The ongoing struggle, right?  You've got kids, the weather isn't the greatest, but boy do they have some energy!  What to do?  That's not too expensive??  Without spending forever in the car???  We're here to help.  Today's post will share all the fun things to do in Knoxville with kids - bookmark and share with your friends – stay out of the doldrums together!
Many people don't think of museums when they think kid-friendly, but the Knoxville Museum of Art is the perfect place to take your littles.  For starters, it's free (Yay!), and it's the perfect size to spend some time and introduce your child to galleries without feeling overwhelmed.  Kids will love the Thorne Rooms and the giant glass and steel sculpture by Richard Jolley called "Cycle of Life".  They have a kids creative corner with an oversized lite-brite, mesmerizing stomp pads (not really sure how to describe these, you're just going to have to see them yourself), and other age-appropriate artistic activities.
Speaking of activities, they also have Second Sunday Art Activity Day - the next one is February 9 from 1-4pm.  It's another free public opportunity to do a hands-on art activity for those K-6 taught by a certified art teacher.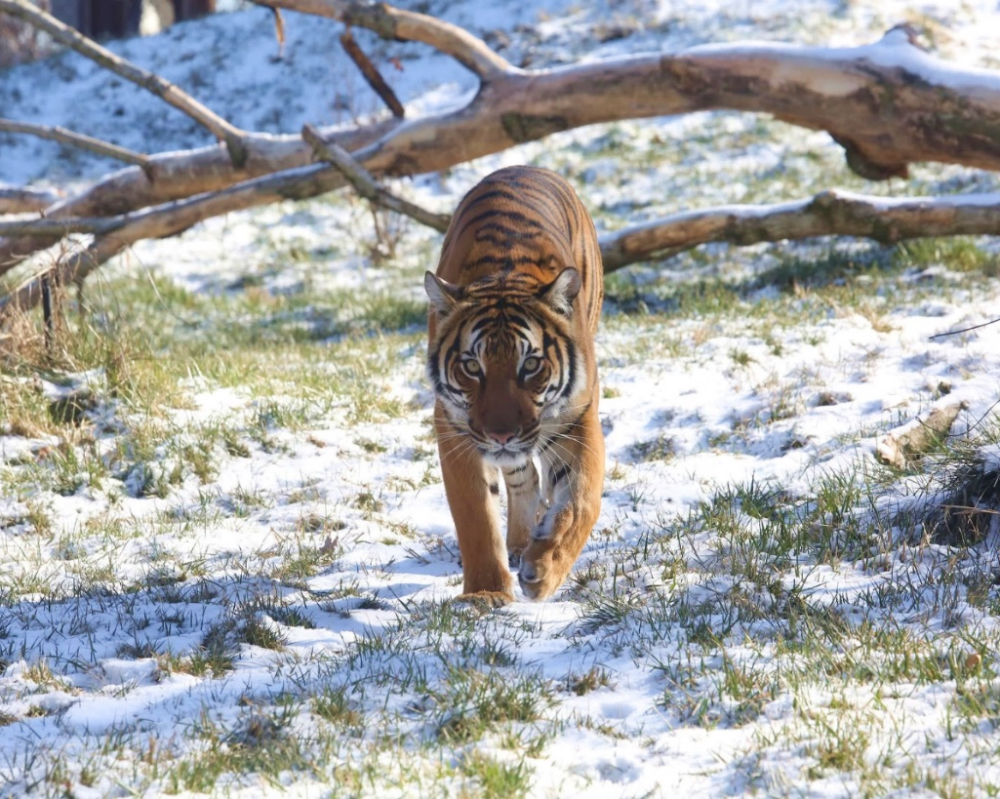 Winter is the perfect time to go to the zoo!  Many animals LOVE the cooler weather, so it's an ideal time of year to bundle up and enjoy our furry friends.  Read this post about what to expect at Zoo Knoxville during January and February!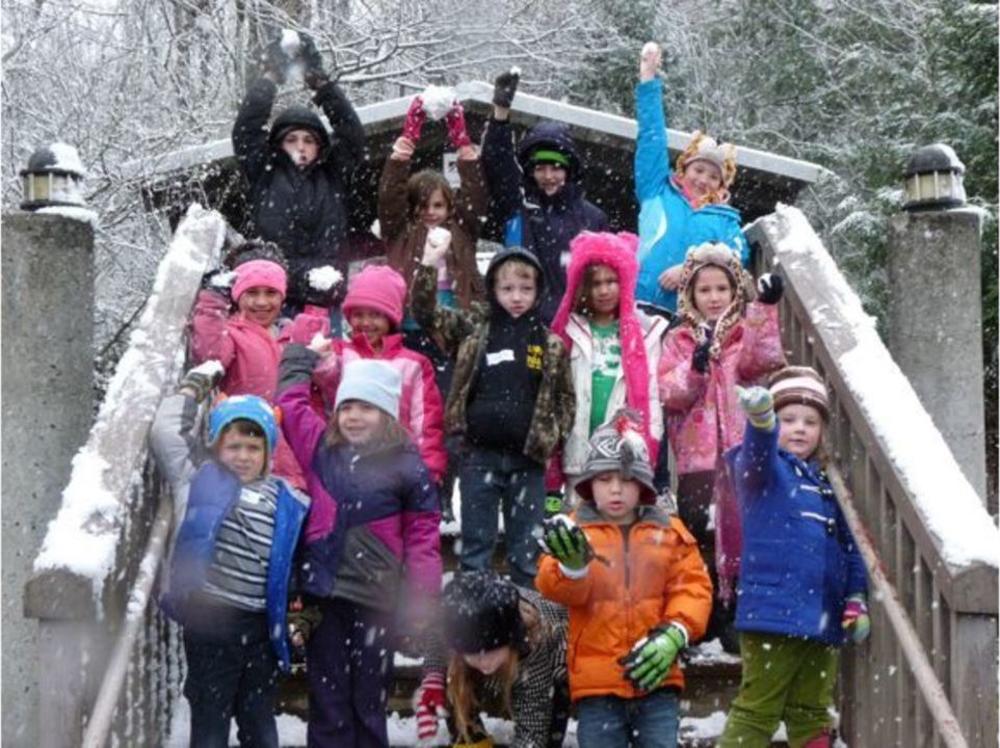 Stick with the outdoors and find all kinds of fun at Ijams.  They host a variety of events for the 2-4 set, grade and middle schoolers, older kids 14 and up, and whole family activities for everyone to enjoy.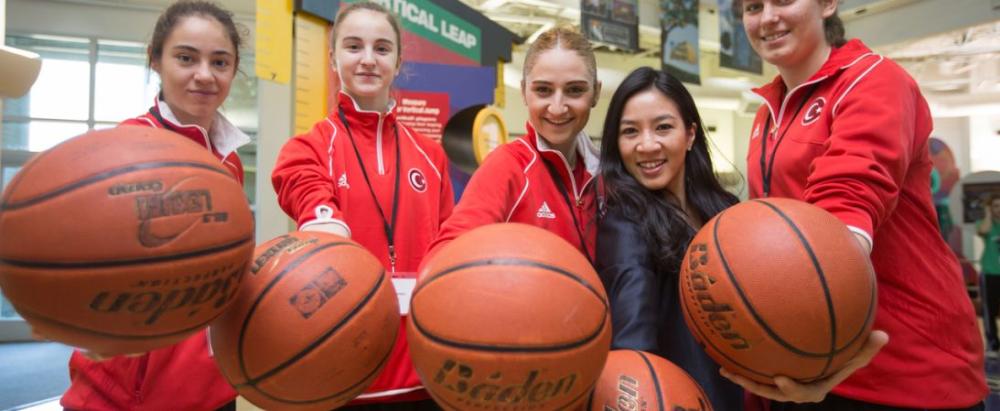 Women's Basketball Hall of Fame
The Women's Basketball Hall of Fame (WBHOF) is another treasure right here in Knoxville – the only facility of its kind dedicated to the sport of women's basketball.  Here's a post on their exhibits and upcoming events you won't want to miss.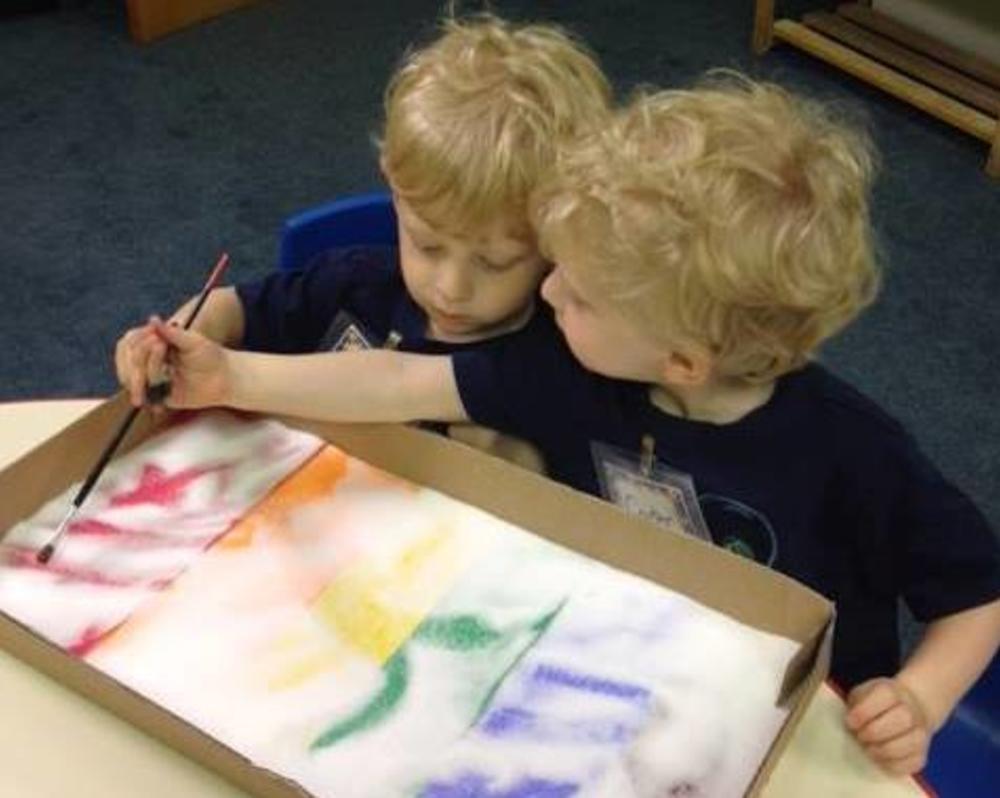 The Muse is always fun for the kiddos no matter what time of year, but can be a total lifesaver during the winter.  They have exhibits for all kinds of STEAM focused play for toddlers and up.  Even grandparents are welcome to get in on the fun!  Explore their planetarium for a variety of scheduled programs, or just drop in and burn off that energy.  The fourth Friday of every month is Free Family Night, and they also have an ongoing list of special events to attend.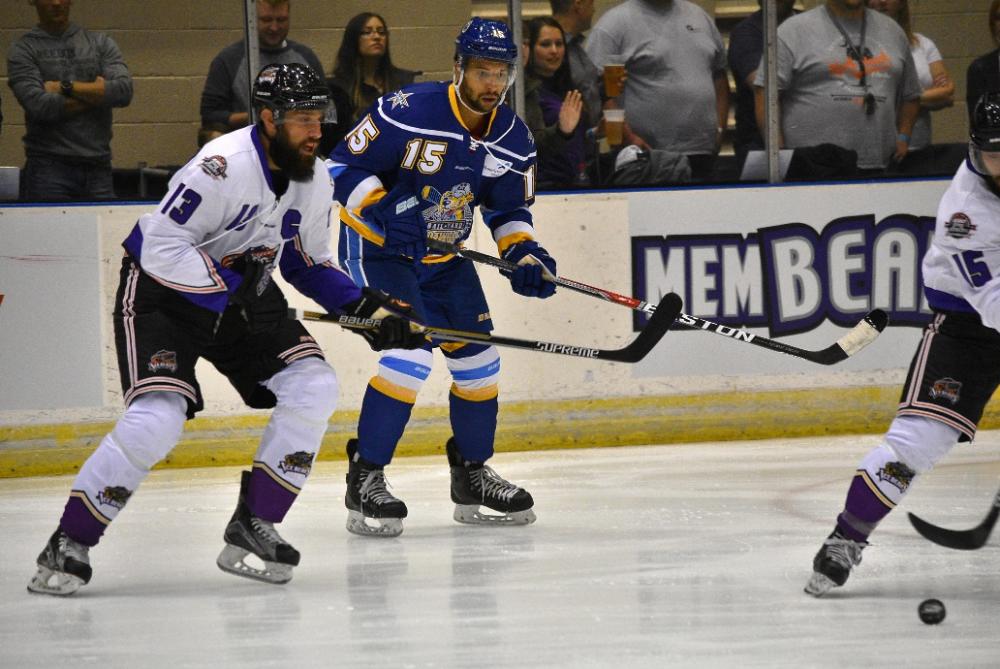 Knoxville Ice Bears
Grade school kids to teenagers will have a blast at a Knoxville Ice Bears game.  Their nights are generally themed, with particular dates in their schedule perfect for a younger crowd.  A sampling of upcoming themes:  January 17's game is Disney Night, February 8 is the infamous Wiener Dog Races followed by Nick Jr. Baby Races ft. Paw Patrol Night on Feb 9.  Video game night is February 14 and Star Wars Night on the 15th.  Let's Go Ice Bears!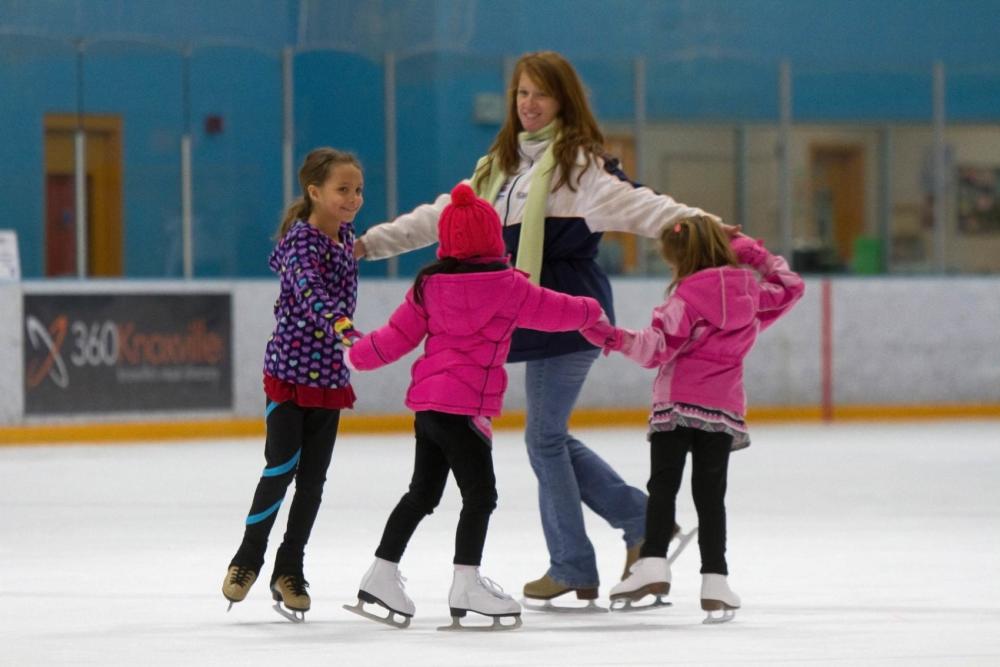 Speaking of Ice, why not take the kids ice skating?  Knoxville has two options:  the Ice Chalet is in Bearden (just west of downtown) and Cool Sports is further west (Farragut area).  Both have open skate times, so grab some hot cocoa and glide to your heart's content!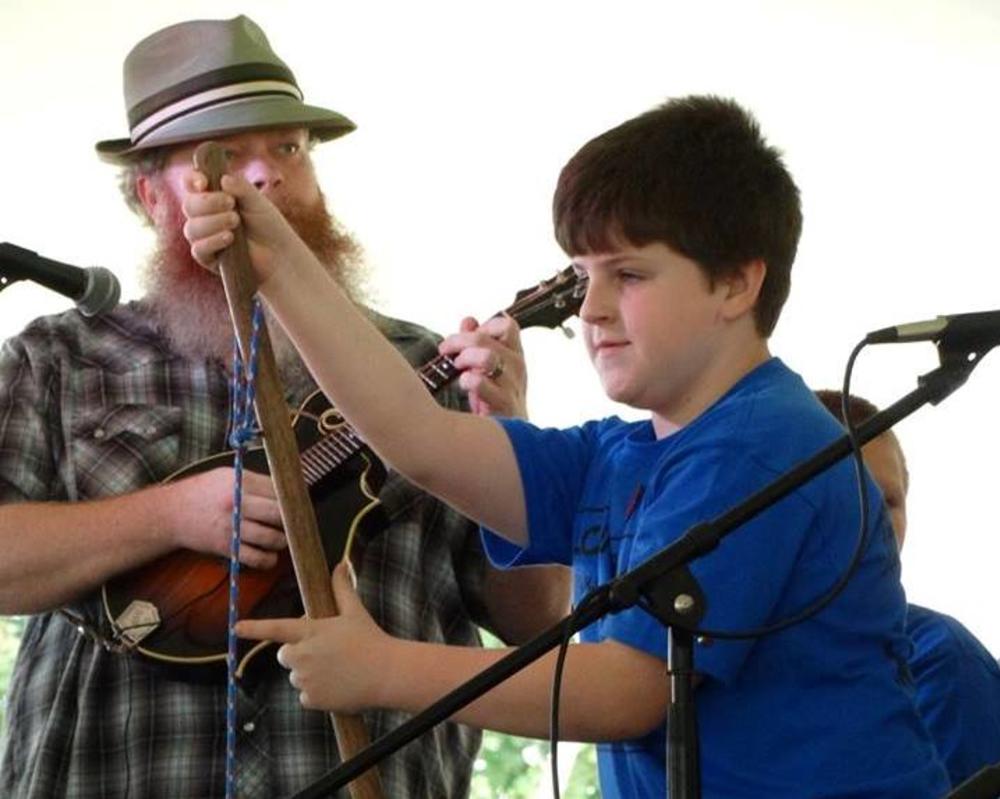 Come to our very own Visit Knoxville Visitor Center and be a part of the audience for a free (yay!) program every second Saturday of the month at 10AM called Kidstuff hosted by WDVX.  I couldn't describe this better myself, so I'm borrowing from their site: "Singalongs, percussion, movement, and general chaos is the name of the game!"  Get your kids into music young and they'll have a life-long passion!

McClung Museum of Natural History & Culture
Another fantastic museum option on the University of Tennessee's campus (and free – yay!).  Grade and middle schoolers will love to see the dinosaur at the front entrance,  a wide variety of fossils, and even a mummy's sarcophagus.  They have several programs for the younger set, including their Stroller Tours designed for infants to four-year-olds where crying and wriggly babies are welcome (you don't see that too often!).  Valley of the Kings is on February 10 at 10AM.  The next Family Day is "Darwin Day", featuring crafts, tours, and more with cake and punch to celebrate Charles Darwin's birthday.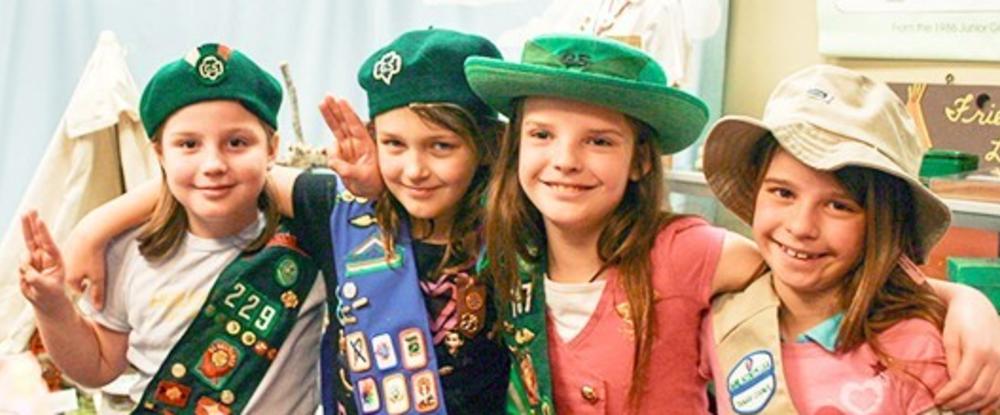 Girl Scout Museum at Daisy's Place
 And yet another free option for your little gal!  Enjoy hands-on exhibits and Girl Scout memorabilia at this museum in West Knoxville.  There's even a doll that has been in the Smithsonian Museums in Washington DC.  Don't forget to purchase a patch to commemorate your experience!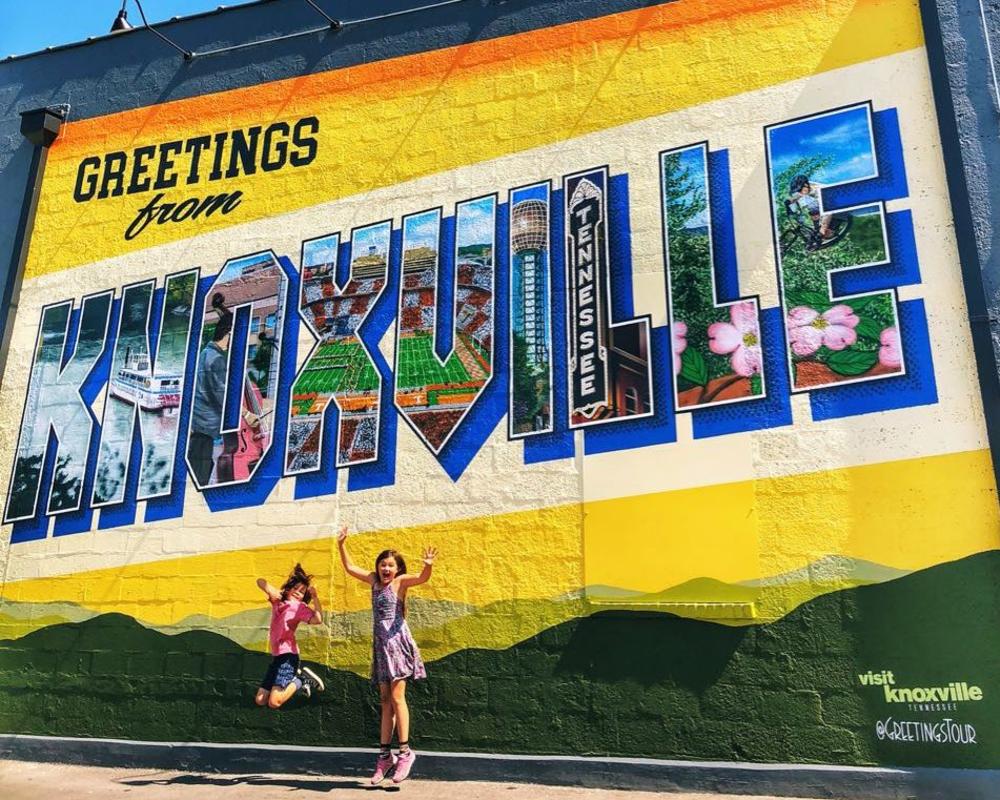 Those Crazy Nelsons at the Greetings from Knoxville Mural
Kids of all ages will love Knoxville's downtown mural tour.  The younger ones can pose; get creative and have them make funny faces, jump in the air and take a shot, or let them surprise you!  The older ones will be too cool for school but you know they'll secretly be more than happy to post their mural finds on Instagram – or Snapchat, or whatever the kids are using these days!
As you can see there's LOTS to do in Knoxville with the kiddos this winter.  For more free ideas, check out this blog post on just that – and enjoy our city in all the seasons!