When you think of things to do on a chilly winter day, a trip to the zoo may not be on the top of the list. However, Zoo Knoxville is a great place to visit during the winter months. Many animals, including red pandas, river otters, elephants, gorillas, red wolves, lions and tigers are very active despite the cooler temperatures. Our East Tennessee weather often mimics the weather of their counterparts in the wild. On days when the temperature drops below 40 degrees, some animals will be moved inside, but visitors can still see many in indoor viewing areas.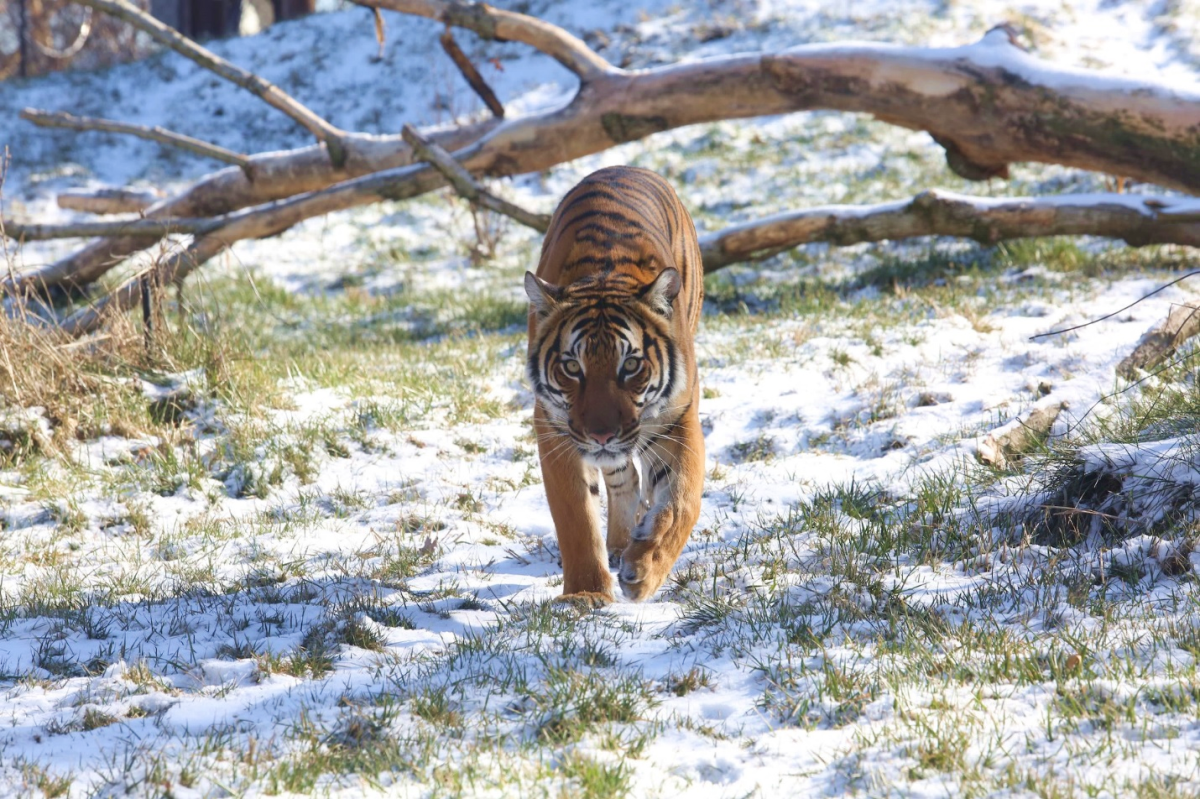 And while many animals enjoy some of the activities winter weather offers, like playing in the snow, swimming under the ice and tackling snow balls, there's a "cool" science behind the animals that you don't see frolicking this time of year.  Many of our native reptiles and amphibians have a vital dependence on cold temperatures. Without a hibernation period, many of these animals don't develop the proper cells to reproduce in the spring and summer. So even though they may have slowed down for the winter doesn't mean they're not busy!
A popular winter stop this time of year is The Pilot Flying J Wee Play Adventure indoor area, a warm place for creative play and reptile viewing during your visit. Take an imagination-fueled trip to the Indonesian island of Komodo, home of the largest lizard on Earth: the Komodo dragon. Designed for preschool and elementary-aged children, Wee Play Adventure takes little explorers on an exotic expedition.