Historic Market Square is the heart of downtown Knoxville.  It's a must-do for any visitor to our city, and we're happy to tell you why!  But you can't know the present if you don't know the past, so we'll start with a brief history lesson to get your bearings.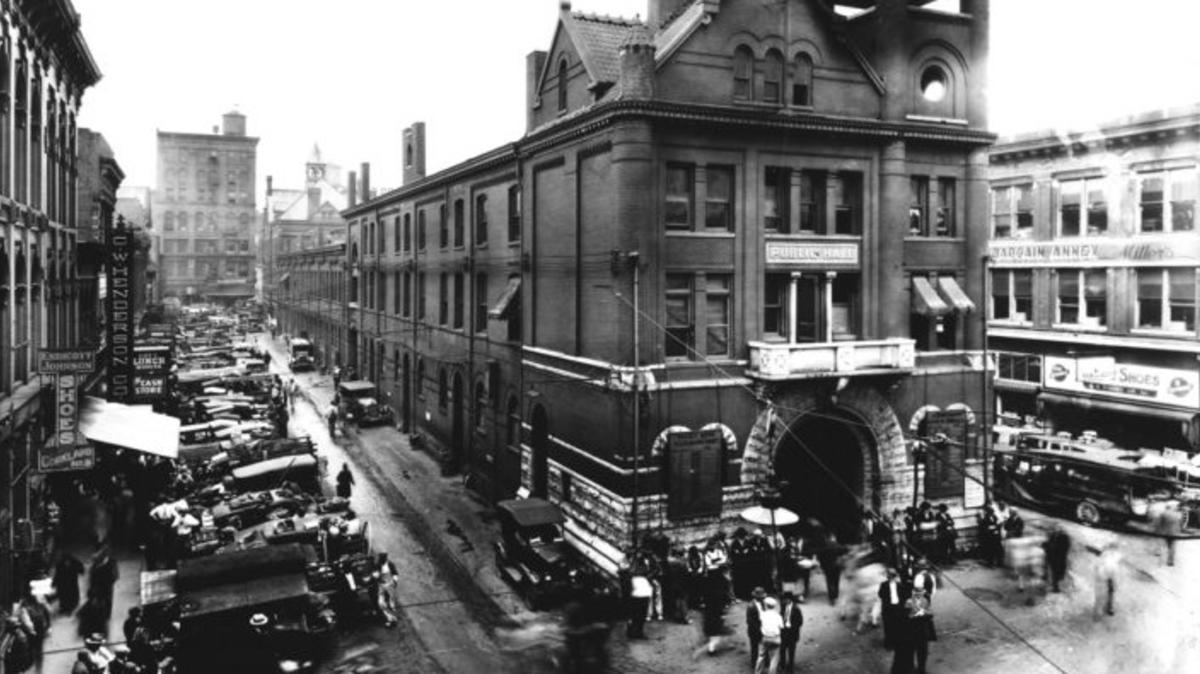 The history of this area goes way back.  We're talking before disco, before prohibition, before the gilded age, even before the Civil War!  In 1854, two developers named William Swan and Joseph Mabry (of Mabry-Hazen house, a historic home you can visit today) donated land to the city for a public market.  Our friends at the Knoxville History Project note that "by 1870, two rows of buildings framed the space", so it would have looked similar to how it looks today. 
In 1897, the large Market House was built – which is hard for us to imagine.  We are so used to the open space where all kinds of events happen, it is strange to think about a huge enclosed market there!  It was torn down in 1960 (still before disco by the way), and the farmers who used to sell their produce dwindled over time.  A major resurgence happened around 2000 with the organization of the Market Square Farmers Market (MSFM), who started promoting locally grown produce sold in the Square, a wonderful tradition that continues to today!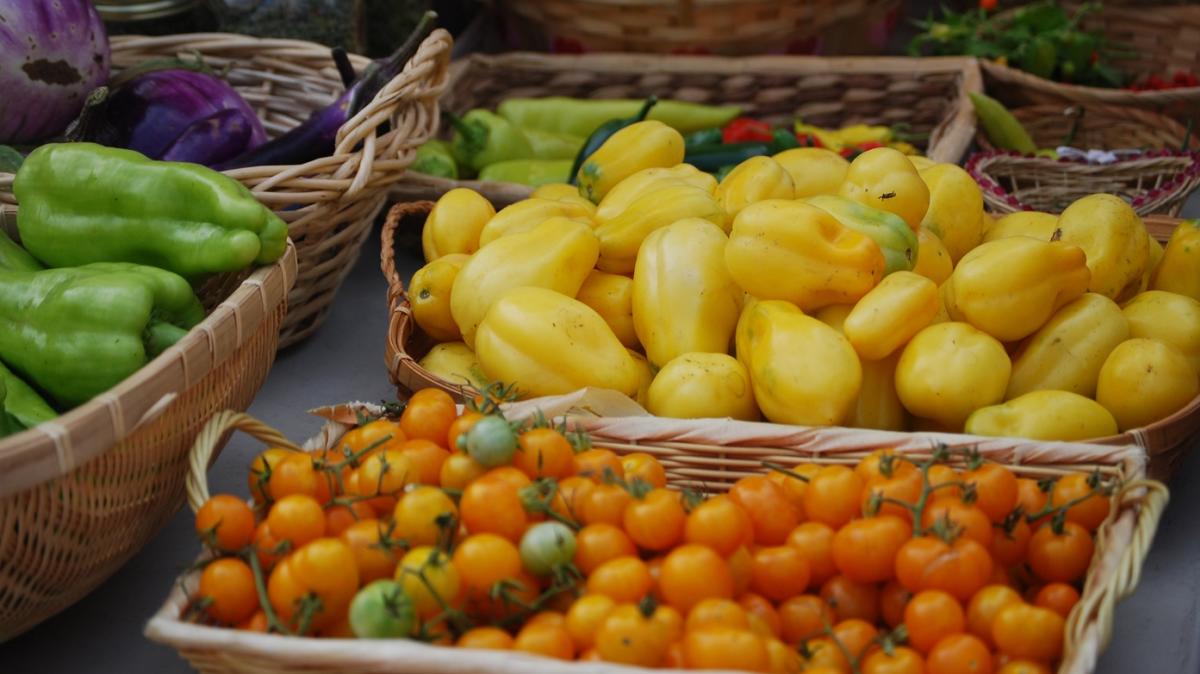 A perfect segue into the Farmers' Market!  Today, Nourish Knoxville operates the Market Square Farmers' Market on Wednesdays and Saturdays, May-November. Expect an incredibly wide variety of regional produce, including plants, cut flowers, fruits and vegetables, herbs, honey, cheeses, eggs, meat, breads and baked goods, beverages, bath and body products, and a variety of artisan crafts.  It's an event onto its own, if you're in Knoxville you won't want to miss it.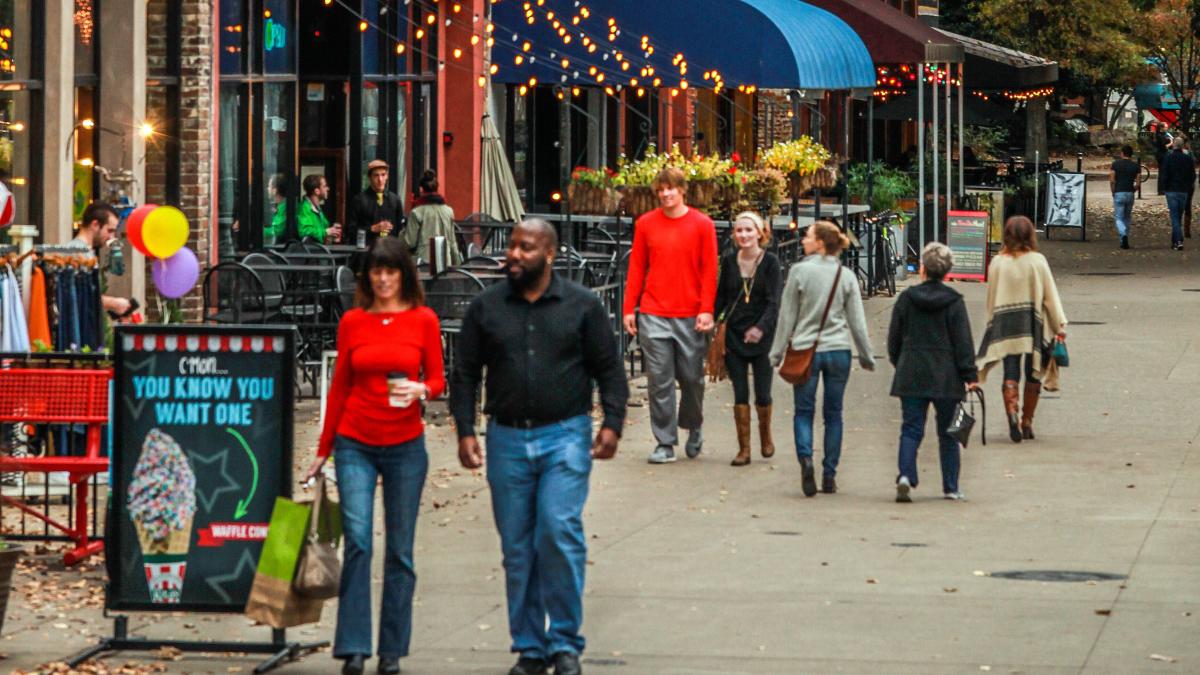 And speaking of shopping, there are several options for your retail therapy.  Earth to Old City describes itself as a 'scruffy little gift shop', full of odds and ends and random irreverent things.  Earthbound Trading Co. has something for the moon goddess in you.  Fizz is full to the brim of locally made jewelry and various lines of hippie-chic attire. 
There are some other shops that are a little more resident-focused, such as Vow'd.  If you're in need of a trim, pedi, or facial, try Tree of Life Salon & Spa.  If you're looking to rent event space, you have options in the Downtown 211 Events & Rooftop, or the Square Room behind Café 4.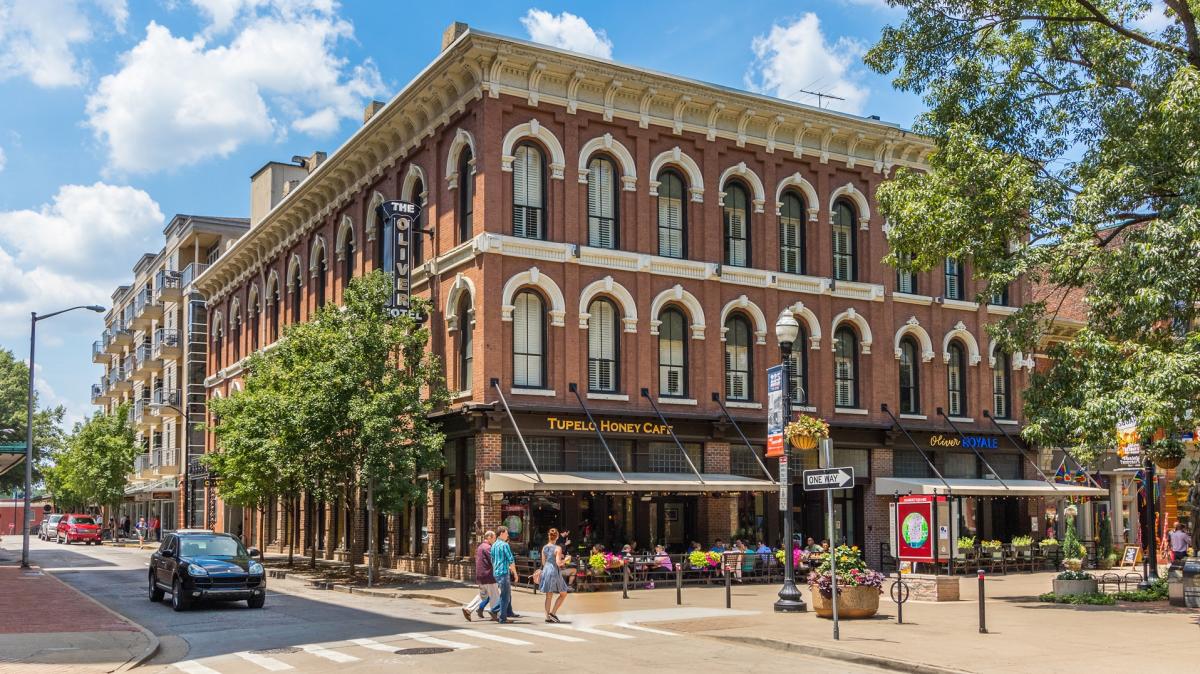 Look at that, another perfect segue; Café 4 is a Square staple.  Brunch, lunch, dinner, sweets – they have it all.  Some others in that category include Tomato Head (well known for their veggie options), and Tupelo Honey, Café 4s opposite corner location.  If brunch is really your jam (pun intended), try Ruby Sunshine.  More Americana and Southern options include Not Watson's and Myrtles Chicken and Beer.  The perfect paring of bourbon and burgers awaits at Stock & Barrel (if you're a veggie, don't be afraid; they have a phenomenal black bean burger).  Petro's is not a newcomer to Knoxville, having debuted at the World's Fair in 1982, but they're a newcomer to the Square as they opened the corner spot next to Café 4 in 2019. 
For a bit of international flavor, Kabuki features Japanese fusion (try the hibachi), and Soccer Taco is a great place to share some margaritas over chips and salsa with your friends. Fine dining includes Italian fare at Emilia (Chef Matt Gallaher's second restaurant), and Oliver Royale (part of The Oliver Hotel around the corner).
New spots to check out include the Brass Pearl (oyster and martini bar) and Proper Popcorn.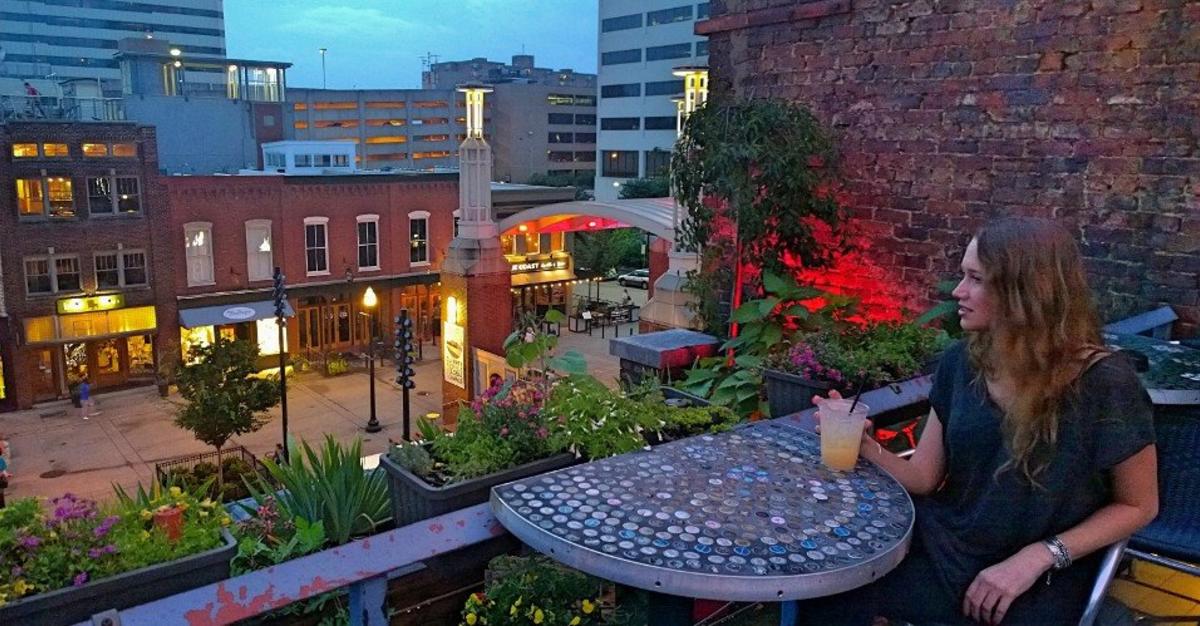 Most of the above restaurants also have beer and wine or cocktail offerings, but this section is specifically for the night out.  Bernadette's Crystal Barrooms is a newcomer to the Square in 2020, joining fellow establishments including the Lost Tavern, Preservation Pub, and Scruffy City Hall.  Bernadette's is a delight to the imagination with an amethyst lounge, a gemstone grotto, and even a magic beer tree.  The Lost Tavern is more of a gastropub with classic cocktails in a noir-themed atmosphere.  Depending on game time, Tommy Trent's is either a day or night haunt perfect for the sports fan.  Scruffy City Hall is another eclectic 3-floor mix of a gothic main hall with live music up to their rooftop bar (with misting fans!).  Preservation Pub also has three floors, live music, and a rooftop bar where you can watch Square shenanigans amongst a kitschy flock of plastic flamingos (note that the pub allows smoking on their first floor).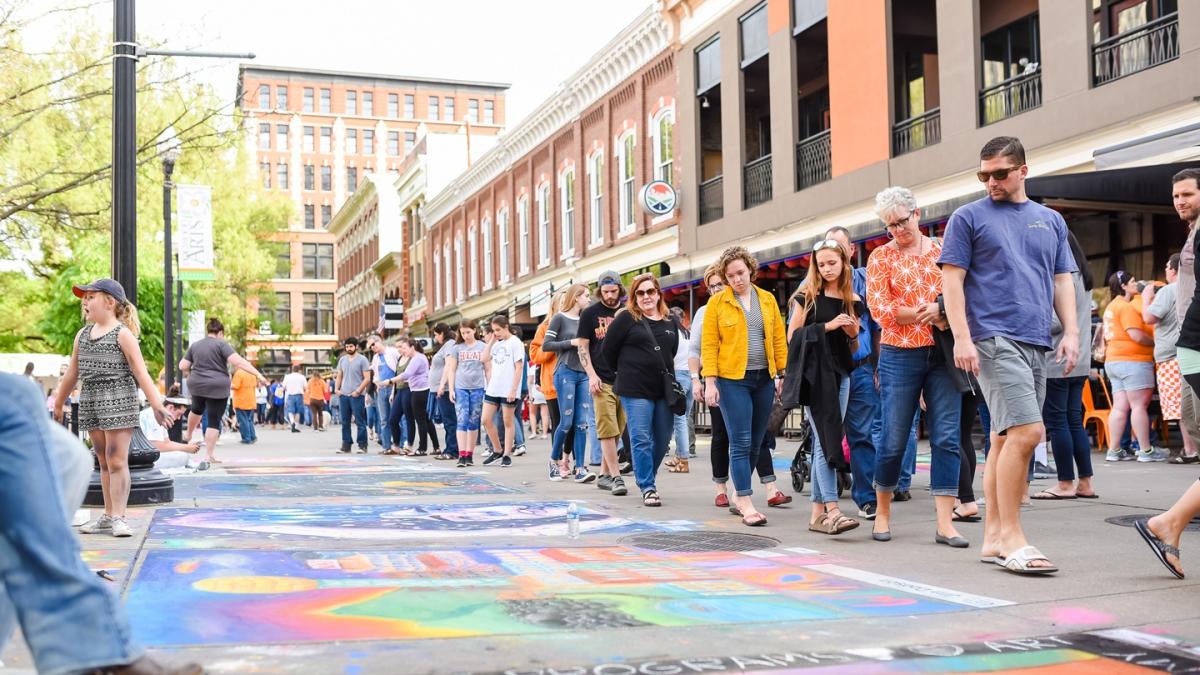 It's common to find festivals that parade down Gay Street and after dispersal, you'll find a lively scene in the square.  The Mardi Growl Dog Parade is the perfect example of this, so bring your pooch and "laissez les bons temps rouler!"  The St. Patrick's Day Parade and Knox Shamrock Fest are also great examples. 
Come April, Dogwood Arts bursts on to the scene with the Chalk Walk.  This event features over 300 artists and teams who use chalk as their medium to create masterpieces under your feet.  The Dogwood Arts Festival is later in the month and features juried artists exhibiting their original work in various mediums along with live performances.
In May and June, expect to see Concerts on the Square in the form of Jazz on Tuesdays and Variety on Thursdays.  These are free events, so grab a lawn chair and c'mon down.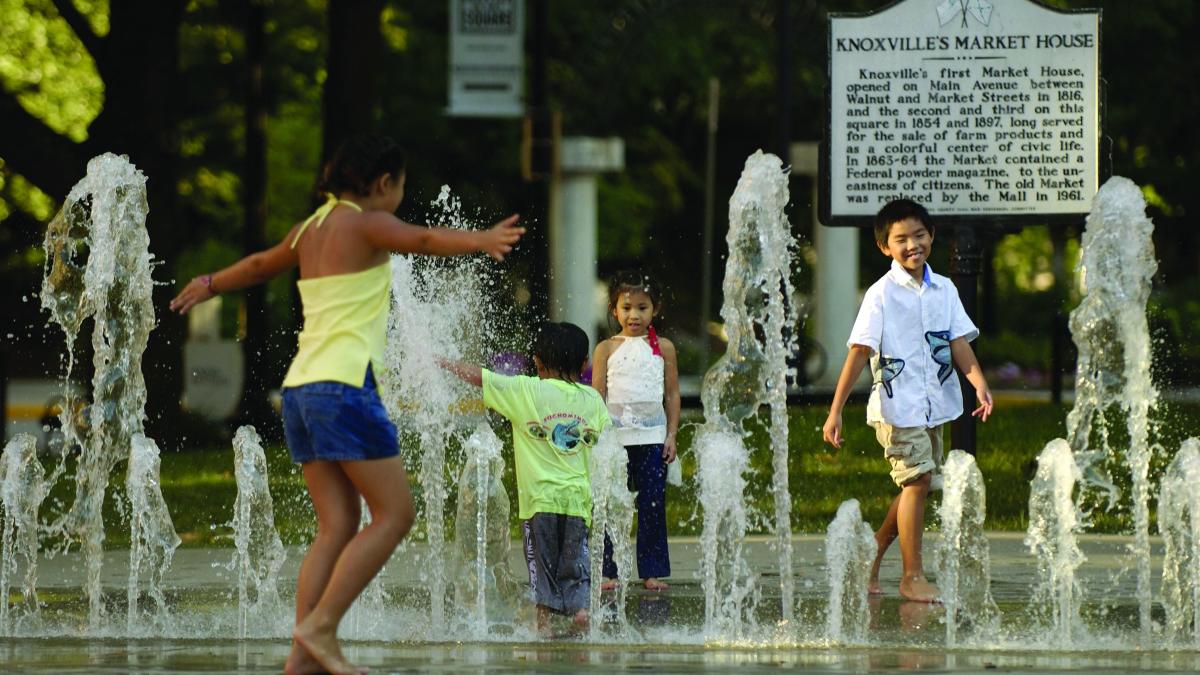 Festivals tend to wind down but as the weather heats up this time of year there's still plenty to do.  The splash pad will be in full force, with kids shrieking with glee as they dodge the gurgling fountain.  If you've got this kids in tow on Tuesdays, enjoy Kid A'Riffic Fun with more free activities and games. Another free fun family favorite (say that three times fast!) is the Where's Waldo Scavenger Hunt.  This event is perfect to wear those kiddos out and get to know various shops throughout downtown.  And don't forget about Shakespeare on the Square, which starts mid-July and runs through August.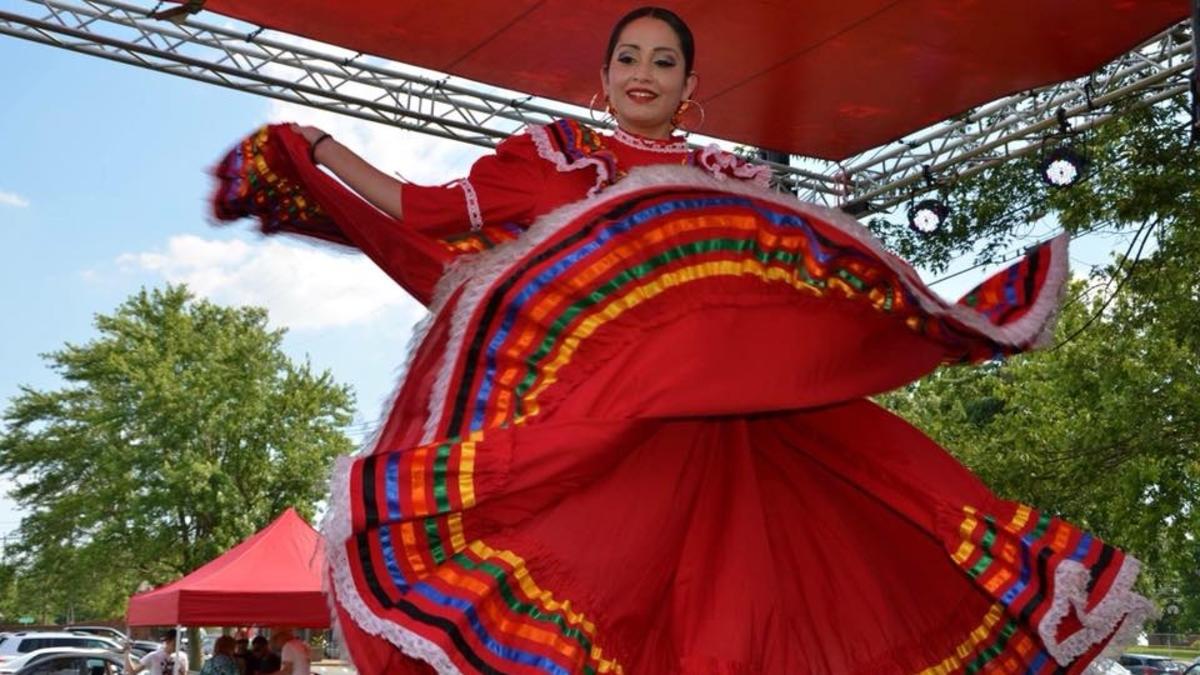 International festivals entertain locals and visitors alike throughout the city this time of year.  HoLa Festival highlights the diversity of Hispanic culture in the Square and through Krutch Park.  Movies on Market Square goes from mid-September to mid-October and features family-friendly films on Friday nights (another tongue twister!).  Lastly, don't forget Gamedays, where you're sure to see the orange-clad masses making their way through downtown to Neyland Stadium.  Cooler temperatures also make for a nice time to explore Strong Alley (also known as the Art Alley).  It's in between Market Square and Gay Street.  The other alley in between Market Square and the Market Square Garage also has an expansive mural to enjoy.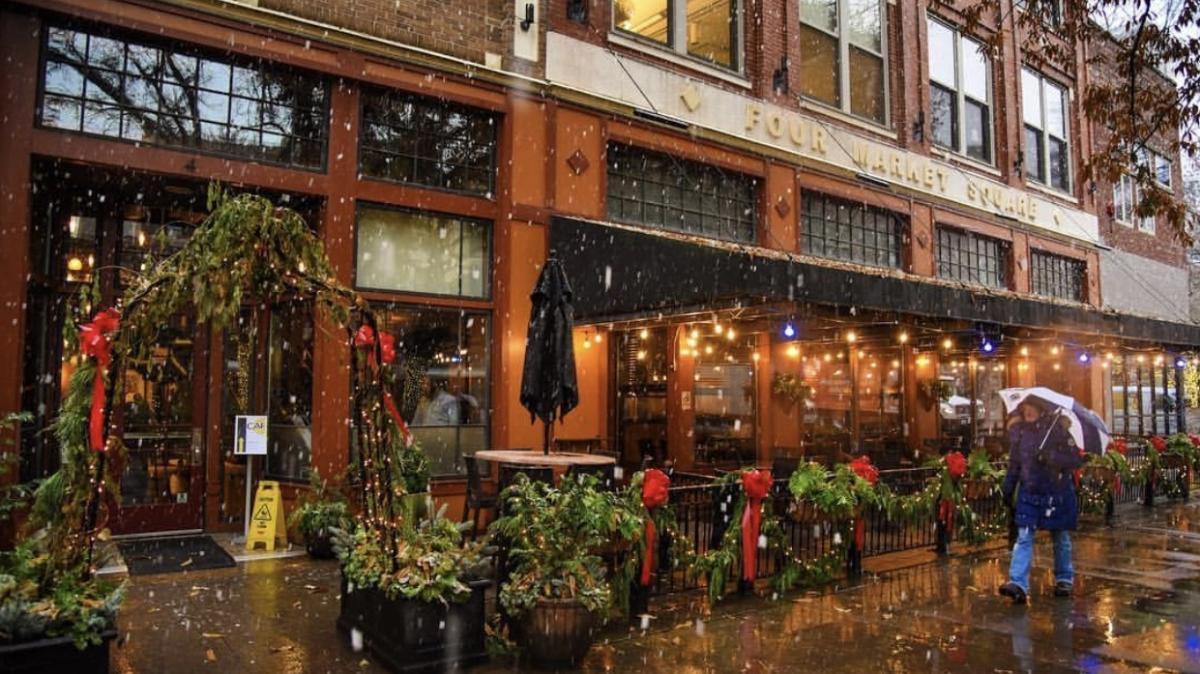 Christmas in the City is the most wonderful time of the year!  Experience Holidays on Ice, the ice skating rink in the middle of Market Square.  Similar to Where's Waldo, in Knoxville you can hunt for the Elf on the Shelf – search for hidden scout elves in many Market Square shops and other downtown spots.  Children and adults alike can enjoy the Peppermint Trail (although the 21+ up crowd definitely has the advantage here).  As for the first few months of the year, we certainly miss the Market Square Farmers Market.  It isn't exactly on hiatus during the colder months; they just do their Winter Farmers Market at the Central United Methodist Church.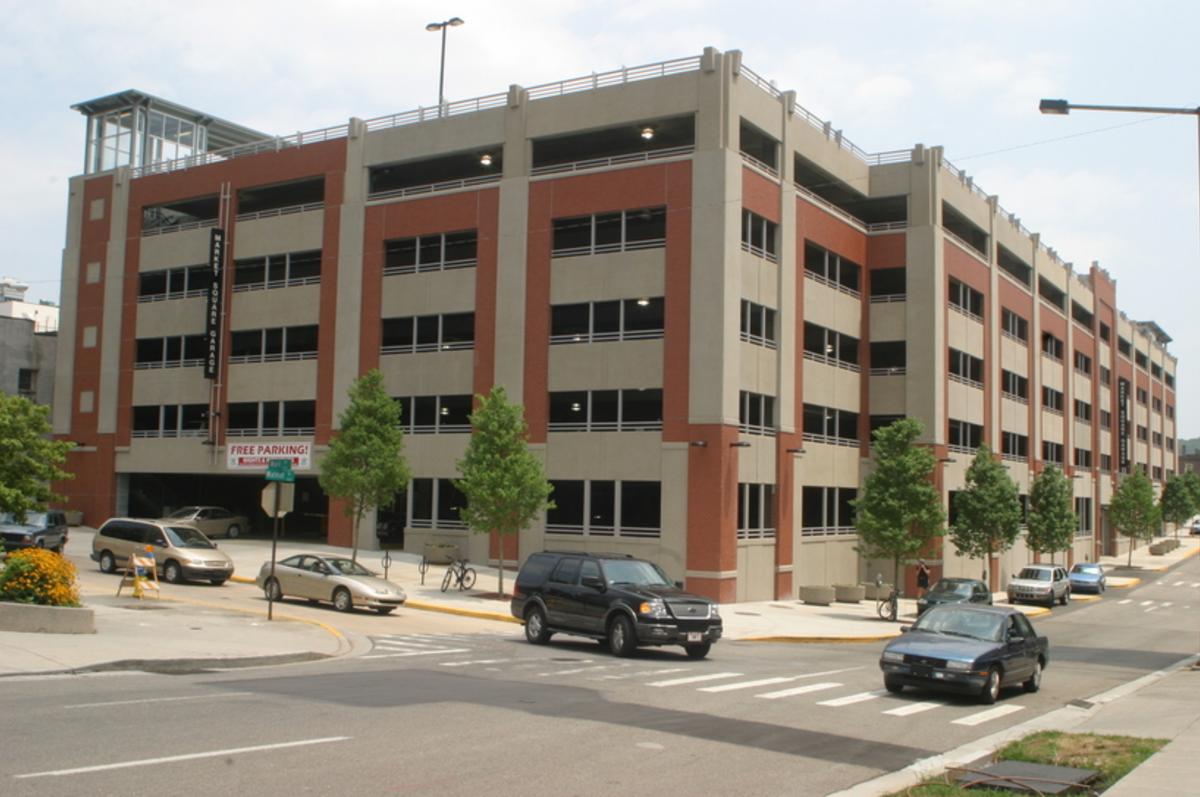 We know what you're thinking.  This all sounds amazing, but um, where do I PARK!?  Not to worry, you came to the right place.  There are several garages, lots, and street spots nearby.  The immediate closest garage is of course the Market Square Garage at 406 Walnut.  Langley Garage is across the street at 407 Walnut.  Promenade Garage is a hair further in the opposite direction at 401 State Street and State Street Garage a bit further down from that at 520 State Street. TIP:  Download the Parkopedia app so you can see in real-time what spaces are available where.
Prices range from $1/hour to $10 flat rate all day parking.  Did we mention that parking is FREE on nights after 6PM AND weekends!?  Try to beat that!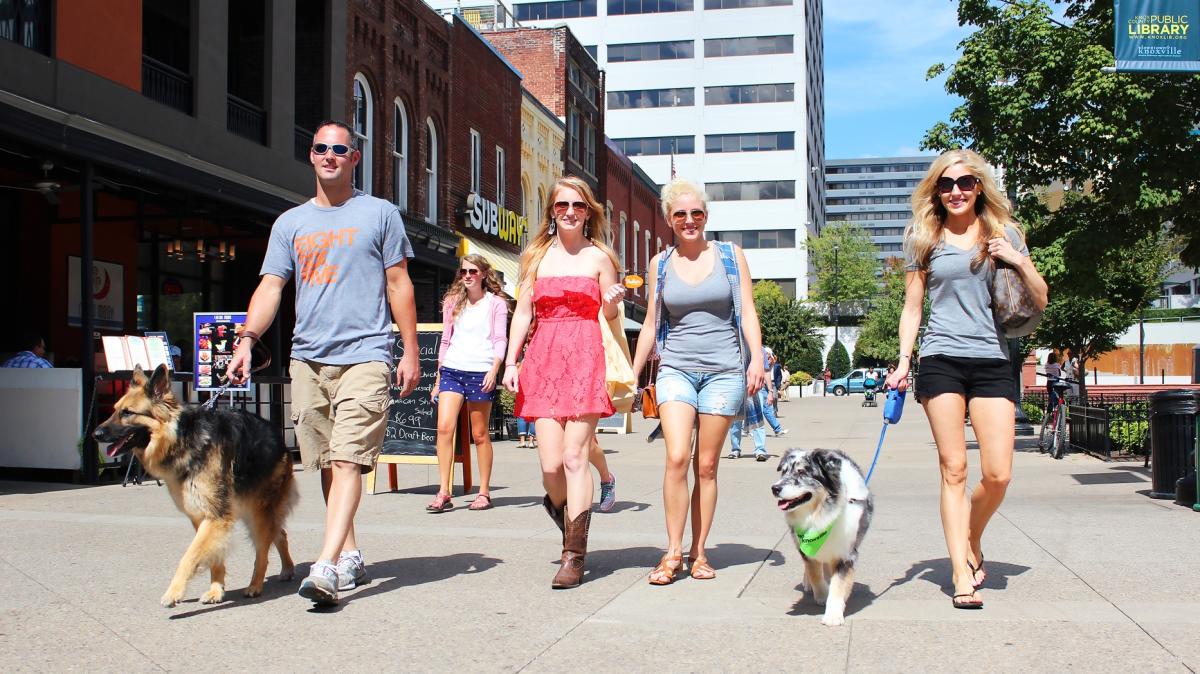 Bonus Info
If you need a bit of an oasis, just cross Union Avenue and enjoy Krutch Park perhaps with a latte in hand from Coffee & Chocolate.  Krutch Park and its extension that connects to Gay Street also hosts events like the East Tennessee History Fair.  There are lots of public art works to ponder, from annually rotating pieces installed by Dogwood Arts, to two suffrage statues (one at the south end of Market Square, the other just off Krutch Park on the back side of the East Tennessee History Center.  And did we mention this whole area is pet friendly?  Bring your dog along for your exploration of the Square; you'll find water bowls on restaurant patios and many of the shops will also welcome your furry pal.  If you haven't booked accommodations yet, here are some options close to Market Square.  Several tours also go through the Square, including free self-guided ones like the Cradle of Country Music Walking Tour, or guided options like Knoxville Food Tours or Knoxville Food Tours.
We hope this helped you plan your next trip to Market Square and keep coming back for something new all year long! 
Explore some other parts of town? 
*Several events and festivals are not happening in 2021, please check with those organizations directly for the most up-to-date information.