Knoxville isn't used to the spotlight. For years, the city kept a low profile, happy to defer to its regional attractions, the Smoky Mountains and the area's large, picturesque lakes. Those are major amenities for residents and visitors alike. But the city itself, now over 225 years old, has a rich and surprising history. Although its story reflects its region, in many respects, Knoxville is America, concentrated in one spot.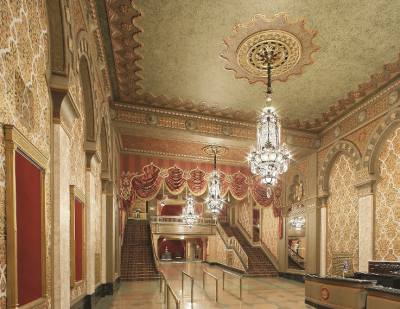 Knoxville is home to the large flagship campus of the University of Tennessee, one of the nation's oldest state universities. Besides higher education and research, UT provides a professional theatrical troupe, diverse museums, and a diet of visiting speakers and musical events-not to mention Neyland Stadium.
However, Knoxville's a good deal more than a college town. Founded by the George Washington administration as the capital of the new Southwestern Territory, Knoxville witnessed the birth of Tennessee and was, for more than 20 years, the 16th state's first capital.
The long-delayed arrival of railroads in the 1850s made Knoxville important again—just in time for the Civil War, which divided the city along complicated and ever-shifting lines. A weeks-long Confederate siege finally failed in November, 1863, with a desperate charge against Union Fort Sanders.
Reborn as an industrial city, friendly to investors from the North and the South, as well as immigrants from several European countries, Knoxville became a city of furnaces and mills, creating products of iron, lumber, grain, and textiles.
The buildings of downtown, many of which date from the Gilded Age, tell the story of a thoroughly American city. Market Square, founded in 1854, has served the same purpose—a farmers' market--with an array of associated purposes, including residences and evening attractions, for more than 160 years. A few blocks away is the Old City, a preserved 1880s industrial and entertainment district. Between the two is Gay Street, which dates back to the 1790s, but includes East Tennessee's tallest skyscrapers. It was named one of the Great Places in America by the American Planning Association. Among Gay Street's attractions is the Museum of East Tennessee History, the Emporium Center for Arts &Culture —and, extraordinary for a city of almost any size, two renovated historic theaters, the Bijou and the Tennessee, representing different eras and busy with live shows every week.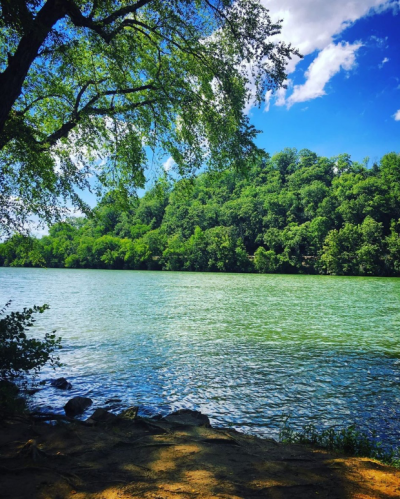 Annual festivals like Rossini Festival, America's only festival for the Italian opera composer, and the Big Ears Festival, an international celebration of groundbreaking new music, honor a deeper heritage.
If not as celebrated for music as some other Tennessee cities, Knoxville played an important role in the development of popular music for more than a century. Knoxville's known as the Cradle of Country Music, due to its role in nurturing the early careers of Roy Acuff, Chet Atkins, Flatt & Scruggs, Dolly Parton, and several other major figures. However, Knoxville is also home to the oldest symphony orchestra in the South. And, through figures like blues innovators Brownie and Stick McGhee and influential harmonists the Everly Brothers, Knoxville played a role in the dawn of rock'n'roll. It even has a bit of a jazz heritage, celebrated with another annual festival.
Along the way, Knoxville yielded several notable authors. As strange as it may seem, English author Frances Hodgson Burnett began her career as a novelist, which eventually rendered classics like The Secret Garden, during her youth in Knoxville. James Agee's memories of Knoxville inspired composer Samuel Barber's famous vocal piece, "Knoxville: Summer of 1915" as well as Agee's own autobiographical novel, A Death in the Family, which won the Pulitzer Prize and has been interpreted in several films. Black Power poet Nikki Giovanni grew up in Knoxville, and remembered it fondly in poetry and memoirs. Another Pulitzer winning novelist, Cormac McCarthy, spent his youth in Knoxville, and set three of his earliest novels here.
Knoxville helped spawn the Great Smoky Mountains National Park movement, and some of that park's earliest advocates left a legacy here in town. Ijams Nature Center is an astonishing urban attraction that's perhaps unique: a diverse sanctuary of 300 acres along the river, embracing reclaimed century-old marble quarries that seem like pristine wilderness.
The Tennessee Valley Authority, founded in 1933 as an internationally famous part of Roosevelt's New Deal, made Knoxville a center in planning, architecture, and conservation, attracting intellectuals who while they were living here made major contributions to the national environmentalist movement.
Through TVA and nearby Oak Ridge National Laboratory, Knoxville became a center for energy research which made it seem a natural for the energy-themed 1982 World's Fair. It attracted 11 million people from around the world and left Knoxville with an unusual space which has been reborn as an eclectic public park, with a convention center, art museum, and a specialized high school—and America's only large bronze statue of Russian composer of Sergei Rachmaninoff, not to mention the iconic Sunsphere.
It's a long story. There are lots of those in Knoxville.