The new year is a perfect time to make a resolution to READ MORE BOOKS.  Today's post covers where to find books in Knoxville, so literally READ ON!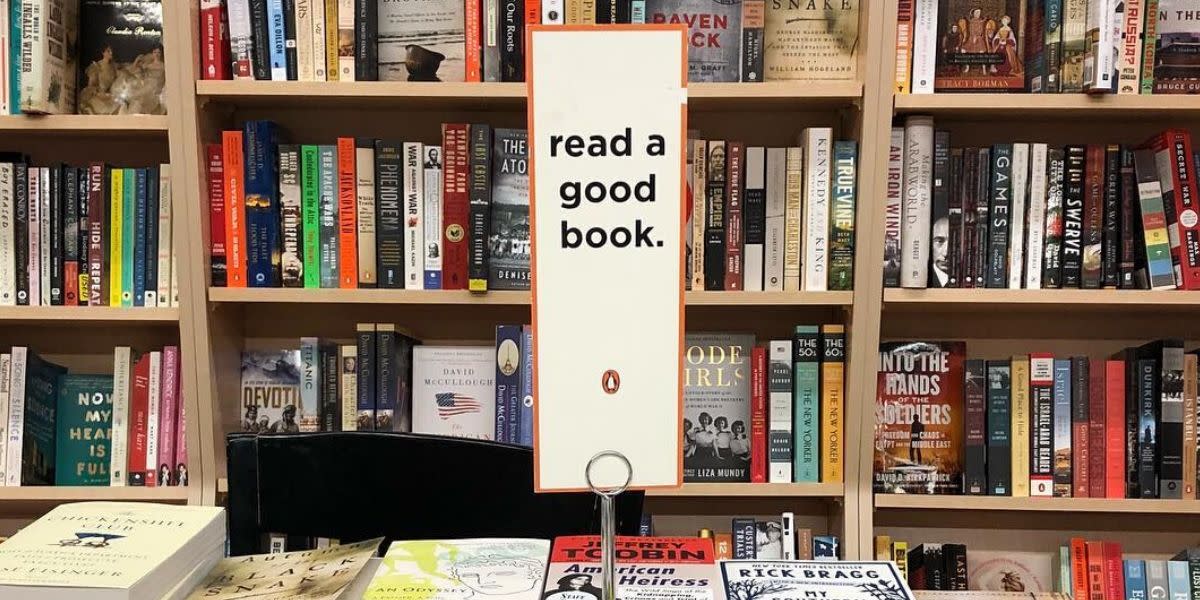 1. Union Avenue Books
This shop checks all the boxes – locally owned, independent, hosts events, and carries books for all walks of life.  Whether you're shopping for children or teens, looking for fiction or non-fiction, you're sure to find it here (and if you don't, they can order it).  They are located on – surprise – Union Avenue in the heart of downtown.  Conveniently next to Mahalo Coffee Roasters, a bright café perfect for sipping a latte as you turn the pages.  There are several other stores on Union Avenue, nearby Market Square, and Gay Street so if you're shopping local you're going to have no problem find something for everyone on your list.  For the locals (or if you just happen to have read a particular book and are in town), they have three book clubs; one for Southern Literature enthusiasts,  the Perfect Union Book Group for quick (200 page) reads and meets at Knox Brew Hub down the street, and one for just straight up Bookaholics.  Check their calendar often, as they frequently host readings, author meet-n-greets, and other presentations.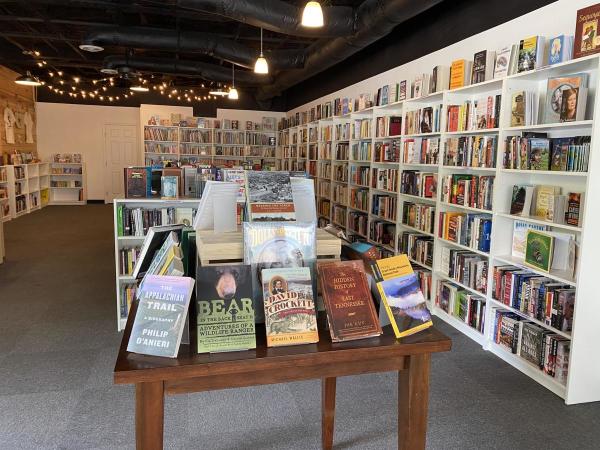 Located in Knoxville's Sequoyah Hills neighborhood, Bear Den Books serves their East Tennessee friends who already love books and hope to introduce others to the pleasure of reading. From westerns to biographies, and everything in between, they can help you find your new favorite book! They carry a wide range of titles, but their Knoxville-specific and Children's book collections are especially great. Check their calendar for author events and story times. Find them near Tree Top Coffee Shop (loving these combos of coffee + books!) or make brunch plans at The Plaid Apron. No need to go far to enjoy your new title, this shop is close to Sequoyah Park down Cherokee Boulevard. Bring a blanket, enjoy the beautiful Tennessee River, and turn another page!
3. The Bookshop at The Bottom
The Bottom is a hub to get plugged into the local Black community, and stands as a multi-use place to foster change and provide comfort. Their work is grounded in place based socio-historic explorations of Black life in Knoxville, and a place to feel welcomed, feel encouraged, and feel seen. Visit their independent Bookshop in East Knoxville which carries a curated selection of Black books. They have a stacked calendar full of creative meetups, writing and literacy workshops, pop-ups, author talks, and more.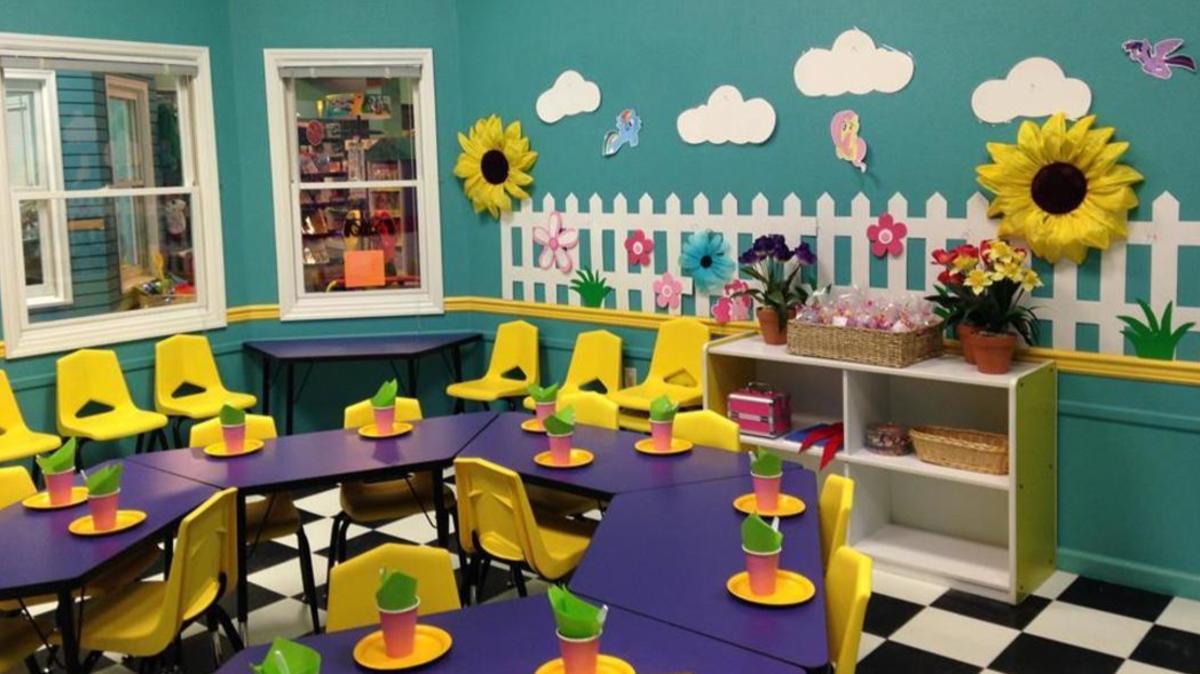 4. Smart Toys & Books
This shop in west Knoxville is the hot spot for the younger set – they even have an interactive playground!  They also host classes and events so take a look at their calendar if you're in town.  They're in a plaza called Franklin Square, so if you'll be there in the morning you can grab some diner style-breakfast or lunch at Sami's Café, or if you're around for dinner, you won't regret a meal at The Chop House.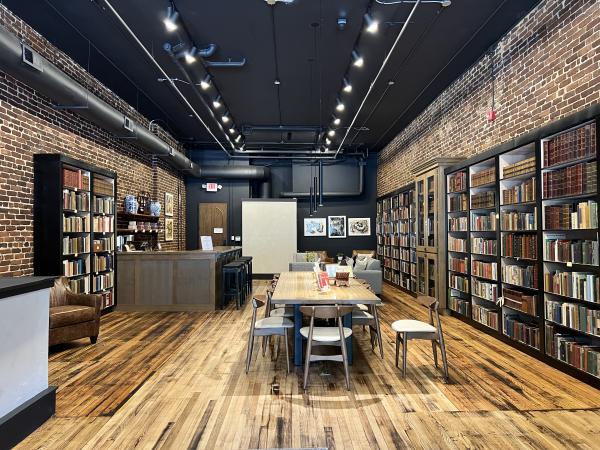 5. Addison's 
Addison's is a two story independent, used bookstore on the 100 Block of Gay Street downtown, specializing in rare and old books. The main floor contains an extensive collection of antiquated books for your perusal. A long library table offers students and professionals space to work, with leather chairs dotted throughout for comfortable lounging. Exquisite Chinese tea awaits customers at The Tea Bar, which is nestled into the back corner. Our monthly rotating book collections are featured downstairs. Check their calendar for events and educational classes.
​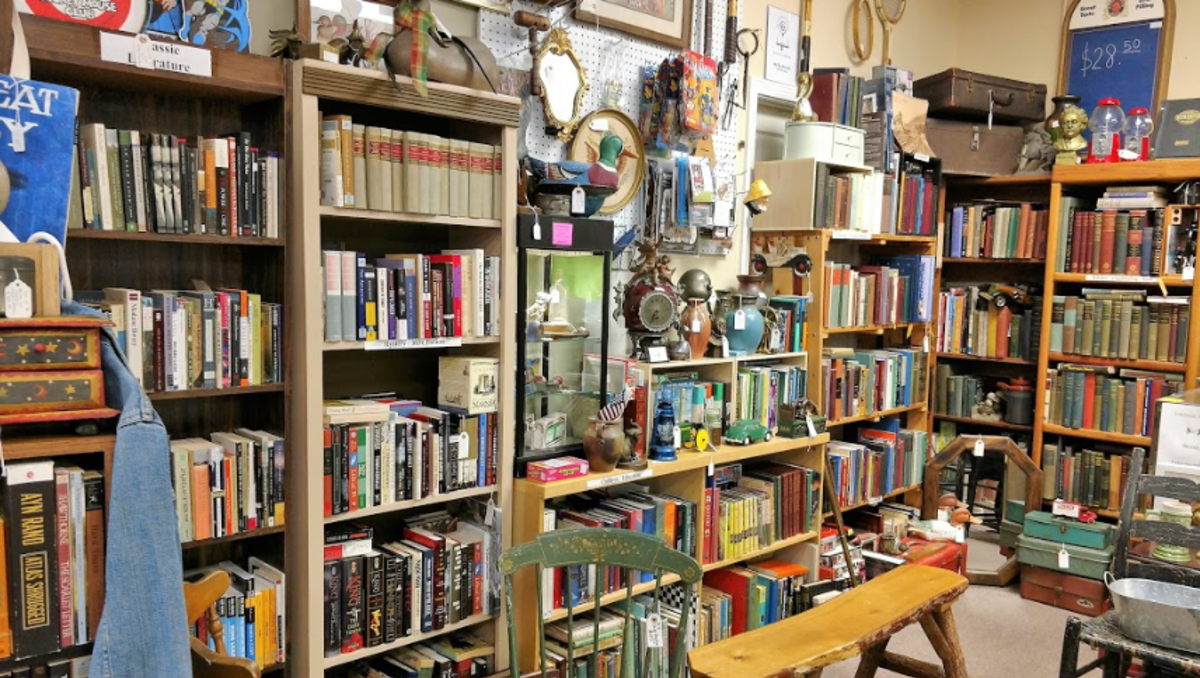 Bonus places to find books:
Book Eddy
The Book Eddy specializes in rare, antiquarian, and out-of-print books and ephemera located inside Bargain Hunters in south Knoxville (SoKno).

Elusive Editions inside Vintage Treasures
Vintage Treasures is a shop in Bearden that has several booths inside. Elusive Editions is one of those, and they have a variety of offerings including Local/Regional History, Classic Lit, Civil War, War of 1812, American Revolution, Nature, Science, and more. 
Knoxville County Library System
Knoxville's library system is awesome, and the downtown location (Lawson McGhee Library) has a used book shop supported by the Friends of the Knox County Public Library.  They have several sales throughout the year. Oh yeah, they have a book club too.
McKay's
This one could be considered a regional chain, with five total locations. Tennessee has locations in Knoxville, Chattanooga, and Nashville; and North Carolina has locations in Greensboro and Winston-Salem. They have more used books than you have ever seen, and also carry movies, music, video games and more. The Knoxville location is off the Northshore/Papermill exit with lots of things to do nearby as it is situated between Bearden and the West Hills/West Town Mall area. This page has ideas for things to do based by neighborhoods, so go ahead and explore!
Visit Knoxville
Shameless plug alert, our visitor center's gift shop carries books about this wonderful city we call home. Many other attractions carry books in their gift shops too, so whether you like art, history, nature, etc. you're sure to add something new to your shelves. Be sure to read this post about some attraction gift shops, and this post about stocking stuffers for local book lovers.
There are also a wide variety of book clubs in Knoxville, including the Silent Book Club hosted at The Empty Cup in west Knoxville, and the UT Gardens Book Club hosted at the University of Tennessee Botanical Gardens.  Even the Lonesome Dove offers Tuesday night specials to ladies holding their book clubs – perfect for those who think steak and stories go hand in hand!