Every year brings a crop of new books about local history, but this year presents a few that are out of the ordinary.
I'll leave it up to posterity to decide whether my own organization's new book, Historic Knoxville: The Curious Visitor's Guide to its Stories and Places, deserves inclusion in this list. But it's the work of several months, on the part of my colleague Paul James, Robin Easter designer Whitney Sanders, and me, reflecting what I've learned about my hometown in almost 40 years of writing about it. The new book includes the basics I mention on tours, the things everybody should know about the city, its music, its literature, its traditions, its neighborhoods, whether they're visiting for a weekend or here for life. We guarantee it will hold some surprises. We're rolling it out at a free party at the Visit Knoxville Visitors Center at Gay and Summit Hill on Thursday, Dec. 6, from 5:30 to 7:30. Come by.
But there are at least a couple of other unquestionably extraordinary books, both of them biographies of potentially national interest, fresh out this shopping season. They're both likely to be permanent additions to the bookshelves of those of us who find Knoxville fascinating.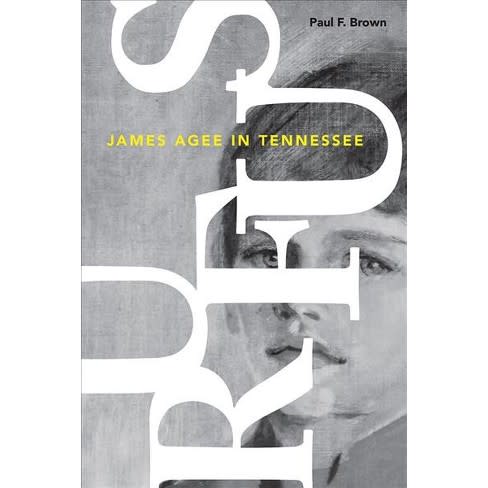 One, published by UT Press, is Paul Brown's Rufus, which looks like it will be the definitive account of author James Agee's youth in Knoxville and the Sewanee area, emphasizing the story Agee recounted himself in his Pulitzer-winning novel, A Death in the Family. Agee would have turned 109 on Nov. 27, but in fact he died at age 45. His short, dramatic life, which has included achievements in poetry, screenwriting, journalism, and fiction, has been the subject of more than one scholarly biography. His autobiographical novel about his father's sudden death in a 1916 automobile accident, and the complex reaction of his family at their home in Fort Sanders, has inspired a major Broadway play (All the Way Home) and four motion pictures for both television and the big screen. However, no one but Morgan County music teacher Paul Brown has taken such pains in examining the Knoxville known to Agee and his parents, and grandparents, ca. 1890 to 1925.
The rigorous but readable book includes rarely seen illustrations, like a photograph of the bridge where the elder Agee died, and a good many details that will surprise even Ageephiles. Brown goes further than Agee's life here, finishing the book with a section about Knoxville's perhaps belated appreciation of Agee and his legacy, with credit to folks like poet/performer R.B. Morris, who has championed Agee's work in local ways, including his role in spearheading Fort Sanders' Agee Park.
The book is out in stores, but Paul Brown will be the featured guest speaker at our monthly Parlor Talk. It's a week earlier this time, on Thursday, Dec. 13, at 6:30, at Maple Hall. His book will be available for signing.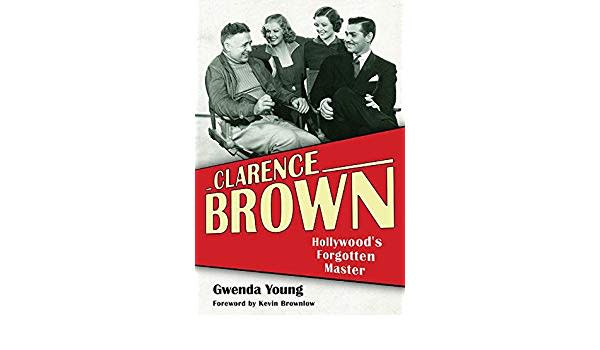 The other has a title many will recognize as the name of the Knoxville area's best-known dramatic theater and professional theatrical company, even though many who attend shows at Clarence Brown Theatre may not know much about the man who inspired it. The book is Clarence Brown: Hollywood's Forgotten Master, by Irish scholar Gwenda Young. It has already gotten national attention. Clarence Brown, whose career ranged from the silent-short era of the teens into the talkie era and the color blockbuster era of the 1950s, had a front-row seat on Hollywood's Golden Age just as a witness, but in fact he's credited with several technical innovations in the motion-picture industry, and with nurturing or "discovering" several major stars, notably Greta Garbo, not to mention Joan Crawford, Elizabeth Taylor, and Clark Gable. That same Clarence Brown grew up in North Knoxville (the Happy Holler area, in fact; his father worked in management for nearby Brookside Mills) and was a graduate of both Knoxville High School (to which he slyly paid homage in his 1935 Eugene O'Neill adaptation Ah, Wilderness!)  and UT, where he earned two degrees in engineering, and later became one of the university's largest alumni donors in history.
Although so far the thick, expensive ($60) book is hard to find in Knoxville bookstores, Union Ave Books has it on order—it has drawn national praise. The Library Journal "highly recommended" Young's book for "anyone interested in the history of early American cinema, star power in early Hollywood, or Clarence Brown."
Scott Eyman of the Wall Street Journal called it "A sweeping and elegantly written biography. It is as gracefully told, as delicate and memorable, as the best work of its subject. Young's book effortlessly portrays a man who never let the Hollywood system interfere with his filmmaking instincts."
In fact, Kevin Brownlow, the British scholar who may be the world's authority on silent film, endorsed the book by writing its Foreword. Brownlow (no kin to the Civil War-era lightning rod known as Parson Brownlow, we think) has long considered Clarence Brown an overlooked innovator in cinema.
In full disclosure, we should admit that we at the Knoxville History Project assisted both the Agee and Brown biographies, and though we are getting no profit from them, we're proud to see them published and praised, and think they'll both add to a fuller appreciation of our hometown.