You won't be picking up your medication at Knoxville Farmacy. The "Farm" in Farmacy is at the heart of this casual West Knoxville eatery. Owner Bettina Hamblin works closely with local and regional providers to source top quality ingredients for this lunch, dinner, and weekend brunch spot. 
Farmacy grew from a catering business as customers kept encouraging Bettina to open an establishment where they could get her spectacular creations on a daily basis. Diners enter the beautifully appointed casual space and order at the counter and includes selections ranging from flavorful salads and wholesome sandwiches like the Country Club that is packed with fried green tomatoes, house-made pimento cheese, bacon, heirloom tomatoes, lettuce, onion and buttermilk dressing. Yes, that's all on one sandwich!
Mains are generous and creative without being gimmicky. From a big pimento burger using Painted Hills beef to a Pepper Crusted Beef Brisket served over smashed red potatoes, Bettina knows the way to a Southern stomach! Tea, soft drinks, and a rotating selection of beers are currently offered with plans to expand beverage selections.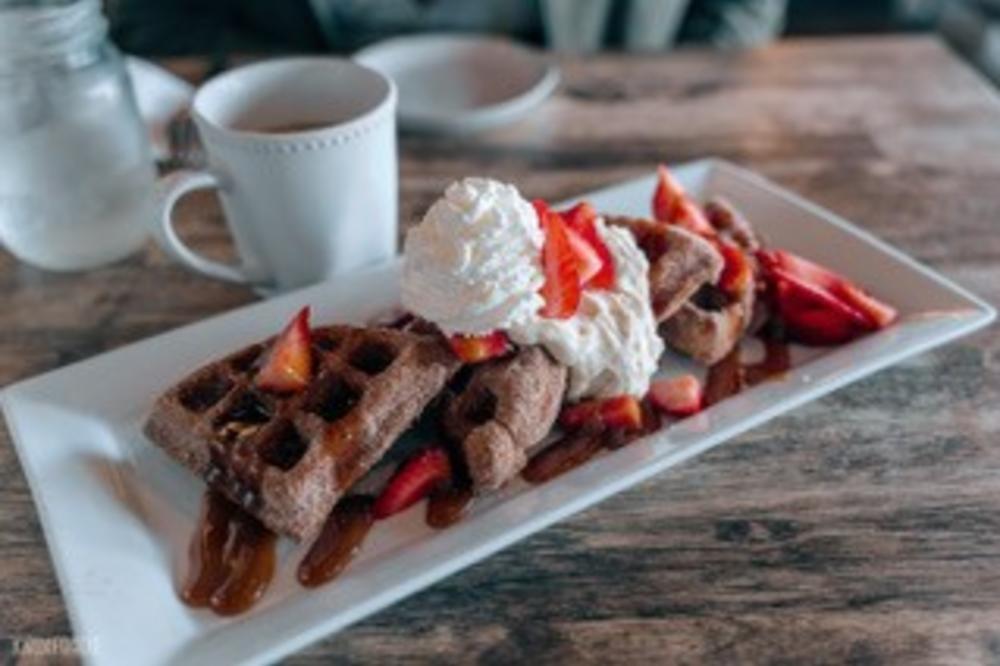 Brunch is offered on Saturday and Sunday and on the day we went, we had Churro Waffles which are tossed in cinnamon sugar and topped with the most delicious roasted banana pudding and strawberries. It's all topped off with whipped cream and salted caramel sauce. Next up was the Biscuits and Gravy with Springer Mountain Farm chicken. We're finicky when it comes to biscuit and gravy and this is some of the best in Knoxville. Fluffy biscuit with the slightest bite to it so it holds together, and the chicken was tender, juicy and fried to perfection.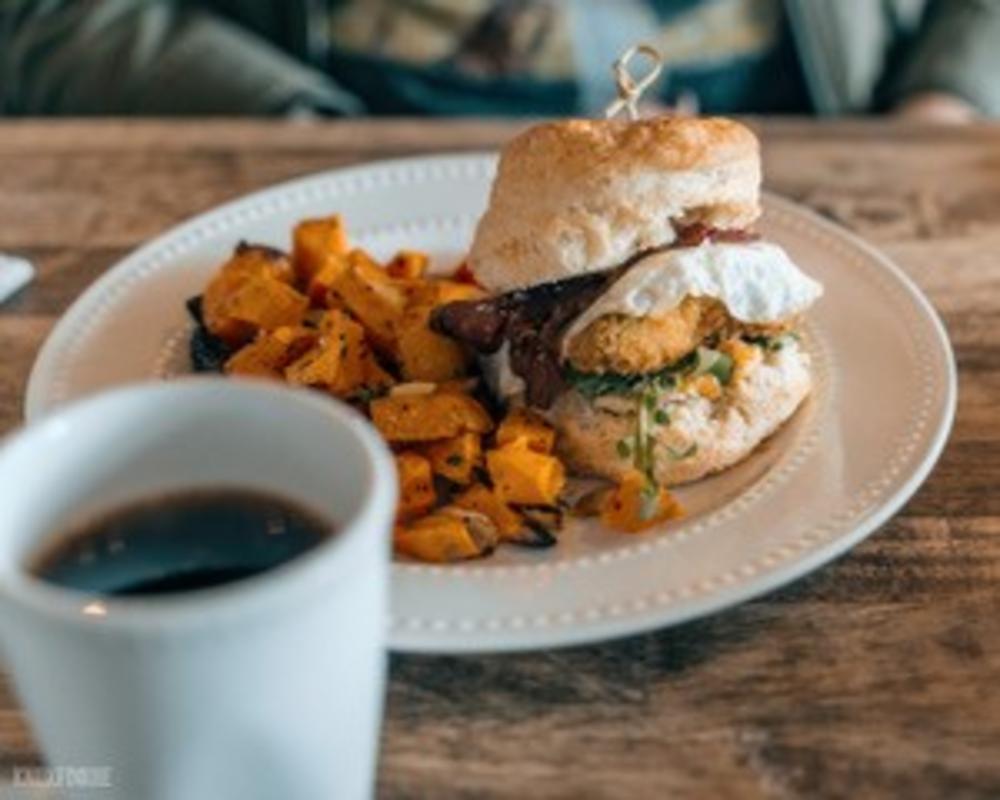 Along with this, we tried the Rise & Shine featuring fried avocado, pimento cheese, arugula, and bacon on their "hand spanked" biscuit. The biscuit is served with a sweet potato hash with onions and peppers. Brunch coffee is local, bottomless, and delicious! Guests craving mimosas are encouraged to bring your own sparkling wine and Farmacy provides complimentary orange juice!
The Knoxville Farmacy is just the medicine you need when you're looking for a delicious meal in West Knoxville!
9430 S Northshore Dr, Ste 104
Knoxville, TN 37922
Mon Closed
Tuesday-Friday 11am-9pm
Saturday 10am-9pm
Sunday 10am-4pm