It's brunch season in Knoxville – Easter is coming early this year (April 4 - don't panic), and Mother's Day (May 9), and Father's Day (June 20) won't be far behind.  Today we've got a quick roundup of options for brunch to reserve a table with the fam or order ahead for carryout.  Most of these typically have a weekend brunch, but some may have a special menu for these spring holidays, so click through to their sites or give them a call and enjoy!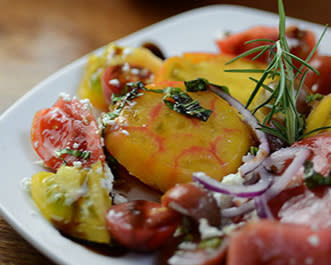 Bistro at the Bijou
Bistro at the Bijou is not open on Sundays and will be closed on Easter.  Their Saturday brunch will be available starting at 9AM.  Their brunch menu has a series of southern starters like fried okra and fried brussels sprouts with balsamic drizzle. They also serve fresh local eggs, Shelton Farms cheese grits, and loaded breakfast fries.  Many items are vegetarian or vegan.  Pair with a Bloody Mary or Aperol Spritz.
Saloon 16
Enjoy goodies like the Volunteers Breakfast and the Rocky Top Omelet beside a brunch-inspired cocktail menu. Favorites include the Power T Punch with vodka, orange juice, pineapple, crushed strawberries, mint and prosecco, plus a twist on the ever-popular espresso martini the Wake-Up Call with vodka, Muletown Cold Brew, Mr. Black and espresso beans. Bold brunchers MUST try the General Neyland's Bloody - bacon-infused vodka, house-made bloody mix, candied bacon, shrimp, celery, olives, peppers, rosemary and a chicken & waffle slider, served in an over-sized glass cowboy boot.
Sundays 9am-2pm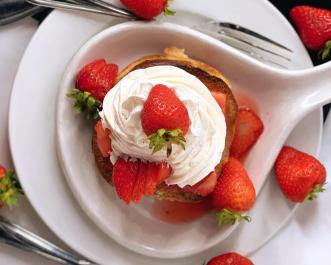 Café 4
Café 4's brunch features an assortment of coffee drinks using local Three Bears coffee beans, sangria or gin punch bowls, and savory entrees including Lobster BLT flatbread, hash brown bowls, eggs benedict, shrimp and grits and more.
Saturday 9AM-3PM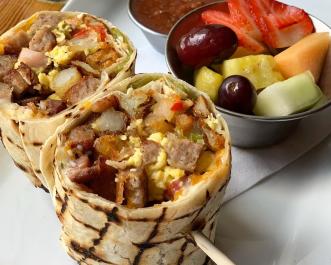 Balter Beerworks
Known for their two-dollar mimosas, seven-dollar carafes and a breakfast buffet offered upon request including small pastries, fruit, and pasta salad. Balter's brunch menu consists of classic breakfast items like chicken and waffles, breakfast tacos, and shrimp and grits.
10AM-3PM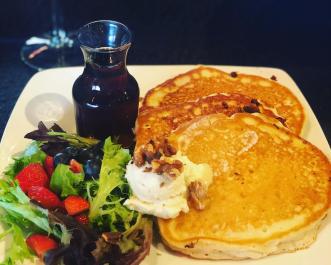 Seasons
Seasons is offering a special Easter brunch buffet.  Freshly baked chef-created muffins and danishes, exotic fruit, penne pasta salad, artichoke curry salad, imported cheese display, peel and eat shrimp, omelet station, quiche, biscuits and gravy, assorted veggies, fresh salmon filet, slow-roasted steak, and more. A full array of gourmet desserts.
11AM-2PM
$28.95 for adults per person | $15.95 for children 6-12 | 5 and under eat free
Reservation Required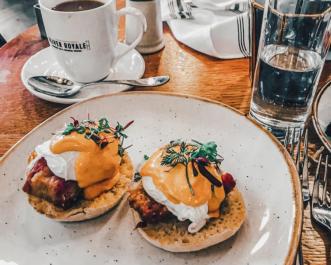 The Oliver Royale
The Oliver Royale will be serving their usual scratch-made brunch consisting of local inspired cuisine with a variety of eggs benedict options, uniquely crafted breakfast sandwiches, and assorted pastries.  Pair with a classic cocktail - with fancy personality.
9AM-3PM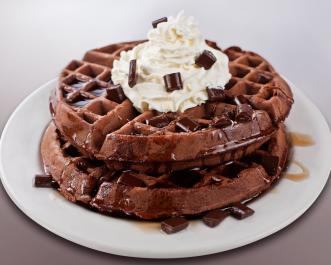 Copper Cellar West
Copper Cellar is offering a special Easter brunch with waffle bar, omelet bar, prime rib, turkey, fried chicken, mac and cheese, assortment of veggies, and a dessert bar. If staying home is more of a tradition then Copper Cellar Marketplace is offering a full brunch package that feeds 4-5 for just $27 including breakfast casserole, cinnamon rolls, fruit or add a mimosa kit for $15. The Easter dinner package includes specialty Butcher Cuts, baked ham, Maryland Crab Cakes, specialty sides, and choice of bread.
Call (865)-545-0315 to place your order.
10:00AM-2:00PM
$33 for adults per person | $15 for children twelve and under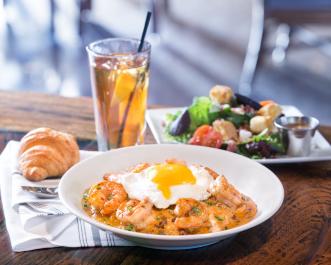 Chesapeake's 
Chesapeake's at both locations will be open to serve a special menu downtown and west Knoxville. Included will be a Bloody Mary Bar, a Seafood Bar, and flavorful brunch entrees featuring fresh seafood.
10:30AM-2:30PM
$36 for adults per person | $12 for children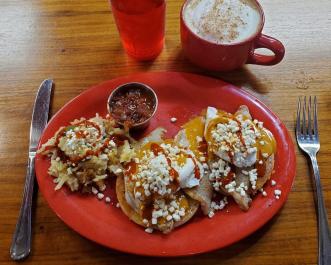 Holly's Gourmets Market and Cafe
Holly's will be serving their usual brunch starting at 8am that includes their "Market Legends," Breakfast Bowls, Burritos, Omelets, and more. They also offer a wide variety of vegetarian and vegan options. For Easter they play a traditional Greek game with guests inspired by the background heritage of the owners involving dying hard boiled eggs red and walking from guest to guest in attempt to not drop - winner gets a gift card or dessert on the house.
8:00AM-2:30PM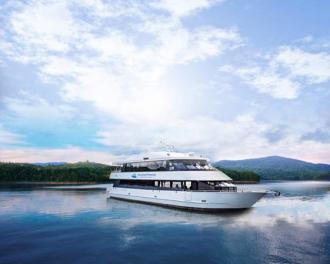 Volunteer Princess
The Volunteer Princess is offering both Easter Brunch & Dinner Cruises. Celebrate Easter with an unparalleled view of Knoxville! Enjoy a one-and-a-half-hour morning or two-hour evening cruise around Knoxville. Special packages and private tables are available.
Sunday, 4/4/21 1:00PM-2:30PM, 6:30PM-8:30PM
$48.95/$55.95 for adults per person | $24.95/$27.95 for children
We hope this helps you make some decisions as you start to plan your spring holiday season. Who knows, maybe you can start a new tradition with some of these options. Looking for a place of worship to attend for Easter? We've got a list of historic churches to experience for the holiday.