The bald eagle - a majestic bird of prey and a living symbol of American patriotism. It's unfortunate that their existence was threatened for more than 30 years but they made an incredible comeback from the endangered species list and Tennessee is proud to have 175 nesting pairs of bald eagles that stay year-round. Wintering bald eagles arrive in late October and peak in mid-February bringing Tennessee's winter population to 300-500 – so it's the perfect time of year to get out and look up. Visit one of these spots for your best shot at seeing this majestic bird!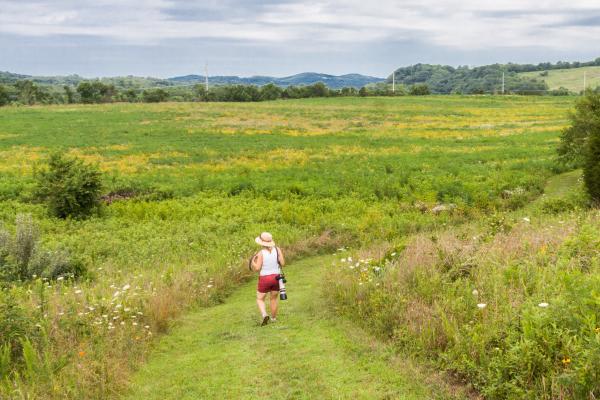 1. Seven Islands State Birding Park
Need we say more? This 416-acre state park is full of birds of all varieties and is bordered by the French Broad River. Follow the ADA path, cross the pedestrian bridge and walk along the island loop trail that is surrounded by the river. You'll see lots of wildlife and may spot an eagle flying overhead! If you'd prefer to be on the water, the French Broad River is a beautiful spot for a fall paddle. Knoxville Adventure Collective can outfit you with kayaks and gear to get out on the water. You might even catch a glimpse of baby "Claussen," an eaglet that was recently released at the park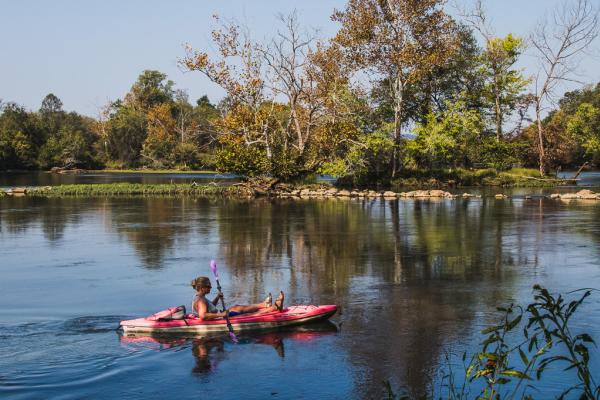 2. Trails near Douglas Lake
Eagles tend to nest in relatively large trees within sight of lakes or rivers, which is great for their 90% fish diet. So it's no surprise that you may find eagle activity along Douglas Lake to the east of Knoxville. The easy 1.2 mile out and back Dandridge Partnership trail follows the shoreline and is a popular spot for bird sightings (and a great spot for bank fishing too)!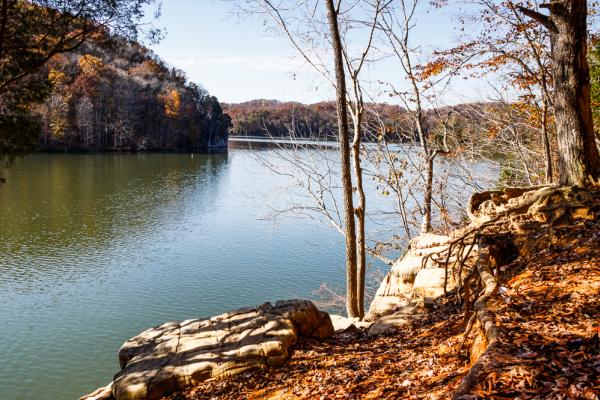 3. Melton Hill Park
With access to the Clinch River, the 112-acre park on Knox County's northwest border offers open meadows for birdwatching opportunities. With forested shorelines, wildlife and birds are abundant. Meander the natural trails that wind along the river or explore on the water!
Hope this helps you find some majestic bald eagles in the Knoxville area.  If you're interested in other places to go birding, head here!