Whether you're planning a Knoxville spring break trip or looking a little bit later in the season, we've got a handy list of ideas on things to do in the spring with your kids. Read on!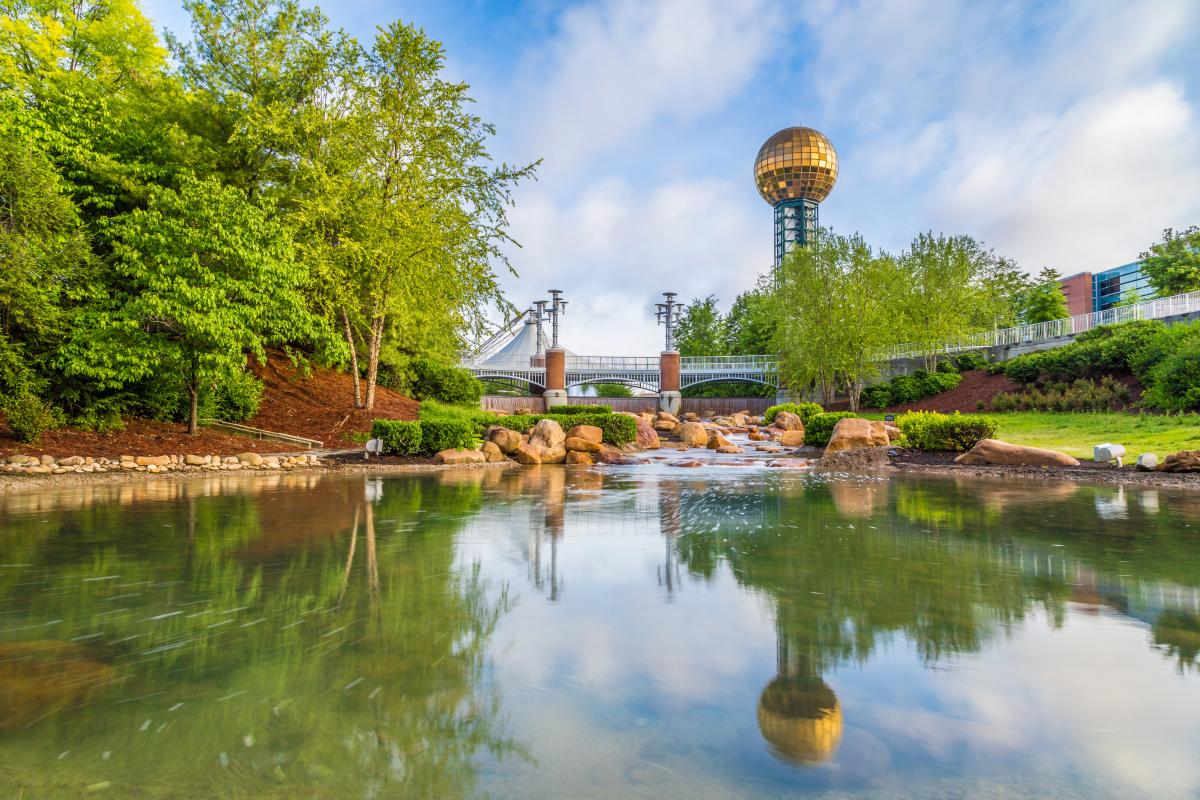 Let's start with Knoxville's iconic structure – the magnificent Sunsphere! Recently reopened, the Sunsphere allows for a 360° view of the city. Sneak in some geography and topography concepts as you look at the landscape. You'll be able to see House Mountain, the largest mountain in Knox County; the Smokies to the southeast; the Tennessee River and the Urban Wilderness to the South; and UT's campus to the southwest. Tickets are $5 for adults; free for children 12 and under (with a paying adult).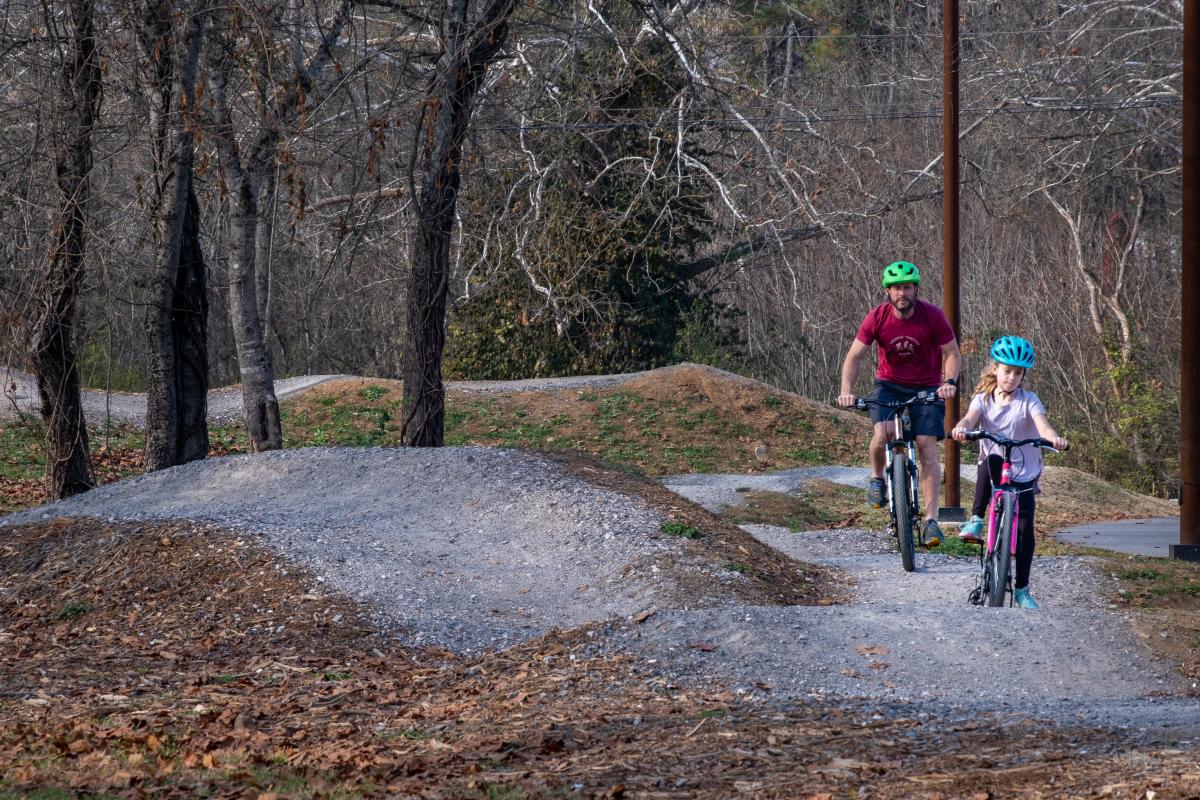 Speaking of the Urban Wilderness, we've got the perfect destination for those mountain bikers in your family. Head south from downtown and find yourself at the trailhead of Baker Creek Preserve. We recommend the Sycamore Loop which is a 1.2 mile multi-use trail perfect for families. If your kids are older and ready for more action, there are downhill-only trails where no foot traffic or pets are allowed. Cruze Valley Run is a good option to start here. The link above will take you to trail videos so you can get a view and see what might be a good fit for you and your crew. The entrance also features some pump tracks for practice, and across the street from the trailhead parking are mini pump tracks and other elements for mountain biking newbies.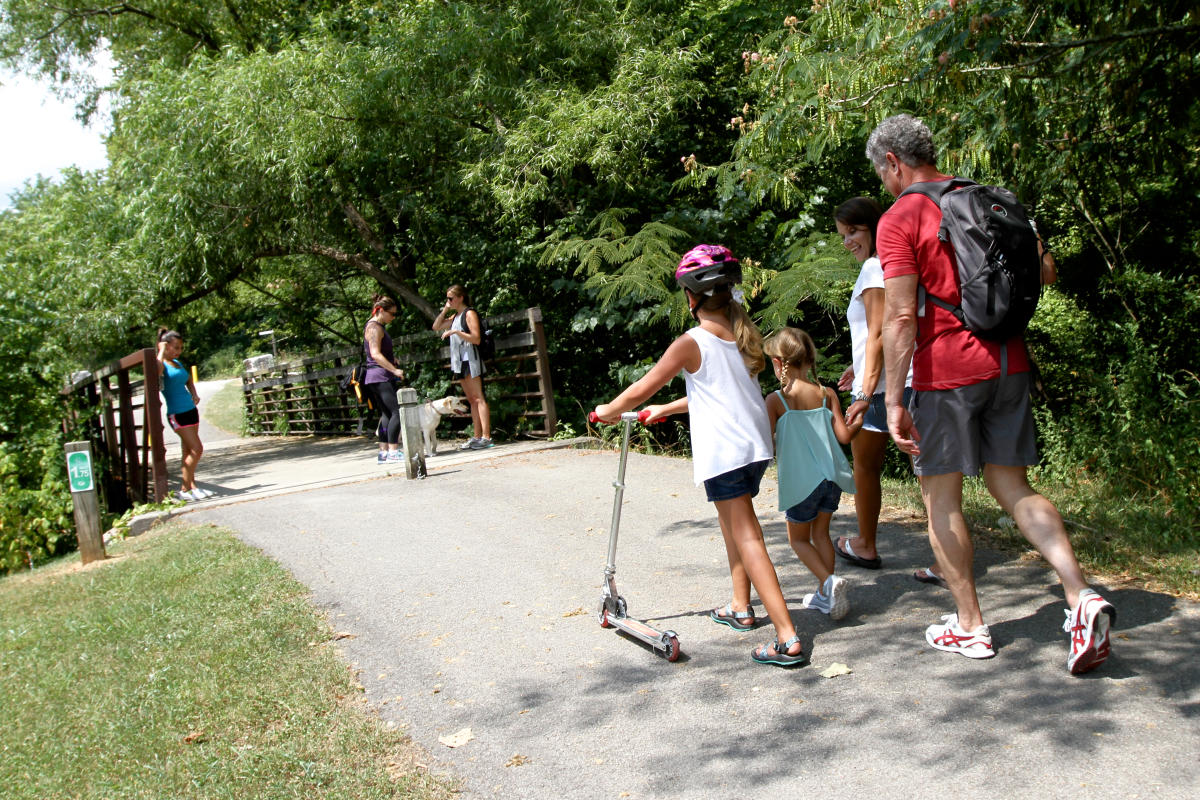 Does mountain biking sound a little extreme, or maybe your littles aren't quite there yet? Bring your bikes and explore Knoxville's extensive Greenway system. This is a great way to get to know the city on a personal level, enjoy the fresh spring air, and find some interesting things to do along the way. Our Guide to Greenways will tell you everything you need to know!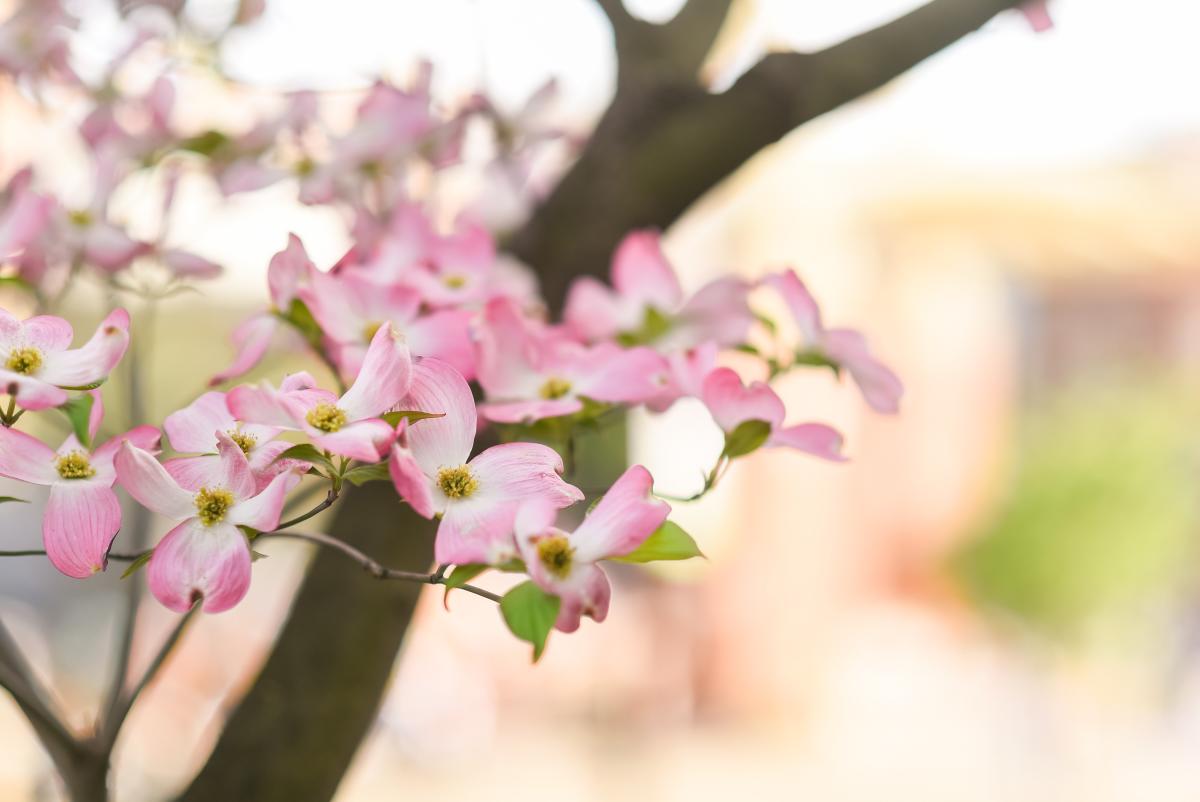 We admit we're on a biking kick here, but hear us out. The Dogwood Trails can be biked, walked, or driven. What are the Dogwood Trails you ask? Knoxville's iconic Dogwood Trails date back to 1955 and today cover more than 85 miles in 12 neighborhoods throughout the city. Pink lines are painted along each Dogwood Trail, directing you through the blooming neighborhoods. That link will take you to trail maps and more information so you can pick your path!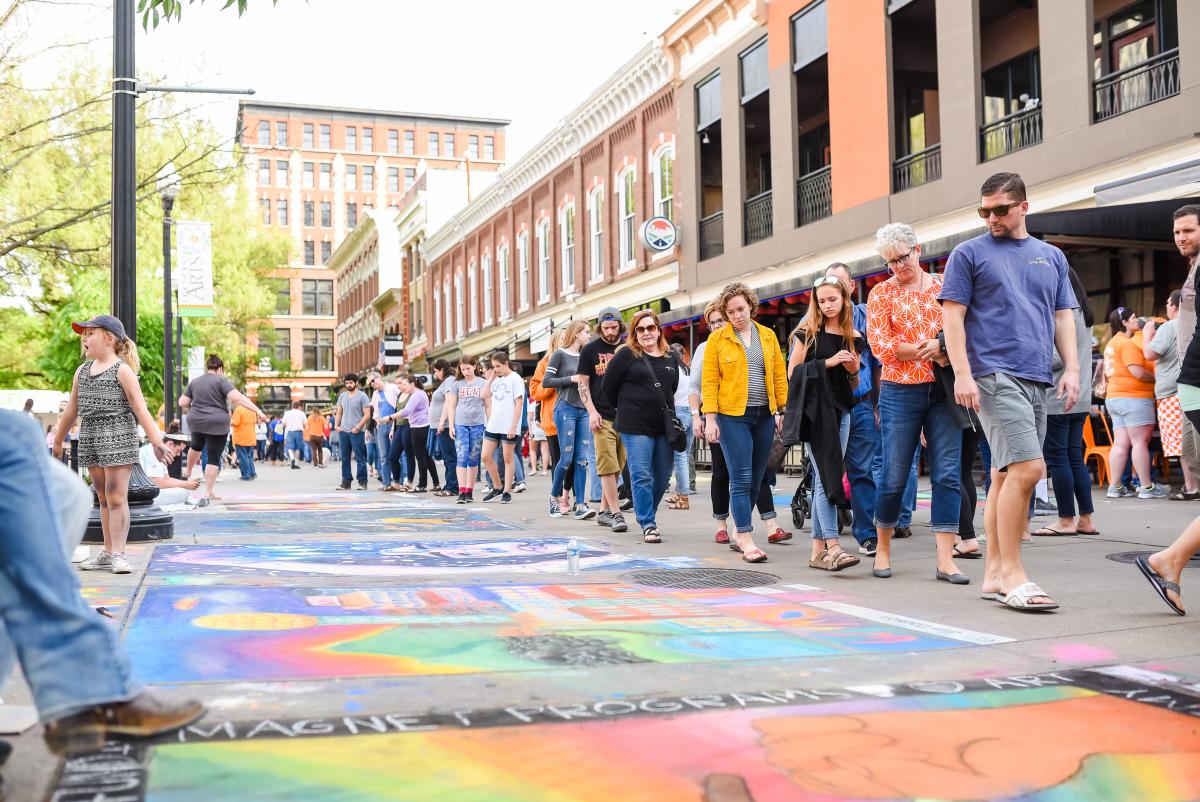 Another easy segue as spring is the time of the majestic dogwood 'round these parts. And no organization pays better tribute to these beautiful blooms than Dogwood Arts. Dogwood Arts promotes & celebrates the art, culture and natural beauty of our region. Visitors and locals alike can enjoy events year-round, but spring is truly incomparable. April kicks off the aforementioned Dogwood Trails (and Camera Sites) along with a perennial favorite – Chalk Walk, featuring over 150 artists and collaborative teams working on-site on one day to complete their chalk artwork. Landscaping enthusiasts will want to visit the Featured Gardens, where select private gardens are opened up to the public for one special weekend. The crown jewel of events might be the Dogwood Arts Festival, a juried art show held at World's Fair Park featuring art vendors working in mixed media, pottery, painting, photography, glass, jewelry, sculpture, and more. May is for the music lovers, with the Southern Skies Music Festival, also held at World's Fair Park.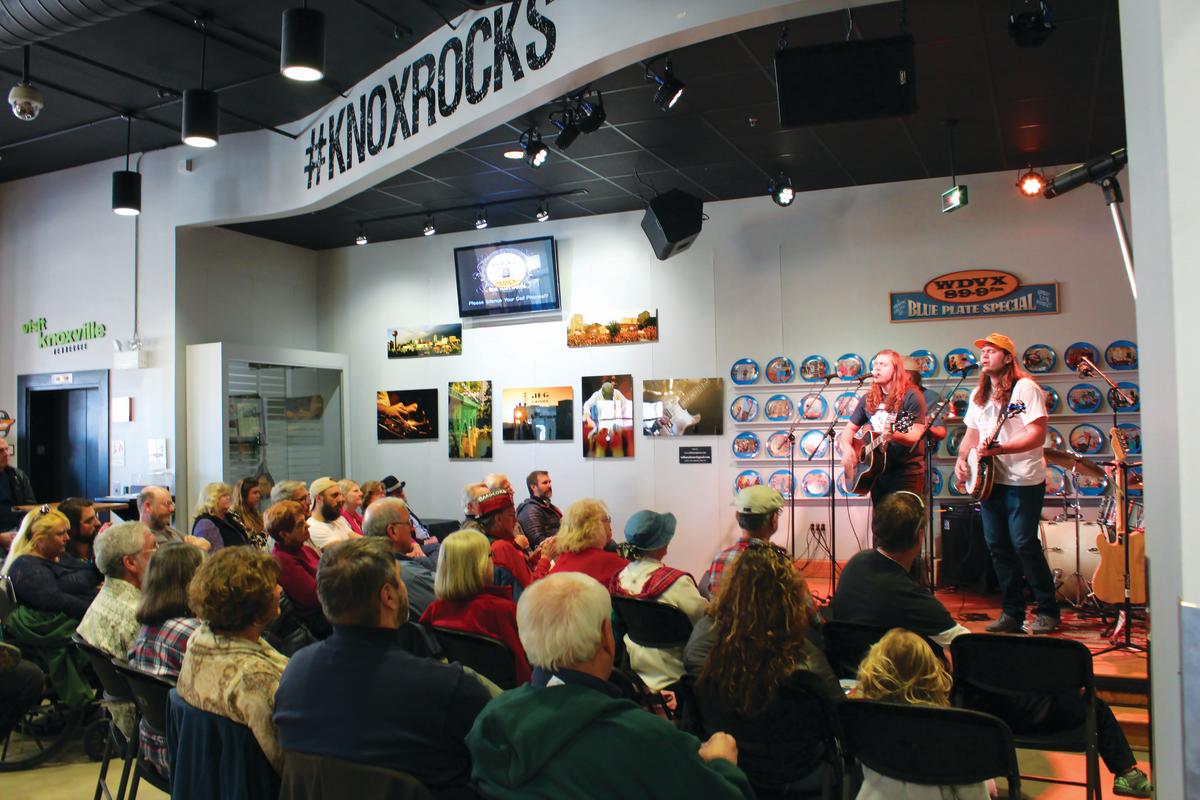 Love the thought of a music festival but know there's no way the kids could hold their attention span that long? Maybe try something a bit shorter – the WDVX Blue Plate Special! This LIVE radio program takes place in the Visitors Center Tuesday-Thursday and Saturdays (Friday's show takes place at Barleys'). The kids will love "hootin' and hollerin'" when the ON AIR sign comes on and the host introduces the show. Expect an hour of music (typically two separate groups or artists) to perform on stage. You could hear anything from bluegrass to country to folk to all types of Americana and more. If the youngins get squirmy, no one will give you dirty looks for leaving early - or coming in late for that matter. And did we mention it's FREE? It's the perfect introduction to live performances on a budget!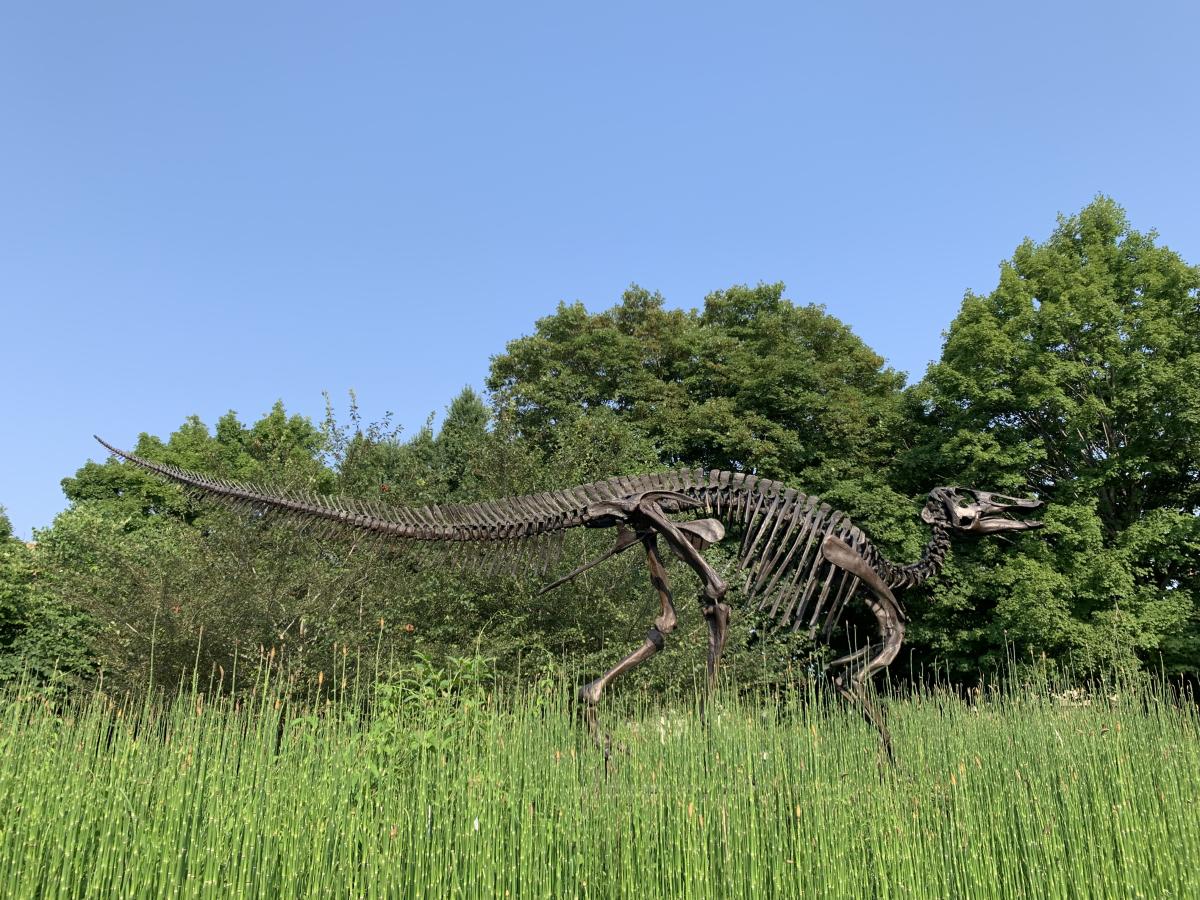 Anyone's kid going through the 'dinosaur phase'? You're in luck, and so is your wallet. A free attraction full of bones, mummies, and exhibits dedicated to the natural history of this region is what you'll find at the McClung Museum of Natural History & Culture on the University of Tennessee's campus. Check out our Guide to Finding Fossils to suit enthusiasts of all ages. And we mean all ages – scope their calendar for family friendly events!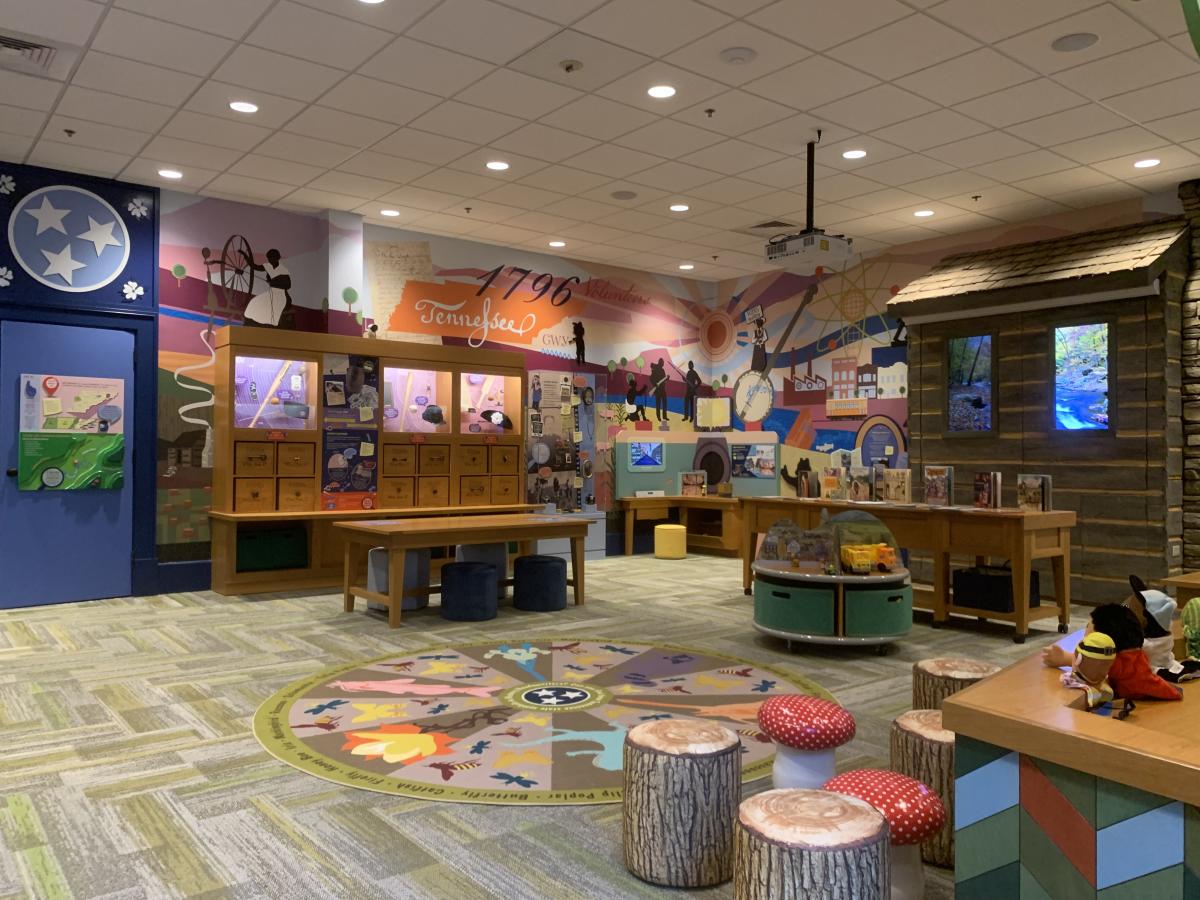 History Headquarters is an exhibition experience for young historians and their families located at the East Tennessee History Center. Come learn the key skills of a historian's detective-like work: investigating sources, such as artifacts, images, and documents, to better understand history's mysteries. Kids can learn the history of photography by making a stop-motion film, put on a puppet performance in the Story Forest, understand the history of Appalachian crafts by making their own weaved pieces, and explore discovery boxes that give clues to famous Tennesseans dating back to the 1700s. The East Tennessee History Center is open daily, and the History Headquarters is open Saturday and Sunday.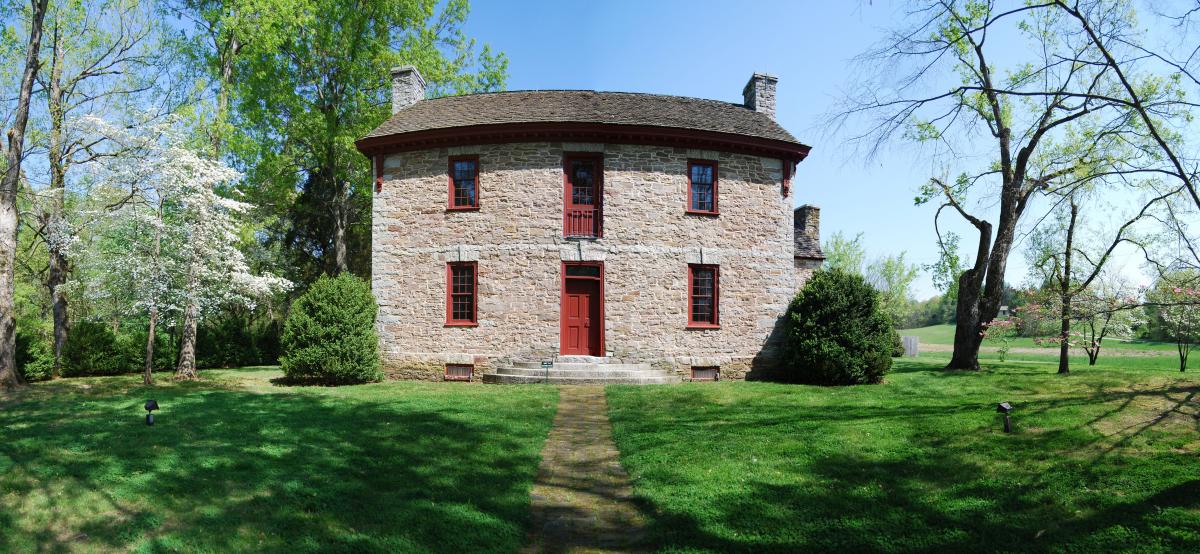 This one is a twofer if you plan it right! The Historic Ramsey House is one of Knoxville's Historic House Museums, and once known as the "finest house in Tennessee". Built in 1797 of locally sourced pink marble and blue limestone, Ramsey House was opulent and architecturally sophisticated, especially in comparison to the log cabins and other wooden structures common at the time. The whole family can learn firsthand what life was like post-Revolutionary War leading to the Civil War in East Tennessee. Now for the bonus: on the Historic Ramsey House's grounds throughout the spring and summer, you could happen upon a game of Tennessee Vintage Base Ball.  This active association promotes living history by playing 'base ball' with the rules, equipment, costumes, and culture of the 1860s. Bring some chairs and a blanket, and cheer for your favorite pomaded gentlemen at bat – go Emmett Machinists and Knoxville Holstons!