Sure, Valentine's gets its own special day, but why not come up with cute things to do with your sweetheart on other days where it doesn't feel forced?  We have just the list of 10 ideas for dates, so call the babysitter and pencil some time for just the two of you!
Doesn't everyone find food romantic?  If you're not so good at planning and would like a guide, we've got a solution.  Try Knoxville Food Tours.  It's a great experience to try some new nibbles and learn some history along the way.  Our biggest piece of advice?  Go HUNGRY!  Oh, and second piece of advice - click into that link for a coupon for $10 off, good until August 31, 2021.
The Knoxville Museum of Art is a great way to spend the afternoon any time of the year.  In the winter, stay inside out of the cold, and in the summer, find a respite from the heat.  The KMA has rotating exhibits, permanent exhibits, and a special exhibit dedicated to artists from/on East Tennessee.  Take a stroll and see what your partner gravitates to and how the art makes them feel.  It's a built-in conversation starter, and oh yeah – it's free!
Did you know Knoxville is home to the only facility in the world dedicated to the sport of women's basketball?  Check this one off your bucket list with this unique museum.  Take a look at historic uniforms and learn about the women who paved the way for those who play the sport today.  Burn off some energy with a hoops competition on the lower level – whoever wins buys the other a sweet treat!
Dinner and a movie is always a classic, but why not learn to make a new meal together?  Get slicin' and dicin' and sippin' and stirrin' with your sweetie at The Cutting Edge.   They have all the supplies – just bring yourself and your honey muffin (your partner, not actual muffins please).  You can choose between starters like Intro to Knife Skills or get fancy by learning the Secrets of Paella.  There's a class for every palate - sushi, macarons, gnocchi and more – yum!
5. Fine Dining
Maybe you've decided you'd rather let someone else do the cooking, and this really is the classic option after all.  Several Knoxville restaurants are ideal for a romantic setting, although a cozy carryout can be just as cute.  To suggest just a few:  J.C. Holdway has an open kitchen design to enjoy seeing the middle part of farm to table, Lonesome Dove is the place to a man's heart (by this we mean they make a mean steak), Emilia is the place for handmade pasta paired with a glass of wine, and newcomers Vida (and The Vault below) are wonderful additions to Knoxville's dining scene with an elegant flair.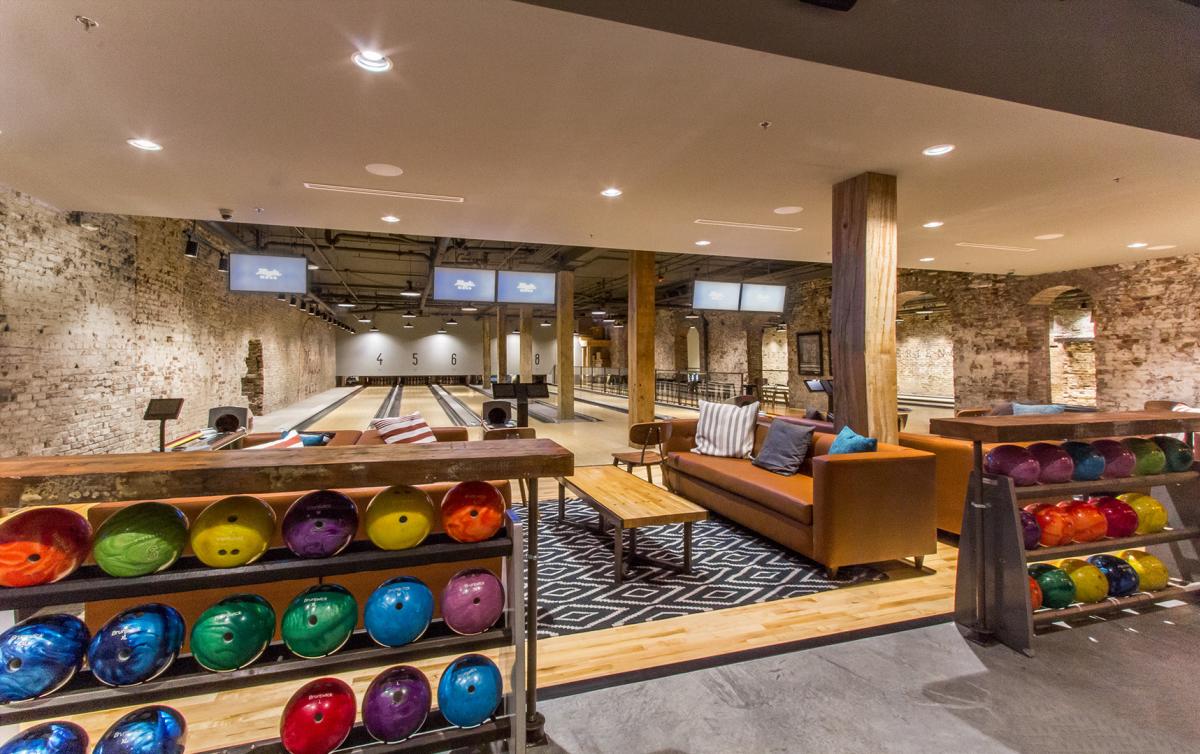 6. Bowling
Since you're going out for dinner, you have to have some entertainment as well.  Might we suggest bowling?  We're not talking an old alley with mystery nacho cheese and carpet that hasn't been replaced since the Nixon administration.  We're talking a spirited bowling experience at Maple Hall where you can strike up a friendly game of competition.  We'd recommend you spare no expense and treat yourselves to delicious cocktails in the upstairs lounge.  You'll be stuffed like a turkey if you order off their menu (get the chicken bacon ranch fries)!
7. Wine, Beer, and Jazz
There's something about the loungy sounds of jazz with a drink in hand to swirl around.  Casual, yet sophisticated, this romantic idea will transport you to an enchanted evening where the music does the talking.  For the wine aficionados give Double S Wine Bar a go on Thursdays, and for the beer enthusiasts follow Frog & Toad Dixie Quartet on social to see where they're playing next – often at a brewery!
Maybe you would prefer a bit more action on a date.  In the winter it's too cold to have a cute picnic lunch at the botanical garden, but you can still the blood flowing with a brisk hike up House Mountain.  Inhale crisp air as you find yourselves likely solo on the trail.  This idea really works anytime of year and is another freebie!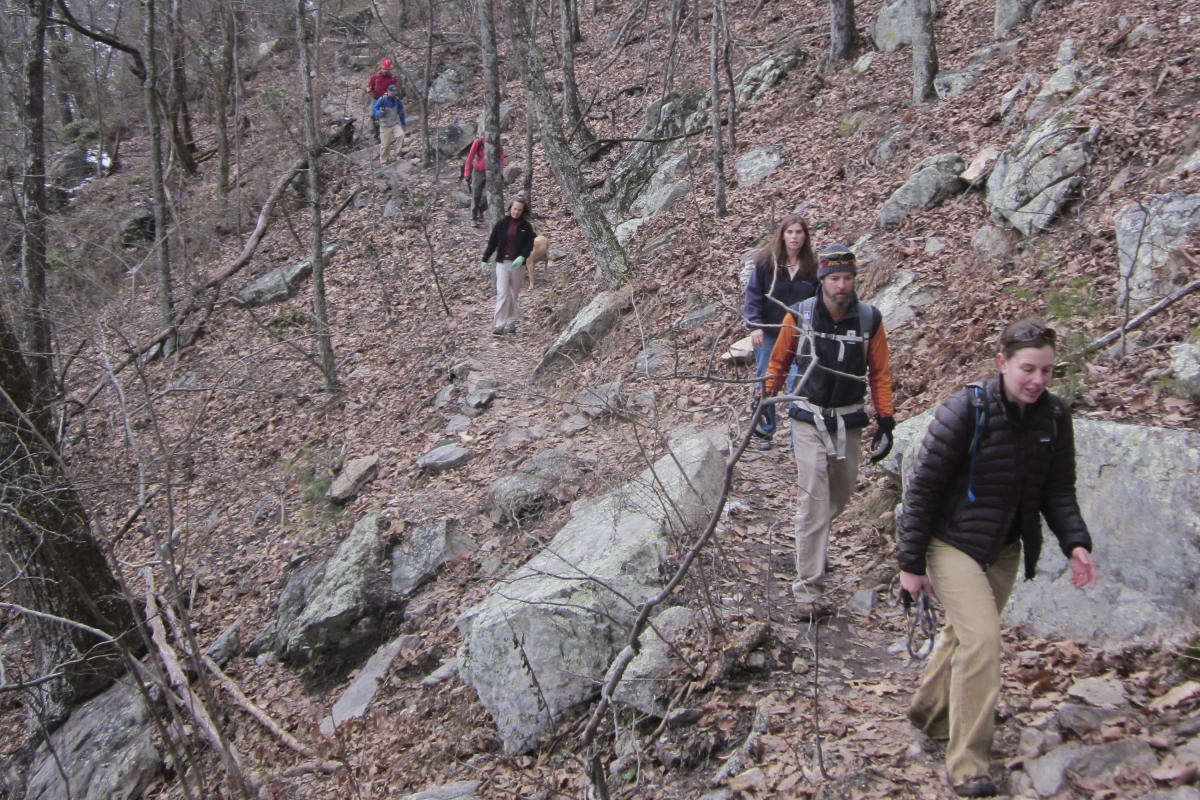 If House Mountain above sounded a bit too strenuous and/or you are in need of some more accessible outdoor opportunities, why not consider exploring the Greenways?  There are over 85+ miles of trails to explore to accommodate wheelchairs, bikes, or strollers if "just the two of us" turned into a triad with tot in tow.  Check out our Guide to Greenways here.
Hope you're feeling the love in the air, something for every type of romantic out there!