On the day we visited Northshore Brasserie, Chef Joe Cunningham was creating a new fall menu item so we were in for a treat as we watched him work through the flavors in the kitchen. With Springer Mountain Farm Chicken as a starting point, Chef prepared silky and buttery potatoes along with olives and an assortment of herbs. After plating and replating until he was happy with the new dish, he delivered a spectacular new dish which, as a perfectionist, he insisted was still a work in progress. But from our vantage point, he could leave it as-is and we'd order it every time!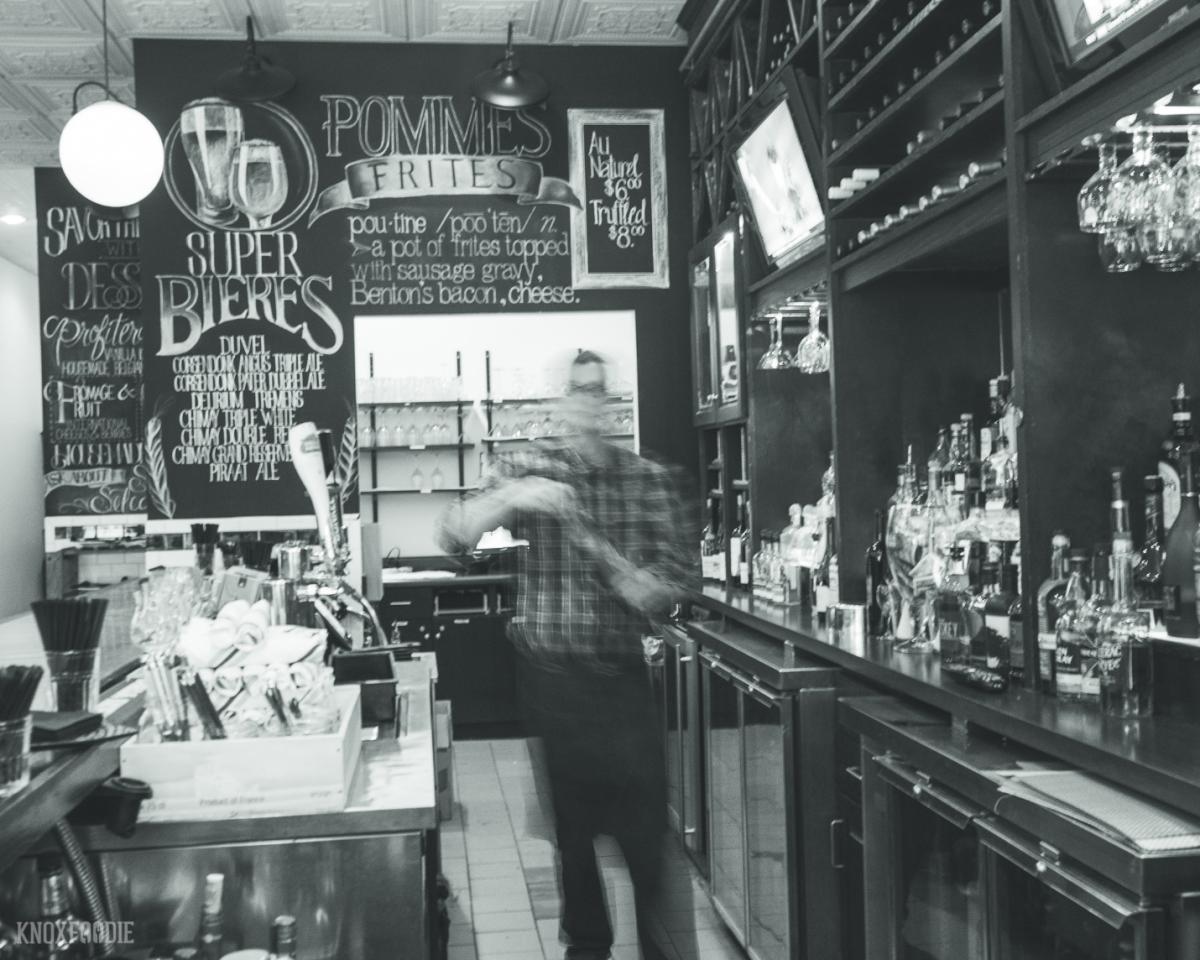 Who knew stepping into French Belgian inspired cuisine could be so easy in Knoxville, Tennessee? Sitting on the west end of Northshore Drive is a cozy, friendly, and vibrant bistro with a kitchen led by Chef Joe Cunningham. Northshore Brasserie, owned and operated by brother and sister team Brian and Stephanie Balest, has been feeding Knoxville patrons for well over 10 years and has no signs of stopping.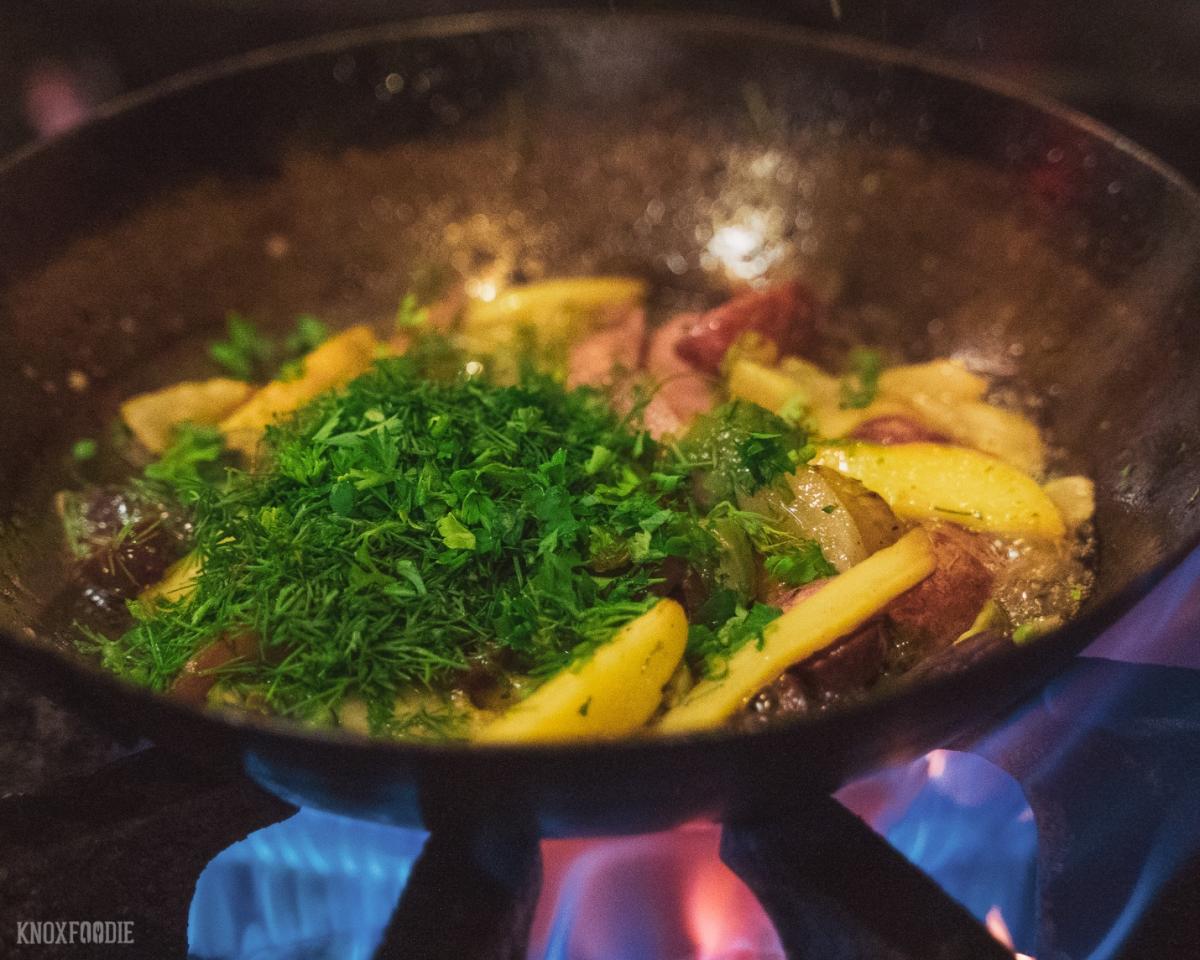 Chef Cunningham comes to the Brasserie with a resume that included the famed Blackberry Farm in Walland, TN. Combining French techniques with locally sourced ingredients as seasonally available is his specialty. If you're looking for a special night out with loved ones you may opt for dishes such as Frisée Lyonnaise (frisée greens with lardons, poached egg, and warm bacon vinaigrette), Iron Skillet Escargot, Mussels prepared in one of four ways, and Steak en poive.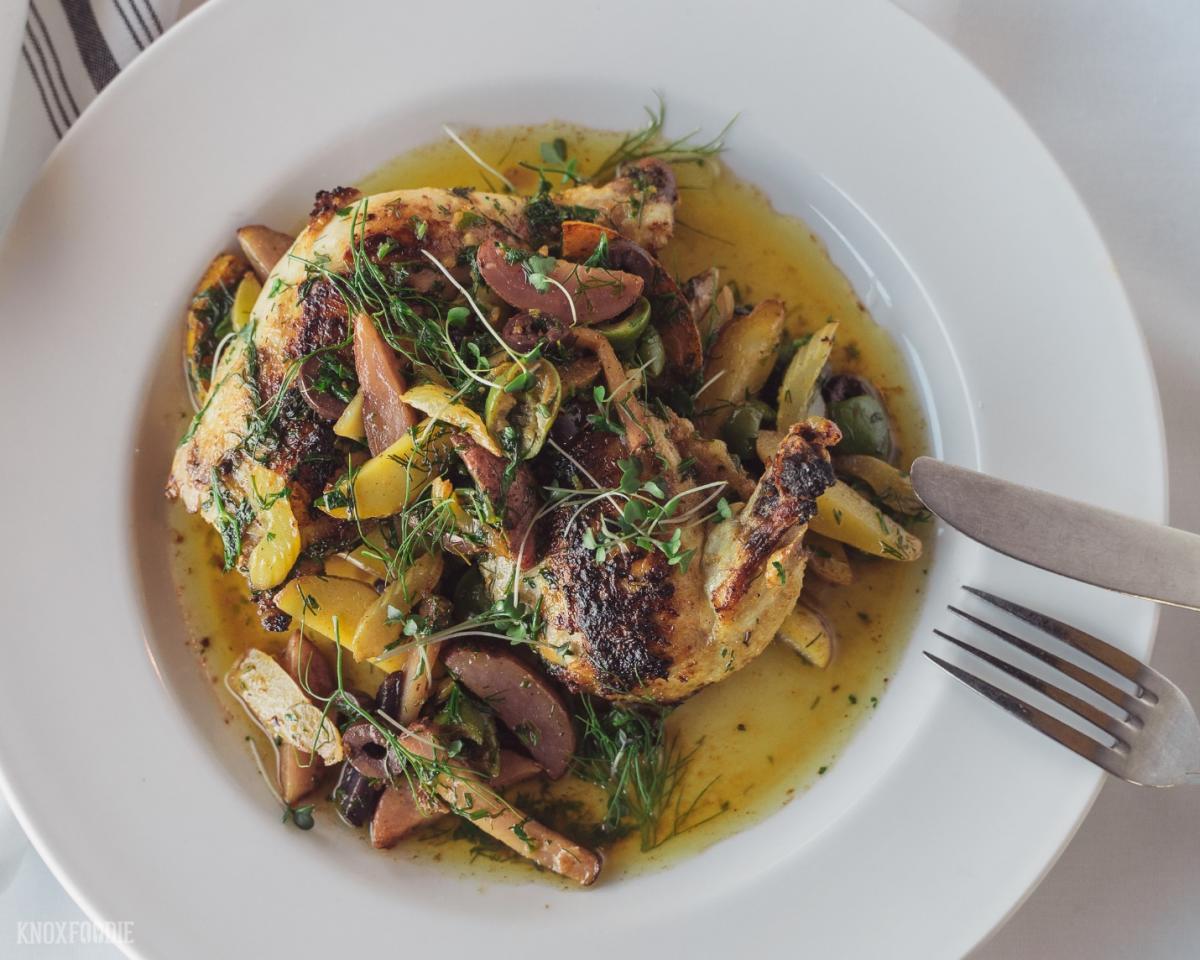 More casual diners like ourselves are not left out either. One of our favorites is the Northshore Burger, one of the tastiest in town along with pommes frites (French fries for those not versed in the language of love). Grab a couple open seats at the bar and begin with their generous charcuterie board and selection of beer or wine. Bar specials include Monday half price Belgian beer, Tuesday half price bottles of wine, and Wednesday $1 oysters on the half shell. 
Plan your visit to Northshore Brasserie by their Plats du Jour; Monday is a rabbit special, Tuesday is Bouillabaise, Wednesday Pork Chops, Thursday Chicken and Dumplings, Friday is Market Fish, and Saturday is always Chef's Choice!
Northshore Brasserie is located at
9430 S. Northshore Drive
Knoxville, Tennessee 37922
(865) 539-5188