If you have a passion for skateboarding and want to know where the best places are in Knoxville to get on your board, then this is the post for you. While some of us enjoy the risky bowls and ramps, others may enjoy a smooth, paved stretch for a perfect cruise on a longboard. Knoxville is home to 92 parks and over 85 miles of greenways, so we are here to narrow that down and share the best skateparks, the smoothest and flattest areas to longboard, and where to grab skateboarding gear.
Skateparks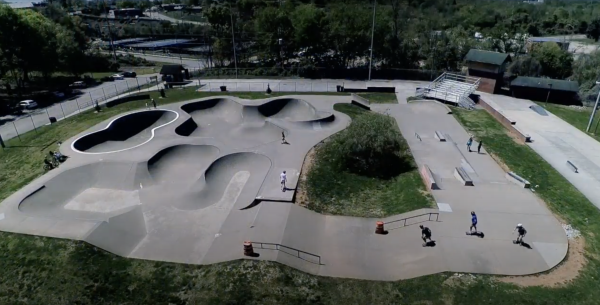 Knoxville Skatepark
Knoxville Skatepark is part of the Tony Hawk Foundation, now known as the Skatepark Project, and is the largest skatepark in Knoxville located in Tyson Park adjacent to the University of Tennessee. It includes a bank bowl, a flow bowl, a peanut pool, and multiple, ledges, rails, and stairs. All skill levels are welcome here and there Is even a separate skateboard area for beginners. The park is open from sunrise to sunset and lights up for those late afternoon shred sessions.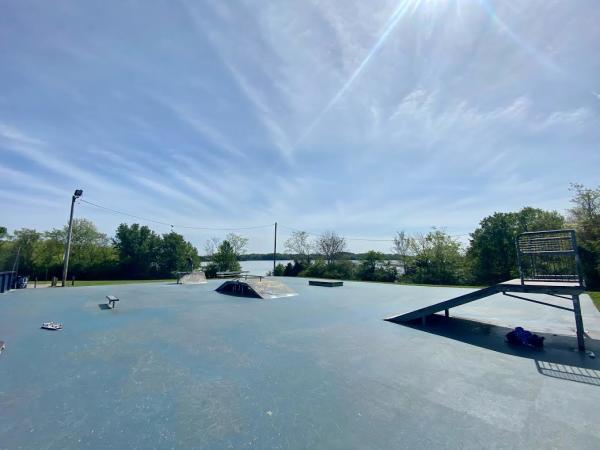 Concord Skatepark
It's the picturesque view of Fort Loudoun Lake that makes this skatepark special. Concord skatepark has a smooth asphalt surface with a bank ramp, a double-sided launch ramp with a rail, a quarter pipe, two grind rails, and a trick box. There is a large hockey court adjacent to the skatepark that can also be used for free skating, or a perfect area to longboard.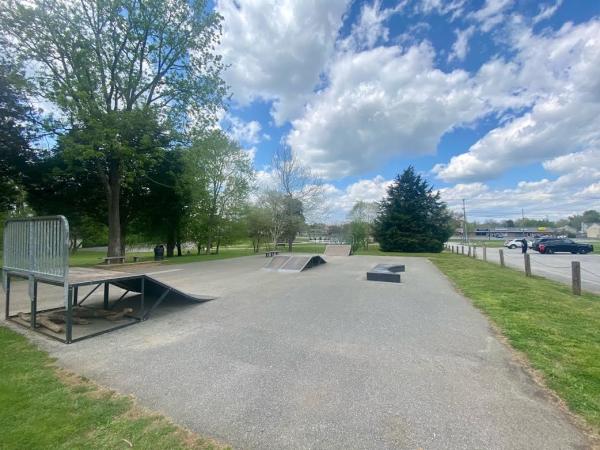 Powell Station Skatepark
The skatepark at Powell Station Park is a smaller space featuring two quarter pipes on each end with a launch ramp in the middle, a grind rail, and a box for tricks. Perfectly suited for the younger athletes trying out their first ramp. This park is also situated next to a 9-hole disc golf course, and Powell Greenway.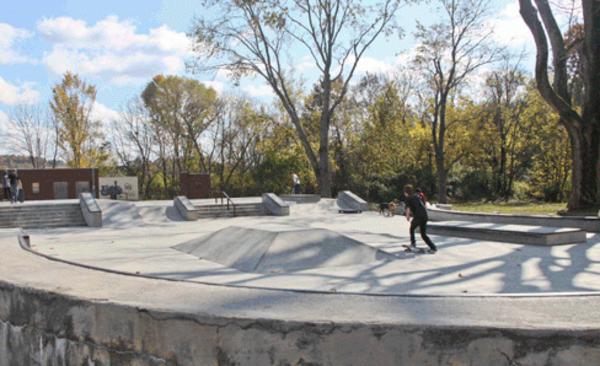 The fountain City Skatepark is a two-level, 7,2000 square foot paved area that contains stair sets, a pyramid, corner quarter pipes, banks, ledges, grind rails and a grind box. Located in beautiful downtown Fountain City on the corner of Maple Drive and Knox Road.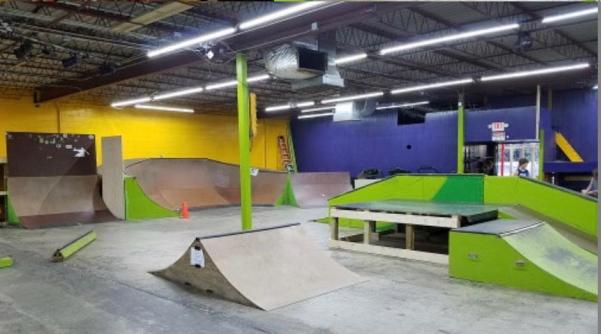 Paradox Indoor Skatepark
The Paradox is a Teen Center just outside Knoxville in Oak Ridge with an indoor skatepark that is open to both youth and adults of all ages. This indoor park is perfect for all skill levels and features multiple sized ramps, quarter pipes, a mini half pipe and more. They offer Open Skate sessions on certain days of the week allowing skateboards, scooters, and skates or to reserve the park for a private or group session, click the link above. 
Longboarding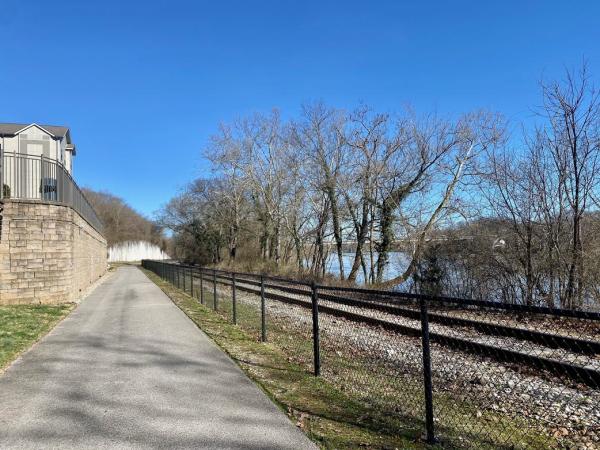 James White Greenway is at the top of the list for longboarding in Knoxville because It offers a beautiful one-mile-long pathway that runs along the Tennessee River. The asphalt is smooth and flat the entire length. The perfect ride begins by parking at Volunteer Landing Park off James White Parkway next to Calhoun's. Going west puts you on Neyland Greenway that runs along the river; going east puts you on James White Greenway running along the river in the opposite direction. You can ride up and back down Neyland Greenway then continue straight on to James White Greenway where it ends at Gov. Ned McWherter Riverside Landing Park. Technically you can connect to Morningside Greenway but be warned – that stretch sits amongst large oak trees so you may find your wheels hitting an acorn or two, or several.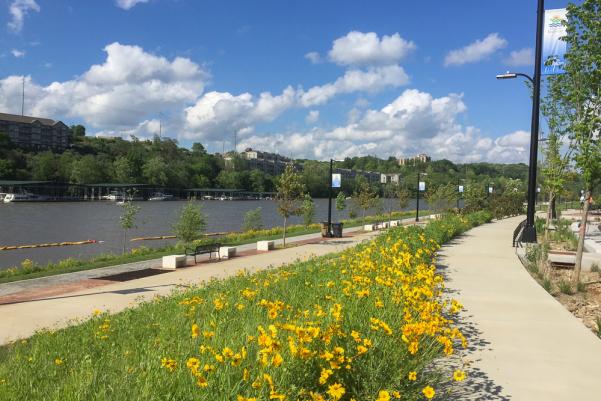 Suttree Landing Park is another option for that perfect scenic ride that hugs the south shoreline of the Tennessee River. The greenway is made from concrete blocks with grooves in between, but still an enjoyable ride on most longboards.  Waterfront Drive that enters the park can be a smoother option to ride on, just consider wearing a helmet and be aware of cars.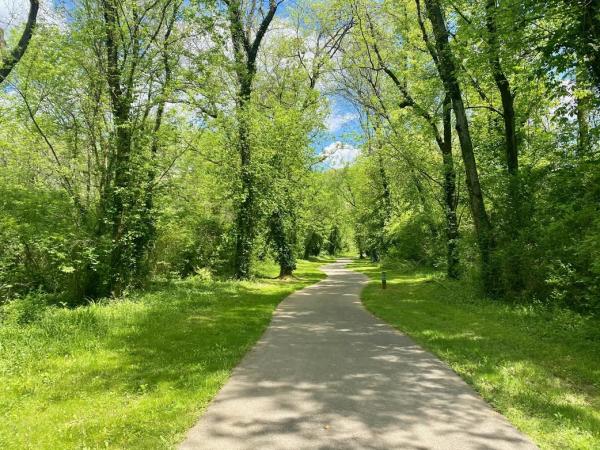 Up next we have Third Creek Greenway. A beautiful and slightly winding path that follows along the shoreline of Third Creek. We recommend beginning the ride at the Sutherland Avenue entrance where Bearden and Third Creek Greenway connect, known as the Sutherland Avenue Connector. At the end of the connector, there is an option to take a right (heading west) or a left (heading east). We recommend continuing Third Creek heading east for the smoothest ride.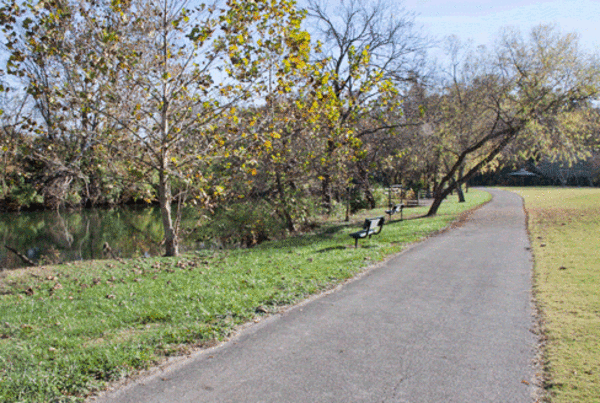 Holston River Greenway is found in east Knoxville and is a perfectly paved .6 mile loop located within the 44-acre Holston Park. This cruise is short but sweet with the ability to get an easy ride while picking up a little speed. The greenway surrounds a large open greenspace (bring a soccer ball), adjacent to two parking areas. This park also has a put in for kayaks and makes an easy paddle on the Holston.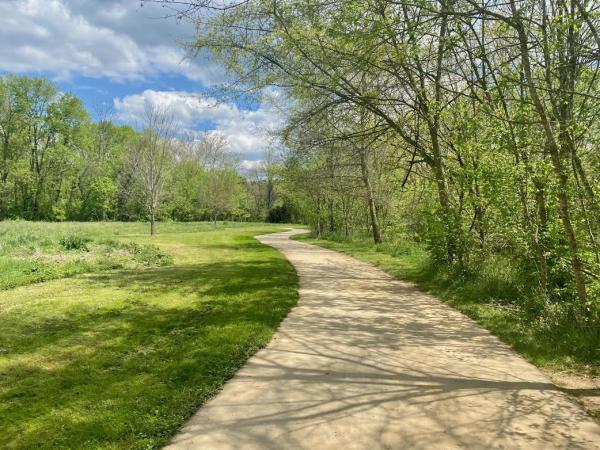 Halls Greenway is hidden gem located in Halls Community Park and offers a near perfect path with the smoothest pavement around. From the parking area, 6983 Recreation Lane, there is an option to head north on the greenway which runs .6 miles along Beaver Creek, or southbound from the park continues .3 miles to connecting neighborhoods.
Skate Shop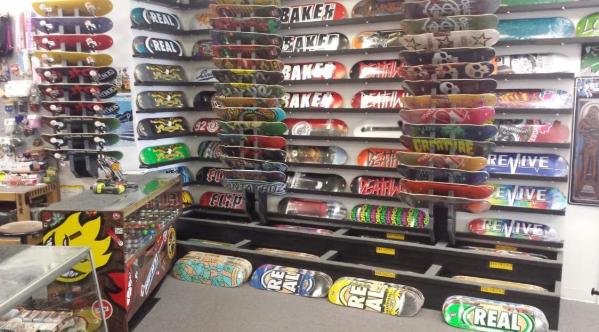 No gear?  No problem. Pluto Sports is in west Knoxville, and is a full-service locally owned skate shop and the number one hookup in Knoxville for everything you need, from pro quality skateboards and longboards, to decks, wheels, trucks, bearings, grip tape, helmets, pads, and more. They carry high quality- popular brands like Santa Cruz, Toy Machine, Spitfire, Birdhouse, Arbor, Sector 9, Surf One, Paradise and more!