This monthly blog from The Maker City features a look at some of the Knoxville area's outstanding makers – artists, crafters and custom builders. This month's blog introduces three area makers who excel at all things clay.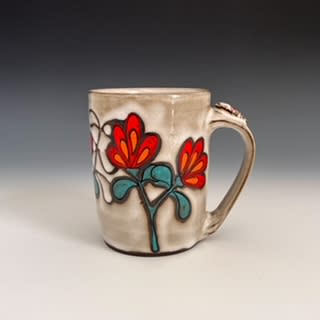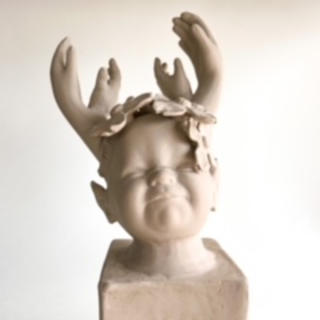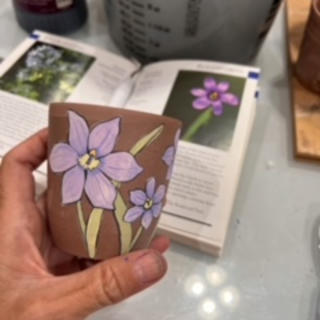 How did you get started as a ceramicist/clay artist?
I have been a maker of one variety or another for most of my life and had focused on drawing and painting prior to my first pottery class. When my father passed away in March of 2015, I found it very difficult to find the joy I'd had in creative work and knew I needed to shift my thinking in order to find it again. A friend invited me to go with her to a beginning throwing class at Mighty Mud. I immediately found the process of putting my hands in the clay and shaping it on the wheel to be exactly what I needed. I bought a pottery wheel within a few months of starting that class and got a kiln a couple of years later.
What do you make, and how?
Primarily functional, wheel-thrown pottery, although I also play with the sculptural aspects of clay. My recent work has focused on the juxtaposition of life and death using highly stylized floral designs that are influenced by Danish mid-century patterns alongside three-dimensional attachments of skulls. Lately, I've been taking inspiration from the local wildflowers found in The Great Smoky Mountains National Park and incorporating them into my painted patterns, as well.
I make sculptures using discarded plaster molds intended for doll-making. I pour slip into the molds and then attach the various pieces in slightly unusual and macabre ways to form when I've termed "Deerfants" -- a kind of jackalope-esque creature with a baby head and antlers fashioned from the doll arms.
Where are your products offered for sale?
Former Air Force brat and Knoxville resident Diahn Ott holds a Master of Science degree in structural geology from the University of Alabama. While her formal education focused on science, she has always been a maker of things, from drawings and paintings to hand-knitted scarves.

Since 2015 she's been focused solely on ceramics. "I feel like I've been looking for this my whole life, and now that I've found it, I can't imagine ever doing anything else. I love that I am able to incorporate my love of drawing and painting into the surface of the pots -- it allows me the opportunity to do something new while practicing the skills I've already developed. I've come to the point where I dream about the clay and forms that I want to try."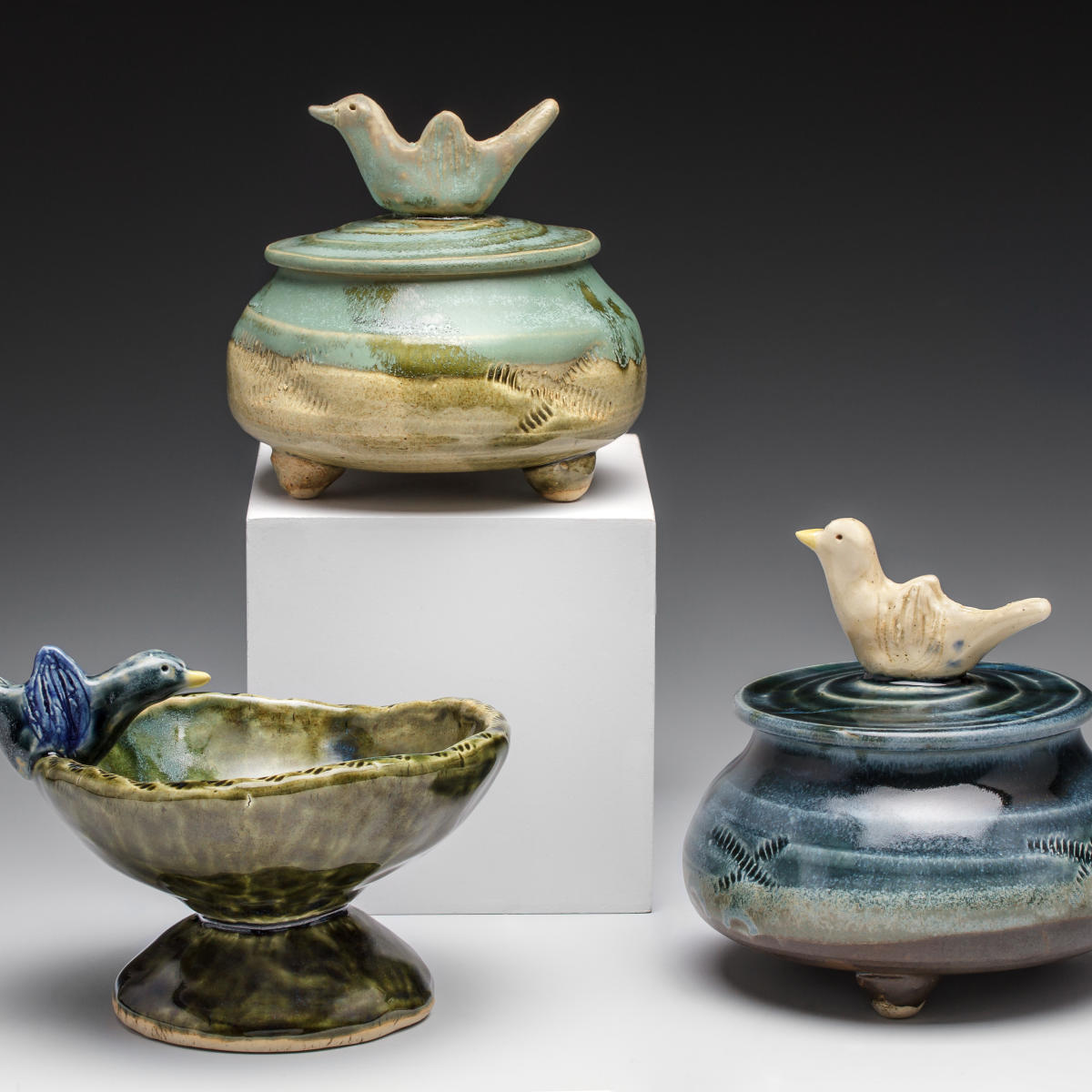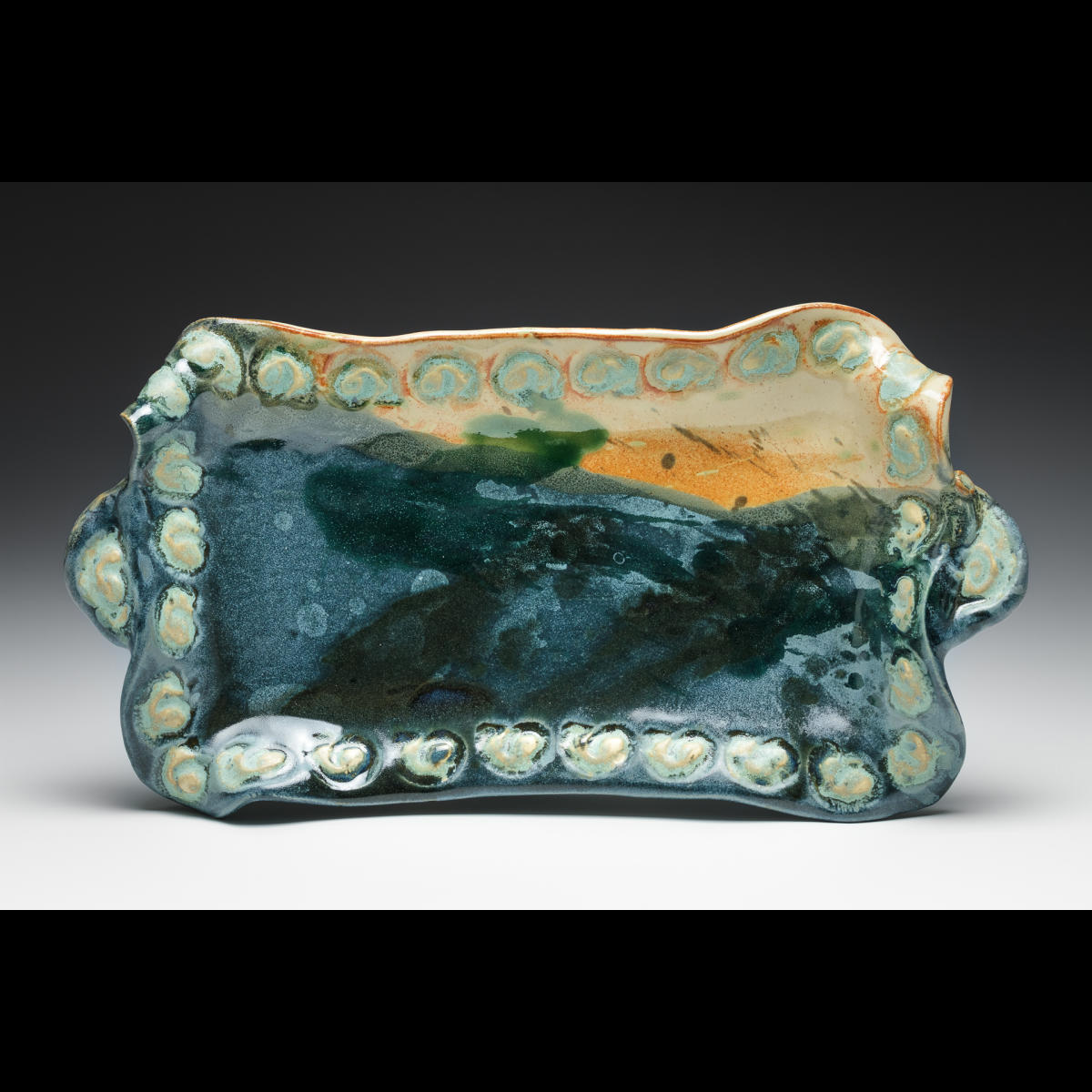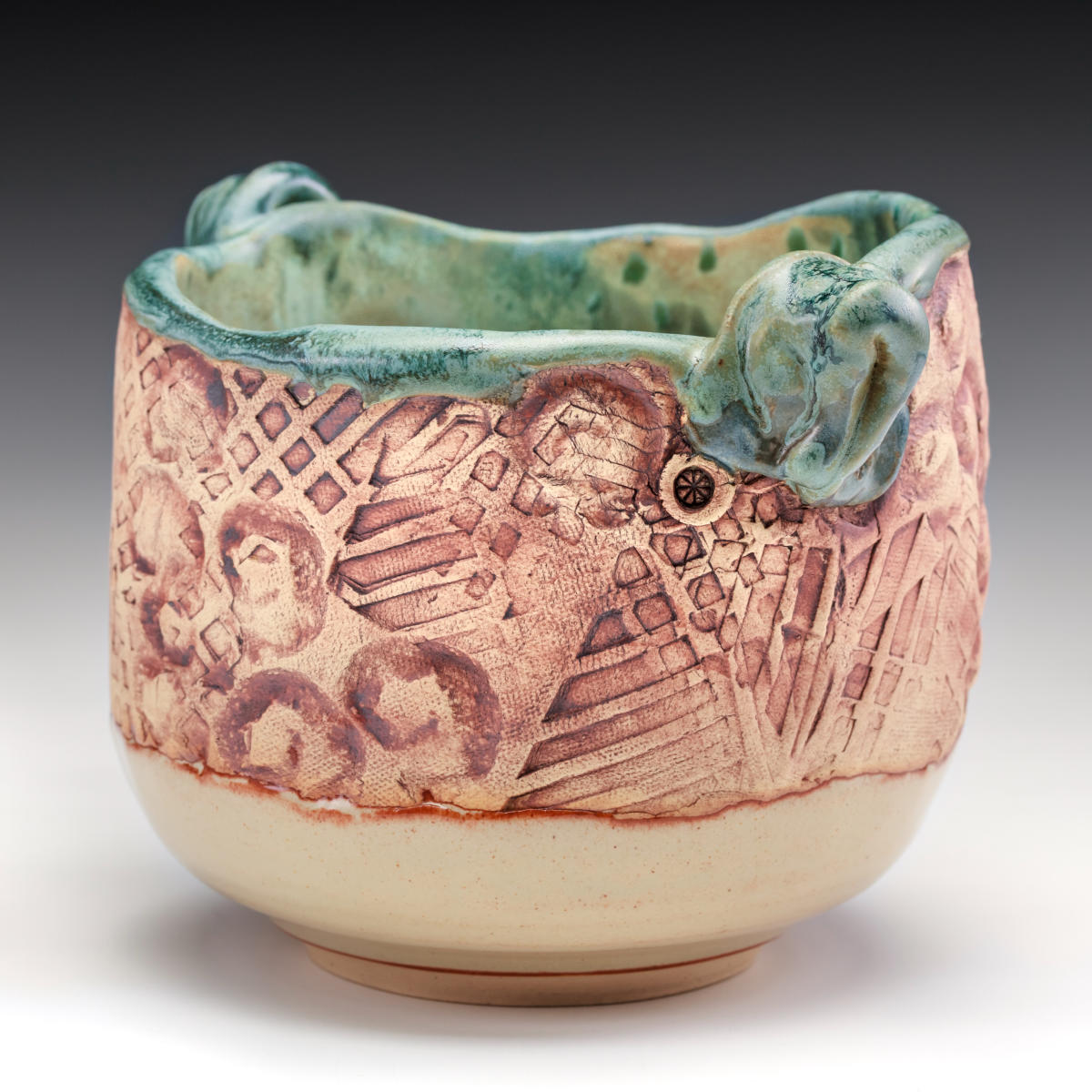 How did you get started as a ceramicist?
I was majoring in graphic design and painting at University of Louisville, and I took a ceramics class as an elective for fun. I didn't think I'd even be able to do it; I was kind of nervous about the wheel and everything. But when you take a clay class, you're hooked! I changed my major to ceramics and never looked back.
What do you make, and how do you do that?
Wheel-thrown and hand-built functional pottery. Also sculptural things; I have a bunch of slab wall pieces. I electric fire but I really like to soda fire, so I go up to Arrowmont two or three times a year. Can't really have a soda kiln in my backyard.
Commissions - right now I'm working on pottery prizes for Knoxville Area Women's Golf Association tournament.  
Where are your products offered for sale?
Kentucky native Lisa Kurtz has been a functional potter since 1977. She credits her mother, who ran small businesses of several types, with her business and marketing acumen. She received her Bachelor's and Master's degrees in ceramics from the University of Louisville.
Kurtz is also an educator, having taught ceramics, clay, drawing and art history at Cleveland State Community College in Cleveland, Tenn. and Pellissippi State Community College in Knoxville, among others. She started Highland Pottery in Louisville's eclectic Highlands neighborhood in 1985 and moved to Knoxville in the early 1990s, though she still takes an active part in the professional group known as Louisville Potters. "I've been making pots a long time. I'm lucky; I get to do what I like to do."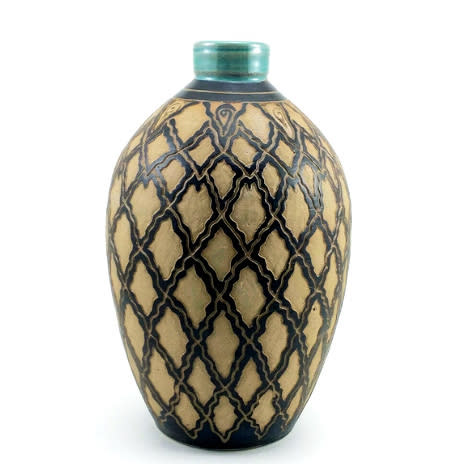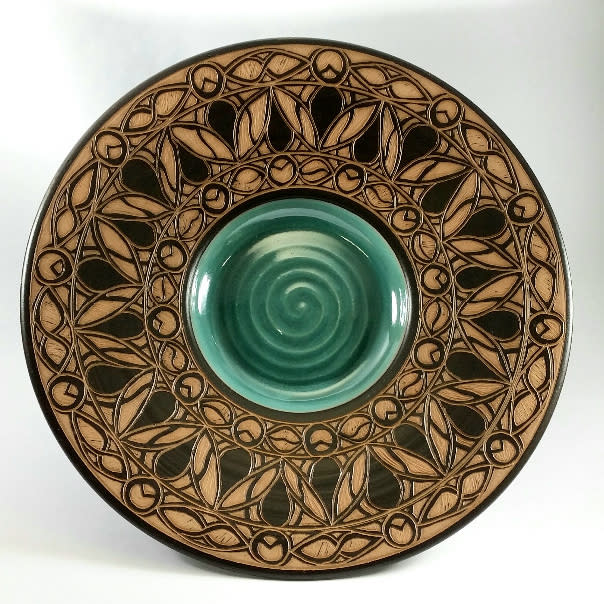 How did you get started as a potter?
I was set to study mechanical engineering at UT, but had to move to Johnson City. ETSU only offered mechanical engineering technology and I wanted to be a design engineer. I had to take some prerequisites just to figure out what I wanted to do. I fell in love with clay, taught myself to throw, negotiated access to the pottery studio for the summer. And then on and on and on. "All roads led to here."  
What do you make and how?
I make functional pottery and 99.9 percent of the things I make are thrown on a wheel. I've always considered myself to be a potter, not a ceramicist or artist. I am a functional vessel maker. I make things that can go in the microwave, dishwasher, oven.
When I was in college all the potters looked to Japan for inspiration. One day I'm sitting there and I'm painting bamboo on this little bowl and I thought, "what the heck do I know about bamboo" My birth father was Scottish and my mom was Irish/English, and I've been going to Highland Games since I was in high school. 
I just kind of morphed into Celtic patterns, trying my best to do patterns that used positive/negative space, foreground, background. I can own that and I don't feel challenged by presenting that to people as my artwork.
Where are your products offered for sale?
Michael Robison grew up in Knoxville's Fountain City and attended Central High School. His plan to become a mechanical engineer got subverted when he discovered pottery at ETSU. He apprenticed with Jonesborough potter Gary Gerhardt, and went on to teach at William King Regional Art Center in Abingdon, Va. as an artist-in-residence. His artist-in-residence career continued at Virginia Intermont College (now defunct.)
Life changes brought him back to Knoxville, where he discovered Mighty Mud Studios. "I taught; I helped run the shop. Like chewing an oyster it got bigger and bigger." He started Michael Robison Pottery around 2010. He has a home studio in East Knoxville "right across the river from Asheville Highway," where he lives with his wife, professional concierge C. Lynnette Mills.