Major attractions are often a big factor why visitors choose a destination, but sometimes it's the little things that really make a city what it is.  It's hard to put into words the vibes of a corner coffee shop, that hole-in-the-wall music venue, or the individuality of an independent bookstore.  Today we're sharing some local record stores that we think you'll enjoy – just in time for Record Store Day!
According to Wikipedia, Record Store Day is an annual event inaugurated in 2008 to celebrate the culture of the independently owned record store.  The day brings together fans, artists, and thousands of independent record stores across the world.  A number of records are pressed specifically for Record Store Day, with a list of releases for each country, and are only distributed to shops participating in the event."
Head here for the list of record releases. This page lists participating stores in Knoxville.  While traditionally Record Store Day takes place in April, in 2021 it will be on June 12.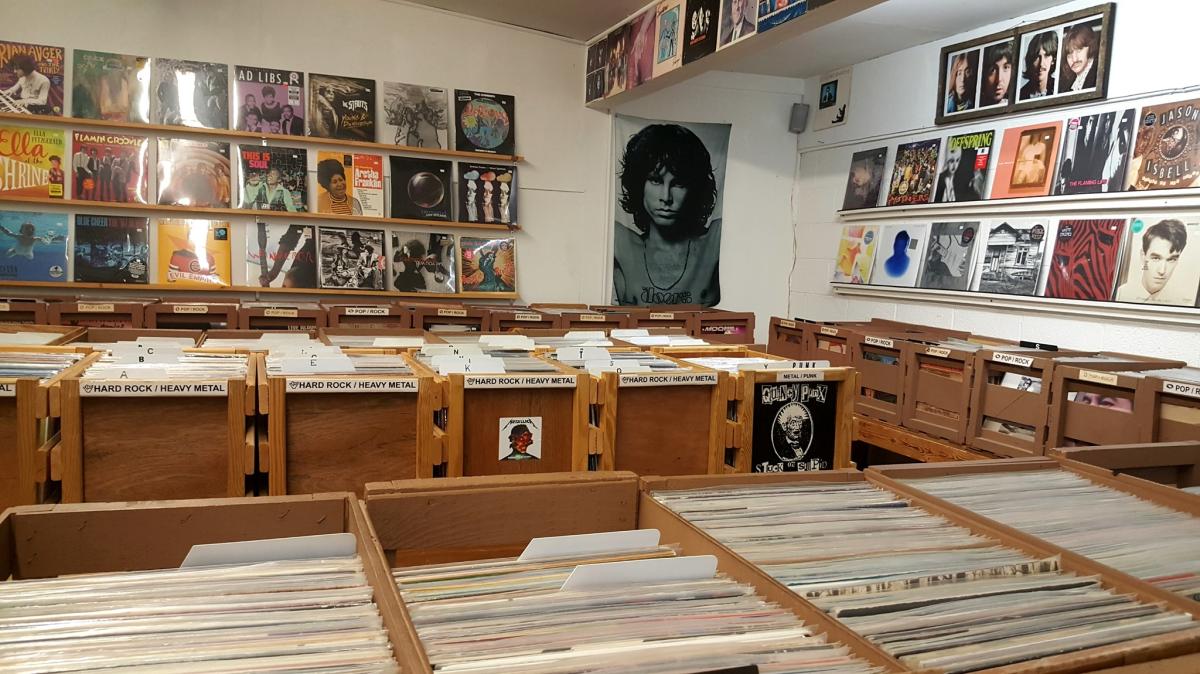 Basement Records
Basement Records will celebrate 9 years in business on Record Store Day in April (April 18, 2021), having been in Knoxville since 2012.  They are the only Knoxville record shop in SoKno (that's South Knoxville to the uninitiated).  Often described as a hidden gem, their shop is user-friendly and very organized.  They participate in both Record Store Day and Black Friday.  They will get new releases and they'll open at 8am on Black Friday.  They really focus on the vinyl, so don't expect a lot of pomp and circumstance.  They seem to be known for metal, as some other stores don't carry much, but they have a broad array of genres (mostly used, but some new) including hard rock, classic rock, jazz, blues, and country.  Throughout the year they have special sales; follow them on Facebook to keep up with their weekly releases.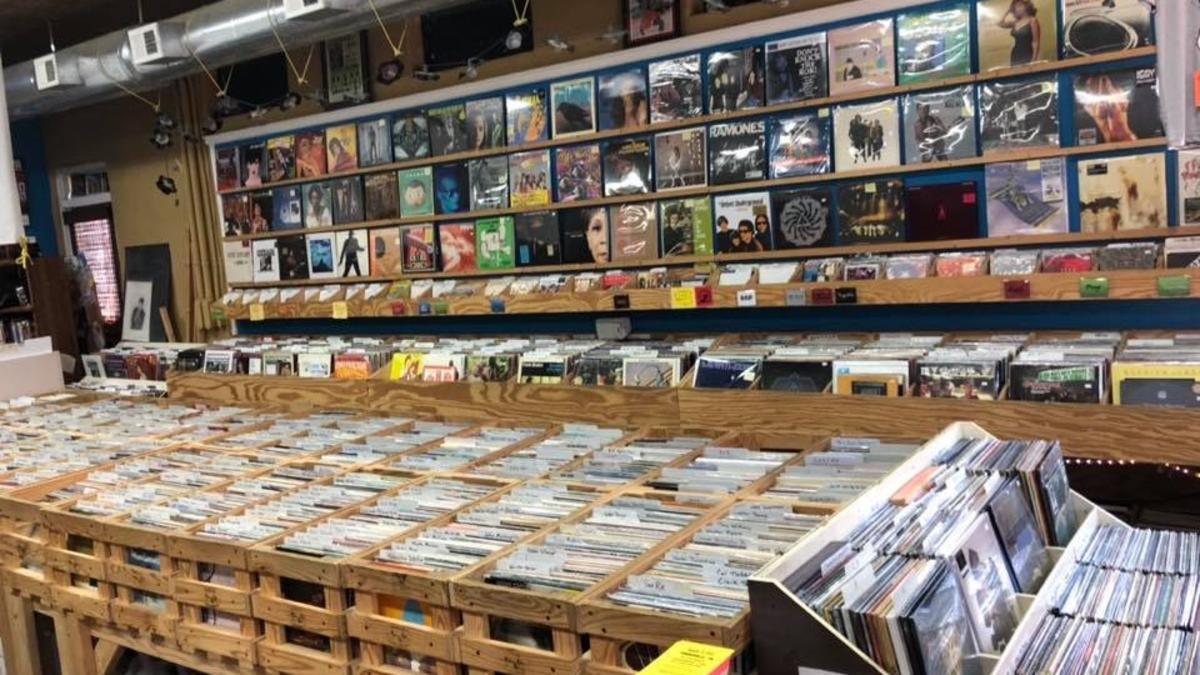 Raven Records & Rarities
Raven Records & Rarities is the oldest record store in Knoxville, originally established in 1985 (closed in 1994), and opening again in 2011.  They're in a neighborhood known as Happy Holler, which has a fun collection of vintage shops (Mid-Mod Collective, Retrospect, and French Fried Vintage among them), a bakery named Afar Magazine's Best in 2017 (Wild Love Bakehouse), and great pizza and beer at Central Taps & Flats next door.  You'll notice their shop name featuring 'rarities', which includes a smorgasbord of movie & music posters, action figures, toys & board games, books, comics, and more.  They'll have early operating hours on Black Friday with store specials.  Raven might be small, but they're well stocked and not cluttered.  You'll find lots of classic rock, jazz, r&b, and country.  Throughout the year they have special sales; follow them on Facebook to keep up with their weekly releases.
Magnolia Records is also on Central near Raven – you might as well enjoy both if you're in Happy Holler!  They opened on Magnolia Avenue in March 2017 and moved to their current location October 2018.  They get lots of new records for both Record Store Day and Black Friday and open early at 9am both days.  They have an extensive jazz selection and have a high concentration of new and reissues.  They seem to fill in the gaps between Raven and Lost & Found with more independent labels and rare artists.  You might not be surprised that Big Ears Festival weekend is big for this shop, and a lot of Big Ear artists can be found here.  Their vibe is in the tradition of 90s record shops; user-friendly and well organized with frequently rotating inventory.  Keep up with them on both Instagram and Facebook; they post used (new to them) inventory on Tuesdays and new albums on Fridays.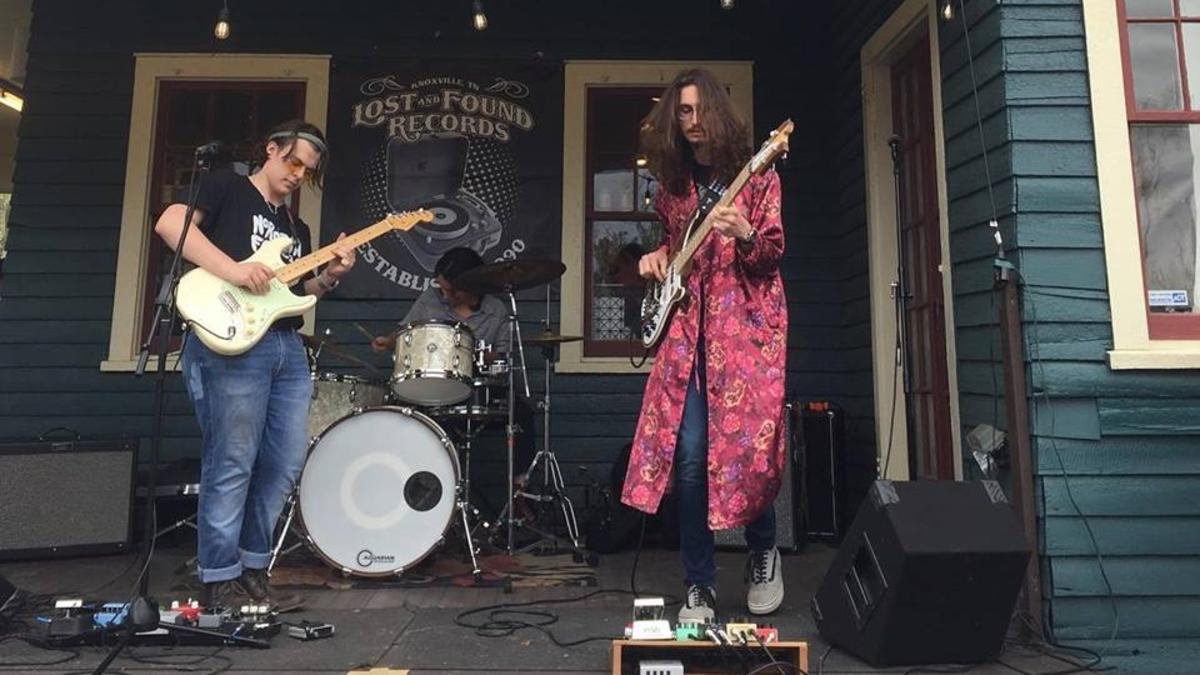 Lost & Found Records
Lost & Found Records has been in business since 1990 (they celebrated the big three-oh in 2020!) where they opened in west Knoxville and have now settled in north Knoxville on Broadway.  They specialize in out-of-print records and are full of vintage vinyl.  Classic rock and pop rule the roost, but they have a bit of jazz, country, bluegrass, and more.  Their store feels like "going to a friend's house and thumbing through their records"; they're friends with many of their customers.  For Black Friday they'll get new releases, and Record Store Day is one big party – think 7-8 bands, local breweries, really a fun shindig.  Lost and Found has other events throughout the year, typically around holidays like Halloween and Christmas with in-store sales, gatherings around the firepit, and some bands.  If you too look for excuses to have a party, you'll fit right in with this crew.  Follow them on Facebook to keep up with their events and releases.
A few other places to find records…
Nostalgia is a fun vintage shop in Bearden
Open Chord Music in West Knoxville