It's all about the "a-ha" at The Muse Knoxville! From building your own creations in MakeSpace to exploring the stars in Knoxville's only public access planetarium, you and your children can learn and play all day! You won't want to miss a moment of the S.T.E.A.M. (Science, Technology, Engineering, Art, & Math) fun!
 The Muse Knoxville works to engage children by helping them learn through play. The museum is designed with toddlers through children age 10 in mind. Here's what you need to know for a day of learning and play at #museknox: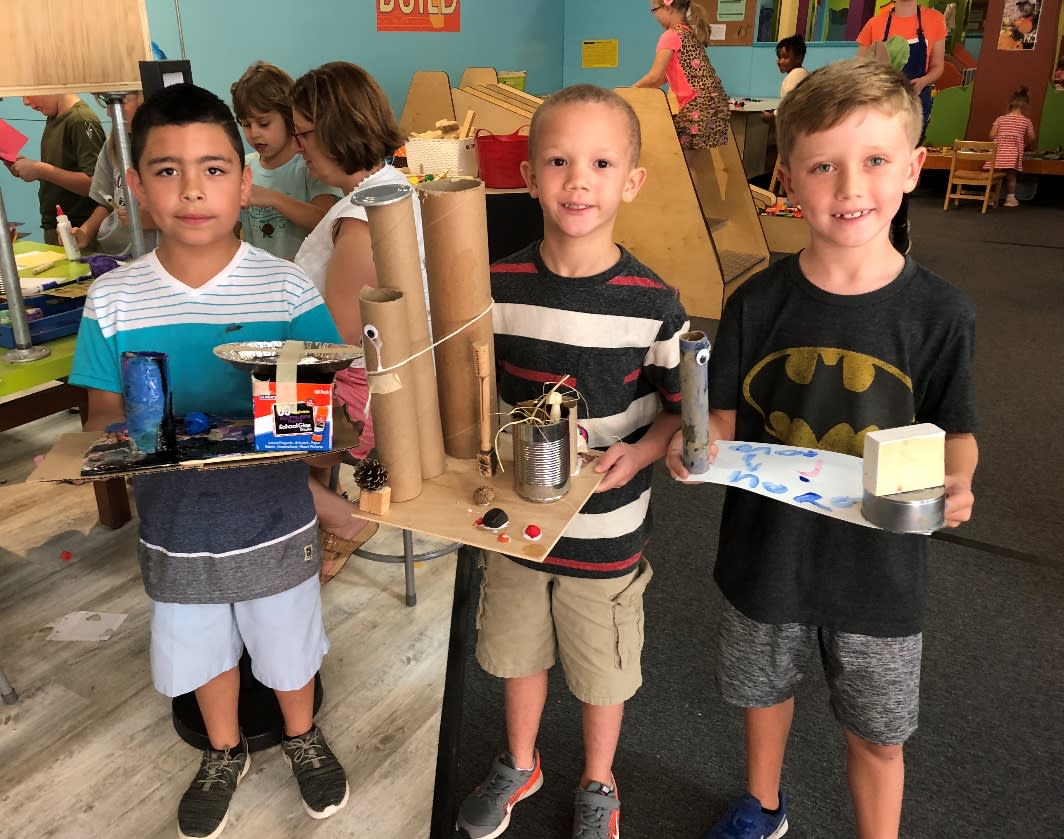 EVERYTHING is hands-on! Children love to get their hands dirty, and when they are allowed to interact with what they're learning about, it tends to stick in their brains! Placing a fluffy ball into one of the A-Mazing Airways tubes and watching it zip around and shoot out again overhead is a memorable way to learn about air pressure. There's no better path to understanding energy flow than organizing and rearranging conductors to produce a reaction in STEM Station. Social and interpersonal skills are honed when kids work together in the 'Market Square Farmers Market' to prepare plastic salads and sell them to customers. Every part of your experience at The Muse will teach you something new, and most of the time, your kiddos won't even realize they're learning!
The Muse offers several regular programs that are included with your admission! Science Connections, Tech Time, and Mess Makers are just a few of the weekly programs you can be part of at The Muse. Science Connections brings scientific principles down to a level children can understand with experiments and hands-on interaction (Tuesday-Friday 9a-12p & Saturday 11:30a-1:30p). Tech Time allows kids to learn about technology, coding, programming, and more through trial and error play with a different tech toy each month (Saturday 2-4p & Sunday 3-4p). Mess Makers offers a sensory art experience for preschoolers ages 6 months to 5 years! This program brings a different experience to MakeSpace each month that lets little ones get messy and creative! The best part: The Muse takes care of the clean up! Don't forget to dress for the mess! (Monday 10:30a-12p). These are just a few examples of all the educational fun included with your admission!
Grown ups can have fun too! Kiddos always have the most fun when their grown-ups join in on the fun! Seeing parents, grandparents, and older siblings engage with children and witness their "a-ha" moments through the hands-on fun at The Muse is beautiful! The Muse offers an environment in which parents can be playmates and co-discoverers with their little ones, even if just for the afternoon.
The Muse has some awesome outdoor spaces! From the public playground built just for The Muse right outside the front door to the plants and herbs grown year-round in the Science Garden, there's plenty of educational fun to be had on a beautiful day!
The Muse offers the only public-access planetarium in the Knoxville area. Light pollution, lack of the proper tools, or even cloudy weather can make it difficult to get a good look at all that's out there in our night sky. The Knoxville Skies Star Tour offers a guided look at constellations, the Milky Way, phases of the moon, and more! (Tuesdays & Fridays 4:30p). Many other educational planetarium shows are offered daily. From a cartoon about a little star trying to find his planets to an informative film on the history of the telescope, the full-dome planetarium offers engaging experiences for children of all ages! (Additional $2 per person).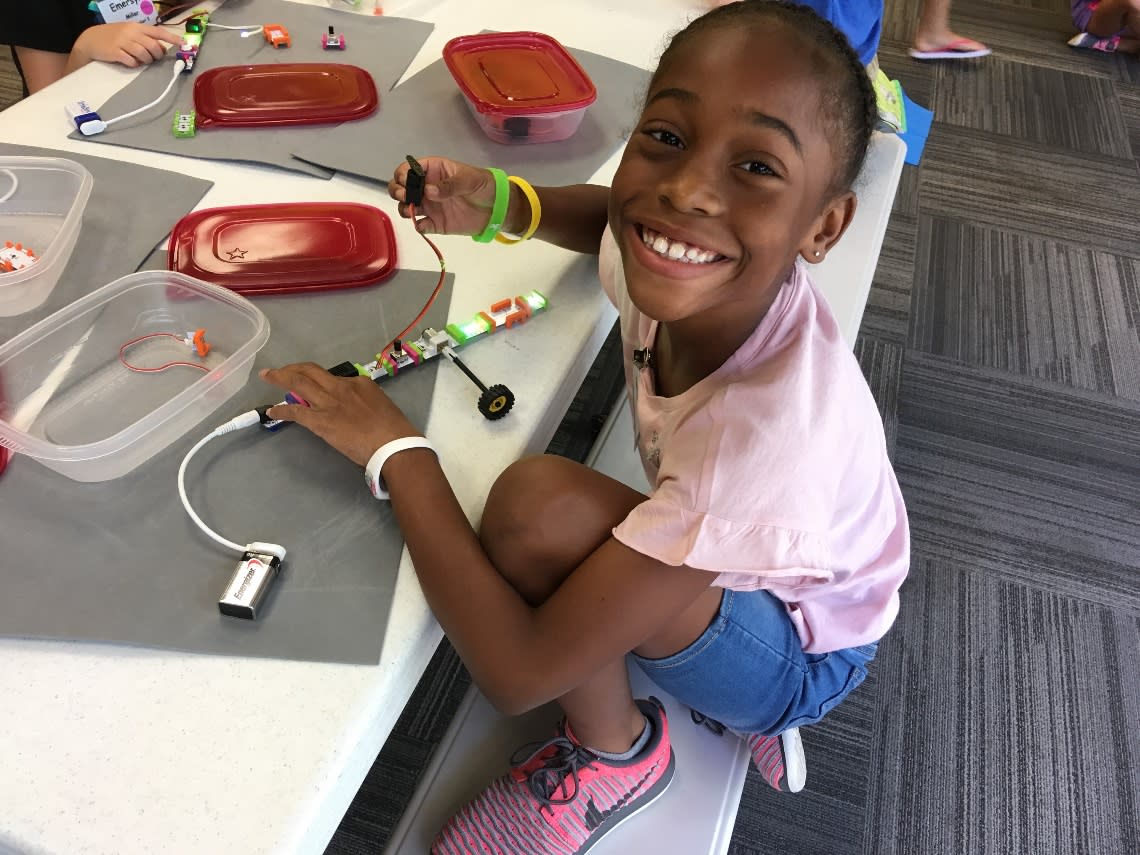 If you want to take the chance to come see what all the hype is about for FREE, head over to The Muse Knoxville for 4th Friday Free Family Night! Thanks to various sponsors and contributions to the Muse for All Scholarship Fund, The Muse gets to stay open late on the 4th Friday of every month from 5-8pm for free play and planetarium shows! It's a great time to bring your friends check it out!
If you and your kiddos have found your new favorite place (which we certainly hope is the case), The Muse offers several different membership options! Family Memberships begin at $100, and they even offer a $10 Family Access Membership for families receiving some form of income-related government assistance, so everyone can have access to The Muse Knoxville, regardless of economic, physical, or social barriers.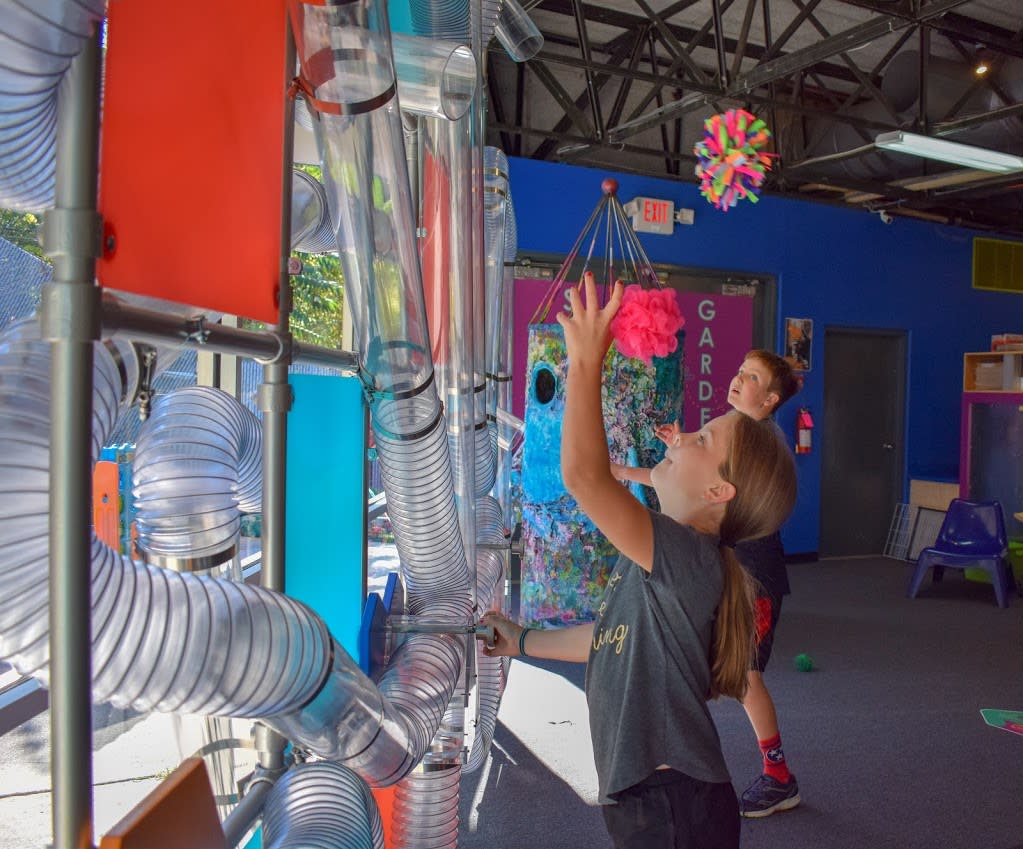 Admission is $7 for everyone ages 2-64. Children under 2 and seniors 65+ are admitted free. Teachers with valid ID and military with valid ID are also admitted free. Planetarium shows are an additional $2 per person for everyone over age 2 (senior, teacher, and military discounts do not apply to planetarium show).
The Muse Knoxville is a non-profit children's museum located in Historic Chilhowee Park. Our mission is to inspire and empower generations through transformative learning experiences. We work to accomplish our mission through a variety of onsite exhibit and play experiences, onsite and mobile planetariums, field trip programs, camps, and family labs, as well as off-site with hands-on science educational outreach programs and events.  The Muse Knoxville is located at 516 N Beaman St. Knoxville, TN 37924.