Each July 20th, we look up at the sky to remember and celebrate the first manned mission to the Moon. Of course, we're always hoping to inspire and empower the next generation of space explorers, so Space Exploration Day is also about getting kids excited about STEM. We have seven ways to do just that!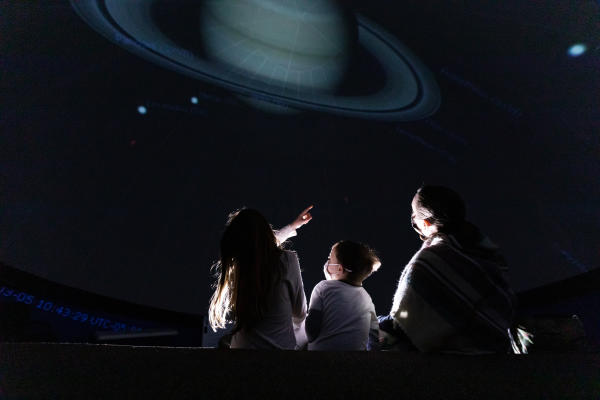 1. Watch a planetarium show
Surround yourself with stars. Muse Knoxville has the city's only public-access planetarium, with shows that run every weekend. Learn more about the Apollo Mission with CAPCOM Go or understand the electromagnetic spectrum of space with Cosmic Colors. Littles will love introductions to stars and our solar system, with shows like Big Bird's Adventure. No matter which show is running, your family will enjoy the uniquely immersive experience of the planetarium's full-dome screen.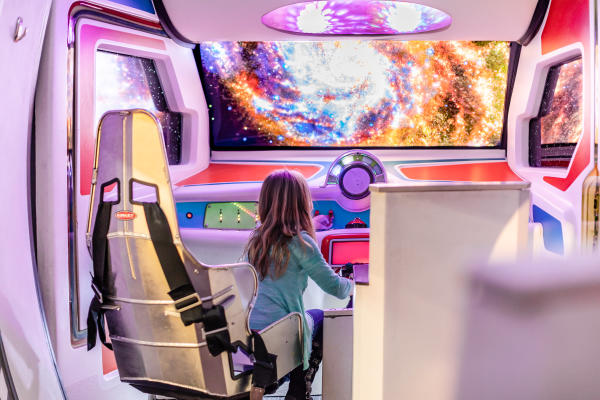 2. Pilot your own rocket ship
Kids can be astronauts too. If you've wanted to go on an interstellar adventure and explore outer space, but you don't have a degree in astro-physics, you're not alone! Step right into the U.S.S. Muse, strap into the captain's chair, and you're on your way. But we're warning you… once you sit down, you won't want to leave.
Our rocket ship is outfitted with realistic windows into the cosmos, buttons, levers, a real F-16 fighter jet joystick and more, all so you can journey into galaxies unknown. Added bonus: U.S.S. Muse talks you through interesting facts about space, to ensure you never get lost on your voyage.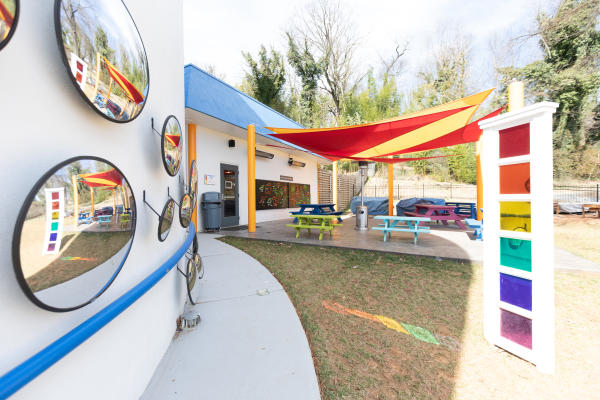 3. Explore Outdoor Space PLAYce 
Step onto a new planet. One of Muse Knoxville's newest exhibit spaces, Outdoor Space PLAYce combines the adventure of space voyages with familiar concepts of outside play.
Learn more about the stars above us by playing with the Constellation Wall. After connecting the dots to form the Big Dipper, you can sift through lunar material to search for special stones in our Moon Rock Dig. Then, leap across chasms, or just take a quick break in the sun while exploring our Crater Labyrinth. The opportunities are endless in Outdoor Space PLAYce.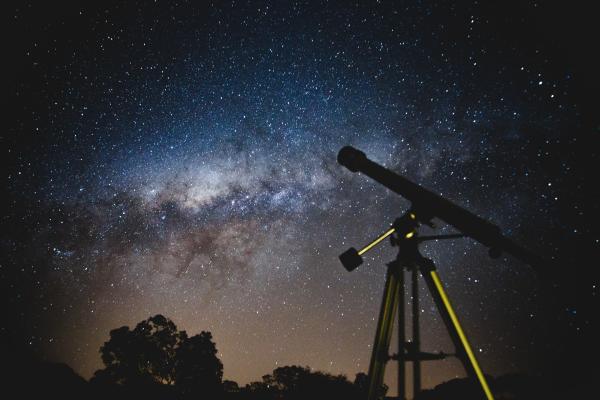 4. Go Stargazing
Can't make it to a Knox Skies show at Muse? That's okay, you can explore the night sky yourself! Our favorite spots to view stars around the Knoxville area are Pickett CCC Memorial State Park, Big South Fork, Big Ridge and Norris Dam. Pickett in particular has such a great view of the stars that the International Dark-Sky Association certified it as an IDA International Dark Sky Park. Whether you're in a dedicated nature reserve or in your backyard, there's always something new to see up there.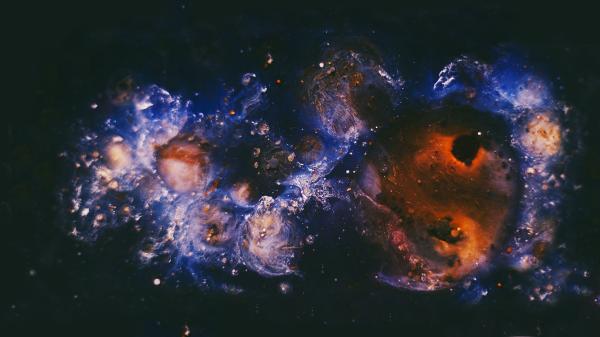 5. Create Constellations 
Hold the stars in your hand with a constellation viewer tube. Using recycled materials and this video guide, you'll be able to create your own night sky inside. You'll need a toilet paper tube, pushpin, rubber band, paper, constellation design, flashlight, and that's it!
This is the perfect way to study and talk about constellations up close. It's also great for littles with early bedtimes.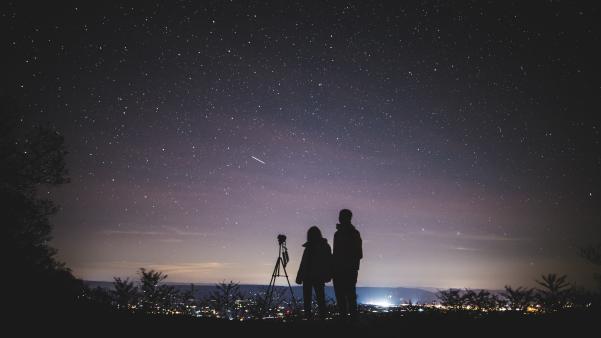 6. Telescope Observations "On the Roof"
Become an astronomer… or just listen to one! Director of the UTK Physics and Astronomy Department, Paul Lewis, hosts observations on the first and third Friday of each month. Located on the roof of the Alvin H. Nielsen Physics and Astronomy Building, families will learn more about stars and planets from the best and brightest people.
These observations are weather permitting and by appointment only. Groups are capped at 8 people per session, so reserve your spot early!
Information on parking, how to make reservations, and more is available on their website.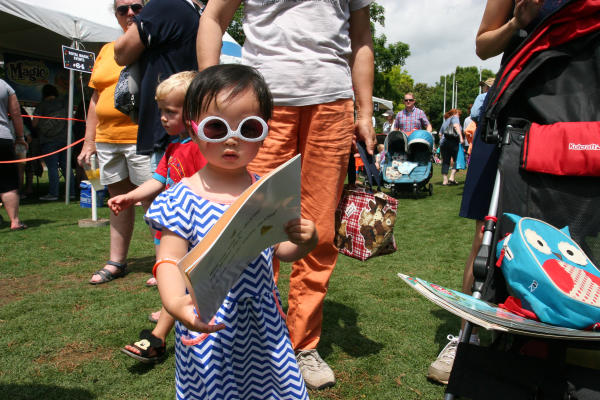 7. Read (or listen to) a story about space
Entice your imagination with a book. Muse Knoxville has tons of space-related books that you can enjoy during your visit to the museum.
Rather kick back and just listen? There's even a version that you can watch at home, with a reading of "A Trip Into Space" and a demo on how to build your own jetpack. Sounds like a blast, right?
If you're interested in a more unique experience, you can listen to your favorite stories as told by astronauts on the International Space Station.