Knoxville loves dogs and our visitors are no exception!  Enjoy this post written by our friends from The Remarkable Golden:
We recently made a stop in Knoxville on our cross-country tour with our golden retriever, Judge. Knoxville wasn't originally on our itinerary until we met some locals at a bar in Nashville who convinced us Knoxville was worth a visit. And it most certainly was! 
After some research, we discovered that Knoxville seemed to be very pet-friendly. Whenever a city we visit claims to be "dog-friendly," we tend to be a little skeptical because our hometown touts itself as a dog-friendly destination but you would be hard-pressed to find even an outdoor patio that allows pets. Not the case in Knoxville! Judge was welcomed at so many local businesses.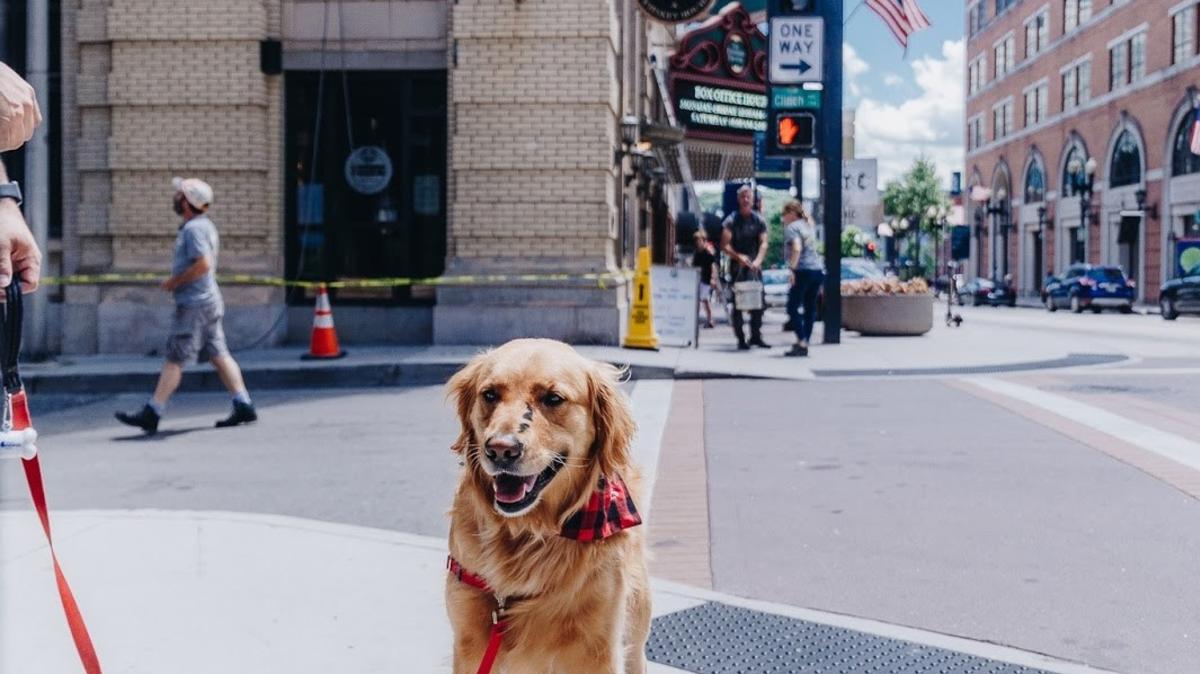 Exploring Downtown and Market Square 
We always find that exploring a new city by foot is much better than driving everywhere (plus, we are currently driving around the country in a 31 foot RV, so city travel is quite cumbersome). So we set out to see what the downtown area had to offer. Many of the local business had water bowls out for Judge, which was a nice touch. 
The Mast General Store downtown is a must stop. A true adventurers outpost. They have a great pet section and Judge was allowed inside to shop with us. They also have a huge selection of candies and chocolates! Really, you can find anything you are looking for at this downtown gem.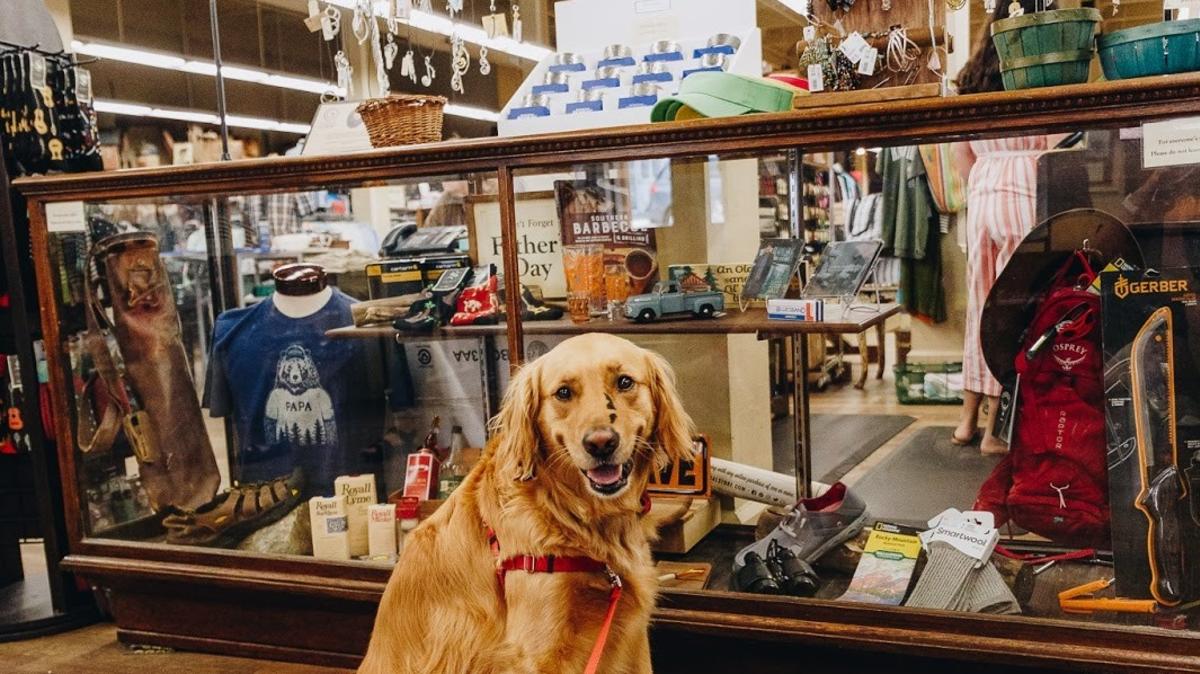 We stumbled upon Blackhorse Brewing and since they had a nice outdoor patio, decided to stop and grab a beer. A quick stop for us, but the beers were great. Judge enjoyed the love he got from all the friendly passerby!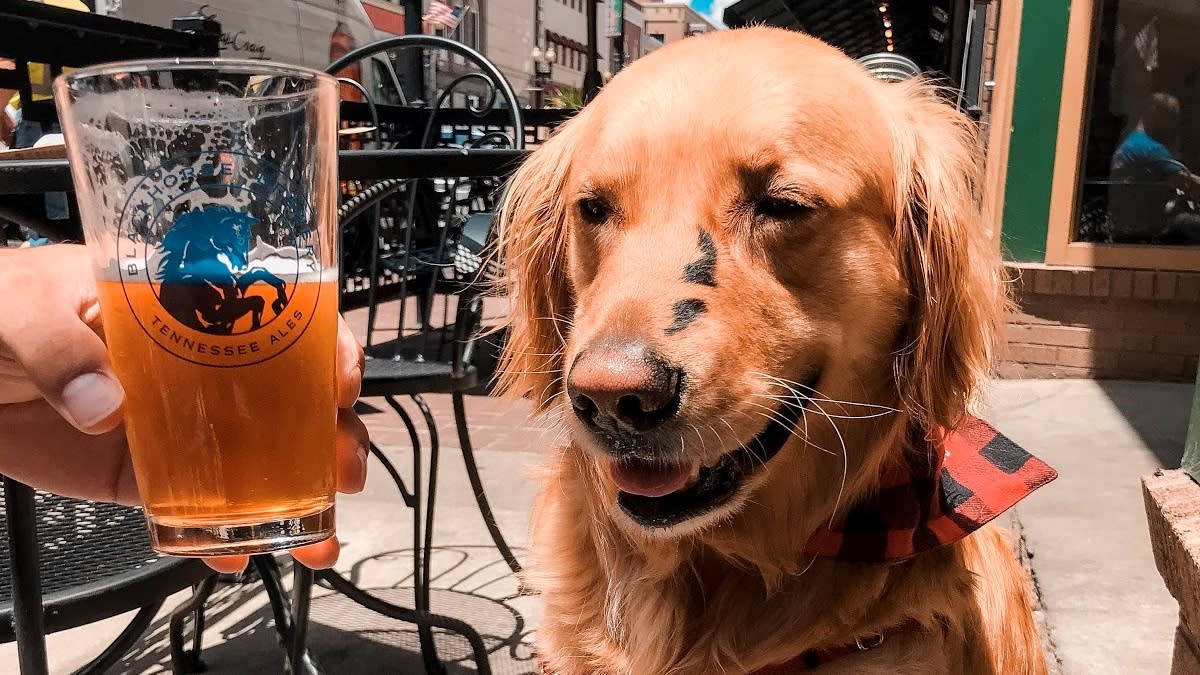 Our next stop was Knoxville Chocolate Co. in Market Square. While pups aren't allowed inside, this place is worth a stop. The chocolates are incredible. Some of the best I've ever had! Do yourself a favor and grab a box to enjoy while you walk around Market Square with your pup. 
If you are looking for a bite to eat while in the Market Square area, there are lots of pet-friendly options. Tupelo Honey, Stock and Barrel, and the Tomato Head all had patio dining. We wish we could have tried all of them, but we were in the mood for some Asian fusion so we decided to give Kaizen a try. If you are a fan of steamed-buns, this is your place! The food was great and they have a nice covered pet-friendly patio. The pork belly fried rice was definitely the stand-out dish for us. 
For dessert, you can't miss Cruze Farm! Hands down some of the best ice cream I have ever had. The inside isn't dog-friendly, but we grabbed our chocolate dipped cone and continued our downtown walk to burn off all the calories we consumed eating and drinking our way through Knoxville downtown! 
While Judge got all his exercise walking around downtown, there are lots of dog-parks nearby, including one right in downtown. Pet Safe, a popular dog brand with its headquarters in Knoxville, has funded many spacious dog parks within the city. You can find a list of Knoxville dog parks here. 
Dog-Friendly Breweries
We tend to frequent breweries when we explore a new city, of course for the beer, but because many of them tend to be dog-friendly. That is certainly the case in Knoxville. We loved Elkmont Exchange. We had the Copra Cabana Milk Stout, Legion of Haze IPA, Tomato Burrata Salad with Flank Steak and Fish and Chips. Great food and even better beer. They have a nice big pup-friendly patio and lots of parking.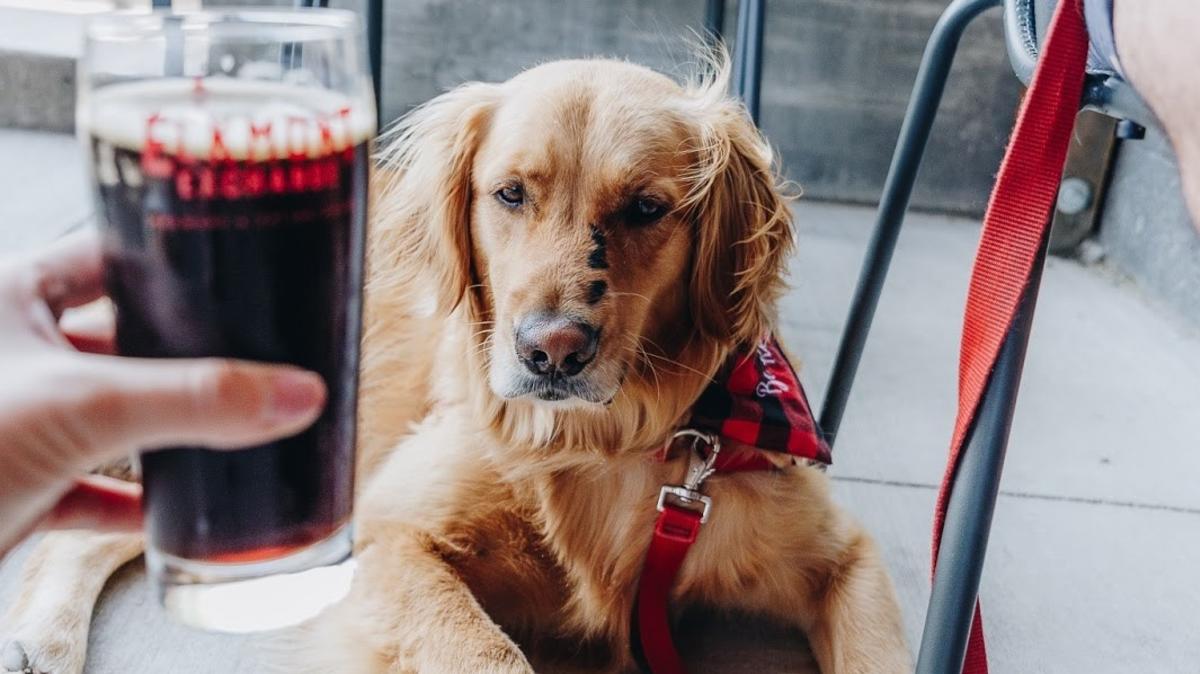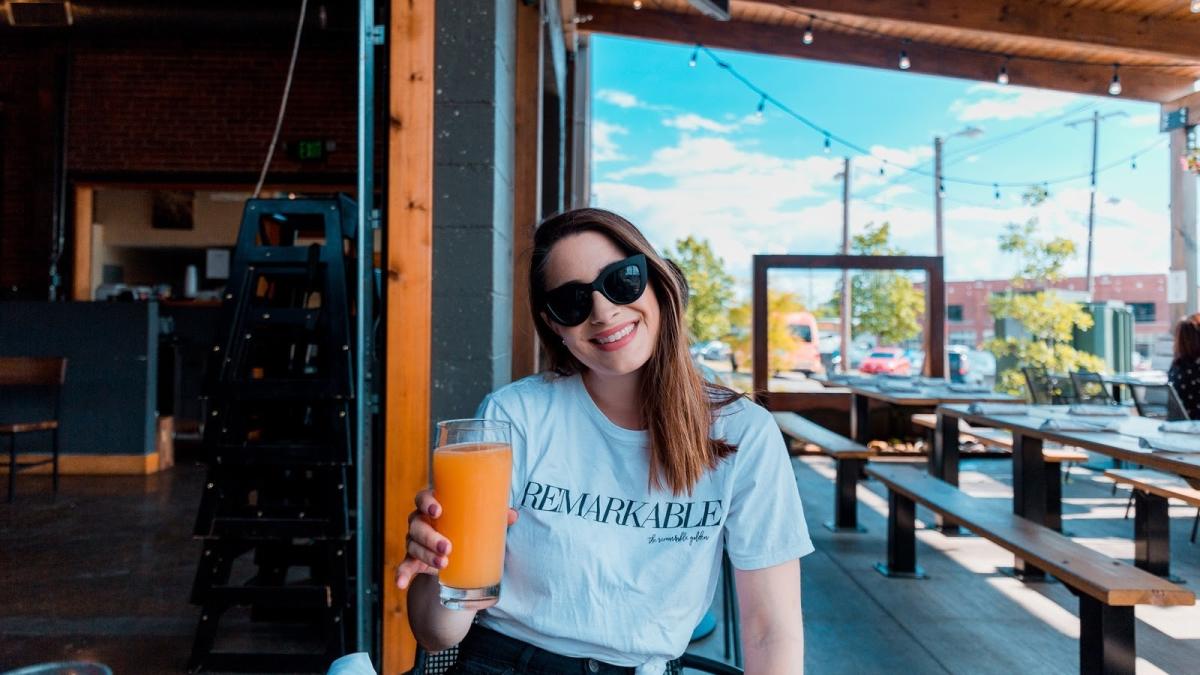 Our favorite outdoor space was Shulz Brau Brewing. They have a beautiful beer garden with live music, great German-style beer, and delicious bar food. Do yourself a favor and order a pizza while you are there. We came from dinner and just couldn't resist trying the pizza. You won't be disappointed!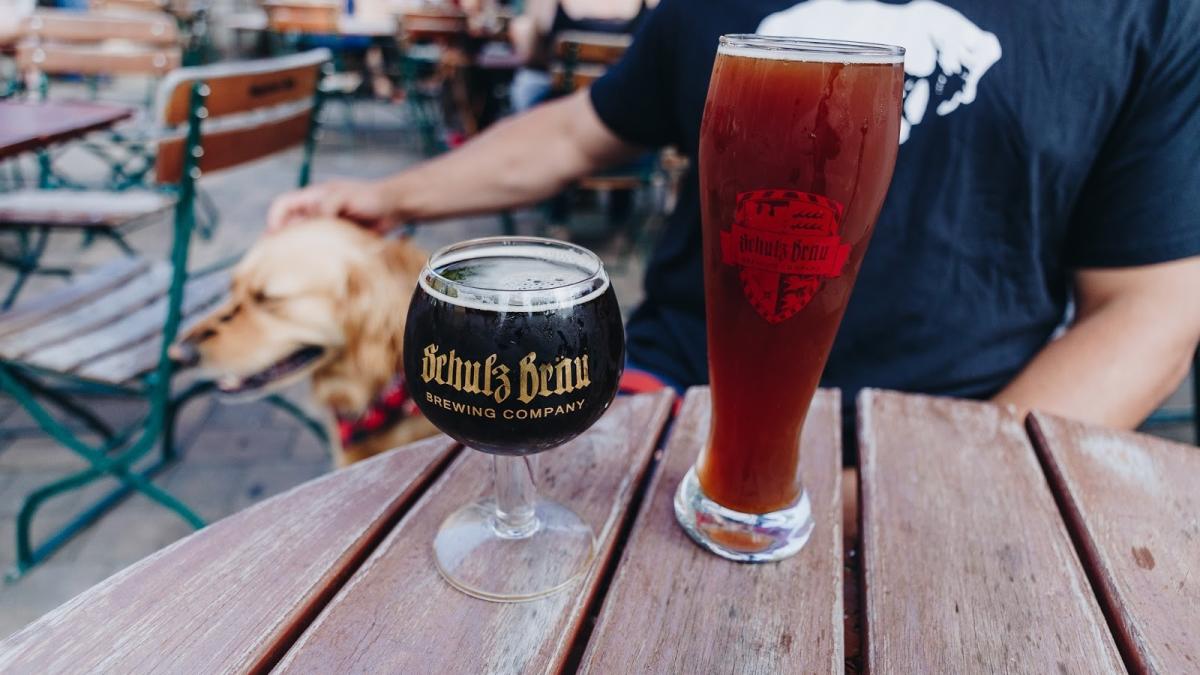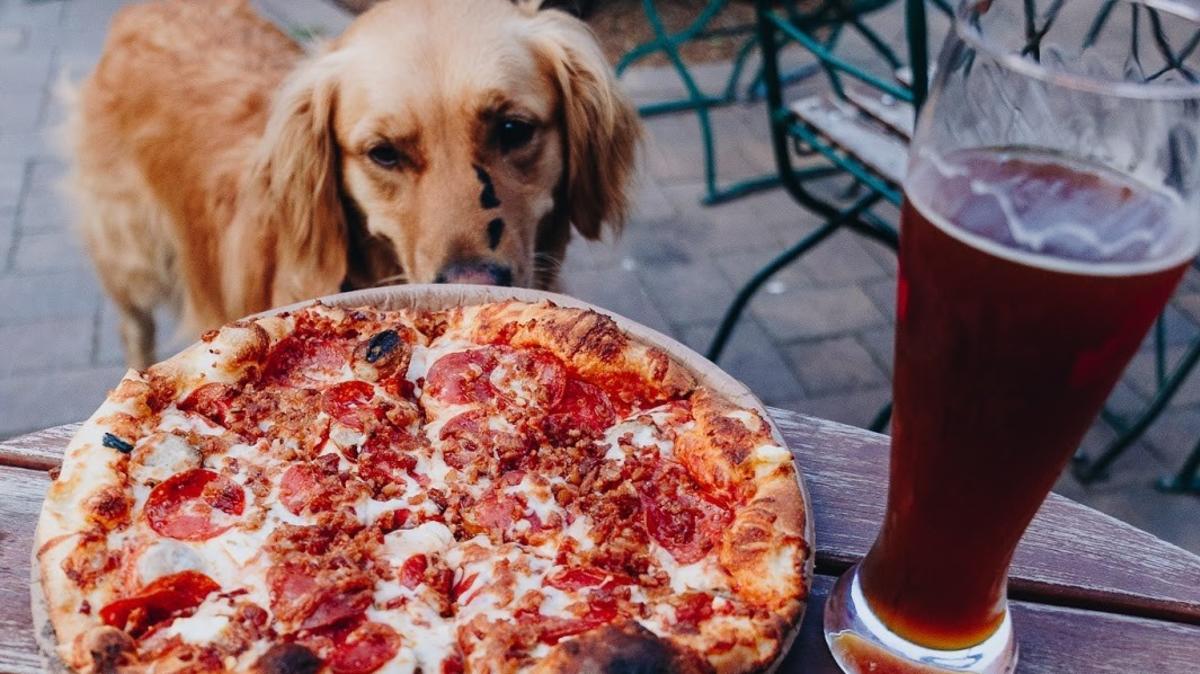 If you want a truly unique experience, hit up Pretentious Beer and Glass Co. We've been told it's the only place in the world you can drink craft beers out of glass hand-blown on site. I had one of my absolute favorite beers of the trip here - their Super Chic milkshake IPA, and we loved going next door to watch the glass-blowers at work. Even if you aren't a beer drinker, this place is worth the stop for the hand-blown glass. You can find glassware, vases, ornaments, paperweights, flowers - all handcrafted on site.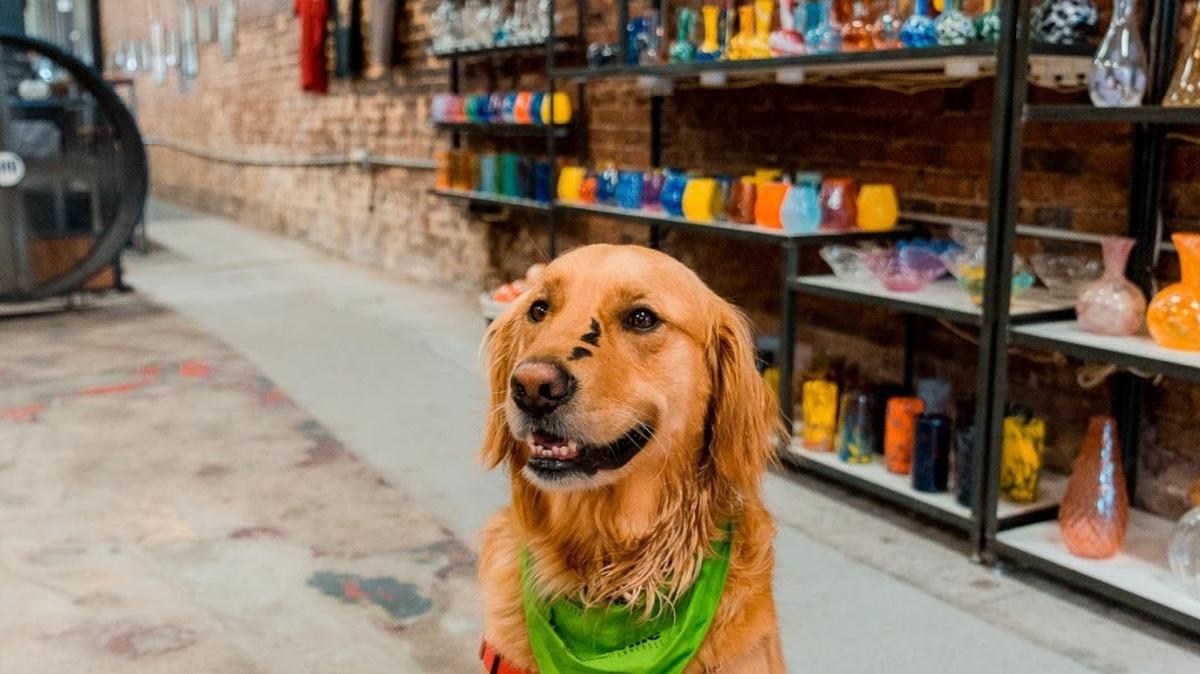 Our favorite brewery experience was at Last Days of Autumn Brewing. We discovered them as part of the Bike Boat Brew & Bark event (see more info on the event below) and were treated to a guided bike tour of Knoxville by the head brewer of Last Days of Autumn, Daniel Delf. We enjoyed some much needed recovery fuel after our bike tour. Last Days of Autumn has a great outdoor patio, creative craft beer, and the best pulled pork and pimento cheese sandwich in Knoxville. The Juicy J IPA and Mexican Stout were our favorites, and we loved getting to chat with the head brewer Daniel about the craft brewing process and his creative license with the beer recipes.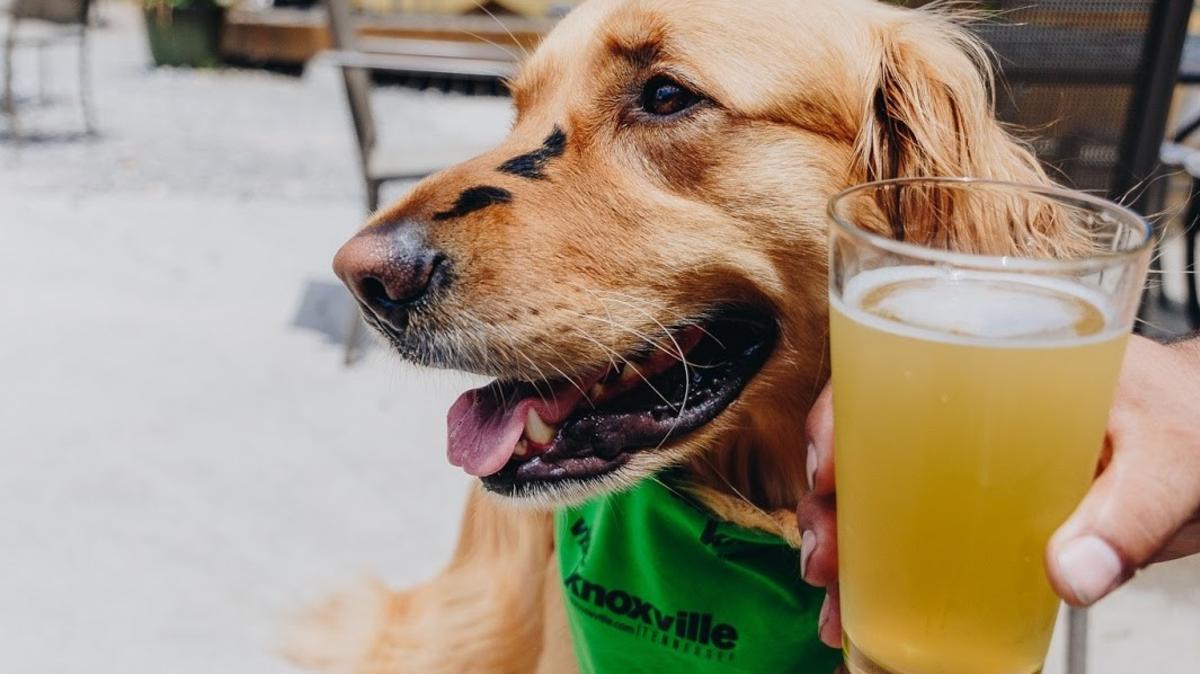 For a more extensive list of Knoxville's many breweries, check out this resource. And though it's just outside of Knoxville, we've heard the drive to Clinch River Brewing is worth it. This brewery has an all female brewing team and we actually met two of the brewers during our bike tour. This is definitely on our list for our next visit!  
Bike Boat Brew & Bark Event 
We were so lucky to be in Knoxville the weekend of the Bike Boat Brew & Bark event. I mean, the name says it all - this had everything we could have wanted and more to explore Knoxville. The main event is the Powerboat Nationals, but Judge's favorite part was the Smoky Mountain Dock Dogs dog jump competition. We got to watch as these very well-trained dogs showcased their dock jump skills. Also at Volunteer Landing were riverwalk tours with a local historian, a pet photo contest, food and drinks, and doggie pools. We loved the guided brewery slow rides - a short and easy ride we were able to bring Judge along for. Don't miss this fun event if you are in Knoxville next June!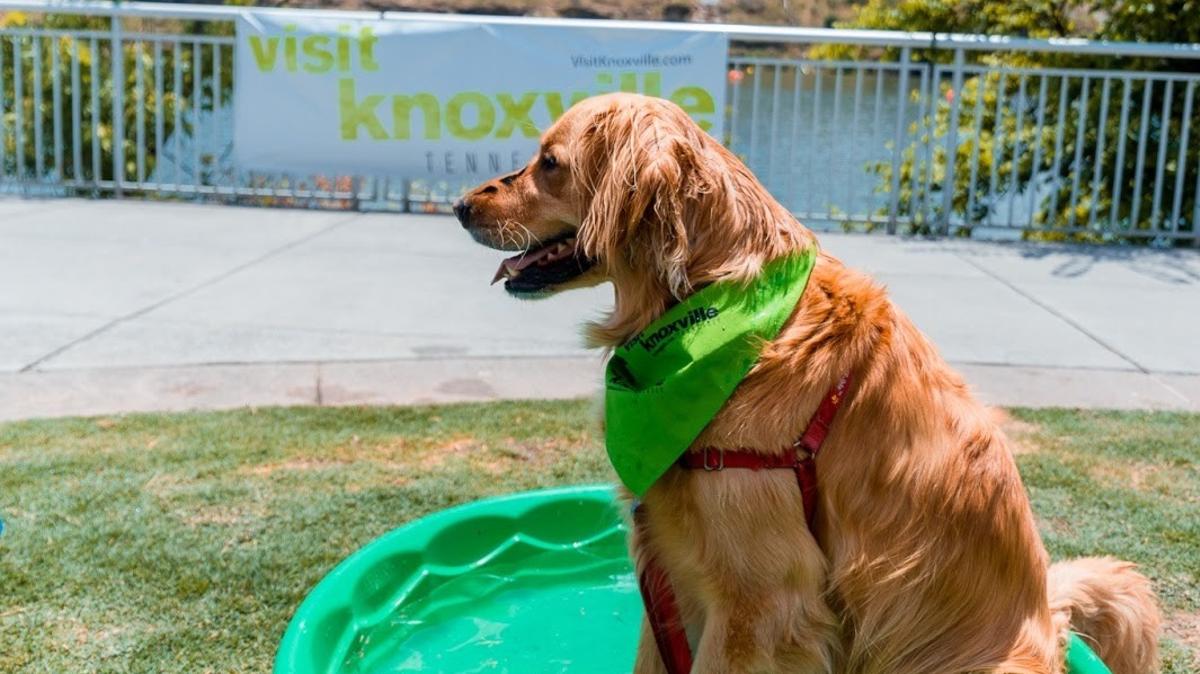 Dog-Friendly Hotels 
While we are currently traveling the country in our RV, we like to treat ourselves to some much needed R&R at pet-friendly hotels along the way. We were so grateful to be able to stay at the Residence Inn by Marriott in Downtown Knoxville. It was in the perfect location, our room was really spacious, they had a continental breakfast included and a nice fitness center. And Judge thought the bed was quite comfortable! 
We enjoyed a nice walk from Residence Inn across the river to Honeybee Coffee and enjoyed their dog-friendly patio and refreshing and very strong cold brew coffee.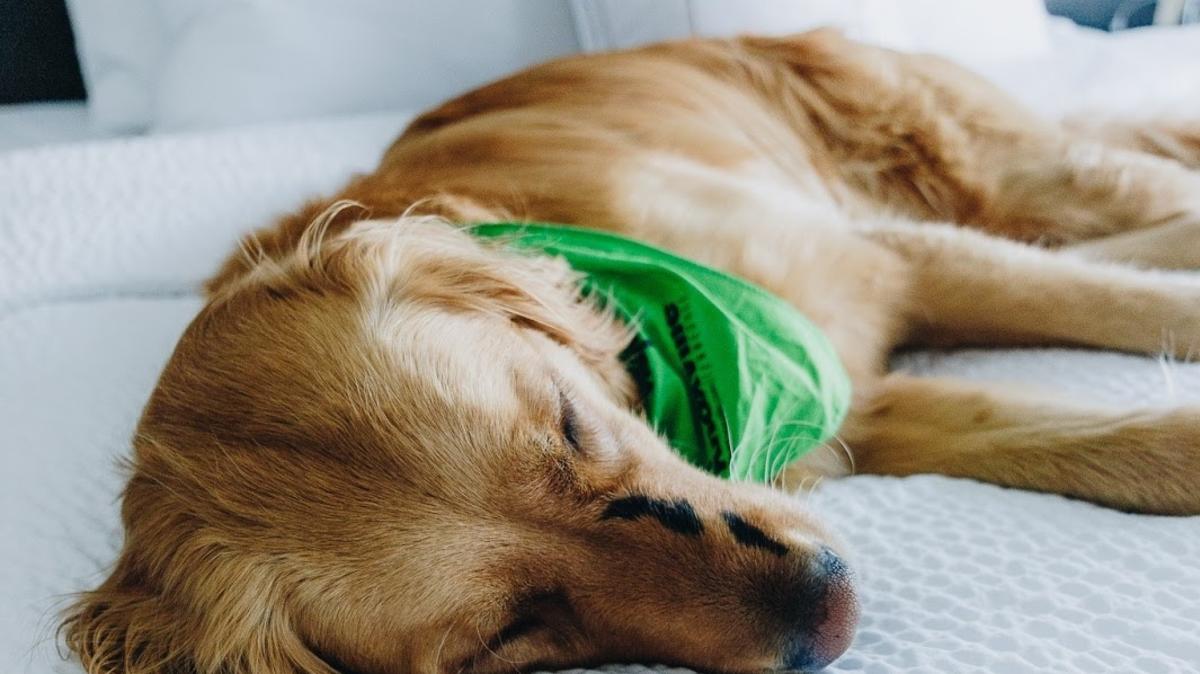 You can find a list of more dog-friendly hotels in Knoxville here. 
While traveling with a pet can always be a challenge, Knoxville made it so easy for us to bring Judge on our adventures and explore the city together. We mainly stayed in the downtown area, though there are so many outdoor activities to enjoy with your furry friend. Knoxville was one of our favorite cities so far, and we were so happy Judge got to take part in all the fun.