Knoxville is very proud of its seven Historic House Museums, and they all have many opportunities to learn about life in this region from various eras.  The holiday season is especially festive with open houses and other events.  Let's get to it to see what each of these homes have to offer during the yuletide season!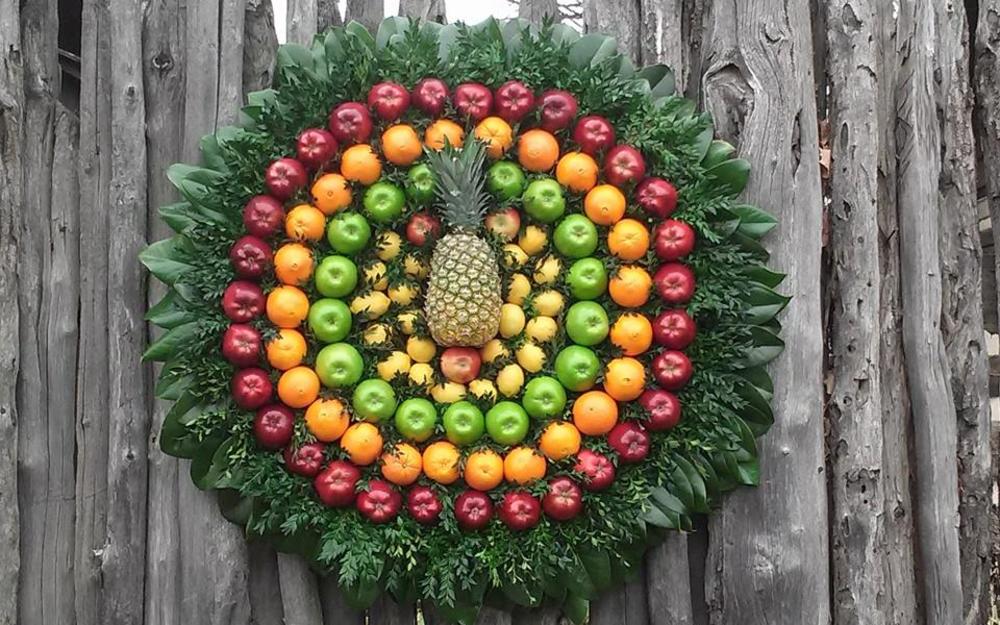 Open House - Experience the sight, sound, and smells of an old-fashioned Christmas in the 1800s. Enjoy some holiday treats with decorations from the frontier era with fruit and greenery. Self-guided tours. Free admission/donations accepted.  December 2 10AM – 3PM
*December – March hours:
Monday to Friday  (Closed Saturday & Sunday December thru March)
10AM-4PM
Last admission at 3PM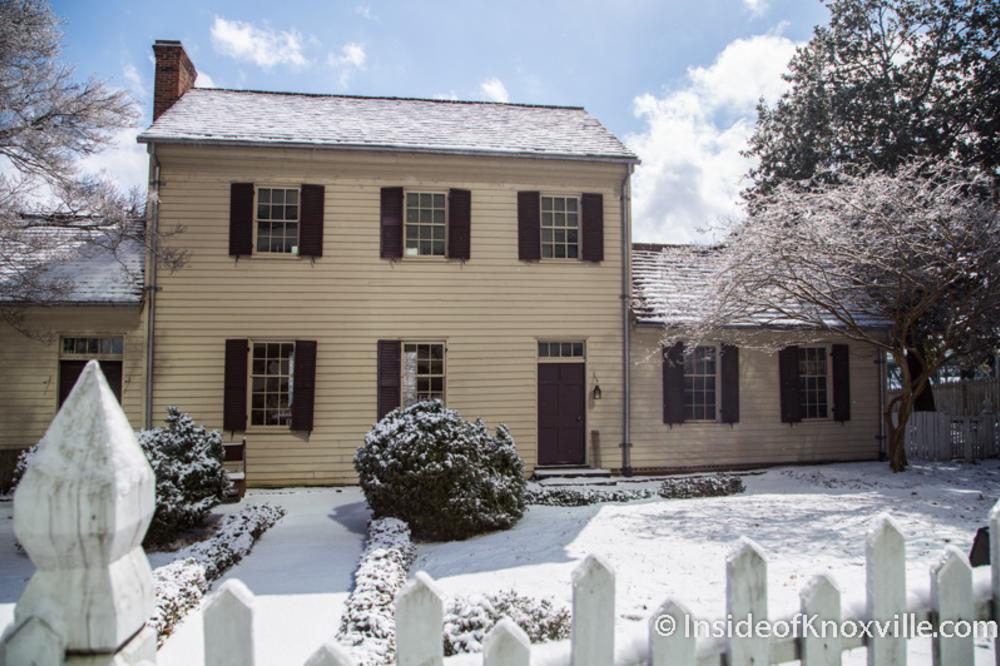 Step back in time and experience the magic of Christmas at Blount Mansion during A Home for the Holidays - our candlelit Christmas experience.
On these special evenings, the historic house will be adorned with hundreds of twinkling candles and festive decorations provided by the members of the Knoxville Garden Club. Our docents will lead you through the beautifully decorated rooms, sharing stories about the house's history and the many holiday traditions it exhibited over the centuries. You'll learn about the family who lived in the house, the customs they celebrated, and the decorations they used to create a warm and inviting Christmas atmosphere. 
A Home for the Holidays is a truly magical experience for guests of all ages. They're a perfect way to celebrate the holiday season with family and friends and to learn more about the history and traditions of Christmas.
Tours will be conducted on Saturday, December 2nd and 9th at 5:00pm, 5:30pm, 6:00pm, 6:30pm, 7:00pm, and 7:30pm. Tours will last approximately 30 minutes.
Blount Mansion will be closed to the general public but accepting tours by reservation only from 12/23 - 1/3. 
*January-February hours: 
Wed-Sat 10am-4pm and Sun 12pm-4pm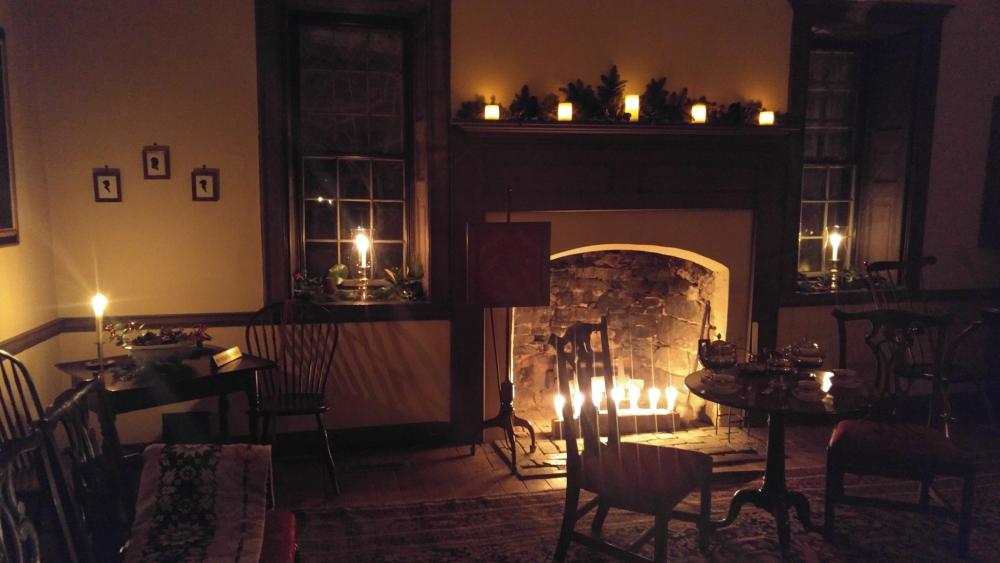 Christmas Marketplace
Saturday, November 11th, 2023
10:00-4:00
Join us for a unique shopping experience as artisans and vintage curators from near and far gather on the grounds of the Historic Ramsey House to offer their creations for your holiday needs. From quilting to painting to handcrafted jewelry and more, you are certain to find the perfect gift or home decor item to make your Holiday gatherings even more special. This FREE event is great for the entire family. We will also offer onsite food, entertainment, great shopping and more!
Tours of our beautiful 1797 home are $10 per person during this event!
Follow our Facebook Event Page for more info, and for sneak peeks at what you can expect! 
Christmas Candlelight Tours
Friday, December 1st, 2023 – Saturday, December 2nd, 2023
6:00pm - 8:00pm
Join us on December 1st and 2nd from 6:00pm - 8:00pm for a special holiday tradition! At this annual event, enjoy a tour of Historic Ramsey House, decorated with fresh greenery and candles. Take a step back in history and learn all about Christmas traditions of the early 1800's. Before and after your tour, relax around a warm bonfire, swapping stories, munching on s'mores and sipping on hot drinks. Make sure you stop by our blacksmith forge to watch a demonstration, and learn about this time honored tradition!
Tickets are $15 per person (kids 5-12 are $13 5 and under are free). Historic Ramsey House members receive $2 off per ticket! Timed reservations are to help with the flow of people through the house. Tours through the house are approximately 45 minutes in length.
Reserve your Tickets here!
*Closed for January and February, except by prior reservation. Call 865.546.0745. Also closed the week of Thanksgiving, but open the week of and after Christmas.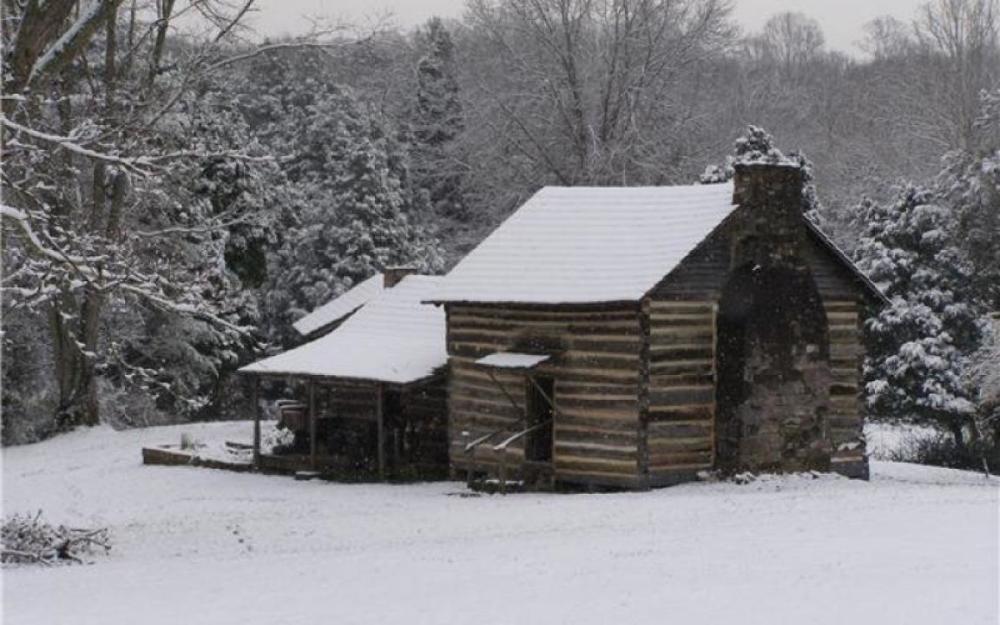 Marble Springs State Historic Site is excited to welcome the community to "John Sevier's Yuletide Tavern," a special event that offers a glimpse into 18th-century Christmas traditions.
Crafting Traditional Decorations: On Saturday, December 9th, from 11:00 am to 4:00 pm, visitors can enjoy the art of crafting traditional Christmas and winter decorations. Participants have the opportunity to create ornaments, garlands, and other handmade decorations, either to decorate the tavern or take home.
Warm Beverages and More: To keep guests warm during the event, hot cocoa, tea, and other refreshments will be available. These comforting beverages complement the crafting activities, adding to the holiday ambiance.
Meet John Sevier: A unique aspect of this event is the presence of John Sevier, the first Governor of Tennessee. He will be available to meet with attendees, share stories of the season, and spread some holiday cheer. This provides a chance to connect with history in a special way.
Living History Experience: The event will also feature skilled living history interpreters who will transport visitors to the 18th century. They will engage with guests through captivating tales and insights into the customs and traditions of the era.
"John Sevier's Yuletide Tavern" offers an opportunity to experience the sights, sounds, and scents of an authentic 18th-century Christmas celebration. Families, friends, and history enthusiasts are encouraged to participate in this unique day of crafting, conversation, and commemoration.
*January-February hours
Saturday – 10AM – 5PM / Sunday – 12PM – 5PM
Weekdays by appointment only, call 865.573.5508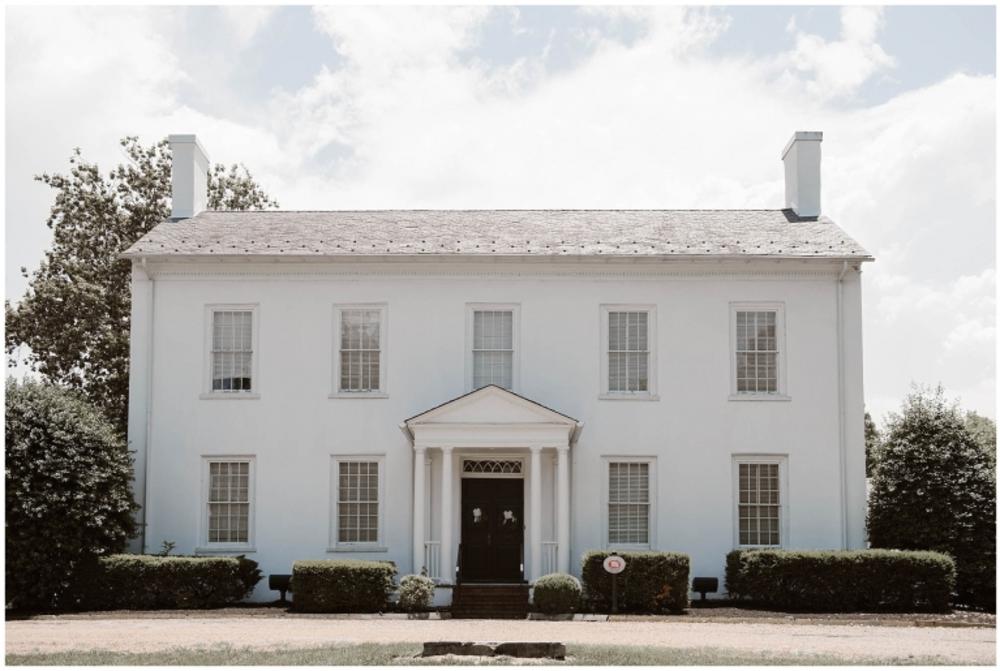 No Christmas events
Winter hours TBD, call 865-335-7332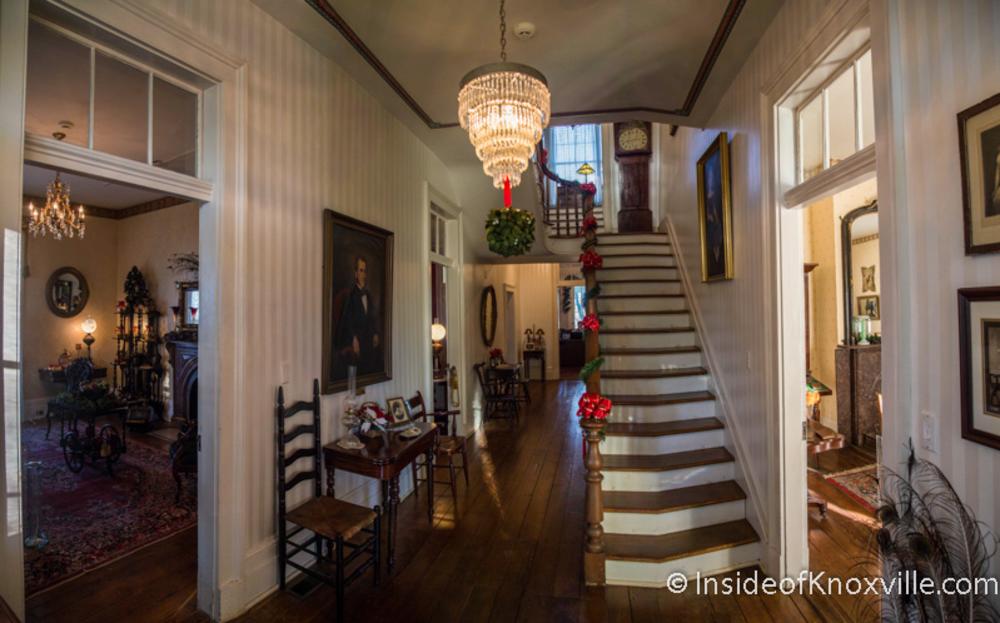 Celebrate the holiday season with Mabry-Hazen House! The historic house museum will offer its popular Christmas tours on December 9 and 10, 2023.
Join us for historic Christmas cheer! On Saturday, December 9 and Sunday, December 10 from 5pm to 8pm, tours will be offered every thirty minutes. See the historic house all lit by candlelight and decorated in a festive mix of historic and modern styles by our docents! Learn about the advent of Victorian Christmas in all its glory, join in classic Victorian parlor games, shop local vendors for gifts for family and friends, and celebrate the season with us. Tours can accommodate up to 15 people and will last about 45 minutes. Tickets are $10 for adults, $5 for children (ages 6 - 17), and FREE for members and children 5 & under. Tickets can be reserved at www.mabryhazen.com/christmas.
Mabry-Hazen House's holiday exhibit titled "Holiday Greetings: A Century of Christmas Cards" will return! Nearly 100 years of holiday cards addressed to the Hazen family will be on display for visitors to learn about this sentimental holiday tradition. Reproductions of Christmas cards from the collection will be available for sale.
January/February tours by appointment only, call 865.522.8661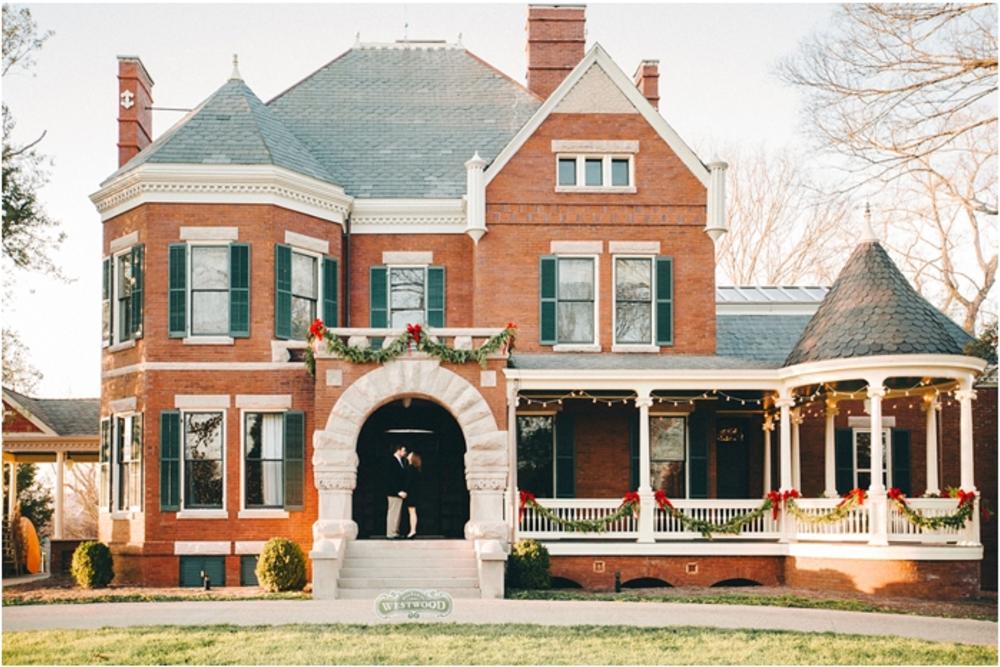 Historic Westwood Holiday Candlelight Tours –  Take a guided tour through the 1890 home, studio, and gallery of nationally acclaimed artist Adelia Armstrong Lutz. You'll enjoy cookies and seasonal hot beverages as you take in the ornate architectural and design details of Historic Westwood, on of Knoxville's most impressive Queen Anne style homes.
December 2 and 3 Tours will begin at the top of each hour at 6PM | 7PM
Tickets: Adults: $15 | Children 12 & under: $8  
Get your tickets now before they're gone!
Winter Hours - Closed January & February, reopening in March.