The Comet is Coming by Fabrice Bourgelle courtesy Big Ears
Why do people come to Knoxville from 48 states and nearly two dozen countries – traveling hundreds, even thousands of miles – filling our downtown hotels, restaurants, shops, bars, sidewalks and venues for four days or more – to attend the Big Ears Festival each year – with the attendance steadily growing year after year?
How is it that the Big Ears Festival so quickly established itself as one of the most prestigious, internationally acclaimed, and eagerly anticipated cultural events in the world?  What is it about Big Ears that has attracted the glowing reviews and annual dispatches from the festival that appear in the New York Times, the Wall Street Journal, Rolling Stone, the New Yorker, the Oxford American, NPR, the Wire, London's Guardian, and numerous online blogs and tastemaker platforms?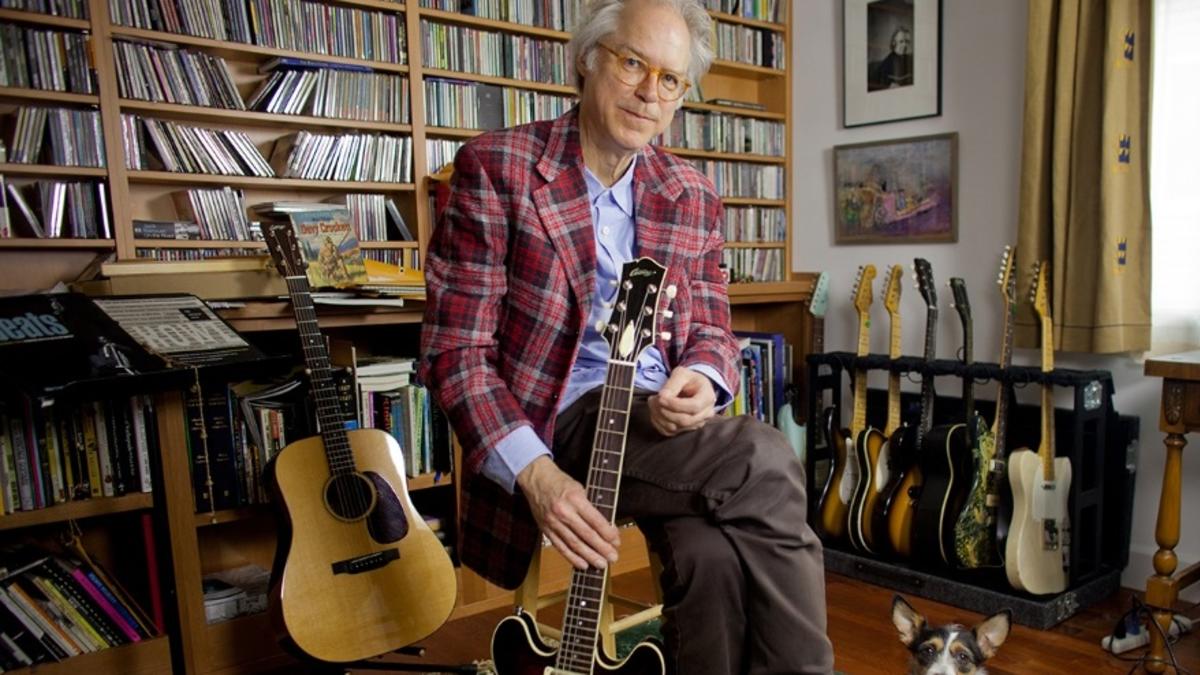 Bill Frisell, courtesy Big Ears
Obviously, the world-class programming is essential.  This gathering of many of the world's greatest artists – rock, jazz, bluegrass, classical, folk, electronic and beyond – stands apart as a unique and uncommon experience.  The opportunity to experience the instrumental wizardry of bluegrass stars like Bela Fleck, Chris Thile & the Punch Brothers, and Uncle Earl along with Kim Kashkashian's dazzling viola interpretations of Bach and Brahms;  the remarkable virtuosity of legendary jazz drummer Jack Dejohnette, with saxophonist Ravi Coltrane; a rare performance by 90's rock icons Spiritualized as well as British rock/folk guitar maven and songwriter extraordinaire Richard Thompson's moving collaboration with the Knoxville Symphony strings...well, there really is nothing quite like it anywhere else.
Over four days, audiences have the opportunity to experience nearly 150 concerts – along with talks and discussions, children's programs, workshops, exhibitions, installations and interactive experiences -  in over a dozen venues throughout downtown Knoxville – at the Tennessee and Bijou Theaters, at St. John's Cathedral and Church Street United Methodist Church, two rooms at the Knoxville Museum of Art, the Square Room, the Mill & Mine, the Knoxville Visitor's Center, the Emporium, and the Standard as well as Boyd's Jig and Reel, Barley's, the Pilot Light, and UT's Downtown Gallery.  
During the Big Ears weekend, spending time in downtown Knoxville can be an exciting, dynamic…even transformative experience.  For me, there's nothing quite like it.  It's so much fun meeting people from all over the world and experiencing the city through their eyes and ears.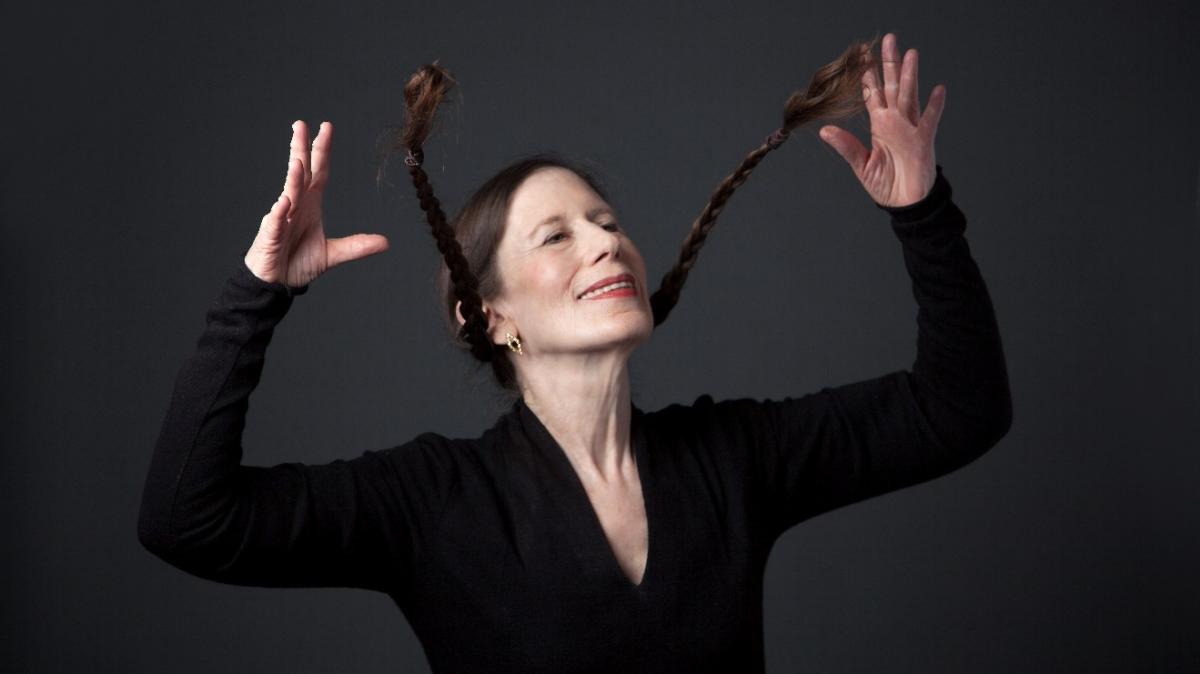 Which brings me back to that opening question:  Why Knoxville?
When Big Ears was first launched back in 2009, this question was often asked.  Why was this amazing event happening in Knoxville, Tennessee…instead of in New York City or London or Berlin or Chicago or San Francisco or in some major cultural center where it would be an obvious fit?  Sometimes the question was asked based on assumed stereotypes of what our city and state were like, rather than any actual experience of having visited. Fortunately, the festival's programming offered enough of a lure that many chose to take the leap – and came to Knoxville to check out the festival and see what was up.
The truth is: Knoxville is an essential component of the Big Ears experience.  Put another way, it's a headliner of the Big Ears Festival weekend – each and every year…and more and more so as our city undergoes its exciting and dynamic renaissance.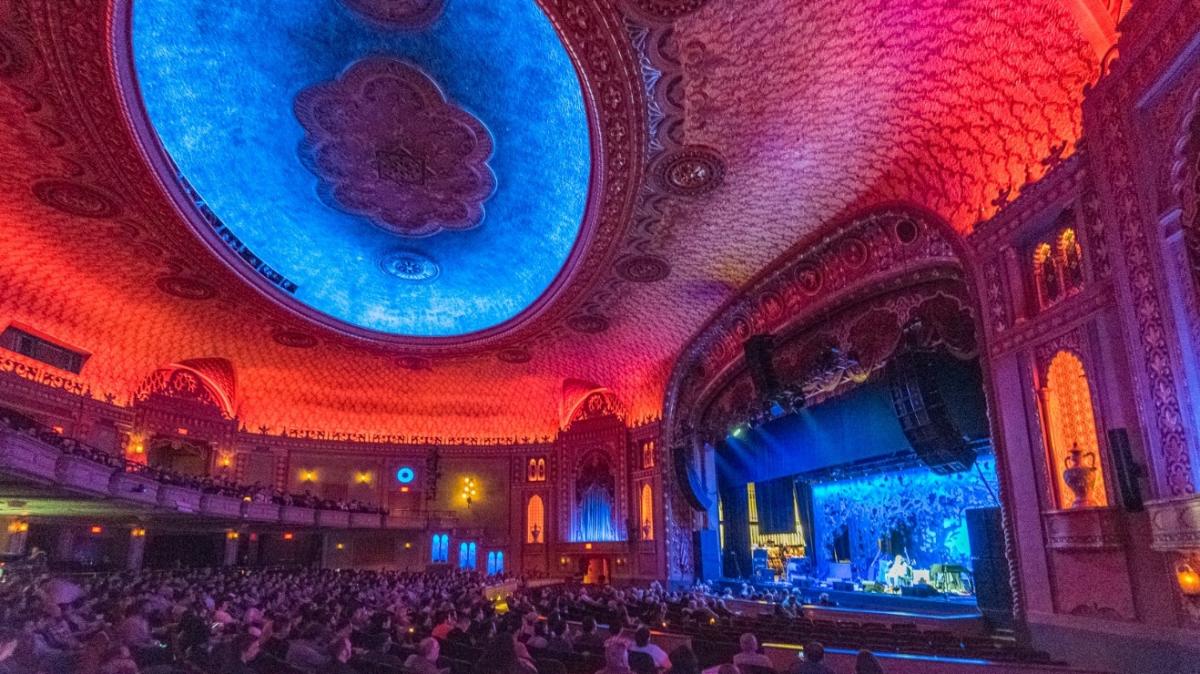 David Simchock, Tennessee Theatre, Courtesy Big Ears
First of all, there are the venues. Remarkably, Knoxville has two world-class historic theatres, the Bijou and the Tennessee, which complement one another in terms of their capacity and offer an incomparable experience for audiences and artists. They are both absolutely wonderful places to experience the performing arts.  While some cities sadly tore their historic venues down a few decades ago, Knoxville is fortunate in having saved these remarkable assets, which have proven to be vital catalysts in the modern revival of the city. 
Big Ears incorporates two of downtown's beautiful houses of worship –St John's Cathedral and Church Street United Methodist Church -  both of which also offer very rich, special concert experiences, providing the perfect settings for some of Big Ears' exquisite concert experiences (Violinist Johnny Gandelsman's astonishing solo concert of Bach's Sonatas and Partitas – at St. John's - was one of many marvels to behold at Big Ears 2018…).
In addition, the Mill & Mine offers an extraordinary "rock club" experience for certain performances, while other venues range from intimate listening experiences to excitingly packed, lively smaller performances.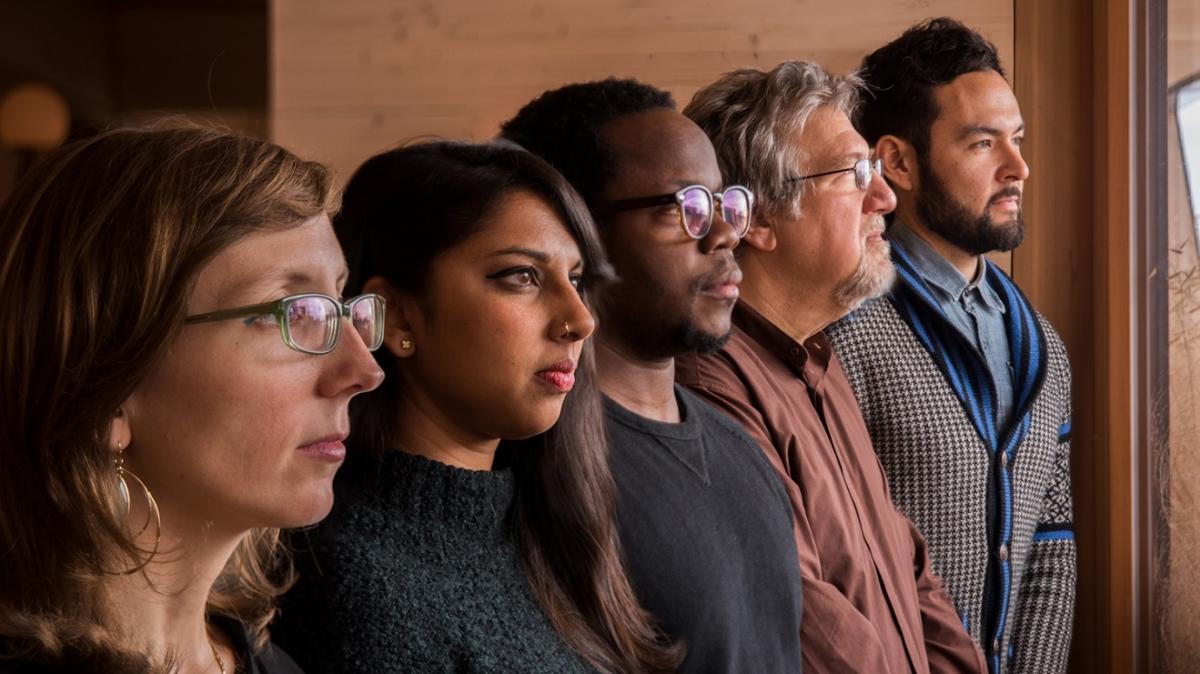 Mary Halvorson's Code Girl, Courtesy Big Ears
The variety of experiences that these venues offer – the way they support different types of music and performance and programming – is not easy to find in a city – and helps to support the dynamic, kaleidoscopic nature of the Big Ears experience.
Secondly, an important part of this chemistry is walkability!  Every one of these venues are within – at most – a 15 minute walk of each other, with many of them clustered within a two-block proximity.  The "walkability" of downtown Knoxville is another tremendous asset of the city, as it offers endless opportunities to run into friends and meet people.  It also supports the essential social component of the festival experience –the camaraderie and shared experience that is such an important part of any great festival.   This year, we are offering dedicated trolley service during the festival – a 12 hour day is a long day and we want to make it easier for people to travel from one venue to another while having the opportunity to rest up a bit – but there's no substitute for a great walk when one wants to experience the beauty and character of any city.  Knoxville can pay great dividends to those who explore it on foot.

View Down Gay Street by Bruce McCamish
Which brings me to the overall character of the city – both past and present.  For those who live here, it may be easy to take for granted that Knoxville has successfully retained so much of its historic character. That's one of the reasons why it's so enjoyable to listen to visitors share their observations and enthusiasm for the city – one sees more when one has the opportunity to see from another's eyes.  Downtown Knoxville is rich in atmosphere and there is so much to discover, ponder and appreciate.  Many visitors from outside the US – along with many of the writers – who attend Big Ears are often far more aware of Knoxville's cultural history than many of its citizens. It can be fascinating and enlightening to follow them down an alleyway pursuing a landmark from Cormac McCarthy's Suttree or pondering the Andrew Johnson hotel where Hank Williams spent his last night on earth or contemplating the Market Square where an RCA record rep first discovered Elvis Presley.  It's a thrilling adventure and leads to many unexpected discoveries.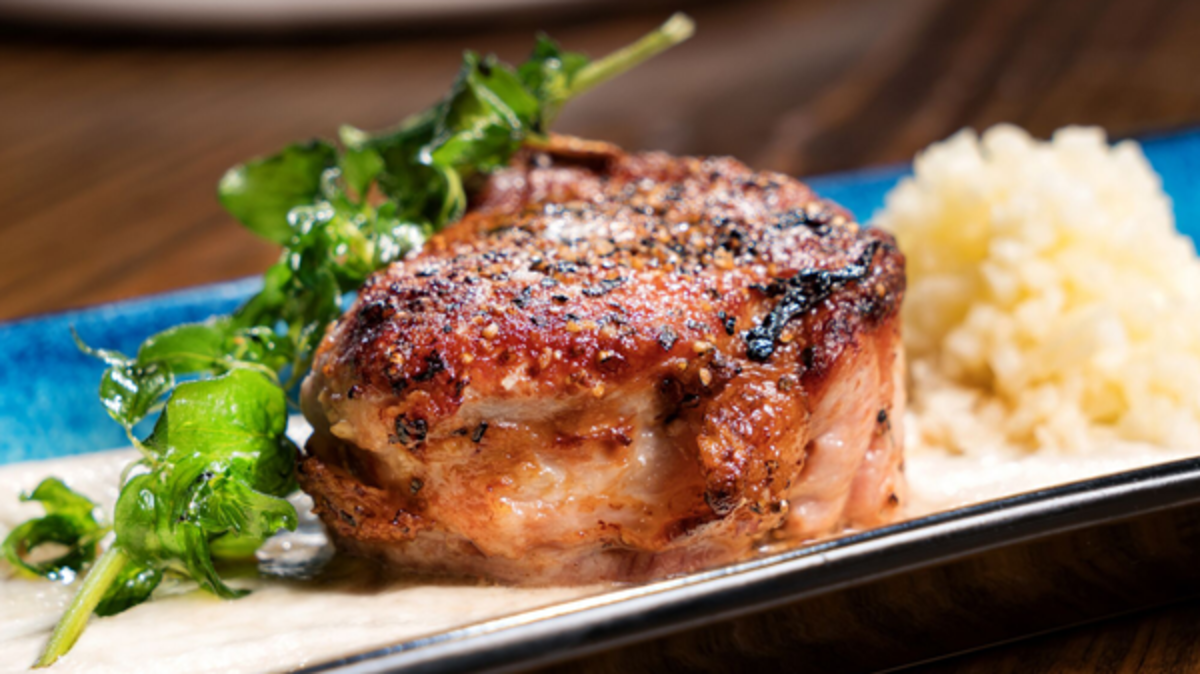 Lonesome Dove
At the same time, Knoxville's downtown is packed with activity.  The past few years have seen an exciting array of great restaurants of all kinds open – from James Beard award-winning chefs like Joseph Lenn (J. C. Holdway) and Tim Love (Lonesome Dove) to chef Matt Gallagher's delightful Emilia (and soon to open in a new location, KnoxMason), chef Jesse Newmister's Asian noodle shop, Kaizen, new Mexican/Asian street food spot, Tako Taco, and Brian Strutz's sourdough pizza staple, A'dopo.  There's a great new Greek spot, Kefi, and delicious creative American cuisine at the Rebel Kitchen in the Old City, along with traditional favorites like Tomato Head, Oliver Royale, the Bistro at the Bijou…and new Japanese and Vietnamese spots that just opened.  And, of course, Suttree's High Gravity Tavern or the Pretentious Brewing Company are both a beer lover's dream.  The new Hyatt Place hotel has a wonderful rooftop bar – and several other hotels are slated for opening in just weeks or months.
And, again, it's all within the radius of an easy 10 to 15 minute walk.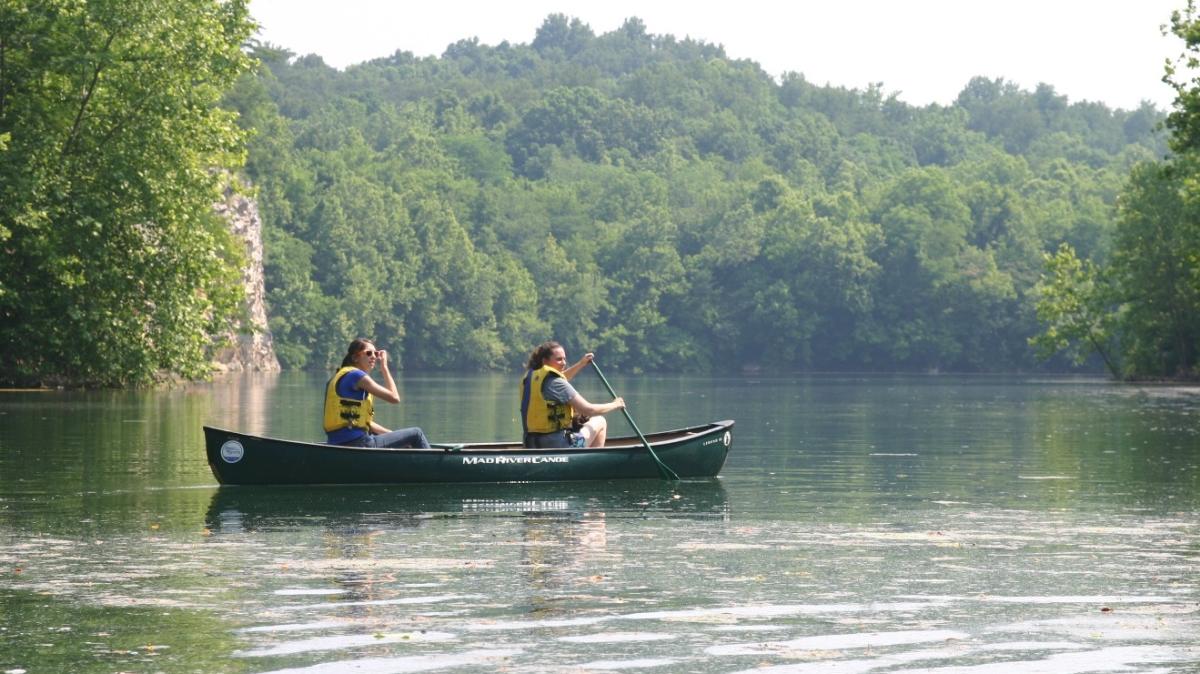 Canoeing at Ijams Nature Center
For those wanting to venture a bit outside of the downtown area, Knoxville has a vast "Urban Wilderness" of parks, nature preserves, and wildlife refuges, all connected by walking and bicycle trails.  Now, one can easily ride a bicycle from downtown and venture out to the beautiful Ijams Nature Center, located at the beginning of the Tennessee River, only 3 or 4 miles from the heart of downtown.
All of which – the extraordinary world-class venues, the walkability and historic character of the city, the fabulous restaurants, bars, and shops, and the natural beauty of East Tennessee – come together to provide the Big Ears Festival with the perfect environment to create an unforgettable festival experience.
Big Ears continues to grow and evolve and this year promises the most remarkable festival experience to date.  You can find the full schedule of concert programs; it's  packed with extraordinary performances of all kinds.  Jazz fans should note that there's really a "jazz festival within the festival" – much of it in conjunction with a celebration of the 50th year of ECM Records, the German-based label that has become one of the most renown and influential jazz and classical labels in the world.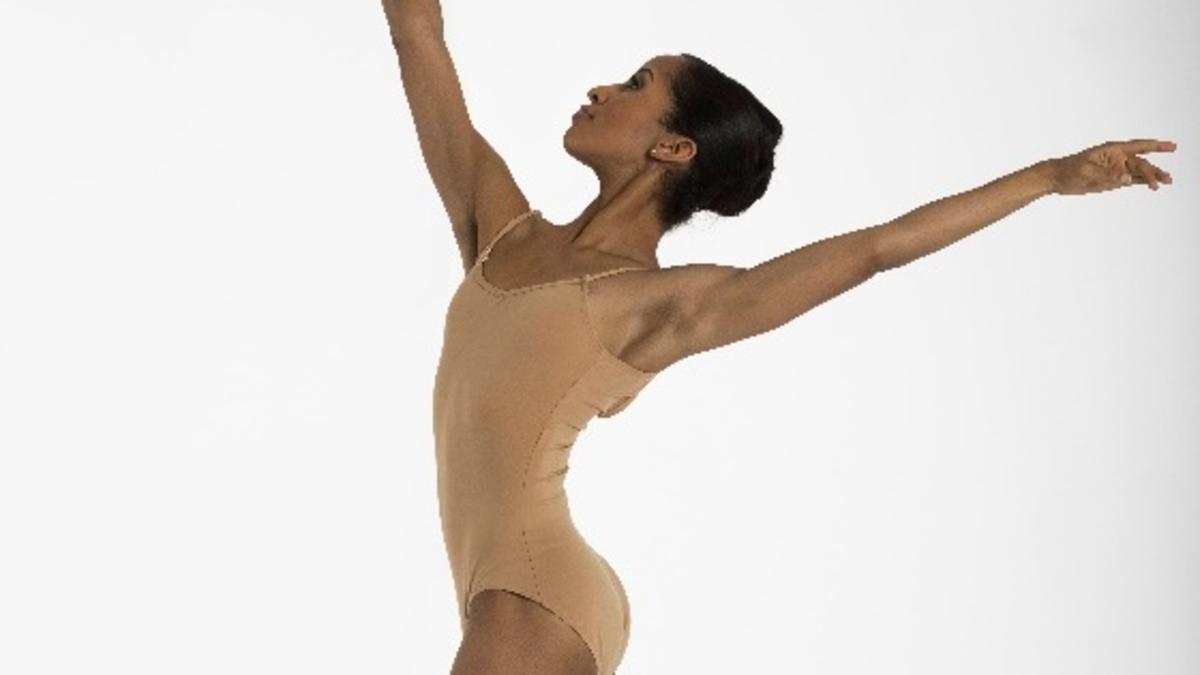 Nashville Ballet Lucy Negro Redux by Chad Driver, courtesy Big Ears
This year, Big Ears is also branching into the world of dance, with a remarkable performance – "A Nashville Miracle" as the New York Times declared after its three sold out premiere performances at the Tennessee Performances Arts Center in early February – by the Nashville Ballet.
It defies description. Beautiful, dazzling, sexy, funny, powerful, provocative... experiencing "Lucy Negro Redux" was a pure delight from beginning to end. Based on the premise that the subject of Shakespeare's "Dark Lady" sonnets was a black woman, the masterful poet Caroline Randall Williams penned a collection of verse in response, from the black lover's perspective. Enter the wonderful music of Rhiannon Giddens – performed by her live with frame drummer and pianist Francesco Turrisi.  The choreography by Paul Vasterling and the wonderful dancing, highlighted by the lead role by Kayla Harris, make for a wonderful, engaging – and very fun – evening.
There are two opportunities to experience the Ballet:
Wednesday, March 20: A special, separately ticketed performance the night before Big Ears opens – all seats are reserved and available by clicking this link.
Thursday, March 21: A performance on the opening night of Big Ears – this requires either a Big Ears weekend pass or a single day ticket for Thursday. Tickets are available by clicking this link.
Since 2016, Big Ears has been incorporated as a non-profit 501(c)3, enabling us to better engage with other arts and community organizations to achieve the promise of what Big Ears can offer for our community. Thanks to the generous support of the Aslan Foundation since 2014 - along with Ann & Steve Bailey, the Haslam Foundation, Pilot / Flying J, the Hobson Wood Foundation, Visit Knoxville, the City of Knoxville, Knox County, the Tennessee Arts Commission, the National Endowment for the Arts, South Arts along with many individual donors such as yourselves as well as corporate sponsors, Big Ears continues to reach for greater and greater heights.
You can read all about it here: bigearsfestival.org
Full weekend passes start at $225, with Single Day passes starting at $65 and are available here.