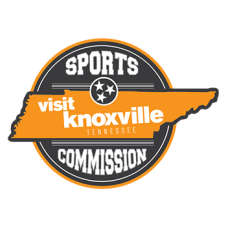 Visit Knoxville Sports Commission
Champions are Made in Knoxville
Knoxville is recognized as a premier city for hosting a variety of sporting events. A key component to Knoxville's success is the selection of venues, anchored by the Knoxville Convention Center (KCC), a premier facility that welcomes a number of events each year. Thanks to sports court flooring and systems purchased by the Visit Knoxville Sports Commission, KCC also has an impressive list of youth basketball and volleyball tournaments.
Located alongside the Tennessee River, a spectacular sporting venue in its own right, Knoxville provides athletes and fans alike with outstanding visitor experience. Many sporting venues are located within walking distance of the city's vibrant downtown as well as the University of Tennessee campus. Downtown offers a mind boggling number of restaurants and a variety of attractions and entertainment. It's truly an impressive setting.
Visit Knoxville Sports Commission Partners
Visit Knoxville Sports Commission (VKSC) is fortunate to have the BEST team in town! We are so grateful to have such great partners that help us to provide the very best service and experience to each and every athlete, spectator, and event that comes to Knoxville.