Parking in Downtown Knoxville
There are several options for parking in and around downtown Knoxville. Many garages and lots are free on weeknights and weekends.
PARKING OPTIONS IN DOWNTOWN KNOXVILLE
Check Garage Parking Availability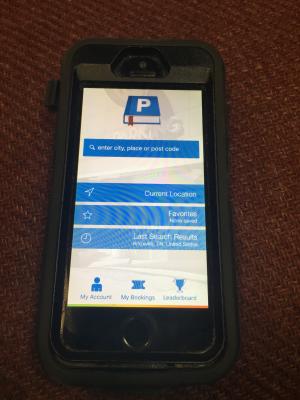 You're heading downtown for a Vol football game. Or a concert at the Tennessee Theatre. Or First Friday happenings. You know there's going to be a big crowd. Where should you park?

There's now a new digital tool available that can help you strategically pick your parking garage destination, before you even start your car and pull out on the road.

Parkopedia.com offers a free phone app that reports data from sensors at the entrances to City-owned downtown garages. So you can see, in real-time, how many parking spaces are available at each garage. If State Street Garage or Market Square Garage is full, you'll know to head to the Locust Street Garage, or the City County Building Garage - or park at the Civic Coliseum and ride the free KAT trolley to downtown and Old City destinations.

You can download the app onto your phone, or get the information off a desktop computer. Learn more on how the app works or visit Parkopedia.com or download the Parkopedia app. Enter "Knoxville" where prompted to enter a city or place.