The Candoro Marble Building is a unique feature of the Vestal neighborhood found in South Knoxville. The building itself serves as a monument to the rich history of the East Tennessee Marble industry as well as the Candoro Marble Company's impact on the surrounding area.  
The Candoro Marble Building was built in 1923 and originally served as the offices and showroom for the Candoro Marble Company. The historic Candoro Marble Building showcases a Charles Barber-designed Beaux-Arts architectural style, beautiful Tennessee pink marble, and an iconic tree-lined drive on its one-acre grounds. 
Since 2001, the building has been the site of an ongoing festival put on by Candoro Arts and Heritage called Vestival. In 2014, Knoxville's Aslan Foundation purchased the building to commence a full restoration of the historic site. It completed the restoration in 2021 according to historic preservation standards from the National Park Service. With the intention of the building being used for regular art programing, the Aslan Foundation has partnered with Tri-Star Arts. The building now houses an art gallery, artist studios, and the offices of Tri-Star Arts.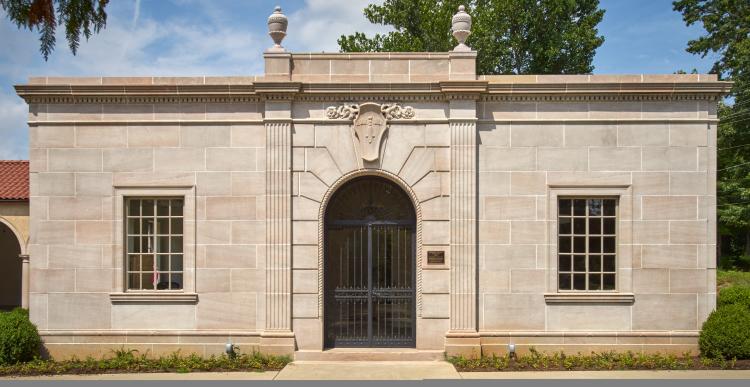 Tri-Star Arts serves Tennessee by cultivating and spotlighting the contemporary visual art scenes in each region while fostering a unified state-wide art scene. Tri-Star Arts programs promote art dialogue between the different cities in the state, and between the state and the nation. Tri-Star Arts initiatives include a gallery space and artist studios at the historic Candoro Marble Building, Current Art Fund grants, state-wide exhibition projects, a speaker series, digital content, the forthcoming Tennessee Triennial, and the LocateArts.org resource.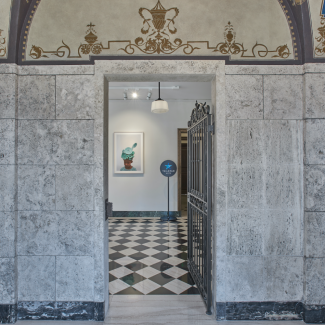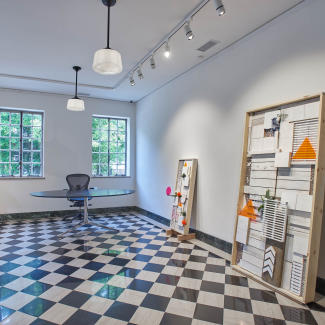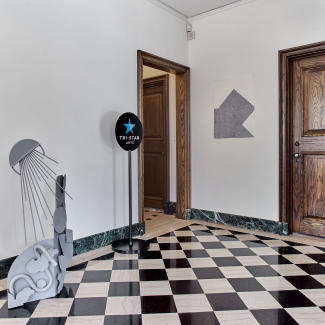 Tri-Star aims to engage the local community of South Knoxville and the surrounding area through public facing art and programing. The building is open to the public for tours and gallery visits every Tuesday - Saturday from 11am-5pm. The gallery features 5 exhibitions each year with a local, state-wide, and national focus on contemporary visual art. Visitors can find out more about what is on view at The Gallery.  Additionally, there are 4 studio spaces in the building. Current studio artists are Rachel Sevier Dallery, Casey Fletcher, Jillian Hirsch, Risa Hricovsky, and Alissa Walls. Learn more about the Studios here. 
Tri-Star hosted events include opening and closing receptions for each exhibition, artist talks featuring the exhibiting artists, and more.   
Photographs provided by Bruce Cole