Fourth of July Fireworks Cruise
Volunteer Princess
6:30pm-10:30pm
$39.95/children $74.95/adults
Escape the crowds and have the best seat in the house for Knoxville's downtown fireworks display! Take a seat at your private table and enjoy an all-American four-course meal. Enjoy a four-hour cruise around Knoxville and celebrate America's birthday.

James White's Fort
10am-11am
Free
The Knoxville Chapters of the Sons of the American Revolution, Daughters of the American Revolution and Children of the Revolution honor the signers of the Declaration of Independence.

World's Fair Park
4pm-10pm
Free
The City of Knoxville's 4th of July celebration delivers a wide variety of family fun. There is live entertainment on the Festival and Performance Lawns, a Family fun stage with interactive fun for the whole family in the Amphitheater, paddle boats, mini golf, water balloon game, face painting and more!  The musical finale will be performed by the Knoxville Symphony Orchestra starting at 8 p.m. on the Performance Lawn. Fireworks will begin at 9:35pm. The event is rain or shine and free to the public.
Live entertainment begins at 4:15pm at the Tennessee Amphitheater:
K-Pop Dancers, 4:15-4:45pm.
Children's musician Dre Hilton, 5:00-5:45pm.
Tim Pressley and The Amazing Magic Show, 6-7:00pm.
Festival Lawn (north end) Stage:
Bary Jolly's Pirates on the Patio plays Jimmy Buffett songs from 4:15-5:45pm.
Bicho Brothers play classic rock 6:15-7:30pm.
Performance Lawn (south end) Stage:
Stoney Point Bluegrass Band, 5-5:45pm.
Knoxville Symphony Orchestra's 35th Annual Free Pilot Flying J Independence Day Concert featuring KSO's Music Director Aram Demirjian at 8pm.

Town of Farragut Independence Day Parade
11237 Kingston Pike, Farragut, TN 37934
9:30am-12:30pm
Free  
Be a part of this fun and festive tradition! Parade begins at 9:30 a.m. The route is Kingston Pike at Stadium Drive to Boring Road. Bring a picnic breakfast and arrive early for the best viewing spots!

Independence Day Celebration and Anvil Shoot
Museum of Appalachia
9am-3pm
$3-$21
Anvil shooting used to be a fairly common way that rural folks celebrated special events–they "shot the anvil" to celebrate the nation's Independence, Christmas, and even Davy Crockett's election to the U.S. Congress. The anvil shoot is the centerpiece of a celebration that includes a bell-ringing ceremony, flag procession, old-fashioned games, music, and demonstrations from beekeepers, blacksmiths, and patriotic re-enactors. 

Mabry-Hazen House
5:30pm-10pm
$5/children $12/adults
Gather with friends, family, and museum staff to celebrate Independence Day, the Declaration of Independence, and community. Enjoy great views, good food and beer, live music, and tours of the 1858 house in a fun, casual atmosphere.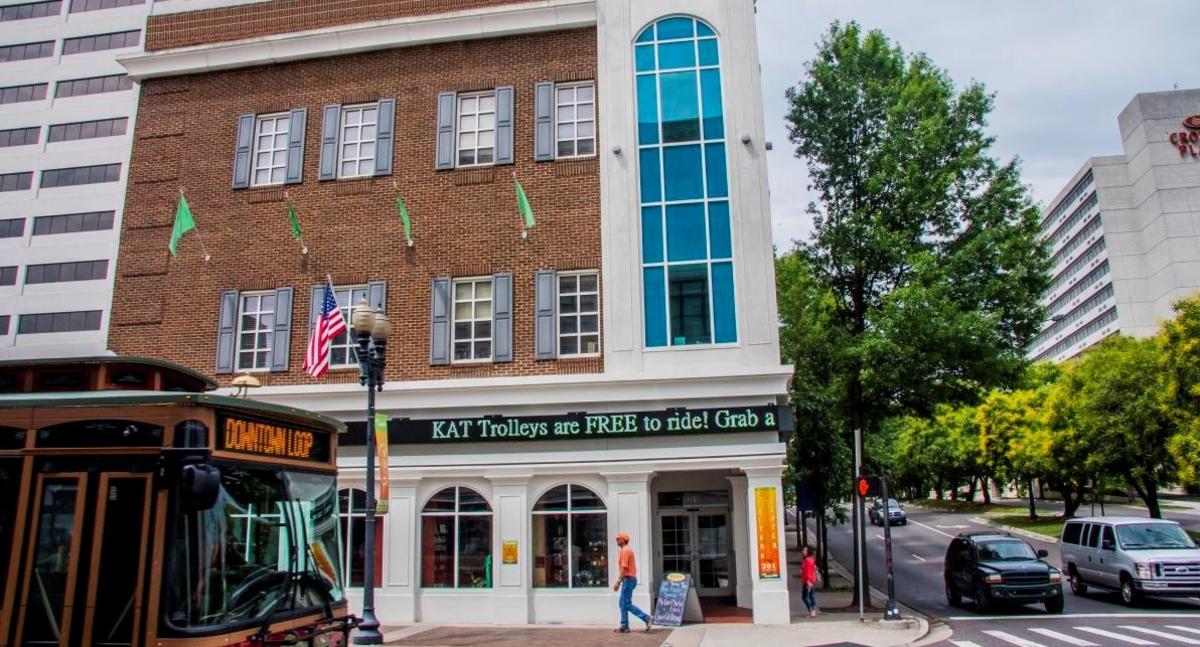 The Visit Knoxville Visitor Center will be open from 9am – 3pm, with the WDVX Blue Plate Special happening at noon.
Ongoing events that are also taking place on the 4th can be found here, including the downtown Where's Waldo Scavenger Hunt.  Submit your Knoxville event to our event calendar, and don't forget to download the Visit Knoxville app to see fun things to do on the go.
Wishing everyone a happy and safe Independence Day!