Every year it seems we say amongst ourselves, what is there to do and where can we see fireworks?  Some have an annual routine and others like to switch it up.  Today's post is going to recap Knoxville's offerings so you can have a game plan! 

When? Saturday, July 3 (10am-11am) 
Where? James White's Fort 
How Much? Free 
The Knoxville Chapters of the Sons of the American Revolution, Daughters of the American Revolution and Children of the Revolution honor the signers of the Declaration of Independence.
---
Celebration of the 4th   ***Fireworks*** 
When? Friday, July 2 (6:30pm, fireworks at 9:30pm) and Saturday, July 3 (8pm) 
Where? World's Fair Park 
How Much? Free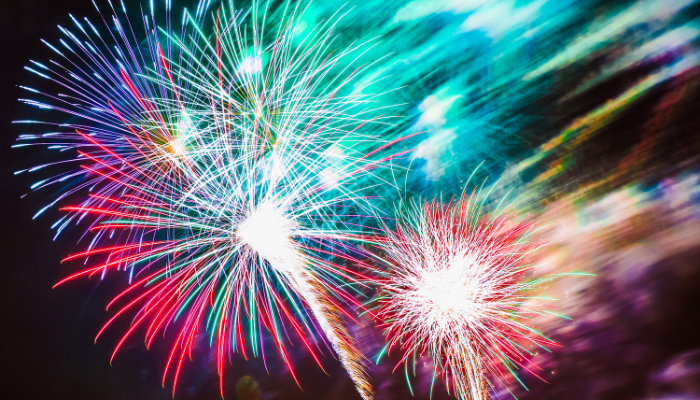 The City of Knoxville will host a 'Celebration of the 4th' at World's Fair Park, on Friday, July 2 and Saturday, July 3, 2021. There will be no food or beverage available for purchase on site. Families are encouraged to bring chairs, blankets, and picnic dinners (no alcohol).  
Friday, July 2 - Air National Guard Band of the South 
Air National Guard Band of the South will present performances by their jazz, concert and rock bands starting at 6:30 p.m. The Air National Guard Band of the South is headquartered at McGee-Tyson Air National Guard Base and is the official musical ambassador for the Tennessee Air National Guard, inspiring patriotism and fostering a deep appreciation of the rich history and legacy of the Air Force through exhilarating musical performances. 
6:30pm-7:15pm: Concert Band 
The Concert Band, with a 41-member instrumental ensemble, is the oldest and largest of the Air National Guard Band of the South's performing components. They present a powerful and exhilarating program of traditional marches, symphonic masterpieces, popular music and patriotic selections which celebrate our nation.  
7:30pm-8:15pm: Blue Groove Jazz Band 
Featuring 18 talented musicians from around the country, Blue Groove presents an eclectic variety of music, getting audience members of all ages to tap their toes and hum along with classic jazz and swing favorites.  
8:30pm-9:30pm: Sound Barrier Rock Band 
Complete with horn selection, Sound Barrier performs music ranging from classic rock to funk, and from Motown to today's greatest hits as well as patriotic favorites.  
**After the music ends and the sun goes down, a short small fireworks show will take place from Fort Kid parking lot, across from the Knoxville Museum of Art.** 
 
Saturday, July 3 
The Knoxville Symphony Orchestra will perform a free concert in the Tennessee Amphitheatre, starting at 8pm. Several large LED screens will be situated on the park's Performance Lawn to accommodate overflow attendees or those who choose not to sit in the amphitheater. 
---

Town of Farragut Independence Day Parade 
When? Saturday, July 3 (9:30am)
Where? Kingston Pike at Stadium Drive, continues to Boring Road just east of the Farragut Towne Square Shopping Center (former Ingles store site). 
How Much? Free 
Be a part of this fun and festive tradition! Parade begins at 9:30 a.m. Bring a picnic breakfast and arrive early for the best viewing spots! 
---
When? Sunday, July 4 (9am-4pm)
Where? Museum of Appalachia 
How Much? $3-$21 (advance sale price, prices go up after June 27)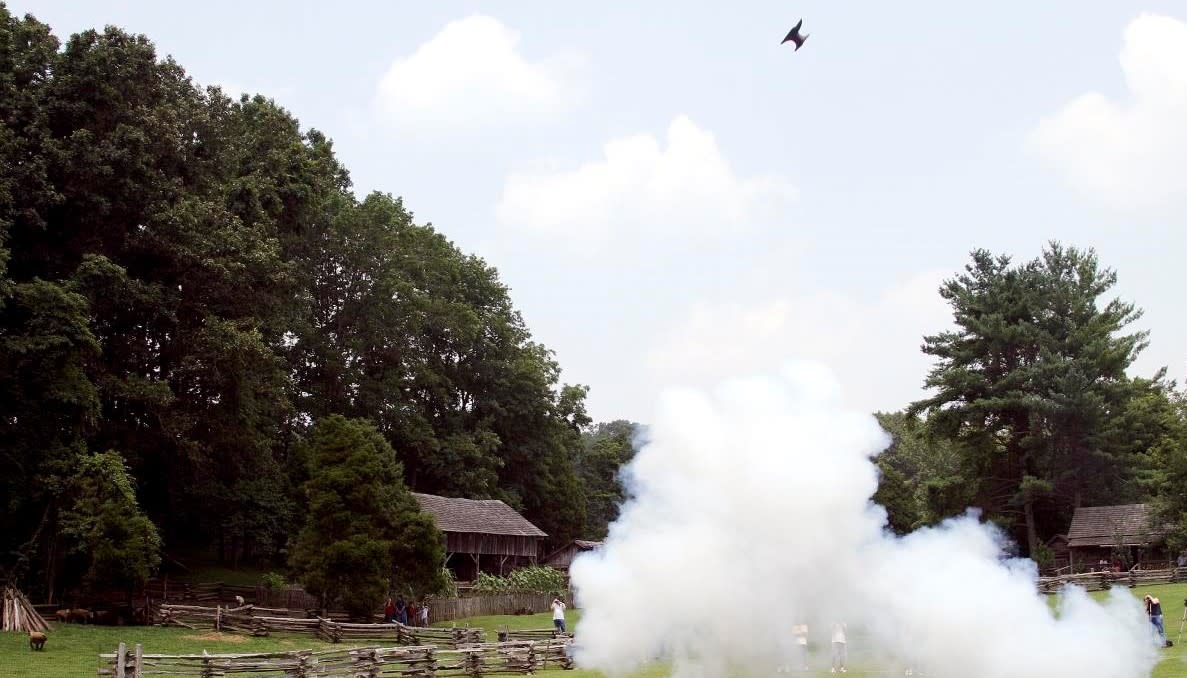 While most Americans celebrate Independence Day with fireworks, the Museum of Appalachia marks the occasion with an old-fashioned "anvil shoot". Every 4th of July, the Museum uses gunpowder to launch a 200-pound anvil hundreds of feet into the air! 
Anvil shoots were once a common way for pioneers to commemorate holidays, elections, and other special occasions. While the tradition of anvil-shooting is nearly obsolete, the Museum has made it a nearly 30-year tradition, striving to keep this piece of history alive for a 21st-century audience. 
Anvil shoots are scheduled for 10:00 a.m., 11:00 a.m., 12:00 p.m., 1:00 p.m., and 3:00 p.m. 
The anvil shoot is the centerpiece of an all-day celebration that includes a national bell-ringing ceremony, flag procession, live music, southern food, demonstrations from blacksmiths, beekeepers, dulcimer makers, spinners, weavers, rail splitters, and more. 
---

When? Sunday, July 4 (4:00pm-10pm)
Where? Mabry-Hazen House 
How Much? $5/children $12/adults 
Gather to celebrate Independence Day, the Declaration of Independence, and community. Enjoy great views, good food and beer, live music, fun games, great company and tours of the 1858 house for $12 (includes two drinks from a local brewery). Bring your lawn chairs and blankets and spread out on our 7 acres of greenspace near downtown and right off I-40. The day recalls the spirit of 19th century Independence Day celebrations when communities gathered for patriotic revelry and enjoyment.  
Overlooking downtown Knoxville to the west and the Great Smoky Mountains to south, historic Mabry's Hill enjoys a spectacular view of the fireworks around the city and county. Take it easy with this laid-back celebration. It is the perfect time to come chill on the hill! Take in the surrounding natural beauty and history while savoring food from food trucks and beer from a local brewery.  
There will be several activities for kids and the young at heart including sack races, watermelon seed spitting contests, three-legged races, bocce, croquet, corn hole, and much more. They will have a reading of the Declaration of Independence. Purchase tickets to join in a cake walk and possibly take home a delicious cake from a local bakery! Trotta Montgomery Realty Company will offer a cool treat for everyone with a pony and cart to hand out ice cream! And the historic house museum will open for self-guided tours. 
---
When? Saturday, July 3 and Sunday, July 4 (6:30pm-8:30pm)
Where? Volunteer Princess 
How Much? $27.95/children $55.95/adults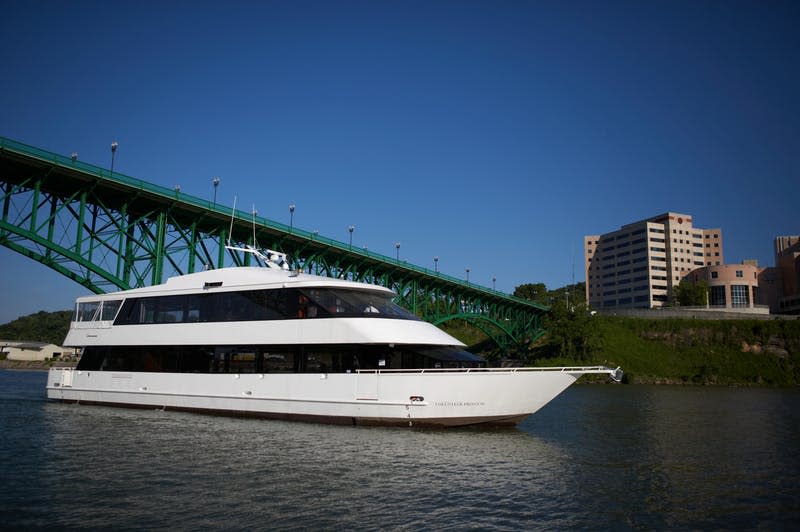 Experience an unparalleled view of Knoxville on a Sunset Dinner Cruise. Take a seat at your private table and enjoy a two-hour cruise around Knoxville while indulging in a three-course meal featuring fresh ingredients. *Please note this is not a fireworks cruise but sailing options are available on July 3 and 4. 
---

When? Sunday, July 4 
Where? Tennessee Riverboat 
How Much? Various times and pricing 
Celebrate Independence Day with a special Independence Day cruise.  The Lunch Cruise boards at 12:00 Noon, and cruises from 1:00 pm till 3:00 pm. The Dinner Cruise boards at 4:00 pm, and cruises from 5:00 pm till 7:00 pm. For best seats, book early and ask about Guaranteed Window seating and Exclusive Seating options. 
---
The Visit Knoxville Visitor Center will be open from 8:30am-5pm on Friday July 2, 9am-5pm on Saturday July 3, and 12pm-4pm on Sunday July 4. 
Find ongoing events that are also taking place on the 4th.  Submit your Knoxville event to our event calendar, and don't forget to download the Visit Knoxville app to see fun things to do on the go. 
Wishing everyone a happy and safe Independence Day!