This Saturday is St. Patrick's Day, and it will be celebrated with a parade down Gay Street at 1:00, with an Irish festival in Krutch Park afterward. We may associate St. Paddy's parades with other cities from New York to Chicago to Savannah, but we don't have to worry about being copycats. Knoxville's claim to the tradition is authentic.
 In fact, we had St. Patrick's Day parades here before we had telephones or football.
 Knoxville's association with Ireland and the Irish is complicated, but it goes all the way back. Several of the earliest Knoxvillians were Irish immigrants. One was John Adair, pioneer settler in the Fountain City area and Knox County delegate to the 1796 constitutional convention that founded the new state of Tennessee. Three of the seven members of Knoxville's very first city council in 1815 had Irish accents.
 A few refugees from an Irish independent movement in 1798 came this way, including John Nevin, who's still remembered in Northern Ireland as a leader of the independence movement. He settled here. We've somehow lost track of the location of his 1806 grave, but it's around here somewhere. Let us know if you run across it.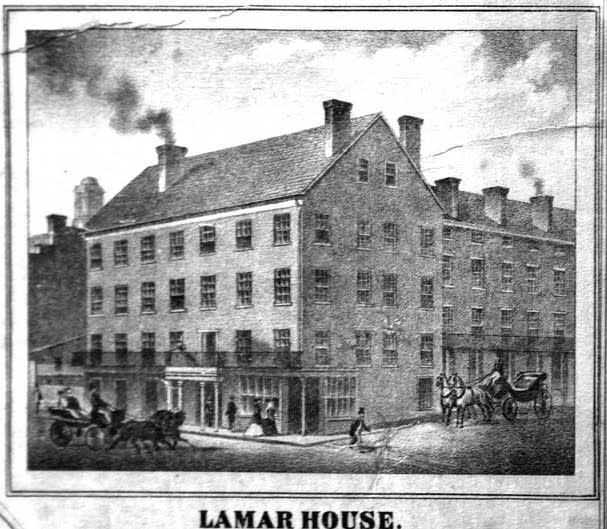 A couple of downtown's oldest buildings were built by Irish immigrants. Thomas Humes built what we'd later call the Lamar House. It includes the older front part of the Bijou Theatre, including the box office, lobby, and most of the Bistro. Humes died in 1816 as his building was being completed, but his American-born widow ran it as a hotel.
 Later, a more famous Irish revolutionary, John Mitchel, on the lam from British authorities, ended up in Knoxville for much of the 1850s.
 The largest influx of Irish came in the wake of the catastrophic famine of the 1840s. East Tennessee was building its first railroads at the time, and hundreds of Irish refugees, most of them Catholic, came here seeking work. Many of them settled in an oblong area along Depot and Magnolia known as Irish Town.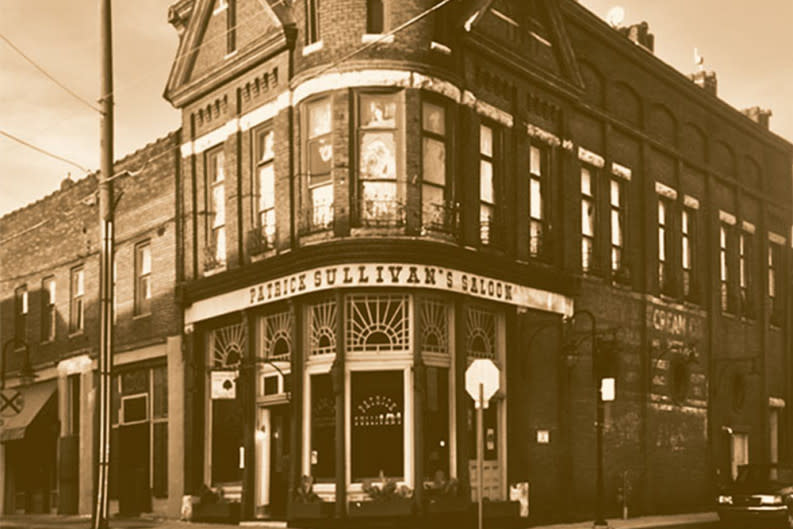 They brought their favorite holiday with them, of course, and were celebrating March 17 with parties by the mid-1850s, and later with all-night dances at the Lamar House.
 The first big St. Patrick's Day Parade in Knoxville was probably the one in 1869. Leading it were two local organizations: the charitable St. Patrick's Benevolent Society was one. The other was a smaller but bolder group, the Fenians. They were internationally known agitators for Irish independence, and were associated with some radicals. They had a local chapter. They wore uniforms, red caps and green jackets.
 Some Knoxvillians worried what would happen. But their a big joint parade down Gay Street was greeted with streams of bright green flags and bunting. It was a fun day of "pleasure and harmony," according to a local paper.
 That parade didn't last into the 20th century, but maybe our 150-year-old tradition is coming back around.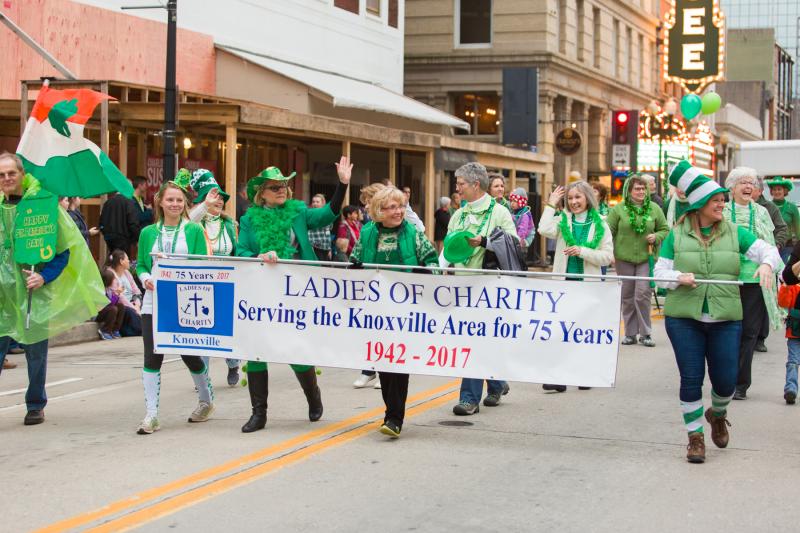 2018 Parade Information