"It's like adult Sesame Street down here."
I was born the year Sesame Street debuted. I grew up with Bert and Ernie, So, when Matthew Cummings uttered these words over a glass of one of his quirky creations at Pretentious Beer Co., I instantly made the connection. I also wondered who the grouch might be.
The Sesame Street vibe plays out up and down South Central and Jackson Avenues in Knoxville's Old City thanks to the friendly people there and the way they all work together. If there was a letter of the day, it would be C for collaboration. Yes, that word appears everywhere these days, even in the collab beers the Pretentious guys produce with their brothers and sisters at the MANY breweries on Knoxville's Ale Trail, but it's real here.
Let's meet the neighbors (who are the people in your neighborhood…)
We'll start with Matthew Cummings. This glass artist turned brewer is the mastermind behind Pretentious Glass and Beer Co., a glassblowing studio dedicated to glassware designed for craft beer, wine and whiskey combo-ed with a brewery that focuses on experimental and one-of-a-kind brews. To our knowledge, it's the only place in the world where you can drink beer made-in-house, out of glasses made-in-house, and watch everything being produced.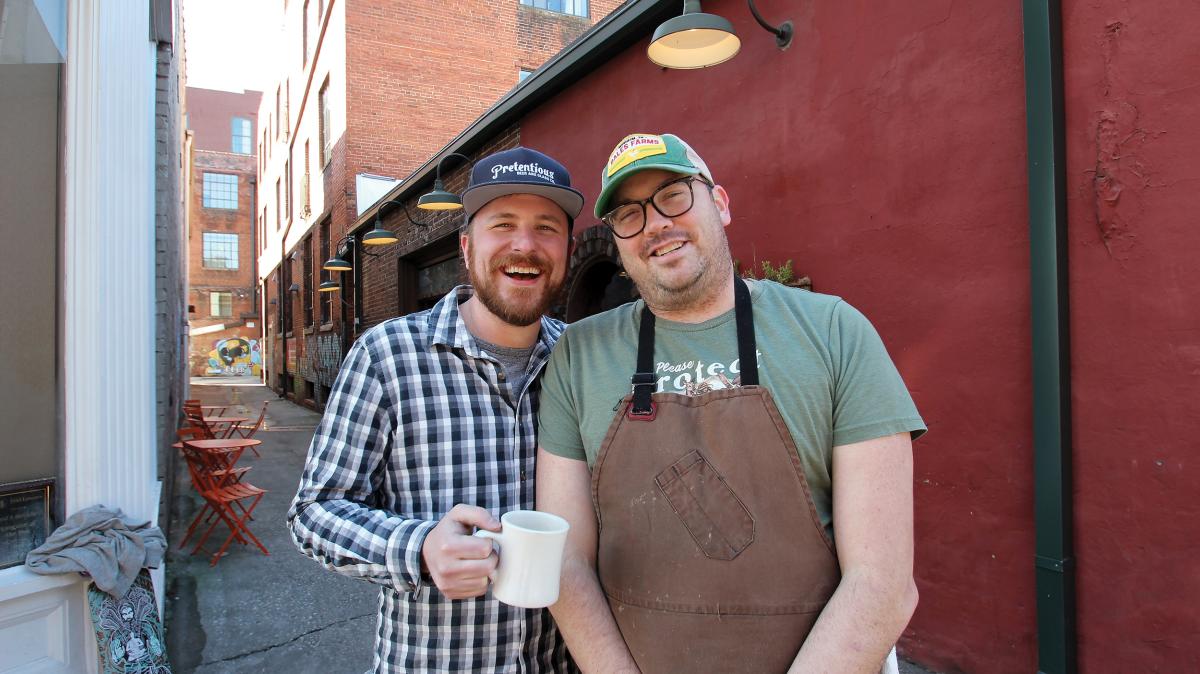 Cumming's "hot spot" is just a few doors down from HenHoc, a butcher shop and deli operated by Chef Jeffrey DeAlejandro and within whistling distance of DeAlejandro's insanely popular breakfast and lunch restaurant, OliBea.
In true Sesame Street fashion, you'll often find Matthew and Jeffrey outside talking to the mailman or the local farmer delivering eggs. Other days they're out back on Matthew's patio – where Jeffrey smokes all his cured meats. He's also been spotted out front unloading borrowed chafing dishes from Chef Jesse Newmister, his neighbor a few blocks over at Tako Taco. Recently Jeffrey has been out chatting with another neighbor, local knife maker and blacksmith John Phillips. Phillips participated in the ultimate blacksmith challenge on The History Channel's "Forged in Fire" and is developing an economy line of knives to sell at HenHoc.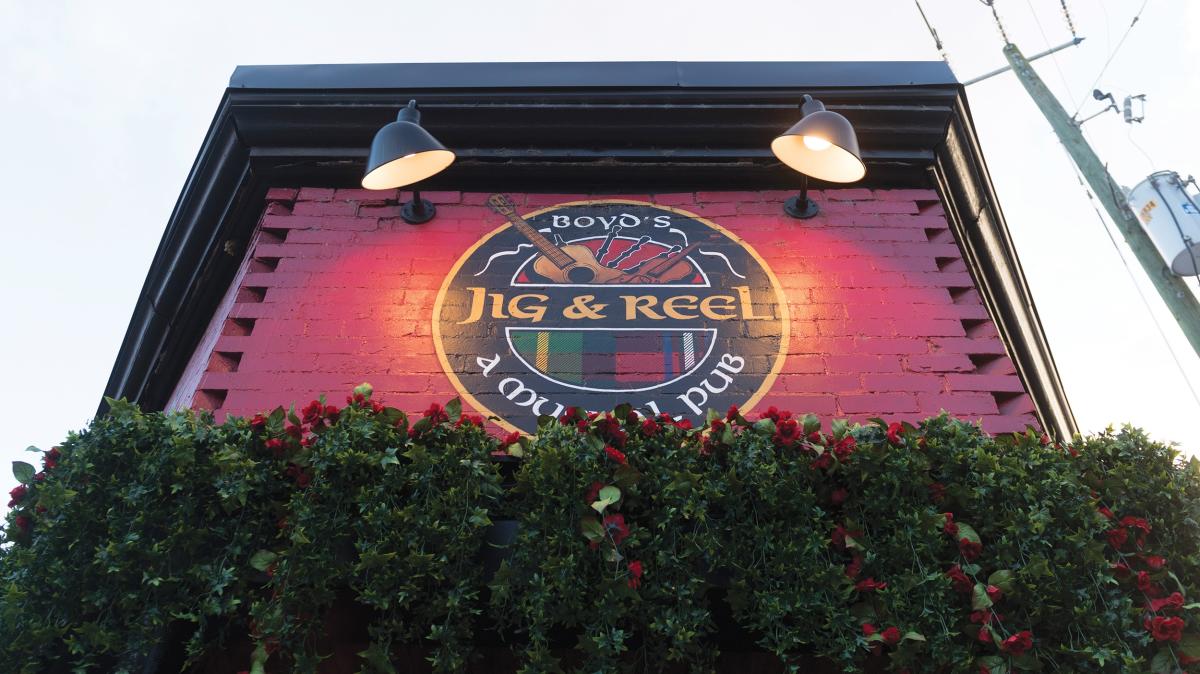 We did refer to this as ADULT Sesame Street, so let's get some more "proof". Over on Jackson Avenue, the distillers at PostModern Spirits and Knox Whiskey Works are in constant collaboration with Knoxville chefs and brewers. With options ranging from Boyd's Jig and Reel and the Mediterranean flavors of Kefi to the specialty hot dogs at Curious Dog, the culinary options in the Old City alone are extensive but extend past downtown to every corner of the county.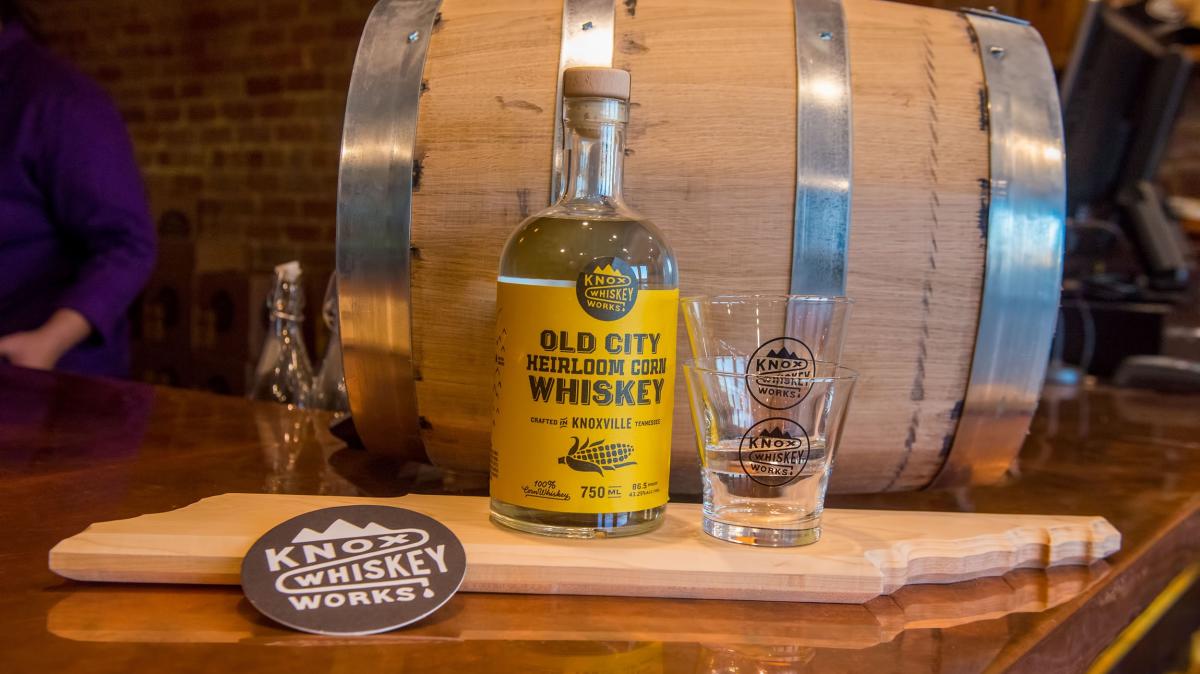 Those are just SOME of the amazing people in OUR neighborhood. Come spend some time with them. And by the way, there is no version of Oscar the Grouch here. What can I say? It's that southern hospitality thing. It's the real deal here in Knoxville.