We are happy to welcome a new blog series from The Maker City featuring some of the Knoxville area's outstanding makers – artists, crafters and custom builders. This month's post introduces three area textile artists.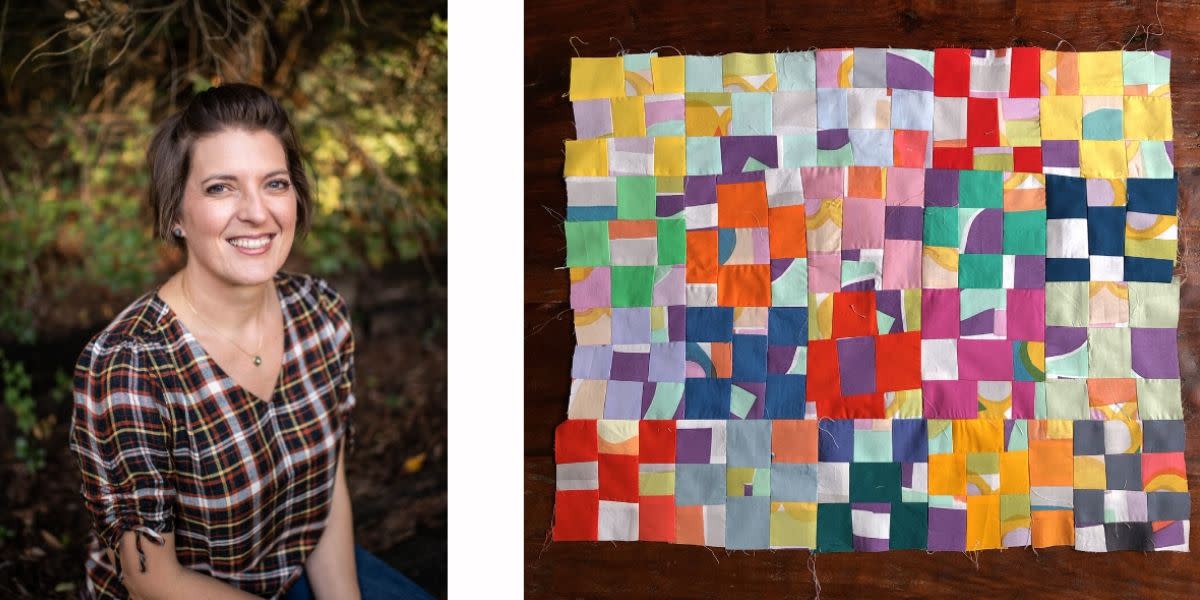 Melissa Everett of Melissa N. Everett Textiles
How did you get started doing what you do? 
I started quilting after the birth of my first son.  My life had changed from working 45+ hour weeks in food service to being a stay at home mother.  I needed an outlet and taught myself to quilt.  As life and time went by, my art evolved and I started designing and printing, painting or dyeing my own fabrics to use in my quilts. 
What do you make, and how do you do that?
Quilts are my favorite to make but I also have a line of cloth napkins and tea towels available on my website. I love the outdoors and my Appalachian roots, and I try to translate my surroundings into textiles with texture and simple lines and shapes. I use fiber-reactive dyes and textile pigments to create unique works of art.
Where are your products for sale? 
My textiles are available on my website, 214 Magnolia and Mid Mod Collective. I'm also on Instagram @mne_textiles.
How did you get started doing what you do?
My abuelita taught me how to knit when I was 8 years old while I was visiting family in Puerto Rico. I was fascinated by the beautiful fabrics that she created with her hands, and the ease with which she was able to do it. By the time I was 9 years old, I learned how to crochet while attending aftercare at my local Brickey Elementary School. I remember reading through crochet books, and just watching some of the staff make foundation chains while teaching us how to make granny square potholders. My parents were always very supportive, and would often take me to Walmart or Michaels to peruse the yarn isle - from then I was hooked!
What do you make, and how do you do that?
I make afghans, or crocheted blankets, as well as various home décor pieces. I aim to incorporate elements of Hispanic and Southern culture into my work since I was born on the Isla de Encanta but have primarily lived in Knoxville from the age of 4. When I opened my Etsy shop in 2017, my initial focus was that of a maker. I sold finished pieces, and shipped them direct to clients across the country. Thanks to friends and family, I successfully built a thriving company through word of mouth. After my first year, I began to discover that I enjoyed designing and in 2019 changed my business model to creating crochet patterns.
Where are your products for sale?
I published my first mosaic crochet design -- the Volunteer Blanket -- inspired by my alma mater, the University of Tennessee, Knoxville, in August of 2019. It is available in my Ravelry and Etsy stores. I have also designed a beanie pattern using Celtic knot techniques called the Sand Dollar Beanie, and one that's worked in the round called Seaside Coaster.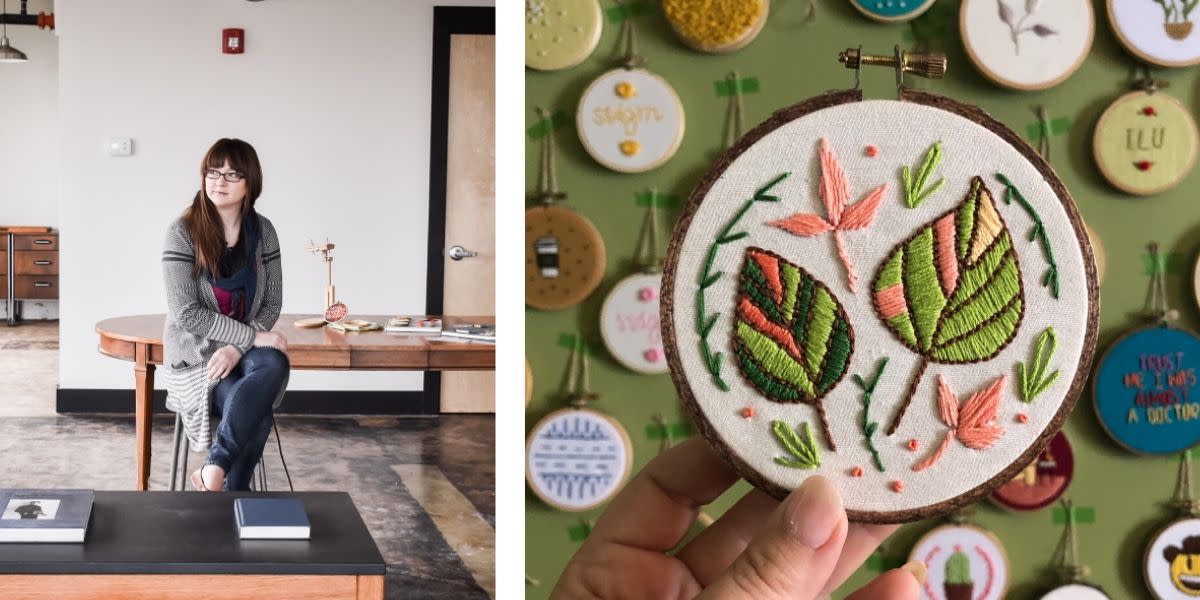 How did you get started doing what you do? 
I started embroidering when I first left a graduate program and was working at a coffee shop. I had no money, felt like I would never finish anything and knew I could only commit to projects here and there. When I finished my first embroidery project, I was so proud of myself – I had finished something! It cost me next to nothing to make! I enjoyed making the thing! And so, I kept going.
I stumbled into using Instagram as a place to dump photos of projects I had finished, but eventually found an incredible community of embroidery artists there (many of whom I'd consider to be my closest friends). The more experienced I got with the practice of embroidery, the easier it was for me to transition into teaching other people how to do it, too, which is where most of my focus goes these days. 
My goal is to teach people what embroidery has taught me – not necessarily how to do this or that stitch, but that we can be creative, have patience with ourselves, and finish small things that make us feel big feelings.
What do you make, and how do you do that?
I make embroidery art using techniques that have been around for ages and ages, and I teach people how to stitch by creating kits, patterns, and virtual tutorials.
Where are your products for sale? 
I sell all of my products, including finished work, patterns and kits online at hopebroidery.com. I also have a subscription box for embroidery where I send subscribers everything they need to complete that month's project, including a video tutorial where I take them through the pattern stitch-by-stitch. I enjoy doing this online because people can work at their own pace – it's like having your own personal workshop at home. You also can find me at @hopebroidery on Instagram.
For more on The Maker City graphic artists, please click here.
For more on where to find goods by artisans of The Maker City, please click here.