This monthly blog from The Maker City features a look at some of the Knoxville area's outstanding makers – artists, crafters and custom builders. This month's blog introduces three area makers who excel at the art of photography.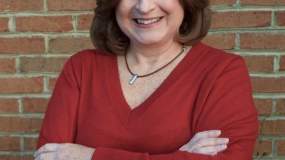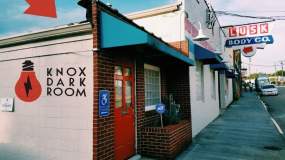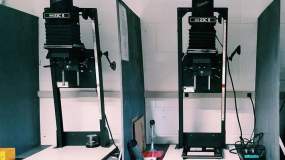 Bio:
Born and raised in East Tennessee, Lisa Flanary earned an MFA from East Tennessee State University and a BA in History from Carson-Newman University, and is an Associate Professor of Photography at Carson-Newman where she has taught since 1998. As a fine art photographer she works with analog and digital processes. Her work has been shown in galleries and museums across the country.   
How did The Knoxville Community Darkroom get started? 
In March of 2016 I was on sabbatical from Carson-Newman University. As a professor of photography I knew that darkroom photography was still a relevant art form -- still being taught, with materials still being manufactured. Before we opened, the closest community darkrooms to Knoxville were in Nashville and Atlanta. Now there is at least one community darkroom in every state.
What do you make, and how do you do that? 
The Knoxville Community Darkroom provides facilities and classes for the community to experience traditional film processes, and for artists who would like to work in a darkroom but have neither the budget nor the room for a private darkroom. I shoot both film and digital photographs. I use medium and large format film cameras, and shoot digital work with a mirrorless camera.
How can people participate in KCD? Where are your products offered for sale?     Classes and workshops are scheduled monthly, and KCD also has a variety of membership options for beginners through experts. Visit theknoxvillecommunitydarkroom.com or email theknoxvillecommunitydarkroom@gmail.com. For print sales, I can be reached through my website lisaellisflanary.com.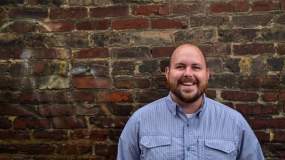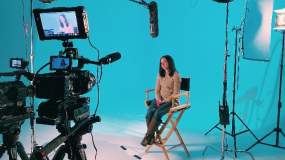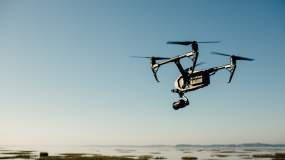 Bio:
With 10+ years in the marketing industry, Big Slate Media founder and president Jonathan Halley has had key roles in bringing half a dozen start-ups to market, and handling social media, web development and SEO campaigns for dozens of small-to-mid-sized companies in Knoxville and Chattanooga.
How did you get started as a media company? 
Big Slate Media started as an aerial film and photography company in 2015 and quickly grew into a full-service production house producing content for concerts, events and businesses. In 2018, we built a production studio near downtown.
What do you make, and how do you do that?
We create digital and broadcast media for brands like HGTV, RedBull, ESPN, Yamaha, Bell, The University of Tennessee and many others, as well as nonprofits and organizations like KUB, Helen Ross McNabb Center, Visit Knoxville, The Knoxville Chamber and Blount Partnership. We call ourselves a content creation agency because we not only produce consistent content for major brands, but help them place it through targeted social media campaigns.
Where are your products offered for sale?
Our spots appear as local and national TV spots and across major networks like ESPN and HGTV. Most of our content goes to digital these days, across social media for Instagram, Facebook, Youtube and TikTok.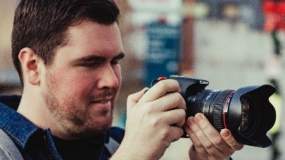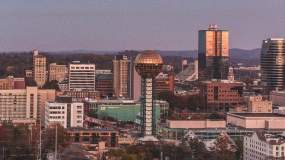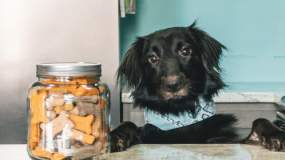 Bio:
Originally from Syracuse, N.Y., Kevin L. Bridge moved to Knoxville to study journalism at UT. He has been a news producer at WBIR for nearly three years. "Photography has always been a passion that I have pursued on the side with the hope that one day it could be a viable career for me."
How did you get started as a photographer? 
I first fell in love with photography around the sixth grade. My dad bought my first camera for me when he took me on a trip to China. I was really proud of the photos I took on that trip. I didn't really pick up the camera a lot until college, when I challenged myself to take a photo every day for a year and post them on Instagram.
What do you make, and how do you do that?
I mostly focus on street photography but also like to take product photos, portraits, and landscapes. I have gotten into more product photography after I started a second Instagram called @barrelpick, dedicated to photographing whiskey. It's been a very different experience but has kept me from staying in my comfort zone. 
Where are your products offered for sale?
I have several photos and prints for sale on my website, and any photo on my Instagram is available to buy as a print on request.
For more on The Maker City photographers, please click here.
For more on where to find goods by artisans of The Maker City, please click here.