The 18th Annual admission-free Knoxville Opera Rossini Festival International Street Fair bursts forth in downtown on Saturday, April 13th from 10 a.m. to 10 p.m.  From Market Square to the Bijou parking lot and all the streets and parks in between, tens of thousands of loyal fans and newcomers will be enjoying this unique celebration of the performing arts while eating, drinking, and shopping their way through 100+ vendors. As this is the only such Tennessee family-oriented festival presenting 750 entertainers to the public on a single day – rain or shine – it is no wonder that it has won repeated awards from the Knoxville community and the state and local tourism associations!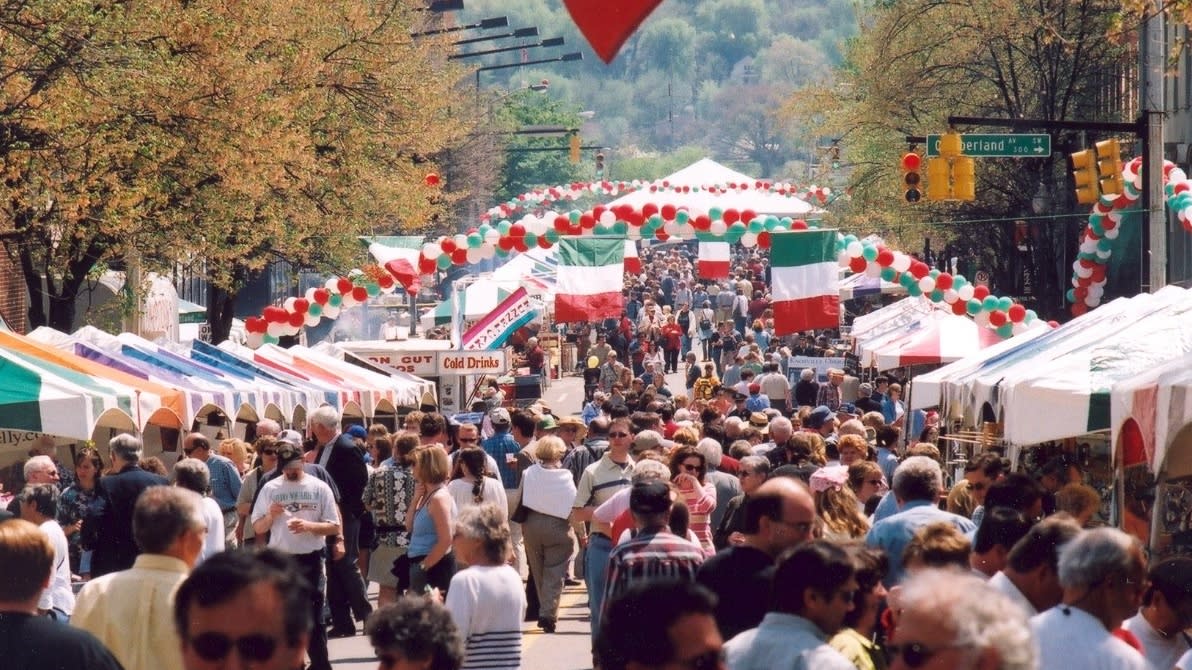 Rossini Festival
What can you expect as you stroll through the Fair?  Nothing less than a vast array of popular and classical performing arts on four stages. The Pilot Flying J Opera and Choral State on Church Street, the central focal point of the Festival, will be home to 10 choral ensembles including the Knoxville Opera Gospel Choir, opera singers, and the Mayor's Welcome Ceremony at 2:30 p.m. The Ceremony will include a performance of the thrilling Easter Prayer scene from KO's upcoming production of Cavalleria Rusticana featuring Canadian mezzosoprano Catherine Daniel and the Knoxville Opera Chorus. The YMCA Dance Stage in Market Square will be jumping with 11 ethnic and modern dance ensembles. Being located next to the YMCA's Children's FunZone, don't be surprised to see many kids dancing along with the entertainers. The stage in Krutch Park Extension will feature 10 large instrumental groups, capped by the fabulous Knoxville Jazz Orchestra from 8 -10 p.m. during which the audience will undoubtedly be on its feet dancing. The stage on Market Street will feature an eclectic buffet of 10 smaller instrumental ensembles playing everything from steel drums to harps to Celtic hits. There is truly something for everyone at the Rossini Festival!
As Gay Street will be open to traffic this year, all activities will take place on the streets and in the open spaces just west of Gay Street, making access to the Festival easier for everyone driving to the Fair.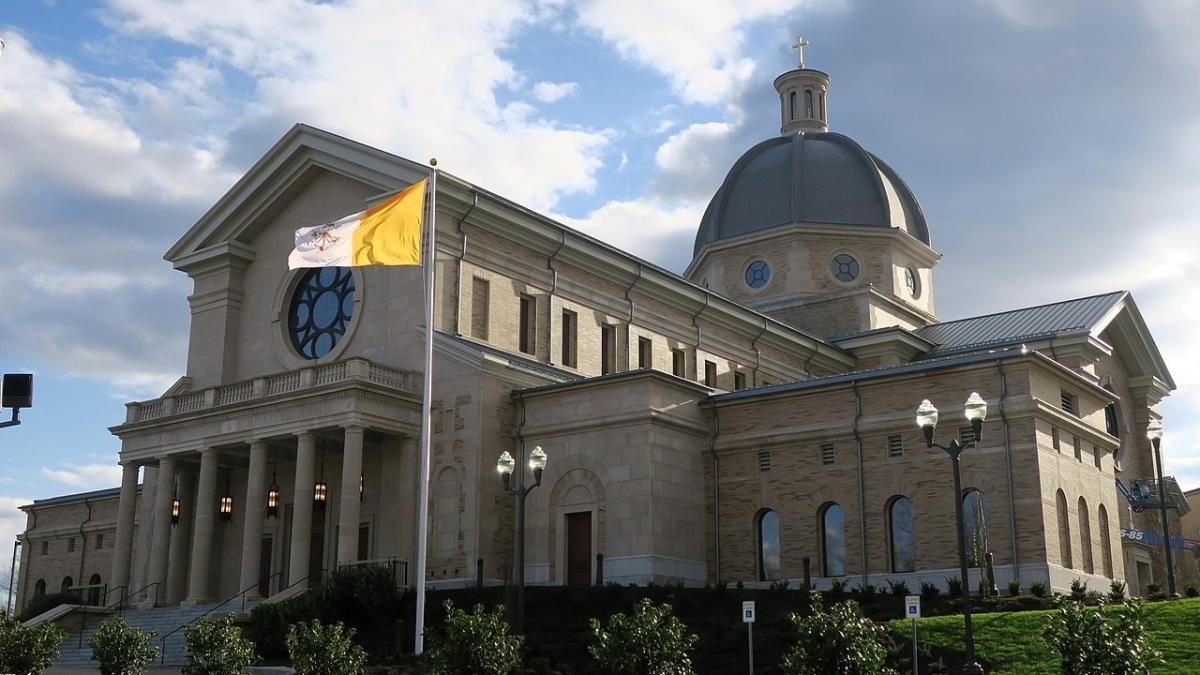 Cathedral of the Most Sacred Heart of Jesus
To top off Knoxville Opera's already critically acclaimed season, the public is invited to a once-in-a-lifetime experience at the magnificent new Cathedral of the Most Sacred Heart of Jesus on Northshore Drive. On May 4th at Noon and May 5th at 4 p.m., Knoxville Opera will present an inspiring concert of sacred works by Rossini, Verdi, and Mascagni inside the Cathedral, followed by a unique operatic production directly in front of the Cathedral. This is a chance for everyone to take an imaginary Easter Sunday trip to Sicily and be seated in the middle of the action of Mascagni's gut-wrenching Easter tragedy Cavalleria Rusticana (Rustic Chivalry). The opera that lit up the Godfather III finale will unfold before your eyes and at your feet! International opera star Catherine Daniel, who debuted in Knoxville as Queen Elizabeth in 2017, leads the 140-performer production. Tickets to this extraordinary event are available by calling the Knoxville Opera Ticket Office at 865-524-0795 ext. 1.  Makes a great pre-Mother's Day gift!