February 2, 2022, marks the 36th annual National Girls & Women in Sports Day, first established by President Ronald Reagan in 1987. This celebratory day was created to celebrate the strides of women not only in athletics, but in equal opportunity on and off the playing field. In 2022, we celebrate women in meaningful roles in and around sport. From Maria Taylor leading NBC's coverage of the Tokyo Olympics & Sunday Night Football, to Becky Hammon of the San Antonio Spurs breaking barriers as the first full-time female assistant coach in the four big professional sports leagues, to the 2015 US Women's National Team holding for the record for the most-watched soccer match in U.S. History, the ascent of women in sport has been a thrilling, yet taxing journey for those involved. There is no better representation of that than Tennessee's own Pat Head Summitt.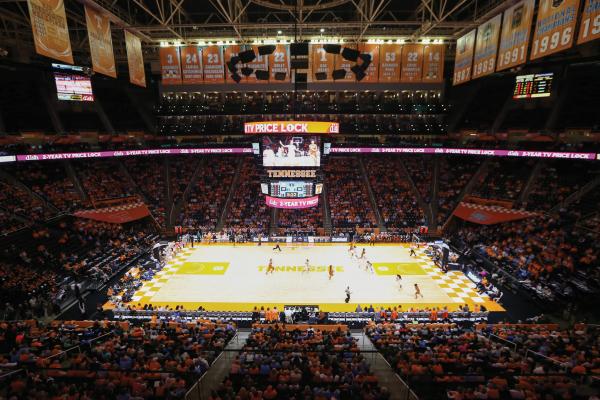 Pat Summitt, an icon in collegiate athletics and a celebrated hero throughout East Tennessee, had one of the most successful and impactful tenures of any collegiate coach in history. Yet her journey to the pinnacle of collegiate women's sports was not void of obstacles.  
Summitt began her journey with women's basketball in a time where the sport was played six players against six players with many demeaning rules to reinforce the gap between men's and women's sports. As a child, Summitt's brothers received athletic scholarships to attend college, but her family had to pay her way to college, where she was named an All-American for her talents. 
In her first season as the head coach of the Tennessee Lady Vols Basketball Team in 1974, Summitt's salary totaled a mere $8,900, and she had to fight for every minute of practice time & space for the team with the University of Tennessee's physical education department in a multi-use gym. At the time, there was not even a postseason NCAA tournament to crown a women's basketball national champion.  
Compare that with Summitt's last season at the helm in 2012. A $1.5 Million dollar salary, a 21,000+ seat arena which her Lady Vols helped fill in its first few years after construction, and a NCAA Women's basketball tournament - which ESPN pays millions of dollars to broadcast each year. All this a result of Summitt's dedication, dignity, and success on and off the court. Whether scheduling the nation's best teams each year in an attempt to provide great matchups and draw media attention to the sport, empowering her players to succeed not only in basketball but in life, or leaving life-long memories in simple encounters like these,  Summitt's life and legacy forever changed the landscape of women in sport.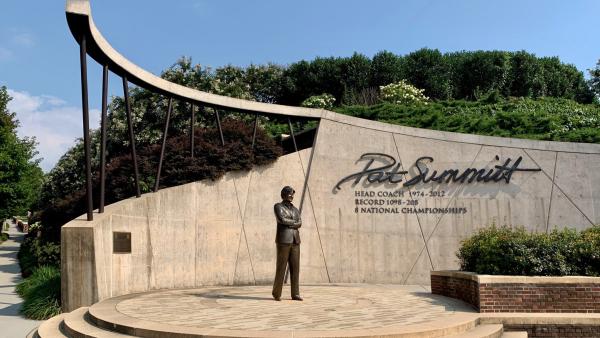 Today in Knoxville, her statue looks over the scenic campus of the University of Tennessee. Summitt's legacy continues to enable the stories of those told in the Women's Basketball Hall of Fame, the only facility of its kind dedicated solely to women's basketball, just a mile down the road. And around the corner, the Knoxville Convention Center is filled with girls' basketball, volleyball, and gymnastics events nearly every weekend, enabling future trailblazers to reach new heights atop the foundation she laid. 
Summitt changed the trajectory of collegiate women's basketball, of women's sports in general, and provided a path for women to have a voice in the sport industry historically dominated by men. On this 36th Annual National Girls & Women in Sports Day, Knoxville joins the rest of America & the Women's Sports Foundation in celebrating the accomplishments of powerful women across our nation, in recognizing the work that still needs to be done, and in committing to unlock the possibilities in every girl and woman through the power of sport.  
For more information on events near you, visit the Women's Sports Foundation. 
To attend a University of Tennessee sporting event, visit UT Athletics. 
For more information and tickets to Knoxville's unique attraction, visit the Women's Basketball Hall of Fame.