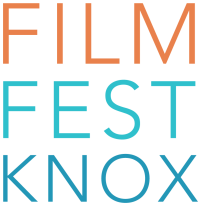 FILM FEST KNOX, the film festival, opens this November 9-12. Why is Knoxville a great place to have a film festival? One reason is that Knoxville is home to Regal Cinemas, one of the largest theater chains in the world, and they're one of the sponsors of this festival. Another reason is that for the last 40-odd years, Knoxville has been a national center for video production; though much of the work produced here is of the true-crime and how-to sort, especially for cable television.
The Visit Knoxville Film Office, founded in 2014 as a component of Visit Knoxville, has filled the gap of missing production – focusing on recruiting feature films to the area. Since its inception, the VK Film Office Director, Curt Willis, has recruited nearly 20 feature films that were produced in Knoxville. Knoxville has also since been named "Best Places to Live and Work as a MovieMaker" three times by MovieMaker Magazine. This is the third reason that Knoxville is a great place to have a film festival, and the inaugural FILM FEST KNOX, established by Visit Knoxville, will showcase regional talent via the Elev8or Pitch, and the Made in Tennessee components, with a special emphasis on American Regional Cinema. Purchase festival passes and learn more about FILM FEST KNOX here.
Paul Harrill, a Sundance-award-winning filmmaker, is also one of the cofounders of FILM FEST KNOX. His film Something, Anything was produced in the area in 2014, with Light from Light filmed here in 2019. Harrill and his colleague Darren Hughes founded The Public Cinema, which is co-producing FILM FEST KNOX alongside Visit Knoxville and Regal.
But beyond modern production and FILM FEST KNOX, Knoxville has a deep and rich history of films, filmmakers, and interesting and important actors, stretching back more than a century. The city caught onto movies quickly, beginning with the first demonstrations of Mr. Edison's Kinetoscope in a Gay Street storefront (very near the Visit Knoxville Visitors Center, in fact) in 1895, as well as public screenings of early silent shorts outdoors at old Turner Park off Broadway, at about the same time.
In the very early 20th century, several motion-picture cinemas popped up in town, and a few enterprising young people, like photographer Jim Thompson, were experimenting with making short movies. From his earliest days, he was playing with trick photography, or what would later be called "special effects."  
Future screenwriter and landmark film critic James Agee grew up in Knoxville, infatuated with film from the very beginning. His autobiographical novel, A Death in the Family, opens with a father-son walk to a Knoxville movie theater called the Majestic around 1915, where they watch a Charlie Chaplin film. The young kid was infatuated with Chaplin, and as an adult Agee became a close friend and confidante of the aging but controversial star. That book won the Pulitzer Prize in 1957, was quickly converted into a successful Broadway play, and from there the universally resonant story of a young father's early death in a car wreck inspired four motion pictures. More about those movies in a minute.
Young Pennsylvania filmmaker Karl Brown, then just 29, came to town in 1926, to make an unusual naturalistic movie about mountain people called Stark Love. Although the shooting took place in the deep backwoods, near Robbinsville, N.C., Brown and his cinematographer, Paul Wing—whose career would include an Oscar—planned the movie in downtown Knoxville, casting the two main roles that called for specific actors.
The star of the film was Helen Mundy, a Knoxville High student who had been singing and dancing on local stages for years. Brown and Wing related that they discovered her entertaining friends in a downtown Knoxville soda fountain and talked her into taking the lead role. The unusually naturalistic film, in which actors wore little or no makeup, was sexually shocking for its day. Its debut in New York drew attention; it came out before the Academy Awards, but Stark Love made some critics lists of the best 10 films of 1927. Mundy was offered other roles in other films, but, still a teenager, she shunned the discipline of film work, married a jazz bandleader, and disappeared from view. Like many films of its time, it was quickly forgotten, and long believed lost, until a British film scholar Kevin Brownlow found a copy in eastern Europe.
It's interesting that Agee knew Mundy, apparently at Knoxville High, and described her, a little cryptically, in one of his first published short stories.
At the same time, Clarence Brown—no kin to Karl—was making major motion pictures as one of the first generation of directors working in Hollywood. A Knoxville textile-mill manager's son, young Brown was born in Massachusetts but lived in Knoxville through his teen years, attending Knoxville High School and then the University of Tennessee. His two degrees in engineering are often cited as a distinction that set him apart from his peers; he was technically adventurous, and earned the first-ever Special Effects Academy Award for his 1939 film starring Myrna Loy and Tyrone Power, The Rains Came—besting rivals The Wizard of Oz and Gone With the Wind. Rarely seen today, Brown's film included strikingly realistic scenes of earthquakes and massive flooding in India. Although he never won the Oscar for Best Director, he was nominated for that honor six times. Clarence Brown was an early champion of location shooting—filming a movie with a realistic setting, far away from the artificial sound stages of Hollywood.
A significant innovator working for Universal and later MGM, Brown grew up on the north side of Knoxville—his final local home still stands on Scott Avenue—near major industry, speakeasies, railroad tracks, and suburban homes, and farmland, which may have given him an early taste for how different scenery can be, and how important it is in telling a story. Several scenes in one of his movies, the Eugene O'Neill comedy, Ah, Wilderness!, though technically set in New England, are modeled on his alma mater, the original Knoxville High, which until 1910 stood on Union Avenue downtown.
Knoxville bred several actors, perhaps most notably Patricia Neal, another Knoxville High alum who began her acting career, and earned her first ecstatic notices, in Knoxville in the late '30s and early '40s. Often portraying complicated and willful women, she starred in The Fountainhead opposite Gary Cooper, but earned two Oscar nominations in mid-life, winning the Best Actress award for Hud, opposite Paul Newman, and earning another nomination for The Subject Was Roses—which she made after the stroke and subsequent coma that sharply curtailed her career.
Her role in Elia Kazan's harrowing A Face in the Crowd is especially memorable in a movie that has another Knoxville connection; much of the soundtrack, and one brief cameo role, belong to Knoxville native, bluesman Brownie McGhee. Up until her death in 2010, Neal came back her hometown repeatedly, often staying for extended periods in the hotel now known as the Oliver (it wasn't quite as fancy when she was there), and visiting the admirable facility she helped establish, the Patricia Neal Rehabilitation Center.
Another local talent who left a permanent legacy here was Mary Costa, an opera singer who appeared in a few Hollywood movies of the 1950s and later, but to moviegoers she's best known today for supplying the singing voice to Disney's 1959 animated film, Sleeping Beauty. She retired from the opera stage in her 40s, and moved home to help found the Knoxville Opera, which is still drawing big crowds and major talent after 45 years. Mme. Costa herself is often in the audience.
After James Agee's death in 1955 came an effort to make a motion picture of his most famous work, A Death in the Family.  
Best known for his Broadway work, director Alex Segal came to Knoxville to shoot it in 1963. He chose to base his movie more on the Broadway version of the story, All the Way Home, than on Agee's original novel, though the story and characters so place-specific, though, he chose to use a realistic setting.
Although Karl Brown's Stark Love had been shot on location back in 1926—an adventurous excursion to a part of the country that had little electricity or plumbing--the Knoxville area almost never saw movie crews during Hollywood's Golden Age. Movies with Knoxville settings, like the 1949 film noir Woman in Hiding, with Howard Duff and Ida Lupino, were all-too-obviously shot in California, with sandy hills in the background. So This is Love, the biopic about East Tennessee opera and film star Grace Moore, had its world premiere at the Tennessee Theatre in 1953, featuring four of the film's actors, including Kathryn Grayson and Merv Griffin—but it had been shot in Southern California.
But for Agee's story, director Segal took on a logistical challenge, coming to Knoxville to shoot a film set in an era almost 50 years before. He shot most of the quiet, solemn, black and white film in Fort Sanders, Agee's own neighborhood, then one of the city's least-changed neighborhoods. Several scenes in the movie use old houses as backdrops, several, perhaps most, of them were soon to be demolished.
But a house on Laurel Avenue, which served as a mortuary in the film, still stands at 1511 Laurel Avenue, well-kept and occupied by its owners. Next door is the pocket public space known as James Agee Park.
Over the years, the major actors who played the doomed father and his bereft wife, included Robert Preston and Jean Simmons, Richard Kiley and Joanne Woodward, William Hurt and Sally Field, and John Slattery and Annabeth Gish. They're all based on Agee's own parents who lived in a house still standing on Highland Avenue. But the three later movies based on the same story were all made for television; all of them set in Knoxville, but none of them shot here. The last of them for the Masterpiece Theatre series in 2002; it was shot in historic Franklin, Tennessee.
Although no blockbuster, the original 1963 movie was considered successful, and raised the profile of filmmaking in Knoxville. It became clear to the professionals that the Knoxville area provided a rich set of options for making a variety of movies, with urban settings, suburban settings, rural settings, river, farms, forests, a classical-looking college campus. Optimists began to tout Knoxville as a filmmaking center, especially when Mexican auteur Servando Gonzales came to Knoxville to shoot his unusual Civil War-era film The Fool Killer, starring Tony Perkins and Henry Hull.
Hoping it would encourage more films to be made here, the city built a state-of-the-art sound stage near West High School, named the James Agee Memorial Studio. The city reported that at least 10 directors were interested in leasing it to make movies. But it found more immediate use as a boxing arena, a cheerleading practice space, and a dance hall. Although it did host some community theater productions, it was rarely if ever used for its intended purpose, shooting motion pictures. After about 20 years, the "James Agee Studio" name was quietly retired. The building, still standing today, became part of the campus of West High School.
However, in 1969, English director Guy Green brought a big movie crew here, choosing to exploit our variety of settings in an ambitious way, in his movie A Walk in the Spring Rain, starring major stars Ingrid Bergman and Anthony Quinn (with some fight scenes choreographed by Bruce Lee!).
When a film has one primary setting, but a short setting in a very different sort of place, it saves money not to have to fly the cast and crew somewhere else. This movie is set mainly among the woods and fields and log cabins of the Smoky Mountains, and most of the film was shot there, but the script also called for some early scenes at an unnamed northeastern Ivy-League-style college, for which the old part of University of Tennessee's campus, notably Ayres Hall, filled in perfectly.
In 1995, A Box of Moonlight, the offbeat comedy directed by Tom DiCillo and starring John Turturro and a little-known Sam Rockwell, and shot within Knoxville and nearby woods, parts of the city are used to portray an unnamed small rural town, while another part is used to portray suburban Chicago.
Also making good use of the Knoxville area's variety of scenery is October Sky, shot in 1998. That very early Jake Gyllenhaal movie, directed by Joe Johnston, is made up mainly of scenes in West Virginia coal country and downtown Indianapolis. None of the settings were within 250 miles of Knoxville, but the whole movie was shot the Knoxville metropolitan area, some of it in downtown Knoxville, where the old YWCA on Clinch Avenue subs for a 1950s Indianapolis hotel. For one scene, the Tennessee Theatre's deft removal of the T, because there would not be theater by that name in Indiana.
In 2016, the interior of that same theater played a role as the lobby of a fancy hotel in the film, The Last
Movie Star, starring Burt Reynolds, in one of his final roles, as an aging actor. Mostly set in Knoxville, it also used the exterior of Neyland Stadium and other recognizable spots.
Several movies in recent years have employed Knoxville's scenic diversity in multiple ways, especially independent films like Scott Teems' multiple award-winning That Evening Sun, starring Hal Holbrook, and Harrill's 2019 Sundance selection Light from Light, to represent disparate settings far away from each other with locations that are conveniently close to each other. Ijams Nature Center alone, which has been the subject of some art films, includes thick woods, stony plinths suggestive of ancient ruins, deep ravines, a navigable lake, narrow winding paths, a rocky cliff, grassy fields, riverbanks, a real cave.
Elsewhere in town you can find Indian mounds, jungly river islands, old railroad trestles, abandoned factories, Victorian neighborhoods, a university or two, glass and steel skyscrapers, broad creeks, statues of a Russian composer and a famous admiral. All we lack, perhaps, is an ocean—though on a windy day, Fort Loudoun Lake at Concord could pass for a saltwater harbor.
And it's all in a city with a century-old heritage of watching—and making—motion pictures.