April is National Arab American heritage Month, and Arab Americans have been part of the Knoxville community fabric since the early 1900s.  WJ Harb was the first to move here in 1926,  and since that time, Arab Americans have contributed to the making of Knoxville in variety of professions and organizations either in a philanthropic way or though large-scale professional businesses.  
Today's Knoxville has a generational mixture; the new-comers may be here as refugees who left their war-stricken countries, alongside the second or third generations whose parents and grandparents immigrated to Knoxville many years ago. This mix has given Knoxville a new flare of culture, on display particularly when one is on the University of Tennessee campus in the fall during ArabFest.  This event allows locals and visitors to experience preforming arts and fashions as well as the variety of food and crafts from all over the Arab world.
Knoxville's Arab Americans work hard to help the greater population learn about the homes and cultures they left behind.  The University of Tennessee's invitation to showcase the culture of the Arab Americans on its grounds 8 years ago was celebrated by the Arab American community.  The Arab American Club of Knoxville (AACK) works closely with the Department of Religious Studies of the Arts and Science Department to exhibit the Arab American cultures in the form of ArabFest.
On September 24th and 25th of 2021, AACK will celebrate 8 years of ArabFest.  The experience is joyful and educational and features a colorful fashion show from all around the Middle East, the Bakla-Walk, a falafel eating contest, live musical performances, a traditional dance show as well as traditional dance training, cooking shows, and many children activities in this two-day event.  A tour of the Arab Worlds with all its arts, architectural marvels, beautiful music, delicious food, and much more activities can all be experienced at the University of Tennessee Pedestrian Walkways.  
| | | |
| --- | --- | --- |
| | | |
| Yassin's Falafel House | Pete's Coffee Shop | Kib Kab Deli |
In addition to ArabFest, Arab Americans have established impressive positions in the community with well-known businesses throughout the city. Visitors and locals alike may have experienced some favorite restaurants including: Yassin's Falafel House, Aladdin Café, Pete's Coffee Shop, Nick & J's Café, Sami's Café, Holy Land Market, Time Out Deli, Naf Naf Grill, Mirage Knoxville, The Mediterranean Food Market, Coffee & Chocolate, Café 4, and Kib Kab Deli.
Residents of the greater Knoxville area will note many familiar businesses owned by Arab Americans including: Denark Constructions, Design Innovation Architects, M &M Development company, HP Video, American Financial Network, Hanna Cancer Associates, GI For Kids, Sleep Center, Travel Corner International, , Albert J Harb – Hodges, Doughty & Carson, PLLC, McKinney Law Firm, P.A., Harb's Carpeting and Oriental Rugs, C&S Refinishing, Saah Salons, Rebath of Knoxville, Knox CET, PureLine Design and Print, Inc., The Julianna Events Venue, Alcoa Auto Center, Belleza Salon & Spa, RoadMaster Auto Sales, Auto Clinic, and Oak Ridge Pharmacy.
In addition to these businesses, many Arab Americans contribute to Knoxville's economic engine by working at high levels of large area corporations including: Knoxville Assistant District attorney Samya Jubran, General Surgeon Dr. Mahdi Budayr of Blount Memorial Hospital, Mr. Wala Habiby of Coldwell Banker Wallace, Liza Zenni of The Arts & Culture Alliance of Greater Knoxville, Amel Djouadi of UT Arabic Program, Helen Harb of Harb DeSa Realty, Dr. Moody AlTamimi of ORNL, Ziad Burbar of Siemens Healthcare, John Hassan Fawaz of UBank Jellico, Rana Abudayyeh of UT College of Architecture and Design,  and Dr. Wahid Hanna who recently received an Endowed Chair Award from the UT Medical Center.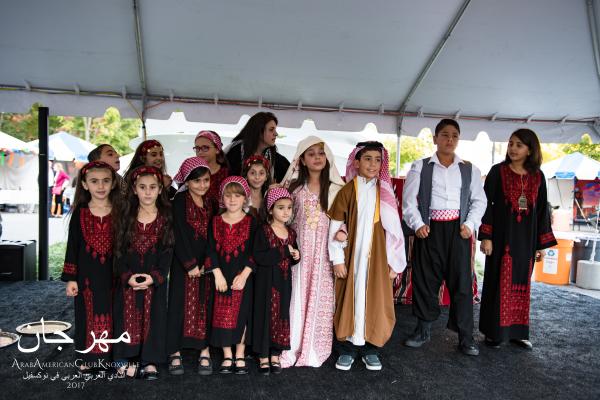 The recent influx of Arab Americans to Knoxville has strengthened their ties with the rest of the community. Many programs have been developed to welcome and include these newcomers throughout the City and County which in turn has allowed more Arab Americans to come to East Tennessee.  Knoxville schools now include Arabic programs and many professions now offer Arabic linguistics as staff members to facilitate the new customers and show them true southern hospitality.   
Arab Americans came and have stayed in Knoxville close to 100 years.  Many have come for a short visit and stayed due to the friendly treatment of people already living here. The fact that the numbers of the Arab American residents keep growing is the perfect proof of the open arms they continue to receive from the greater Knoxville community.