Vance & Christian McBride at the Bijou Theatre, photo credit to Bill Foster
It's no secret that Tennessee is home to a lot of great music. Music fans around the world know about the blues on Beale Street in Memphis and the rich history of country music in the Music City, but jazz in Knoxville? People in the broader world may know that we are home to the UT Volunteers, but Knoxville's flourishing jazz scene is not as well known.
As it turns out, the University of Tennessee is a good starting point for a conversation about jazz in Knoxville, because there is a direct link between Knoxville being home to our state's flagship campus and the city's current wealth of musicians and events. You see, the UT School of Music has been training jazz musicians since the 1950s and has offered a degree in jazz performance since 1976. Today, the school employs five full time jazz professors. Between them, they have toured, performed and recorded with some of the biggest names in the art form: Wynton and Branford Marsalis, Art Blakey, Elvin Jones, Freddie Hubbard and Tom Harrell to name but a few.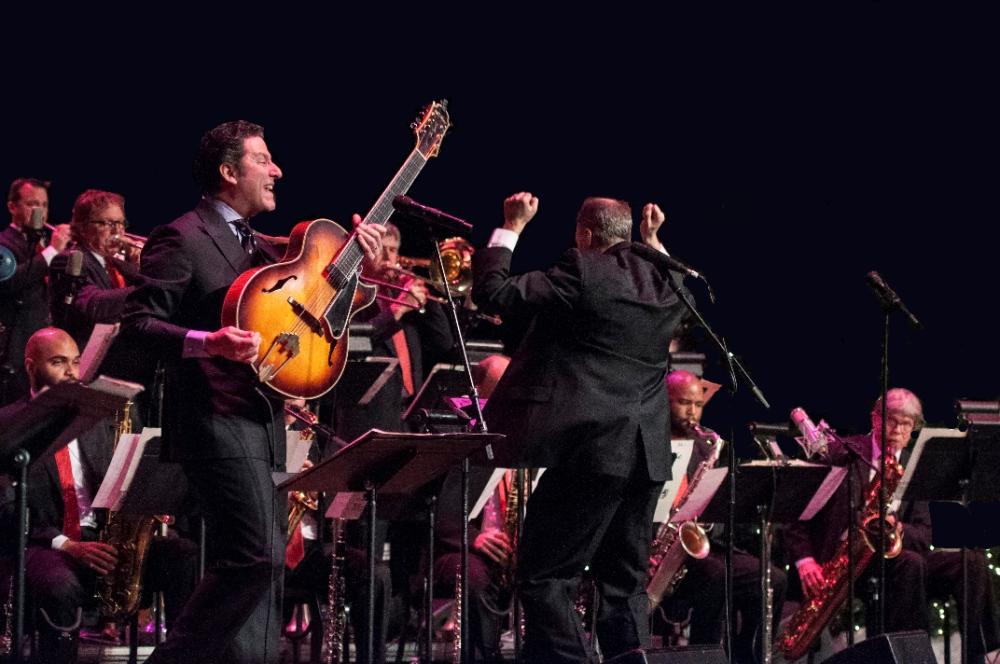 John Pizzarelli and Knoxville Jazz Orchestra at the Tennessee Theatre, photo credit to Eric Smith
While many of UT's jazz graduates have moved away to pursue careers elsewhere, many others have found the region's natural beauty, temperate climate and easy livability too attractive to leave. I myself happen to be among this number. I grew up in East Tennessee and began my studies at UTK in 1989. After graduation I spent four years in Chicago, but the weather and quality of life didn't suit me, so I ultimately decided to return to Knoxville in 1999.
The thing that I missed most when I returned home were the professional big bands that played in and around Chicago. As I reflected on this, I realized that there were enough skilled musicians in Knoxville to put together a big band of our own. After making a few phone calls, the Knoxville Jazz Orchestra was born. We began presenting concerts in the fall of 1999 and by 2001 had put together a European festival tour, performing at the Montreux Jazz Festival in Switzerland, Jazz a Vienne in France and the Festival Internacional de Ezcaray in Spain.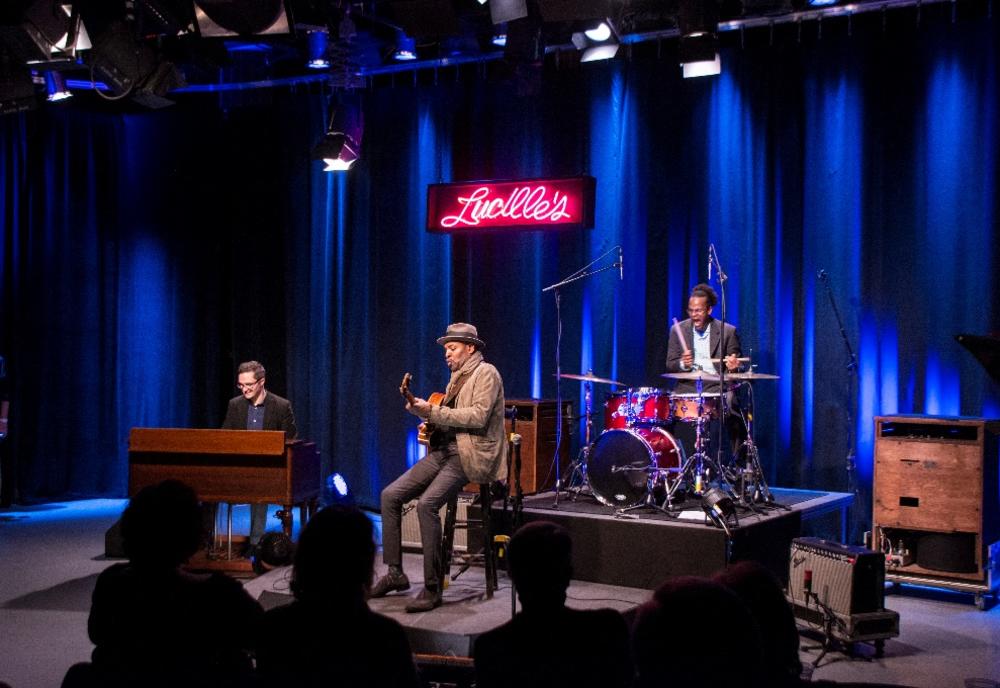 Live at Lucille's (featuring Bobby Broom's Organi-sation), photo credit to Eric Smith
Shortly thereafter, we began inviting international jazz stars to Knoxville to perform their music with our band. We formed a non-profit organization to support our activities and made it our mission to cultivate a local audience for the music that we love. Today, our organization presents several dozen concerts each year. This includes a series of ticketed big band concerts at the Bijou and Tennessee Theatres, a weekly series of free, outdoor small group concerts during the summer months and a brand new series of performances in conjunction with East Tennessee PBS called Live at Lucille's. This new series features top jazz artists from around the country, is taped in front of a live studio audience in Knoxville and will begin airing on PBS stations across the state in 2019.
In addition to the Knoxville Jazz Orchestra's events, there are several venues that offer jazz entertainment on one or more nights each week. Bistro at the Bijou, Pero's, the Crown and Goose and Drink all have regular jazz offerings and jazz bands pop up from time to time in rotation at Pres Pub, Barley's, Pilot Light and elsewhere. So now you know our little secret. We hope you'll come discover for yourself everything that our little piece of heaven has to offer soon!
If you have plans to be in Knoxville around Valentine's Day, you've got to check out vocalist Jazzmeia Horn at the Bijou Theatre on February 12!