If a neighborhood name like "Happy Holler" doesn't make you want to visit, we don't know what does.  This post is going to cover this neighborhood and either side of it on Central Street, a north/south route in North Knoxville that roughly parallels and is between I-275 and Broadway.  For the purpose of this post, this will include everything along Central at its south cross with Broadway (north of the Old City) up to where it curves and turns into Bruhin Road. 
An excerpt from Jack Neely's Historic Knoxville: The Curious Visitor's Guide to its Stories and Places book: "Happy holler started about 1885 when an Irish immigrant named Kavanaugh noticed that many farmers' wagons seemed to have trouble negotiating a steep dip in the road in Knoxville. As wagons got stuck in the mud, or broke axels, he figured they could use a drink, and opened a saloon here. It was a hit, […] and for years Happy Holler had a rough reputation with multiple beer joints."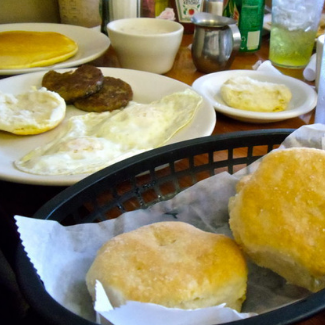 The Diner at Twisters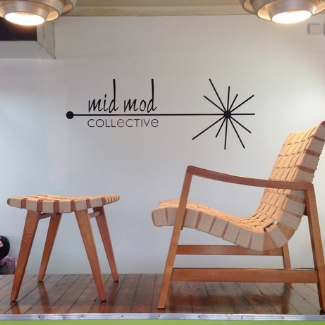 Mid-Mod Collective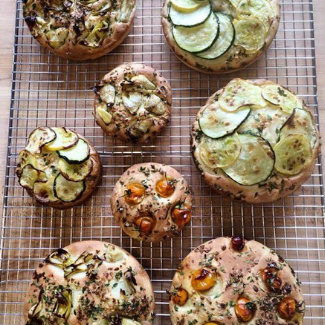 Wild Love Bakehouse
Starting these posts the way we always do – breakfast! You've got two options: The Diner at Twisters is the spot for that down home country cookin'; expect to find biscuits & gravy and the like here.  If a good cup of java and fresh baked goods are more your speed, look no further than Wild Love Bakehouse.  These made from scratch pastries, quiche, croissants, and more earned AFAR Magazine's "Best Bakery in the US" title in 2017.  If you chose Wild Love, stop next door at Mid Mod Collective, Knoxville's premier mid-century showroom.  Try not to drool on their Danish teak and other 50s/60s era items, please.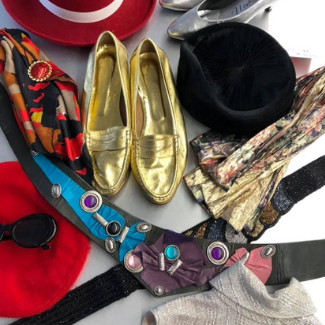 French Fried Vintage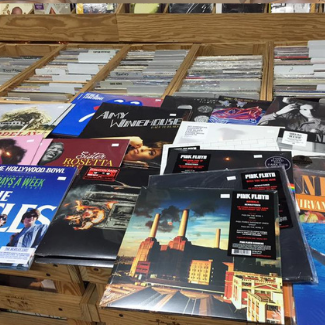 Raven Records & Rarities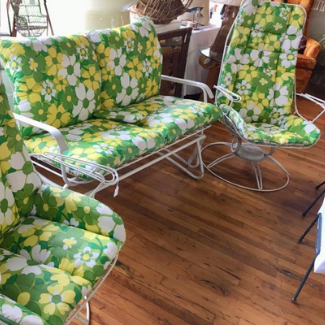 Retrospect Vintage Store 
Speaking of "mid-mod", this Happy Holler really has the groovy goods. For vintage clothing (late 80s/early 90s heavy but has all kinds), look no further than French Fried Vintage where their motto is "Hand-picked vintage finds for ALL.  Unique styles from classy chic to funky freak."  Couldn't have said it better ourselves!  If vinyl is more what you're hunting for, Raven Records & Rarities is where it's at.  If you'd like to look for both vintage AND vinyl – Retrospect Vintage Store has it all in one place!  Expect a booth-style layout with a friendly staff that will share their love of all things 60s/70s.  Those on vacation may have no need for a grocery, but if you do, a stop into Three Rivers Market will take care of that need.  A cute co-op welcome to everybody, you'll find local and regional produce to snack on, staples, and more.  For a holistic experience (read: yoga and massages), register for a class or schedule a massage at The Glowing Body.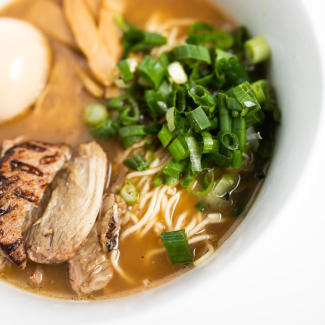 Ramen Bones Food Truck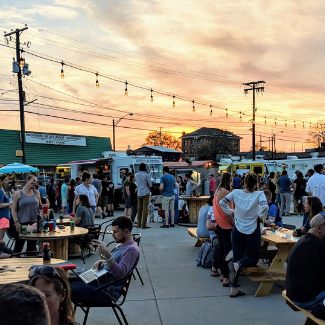 Central Filling Station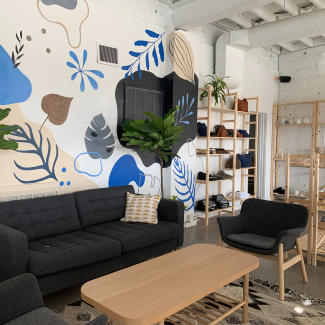 Jacks of Knoxville 
Lunchtime calls but sometimes no one in the group can decide what to eat.  When polled they say, "I don't know", "I don't care", and "whatever, just pick something".  Avoid the crew getting hangry and head straight to Central Filling Station, Knoxville's first food truck park.  Depending on the day/meal, you'll find up to 4 food trucks and an additional dessert truck.  We can just about guarantee that everyone will leave full and happy with a variety of cuisine, like barbecue from Oakwood BBQ, or a bowl of tonkotsu from Ramen Bones, or maybe some empanadas from Enjoy Latin Food – the combos are endless.  While you're there, swing by Jacks of Knoxville next door.  This is their second location, full of plant bb's, espresso, and local and regional artisans' wares.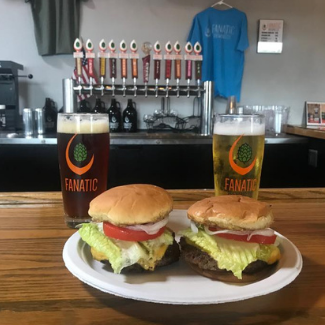 Fanatic Brewing Co.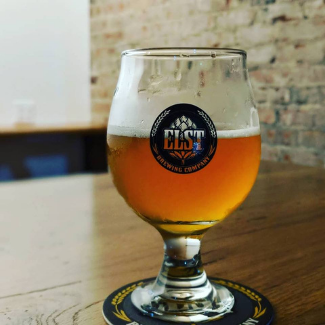 Elst Brewing Co.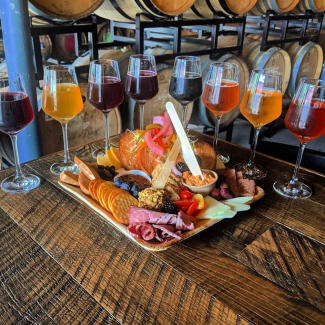 The Oak Room by Abridged 
Beer.  This is definitely its own category in this part of town and boy do you have your pick of the litter.  Tell us whatcha want: "drinkable" beer?  Fanatic Brewing Co. might be the spot (seriously, read their "about" section).  Would you rather go "Elstwhere"?  Elst Brewing Co. welcomes you to their Elstwhere Taproom or their backyard area with cheerful yellow furniture.  Elst also happens to be next to Steamboat Sandwiches (try the Italiano), so you've got some bites to go with the beer.  Do you like fancy bites for your beer? Do you like sours?  Then have we got the treat for you: The Oak Room by Abridged.  The Oak Room has delectable charcuterie boards to pair with barrel-aged sours, but don't let the pucker scare you away; they have other IPAs and stouts from their sister brewpub, Abridged (in the Bearden neighborhood).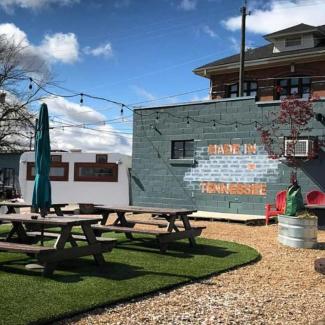 Hops and Hollers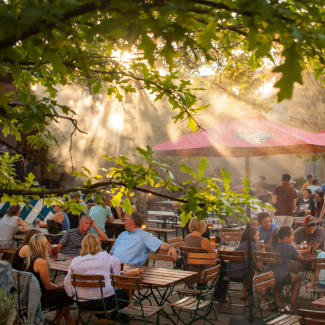 Schulz Brau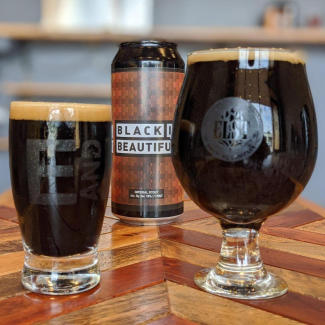 Ebony & Ivory Brewing 
Is the squad still arguing about what to drink now, too?  Not to worry, take 'em to Hops and Hollers – you're in Happy Holler, after all!  Enjoy a happy hour with everything from local brews on tap, a stocked market with regional and national faves, and even Michelob Ultra for *that* person.  Voila, everybody's happy!    Speaking of happy, what is happier and more enchanting than drinking beer in a castle? Knoxville can fulfill this request with a visit to Schulz Brau: a delightful brewery with a taproom inside a castle. Grab an authentic German beer (the owners are from Germany) and enjoy the Biergarten if it's a nice day outside.  They also serve German pub food like bratwurst, sauerkraut, and gigantic pretzels.  Lastly consider Ebony & Ivory Brewing.  This newcomer to the Ale Trail scene has created "a safe, comfortable, inclusive atmosphere where all can find common ground through beer."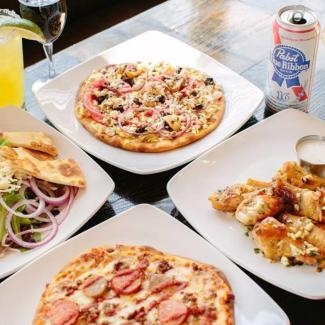 Central Flats & Taps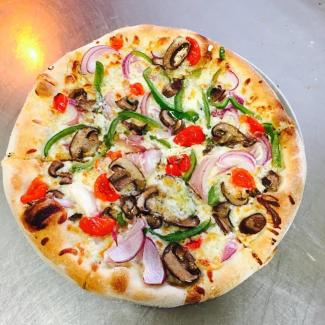 Pizzeria Nora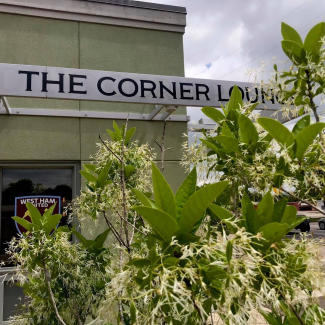 The Corner Lounge 
Let's take a break and grab some dinner.  Central Flats & Taps has flatbread pizzas and extensive selection of beer on tap (ok we lied about taking a break, there's so much good beer here we can't help ourselves).  Park in the back, sit outside, and relax.  Or if you stayed at Ebony & Ivory, Hard Knox Pizza is next door. Another excellent pizza option is Pizzeria Nora – what can we say, we like pizza and beer around here!  If you want a mix of drink options and sandwiches and pub snacks in the same place, that place is The Corner Lounge (hint: next door to Magpies Bakery).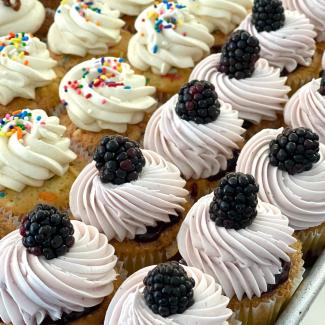 Magpies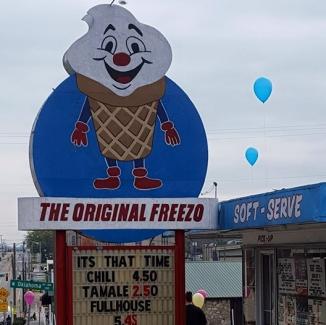 Original Freezo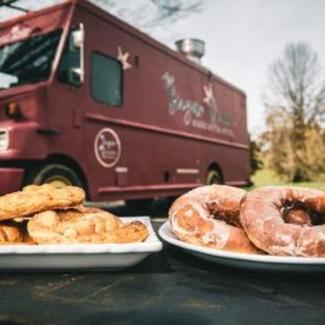 Sugar Queen Food Truck 
We'd be remiss if we didn't mention dessert.  We already know you didn't save any of those croissants from Wild Love, so try some other delicacies – like cupcakes – from Magpies Bakery.  This spot is known for their incredible buttercream frosting.  With a motto like "all butter all the time", you know what you're getting into.  For those that would rather go the ice cream route, The Original Freezo is swirling up your childhood memories at their Happy Holler icon (don't forget to bring cash and come before 5pm!).  For more evening treats, head back to Central Filling Station and see what dessert trucks might be there; hopefully you'll find something like Your Sugar Therapy, The Donut Theory, or Sugar Queen.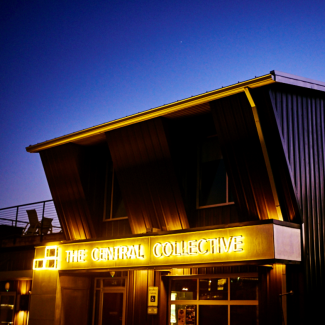 Central Collective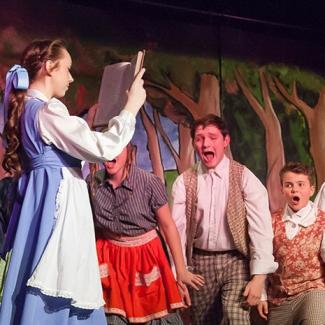 Knoxville Children's Theatre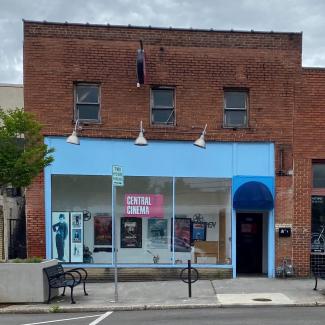 Central Cinema 
Several options abound for an evening excursion.  Firstly, check the calendar over at Central Collective.  This community space has hosted events like "Good Sport Night", pop-up shops with Dale's Fried Pies and Refill Coffee, and drop-in drawing classes with Knox Draw.  For those looking to bring the kids, the Knoxville Children's Theatre is a must – expect a professional production for children, by children.  For movies with a twist, we'll recommend Central Cinema.  This neighborhood movie house features classics like Cool Hand Luke, cult classics like Pulp Fiction, and all kind of staff faves in between.  Central Cinema was founded by the creators of the Knoxville Horror Film Fest, so you'll also see a generous sprinkling of flicks like The Texas Chainsaw Massacre and Leatherface.  If you'd rather be the star of the show, head to Marie's Olde Towne Tavern on karaoke night.  For those looking for a LGBTQ+ friendly atmosphere, you've already found it within Happy Holler itself but we'll point out Club XYZ specifically.  Dubbing themselves "Knoxville's Friendliest Gay Place to Be", expect events like "Queenz Bingo", Club Trivia Night, Karaoke, and more drag queen shows than you could bat your false eyelashes at.  Come early from 7-9 pm for their "Happy Holler Happy Hour"!