The Bijou Theatre is 110 years old. It was finished in the Edwardian era, the final days of Teddy Roosevelt's presidency, and at a time of rapid cultural change. 
Very few human beings ever get to see their 110th birthday, but like a person who lives a long time, the Bijou has tried on a lot of different identities. It opened with a famous traveling Broadway show, Little Johnny Jones—the show that introduced "Yankee Doodle Dandy" and "Give My Regards to Broadway." But within a short time, it was also a place known for the popular form known as vaudeville. 
You'd have to be nearly as old as the Bijou to remember vaudeville in its prime, but for about 40 years that peculiar genre was more common than any other live entertainment in Knoxville. Basically vaudeville was a traveling variety show, usually with several different acts—typically four, but sometimes more or fewer—including singers, comedians, magicians, dancers, jugglers, acrobats, animal acts, dramatic scenes. A century ago or more, there were typically two or three different vaudeville troupes in town performing at different theaters simultaneously. With vaudeville, you never knew what you were in for, which was part of the fun of it. Vaudeville brought us Will Rogers, Sophie Tucker, the Marx Brothers, all of them once the center of attention at the Bijou.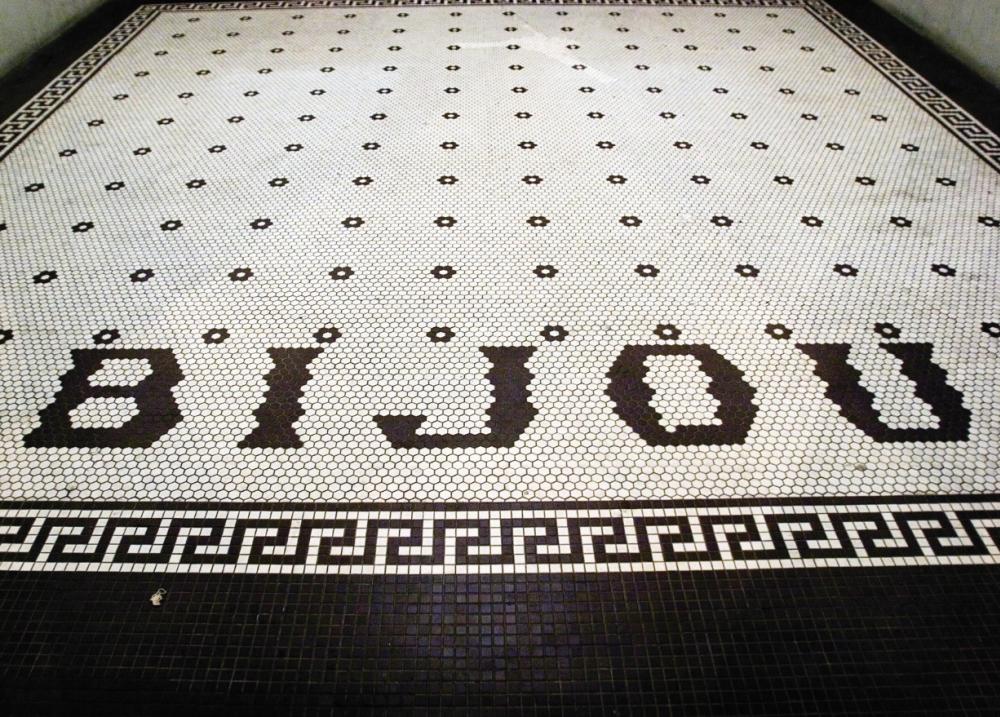 The Bijou saw a few musical shows, concerts, including musicians like John Phillip Sousa and his famous band. And it was the first regular home of the Knoxville Symphony Orchestra, back when it was led by Bertha Walburn Clark, its founder. And it hosted dramas, including some of UT's early productions, before there was a proper stage on campus. John Cullum, future Broadway and TV star, got his start at the Bijou in 1949. (He turned 89 on March 2, but is still working; just recently, he has played recurring roles on the sitcom The Middle and the political drama Madam Secretary.)
Then, off and on, the same Bijou was mainly a movie theater. It was serving that role in the 1940s when it inspired a novel, Bijou, by David Madden. And then, for nine years beginning in 1965, it was a porn theater. And in the middle of all that, believe it or not, it closed down altogether, in the late '20s, and operated as a parking garage. 
And in the early 1970s, it very nearly became a parking lot. Thanks to a new group called Knoxville Heritage (later Knox Heritage) it was saved from demolition, and started a new career at age 65. 
That ambitious renovation in 1974 steered the Bijou back somewhat closer to its original purpose, as a pocket performing-arts center, with occasional drama and dance and film, but lots of musical concerts. Dizzy Gillespie, the Ramones, Tony Bennett, David Byrne, John Prine, Doc Watson, and a hundred other legends have performed at the Bijou in living memory. Thanks to the Big Ears Festival, it may now be more famous than it ever was, as music critics from around the world come to experience new music there, and to experience the Bijou itself. Some big-city music writers have recently claimed its near-perfect acoustics make it one of the best places to hear music in the entire country.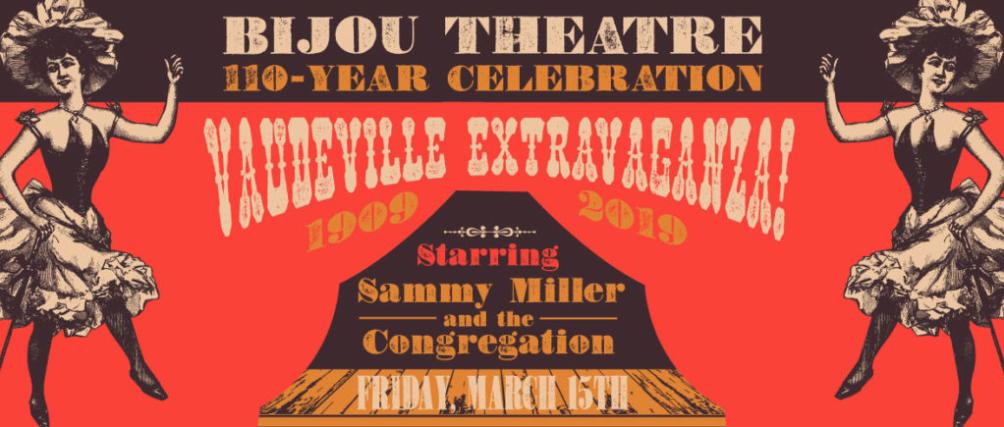 The Bijou is hosting a 110th birthday event on March 15, with a Vaudeville Extravaganza, to evoke those oft-wacky early years.  
Even if you don't make that, chances are you'll find something to your liking there. And even if you never go there at all, you have to acknowledge that the Bijou is one of the reasons people around the country have heard of Knoxville. Most cities don't have anything like it.