South Knoxville is such a fun area of Knoxville to explore.  If you head up to the Sunsphere and fix your gaze directly south across the Tennessee River, you'll notice it looks a little undeveloped compared to the cool city that surrounds you.  That, my friends, is what we call the "Urban Wilderness" – a 1,000 acre stretch of land that provides plenty of opportunity to hike, bike, rock climb, paddleboard, kayak, and more.  Today we'd like to take you on a sample weekend excursion to South Knoxville aka SoKno.  If you like the outdoors, beer, and chill vibes – this is the neighborhood in Knoxville for you!
Friday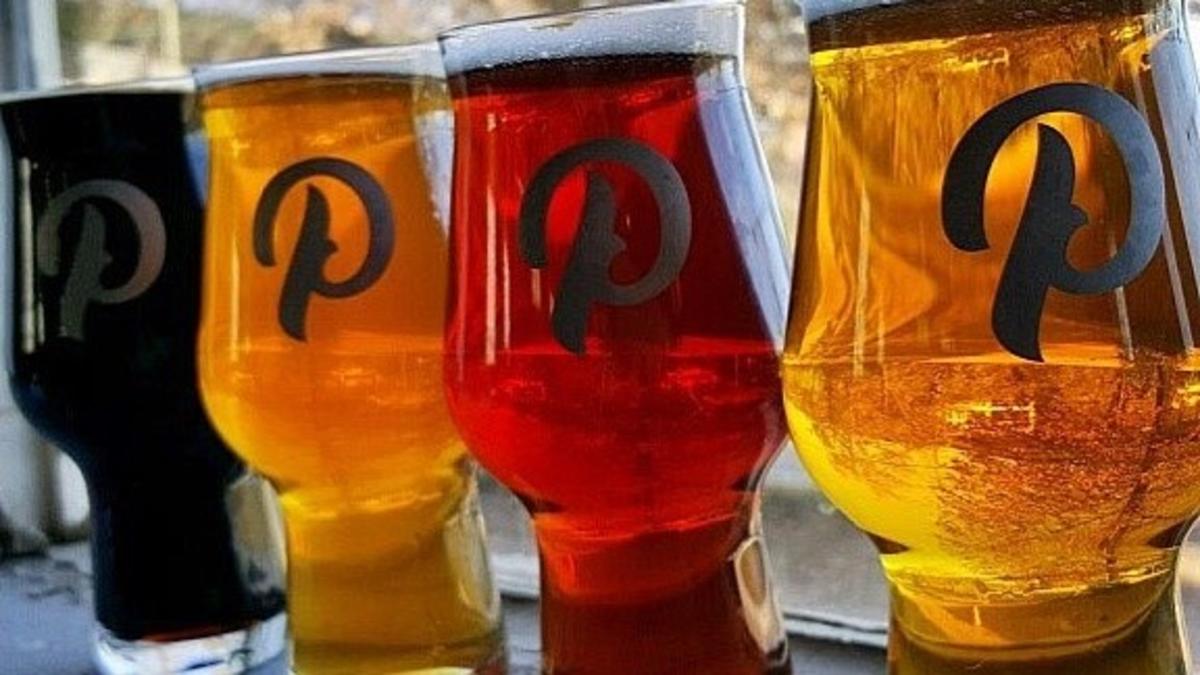 Shades of Beer, photo credit Printshop Beer Co.
Most likely you're driving or flying in after work – TGIF!  After checking in to your hotel, relax with some suds at Printshop Beer Co.  Dinner is just down the street – give the Landing House a try.  A unique blend of French and Vietnamese/Cambodian cuisine is anything but stuffy, and they've got veggie options too.  Don't stay out too late – you're gonna want to rest up for tomorrow!
Saturday
Start your Saturday adventure by fueling up – might we suggest Honeybee Coffee?  This shop has some delicious baked goods and that caffeine to get your morning going.  Their wooden menus are the cutest – go grab an iced latte and you'll see what I mean.  Or consider CommonPlace Coffee, another cute shop down Chapman Highway.  A former bank, this spot allows cozy conversation - one of the rooms is the former vault!  Another favorite is South Press, an LGBTQ+ friendly space that hosts trivia, drag shows, and brunchy jams on the stage.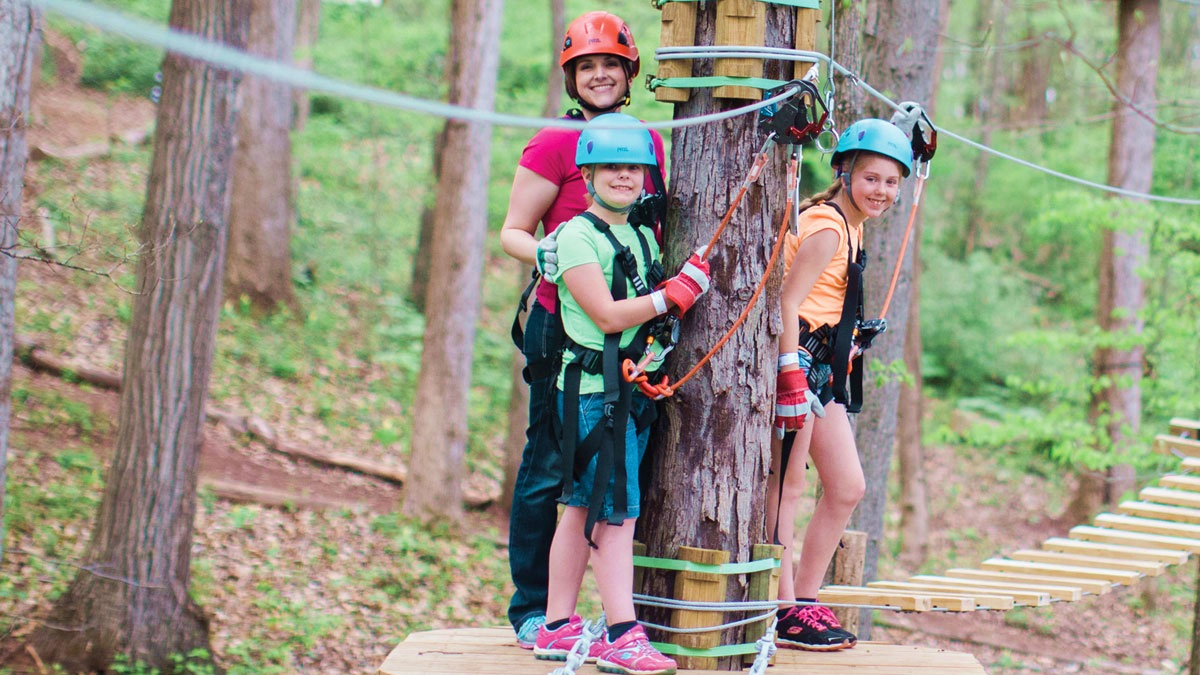 Learning the Ropes at Navitat
For a family-friendly (and pet-friendly) excursion, Ijams is the place to go.  Ijams Nature Center (pronounced eye-yms like the dog food brand, not eye-jams) is really the crown jewel of the Urban Wilderness.  The Center is a wildlife sanctuary that hosts environmental education programs and places to get out and stretch those legs.  Ijams offers a variety of outdoor activities, including trails, rock climbing, and paddleboarding/kayaking (we'll come back to that later).  There is also a treetop adventure course you will want to experience called Navitat.  Navitat has 6 'trails', with 3 beginner, 2 moderate, and 1 difficult.  You can spend as much time as you like challenging yourself and your friends or family on the different trails; I'd recommend at least 3 hours.  Some of us are afraid of heights and we can admit it.  I happen to be one of those people, and I survived the beginner course at Navitat and lived to tell the tale.  I also managed to be completely outpaced by an 8 year-old (7 is the minimum age requirement), so um, there's that.  But seriously, it was a lot of fun and the next time I go I want to experience Navitat at Night!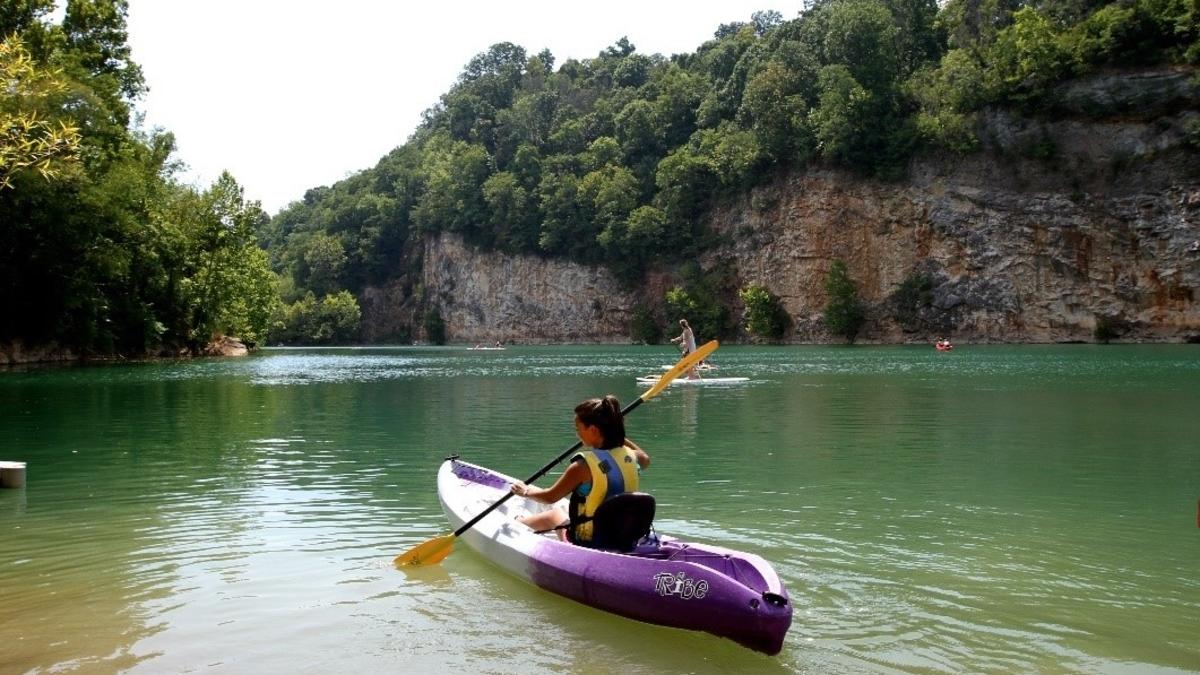 Stand Up Paddleboardling at Ijams
Lunchtime beckons, and no need to go far with SoKno Taco.  With all this fun outdoor activity you've earned the right to eat an embarrassing amount of chips and queso, so don't let us stop you.  Once you've managed to pull away from your mid-day margarita (hey you're on vacation!), you have one decision to make:  sit and chill some more, or afternoon cool down (both is an acceptable answer).  If you've got kids that are just itching for a playground, go over to Suttree Landing Park (that's the header image to this post, stunning, no?).  If the kids are old enough for watersports or you're on a couples/friends trip, treat yourselves to the experience of paddling in a quarry.  River Sports rents kayaks and SUPs at Mead's Quarry (part of Ijams), so choose wisely based on your ability or lack thereof to balance!
Speaking of treats, it's time for another beer!  Alliance Brewing Company is SoKno's first brewery, and you are very likely to see a gaggle of mountain bikes outside.  Plenty of seating and a rotating schedule of food trucks have you covered for dinner – and you didn't even need to freshen up.  Now THAT'S refreshing!
For dinner, Red Bud Kitchen is where it's at. Consider just one more beer at Hi-Wire Brewing Taproom (behind Red Bud, and they deliver there too), then head over for a full farm-to-table meal.
Sunday
The clear choice here is Simpl - a delightful way to carb up so you can hit some trails today!  We mentioned the Urban Wilderness at the beginning of this post, which if you've been to Ijams you have been to a big part of it, but there's SO MUCH MORE.  That link has incredible detail on where to park, where to go, what to do.  If you are into mountain biking, you'll want to know that the Urban Wilderness is home to a double diamond mountain biking trail at Baker Creek Preserve.  You can catch videos of this expert-level trail and less scary trails on this page here.  If you'd prefer an artistic scavenger hunt, try mural hopping or for the history buffs there are Civil War sites to find.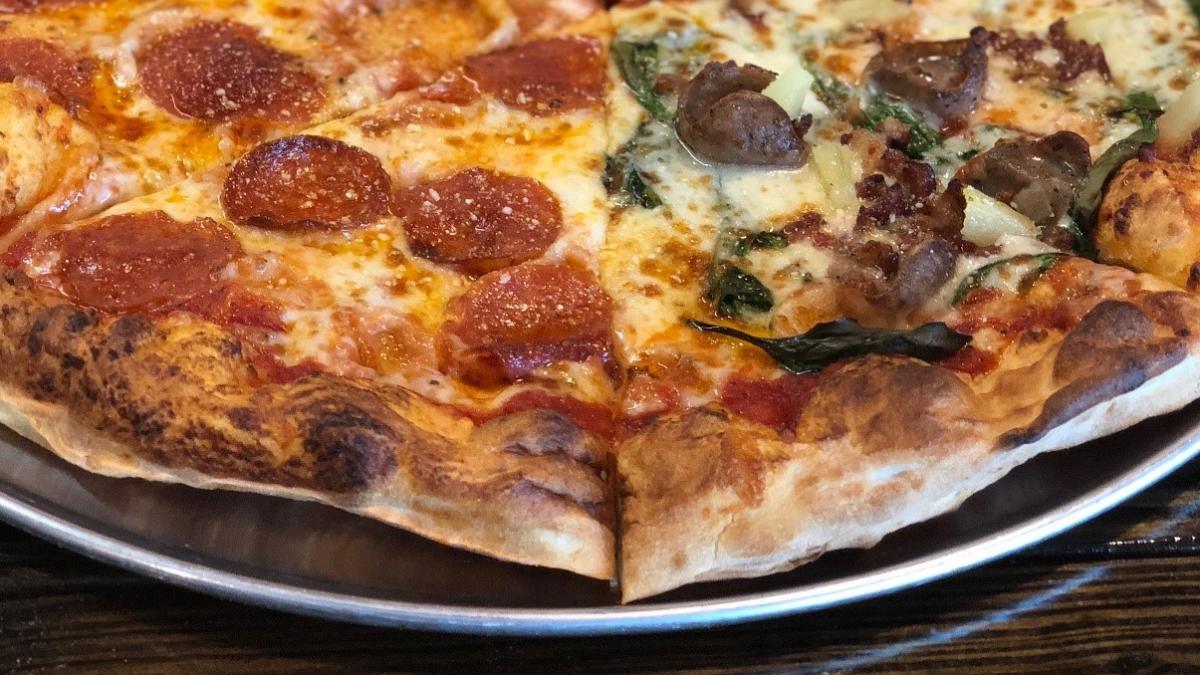 Mix and Match Slices at South Coast Pizza
Congratulate yourself on once again earning some eats and drop in at South Coast Pizza.  The kids will love the picnic tables on the inside concept, and frankly the whole family will love their pizza.  Eat a slice for me!
You don't have much time before heading home or catching that flight out of McGhee Tyson (did we mention we have over 30 direct flights?).  So enjoy one last beer at the aptly named Trailhead Beer Market.  Cheers to a successful weekend trip in Knoxville – you've only scratched the surface.  Hope to see you back soon!