Innov865 Week is an annual celebration of innovation, entrepreneurship and community in Knoxville. As the first Maker City in America, we know something about innovation.
Visit Knoxville is proud to be the Culture Track sponsor for Innov865 Week 2023 this year! In preparation for the week-long celebration, we've teamed up with the Innov865 Alliance to show you around Knoxville – digitally!
Grab your phone and explore all the city has to offer! And don't miss out on all of the networking opportunities, pitch events and more happening from September 8-15 (plus a couple of bonus events on September 16)!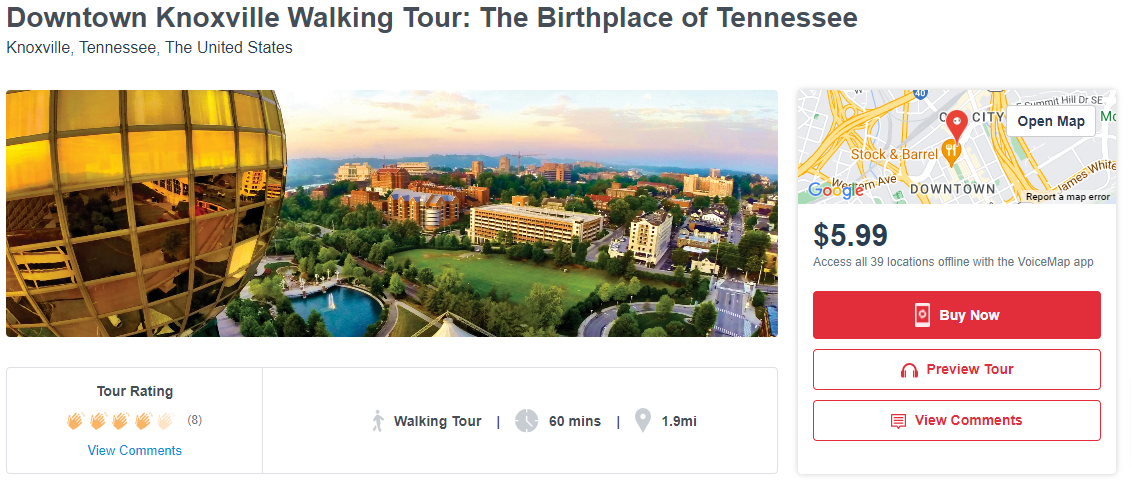 Knoxville has always attracted nature lovers, adventure seekers and artsy folks alike, and, on this walking tour through the city's historic downtown area, you'll find out why. The Downtown Knoxville Walking Tour: The Birthplace of Tennessee audio tour ($5.99 on the VoiceMap app) takes you through some of the city's most iconic architecture, through the heart of the city and pedestrian-friendly Market Square, and ends at the iconic Sunsphere at World's Fair Park.