Fall at the Knoxville Museum of Art (KMA) is a wonderful time of year. Summer is over. School is back in session, the weather turns a bit cooler, and the museum's activities pick back up in full force. Now don't get the wrong idea, summer is a great time at the museum as well with the echoing sounds of laughter and little voices filling the air as kids of all ages partake in summer art classes. But fall is different. Fall tends to usher in a renewed sense of orderly enthusiasm and a disciplined anticipation. The cooler weather brings activities indoors as lectures, workshops, and events ramp up. Fall is the nice respite that everyone needs. Fall at the KMA is just cool!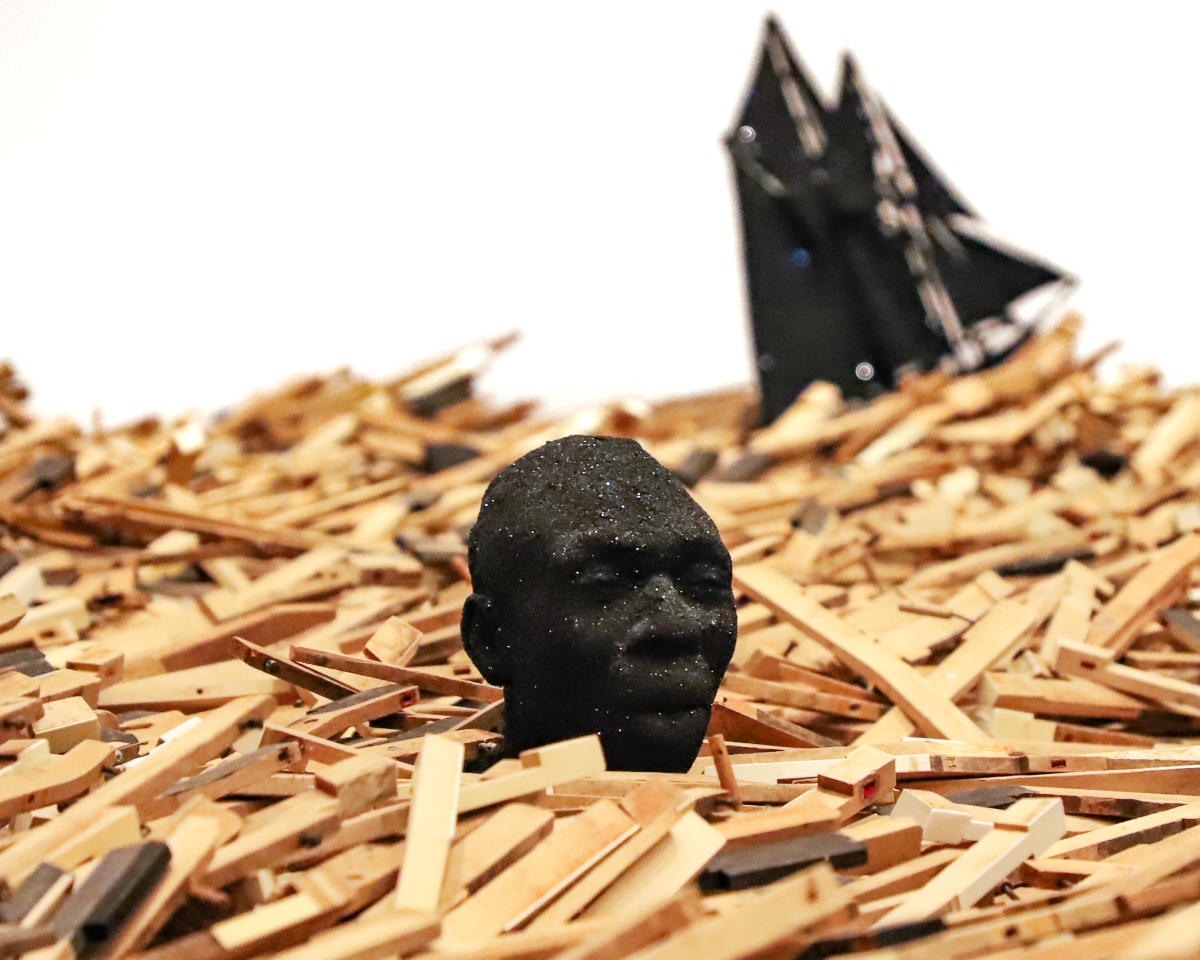 Radcliffe Bailey, Windward Coast - West Coast Slave Trade, 2009-2018, piano keys, plaster bust and glitter, dimensions variable © Radcliffe Bailey. Courtesy of the artist and Jack Shainman Gallery, New York. Photo by Sarah Kaplan

Artist Radcliffe Bailey speaking at the Knoxville Museum of Art (2022). Photo by Sarah Kaplan
Many workshops also ramp up for the fall season. The KMA's Cocktails & Conversation program remains a crowd favorite. The program presents diverse speakers ranging from artists, curators, and historians to professors and community leaders. The lectures are truly captivating and allow the audience to discover something they may not have known before! On Thursday, September 22, at 6pm, the KMA will host an evening with world-renowned artist Radcliffe Bailey. Attendees can expect to enjoy a bourbon-inspired cocktail and light refreshments accompanied by a thought-provoking discussion of heritage, culture, and identity through Bailey's art. The event offers a cash bar and is free and open to the public. Registration is requested.
In addition to activities, the KMA Gift Shop embraces fall with new seasonal merchandise that is sure to satisfy everyone's taste.  Hand-blown glass pumpkins by Knoxville artist Johnny Glass are a favorite of shoppers. They are available in iridescent and a variety of bright colors.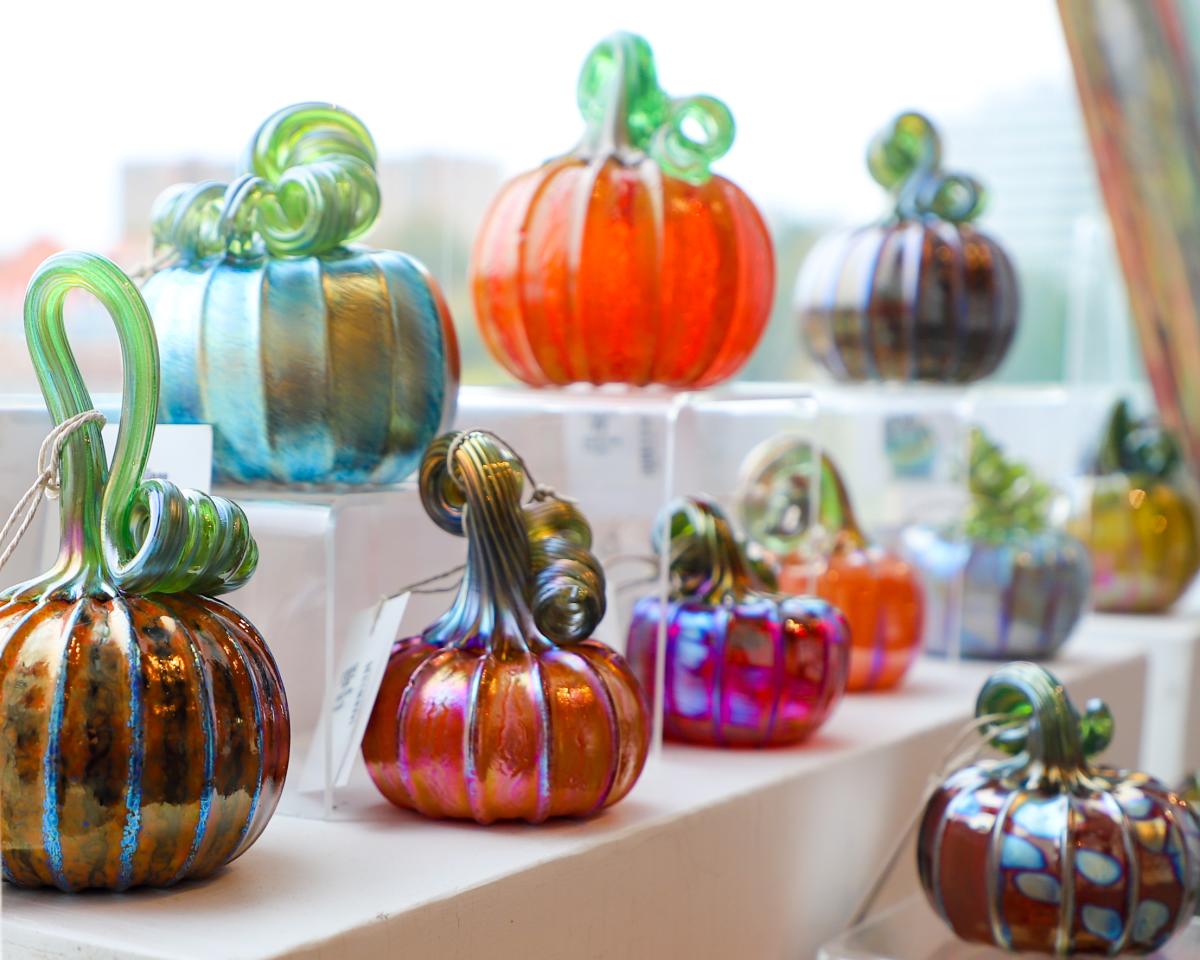 Hand-blown pumpkins by Knoxville artist Johnny Glass Photo by Sarah Kaplan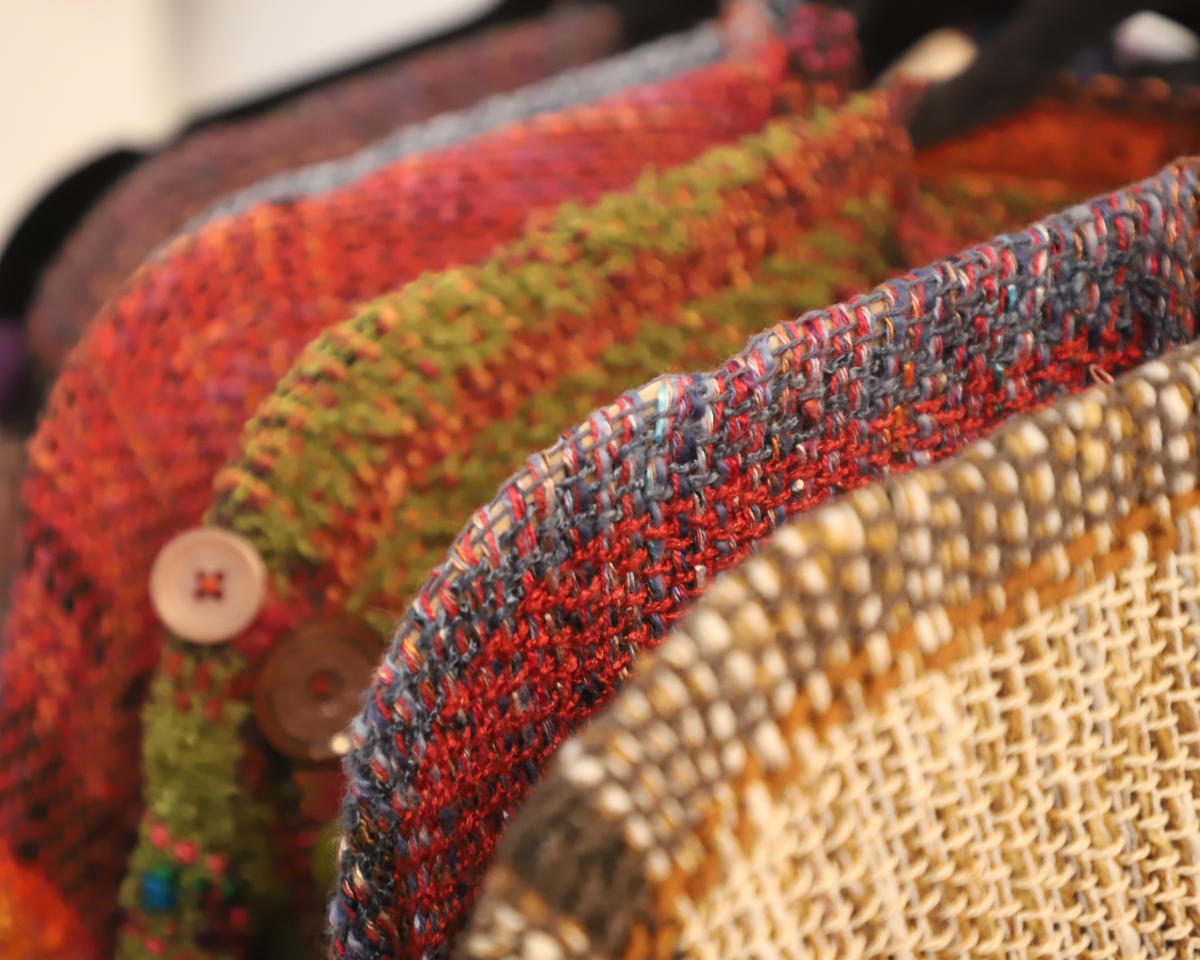 Fiber art by Judi Gaston Photo by Sarah Kaplan
So be sure to stop by the Knoxville Museum of Art this fall to take advantage of all the exciting activities and exhibitions the museum has to offer. Admission is always free so visit often!