In some circles, the year 2020 has been called a "dumpster fire". Defined as a metaphor for chaotically bad situations or laughably poor performance, it's hard to argue with that.  But did you know the word "dumpster" itself hails from Knoxville? It's true!  Read on to learn about its inventor!
The word dumpster didn't even exist in the English language until November 1936, when George Dempster, the industrialist-inventor associated with a machinery company called Dempster Brothers, introduced them, just in time for the Christmas season. He placed four of them in the alley between Gay Street and Market Street, south of Union Avenue, where he knew holiday retail was about to get very busy.
It was, he said, an "experiment." He wanted to prove the city could save time and money in trash pickup by putting out bigger garbage receptacles that could be picked up with a special truck. Naming them after himself, he called them Dempster Dumpsters.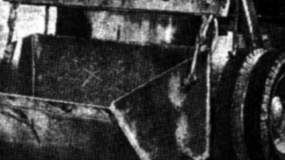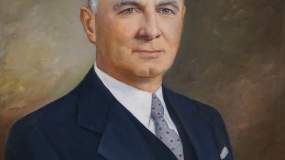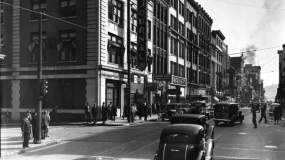 They were much smaller than the dumpsters we know and love today, each one holding less than 40 cubic feet of trash, but they were much bigger than standard garbage cans and could be more easily moved no matter what was dumped into them. Those dumpsters in the alley, alongside what's now Krutch Park, were the first four dumpsters in world history. They were very useful to Gay Street retailers, who pitched in to share the $75 bill for each of them. There would be more of them the following year, and soon they'd appear in nearly every alley.
Dempster, son of Scottish and Irish immigrants, had some experience with hauling large amounts of material; years earlier, he'd worked on building the Panama Canal. The 49-year-old businessman got some criticism in 1936 because he was, at the time, serving as Knoxville's city manager, just then involved in establishing the modern new airport out on Alcoa Highway. Some thought it improper that he might profit from a Dumpster deal with the city.  Dempster protested he wasn't trying to sell anybody anything. He just wanted to see if it would work. Knoxville liked him, regardless, and years later, elected him mayor.
Within weeks, the Dempster-Dumpster was a sensation among other municipalities, and representatives from Nashville, Louisville, and even Washington, D.C., came to downtown Knoxville to behold the wonderful new innovation. The deceptively simple idea caught on globally, and the Dempster Brothers company, with its factory on the north side of town, was there to meet the demand. Inevitably they got bigger, both in size and popularity.
Today, people around the world recognize the word "Dumpster" without realizing it's named, sort of, after an enterprising fellow who became mayor of Knoxville.