Early this year, the Knoxville Museum of Art (KMA) opened its new exhibit with more fanfare than has greeted any new show in years. "Through the Unusual Door" is an exhibit mostly of the colorful artwork of Knoxville native Beauford Delaney (1901-1979) with special emphasis on his close intellectual relationship with major civil-rights author James Baldwin. Heralding it was a symposium at UT attended by scholars from across the nation, the very well-attended debut of an original opera called "Shadowlight" performed by Marble City Opera about the life of Delaney (it got national attention in opera news, too), and a big opening party that included well-known authors and members of the Delaney family from several states away. Banners all over the downtown area celebrated the series of events, all focused on this show.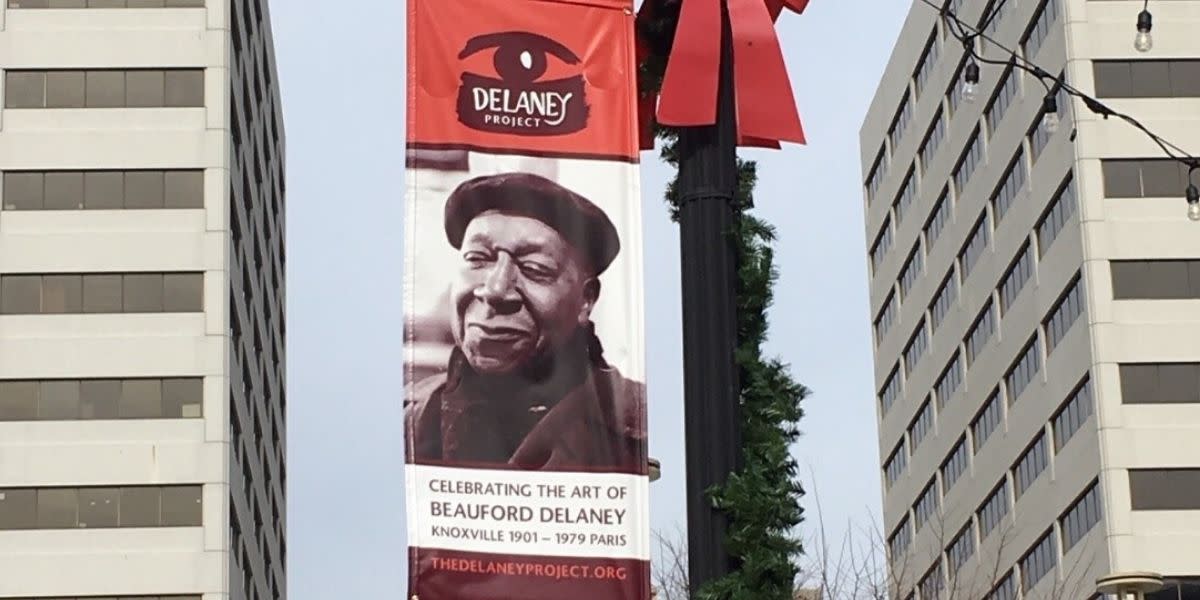 Delaney Project Banner in Market Square | photo credit KHP
Then, when the show had been hanging for only about a month, came the lockdown. It was originally scheduled to close in May, but the dauntless KMA found a way to keep up the show, which includes both items from KMA's collection and items borrowed from other sources, up until October. The problem is that there's no one there in the big empty building to see it, and it's still uncertain when the KMA can safely reopen.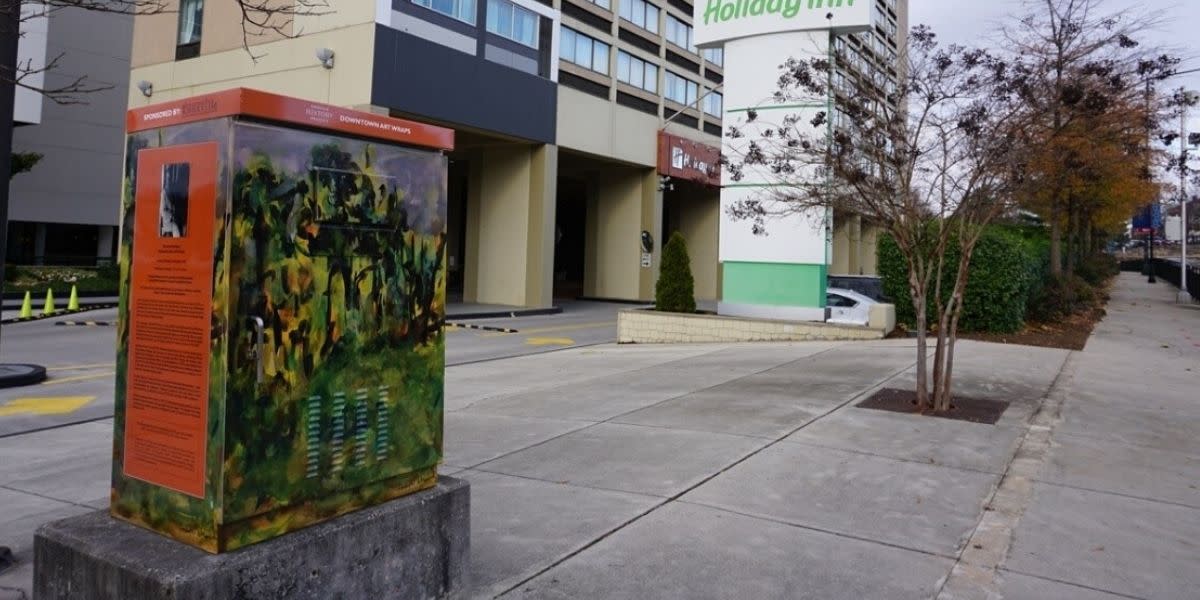 Downtown Art Wrap Project outside Holiday Inn World's Fair Park | photo credit KHP
In the meantime, the resourceful folks at KMA have brought us the next best thing: a virtual tour of the exhibit via Youtube by the best guide there is, Stephen Wicks, curator of the exhibit. These links offer, in effect, a very unusual door to see "Through the Unusual Door."
Episode 1: https://youtu.be/ia7AI4WW9qo
Episode 2: https://youtu.be/rT7PRtl4TgA
Episode 3: https://youtu.be/MWMjgbXXv_c
Episode 4: https://youtu.be/sFRjY-GkguQ
Beauford Delaney's unique story is one of Knoxville's emblematic tales: an African-American outsider with his own way of looking at the world became Knoxville's single best-known painter.
Delaney spent most of his first 22 years in Knoxville, and began here, under the tutelage of our own old master, Lloyd Branson, whose studio was on Gay Street. The young artist left in 1923 to see further training in the Northeast, eventually settling in New York, where he became one of the most colorful characters in Greenwich Village. He later moved to Paris, where he's buried, and much revered, with an occasional retrospective exhibit. He never forgot his hometown, though, coming back for an extended visit in 1969-70. His brother's home on Dandridge Avenue (next door to the Beck Cultural Exchange Center) where Delaney stayed, is being renovated as a shrine to his memory and that of his younger brother Joseph, who was also an artist with a very different style.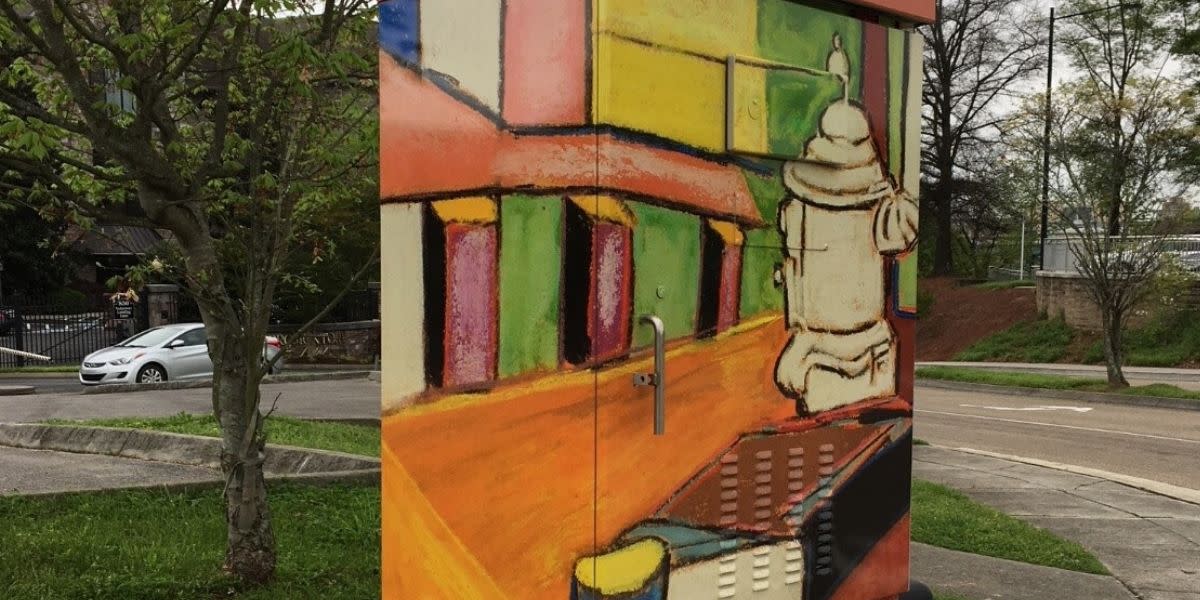 Downtown Art Wrap Project of Delaney's "Yaddo" | photo credit KHP
When the exhibit started, the Knoxville History Project prepared this background of the unusual artist's youth in Knoxville. If you want to learn more, see our narrative, "Beauford Delaney in Knoxville."