There's a certain breed of traveler who loves old cemeteries. Knoxville has lots of old burying places, graveyards, churchyards, memorial parks—dozens of them, 230 years' worth—no two are very much alike. Perhaps most rewarding is an autumn walk in Old Gray. 
The tree-shaded Victorian-era cemetery is 14 acres of stories on the northwestern corner of downtown. It's privately owned, but run by a nonprofit and open to the public in the daytime. But on Sunday, Oct. 17, at 4 - 7 p.m., Old Gray is sponsoring its annual public fundraiser, "Spirits of Old Gray," with walking tours and actors interpreting several of its many characters. 
Many newcomers assume that Old Gray's name implies some connection to the Confederacy, but the cemetery probably holds more memorials to Unionists, including some especially famous ones. In fact, the name is a decade older than the secessionists' choice of uniform color and is an honor to the 18th-century English poet Thomas Gray, they guy who wrote "the paths of glory lead but to the grave." 
Old Gray shows many colors other than gray. In fact, it's formally sanctioned as an arboretum for its diversity of trees. They were no accident. Old Gray was founded in 1850, at the height of the international garden-cemetery movement, which started in Paris. The idea, new at the time, was that cemeteries should be beautiful, and invite visitation with a variety of trees and flowering shrubs. 
The stories are in the stones. Old Gray includes, for example, three stones with exactly the same death date: Oct. 19, 1882. Those were the stones of the two Joseph Mabrys, elder and younger, and Thomas O'Conner, the bank president who shot them both on a Tuesday morning on Gay Street, as he fell to the younger Mabry's return fire. The bizarre gunfight made national headlines and even captured the attention of Mark Twain, who included an account of it in his nonfiction book, Life on the Mississippi. O'Conner's grave is in the opposite end of the cemetery from the Mabry plot. (Visit the Mabry-Hazen House, one of Knoxville's seven Historic House Museums, to learn more about this tale that seems fitting of the Wild West.)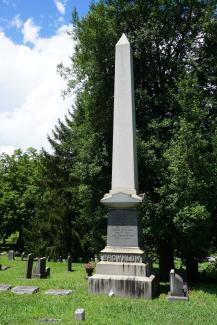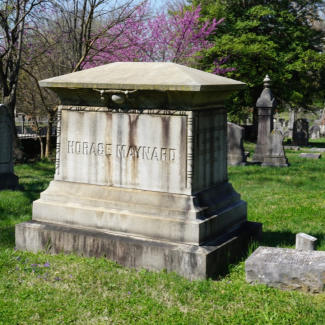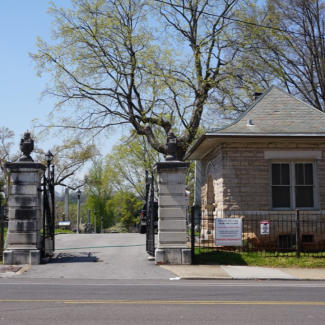 They're not the only combatants buried here. Former Confederate Col. Henry Ashby is memorialized prominently, with a death date of 1868, while the man who shot him in another downtown gunfight, former Union Maj. Eldad Cicero Camp, is buried at some distance to the north. 
Just across the lane from Ashby's stone is the tall marble obelisk marked with the name of Old Gray's most famous occupants, "Parson" W.G. Brownlow, the incendiary pro-Union journalist who became, unexpectedly, governor of Tennessee just before the Civil War ended, and through unorthodox tactics pulled his home state kicking and screaming back into the Union, and in so doing gave Black Tennesseans the right to vote. (There's quite a bit of Civil War history in Knoxville, consider doing the Divided Loyalties: Civil War Driving Tour to explore several historic sites.)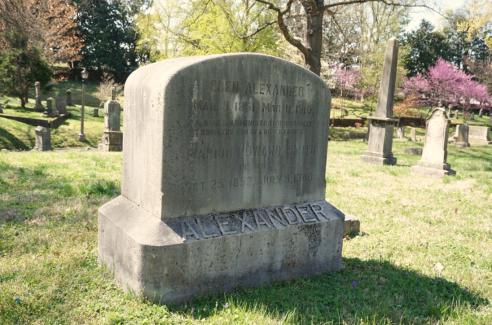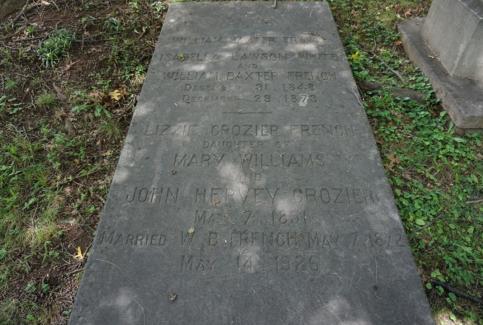 Just down the hill is also the 1911 gravestone of former UT classics professor Ebenezer Alexander, marked "Teacher – Administrator – Diplomat." Not mentioned is the fact that as ambassador to Greece in the 1890s, he played a major role in launching the first modern Olympic Games. He saw the Olympics as a modern revival of something he had been teaching his students about for decades. 
He's not the only diplomat here. Near the entrance is the grave of Horace Maynard. He was the lawyer honored in the name of Union County's seat, Maynardville, but he was also U.S. ambassador to Turkey, who developed a taste for strong coffee and assisted German archaeologist Heinrich Schliemann in his excavation of what he believed to be ancient Troy. Also a former congressman, Maynard, who refused to leave his seat in the U.S. House of Representatives when Tennessee joined the Confederacy, was a rare Tennessean in Washington of Lincoln, who was a close ally.  
Just down the way is the gravestone of Lizzie Crozier French, the widowed mother who raised a child by herself and became Knoxville's most prominent and influential suffragist, who lived long enough to see women get the vote, and also to make a creditable run for city council. A new historical marker is at her flat stone, which also memorializes the husband who died half a century before she did. (She is additionally represented in the Tennessee Woman Suffrage Memorial in Market Square.) 
The cemetery's tallest monument—an obelisk even taller than Brownlow's—is that of the Tyson family. Here is the plot of Lawrence Davis Tyson, the brigadier general of World War I who became a U.S. senator; his son, McGhee Tyson, the popular local golfer and Navy flier whose death in the English Channel during the final days of World War I came as a shock to the city; and McGhee's mother, Bettie Tyson, who proposed the public-park deal with the city to ensure that Knoxville's airport would always serve a memorial to her son.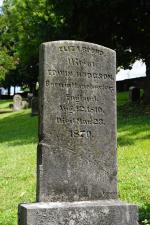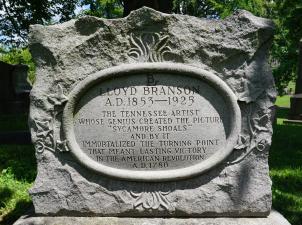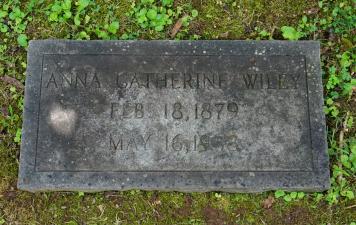 Old Gray is the resting place of several congressmen, but also has literary, musical, and artistic associations. Playwright Tennessee Williams' father, aunts, and grandparents are buried here. English-born novelist Frances Hodgson Burnett's mother, Eliza Boond Hodgson, is here, too, with a melancholy single grave. Lesser-known Victorian-era novelist Virginia Rosalie Coxe, who died in her 30s, has a lovely but broken statue shaded by trees. Congressman-poet Henry Gibson has a very prominent grave near the entrance. Catherine Wiley, who introduced impressionist painting to Knoxville around 1900 and whose paintings still glow with bright color (see some on display in the Higher Ground exhibit at the Knoxville Museum of Art), was buried here, after a melancholy and mysterious life—as is her mentor, Lloyd Branson, Knoxville's first professional artist. 
Mary Fleming Meek, who wrote UT's Alma Mater—even though, as a woman, she could not attend UT during her college years—is buried here with a simple stone—as is Gustavus Knabe, the Leipzig-born musician who had once played in Mendelssohn's orchestra, but spent his last 40 years in Tennessee, introducing us to classical music.    
Those memorialized are more ethnically diverse than you would expect in East Tennessee. A whole section of the cemetery is filled with Catholic Irish immigrants, refugees of the Great Famine. Two immigrants' graves, far apart from each other, are carved entirely in Greek. Peter Kern, the German baker and mayor, is here, as is Peter Staub, the Swiss opera-house builder—and mayor. John Rebori, the Italian merchant, and Dr. Chelso Pierucci, the Union surgeon. 
Some Southern cemeteries did not allow African Americans, but although Old Gray is overwhelmingly white, at least six Black people are known to be buried here, including the grave of Grace Abbott, inscribed "Born a Slave, Died a Child of the King." 
There are thousands of stories at Old Gray; we know just a few of them, but that's enough to write a book about.