Step to the edge of downtown Knoxville and you'll appreciate that a river truly does run through it.
Knoxville's history is tied to this river. James White settled Knoxville along the French Broad River just above where it joins the Holston River to form the Tennessee River. And our future is building on it. Throughout the year, the Tennessee River welcomes crew teams, paddle boarders, rowers, anglers and of course, the Vol Navy. In March 2019, it welcomes Bassmaster Classic, the ultimate fishing competition and fan experience.
It's easy to enjoy yourself along the river. Four beautiful riverside parks (all within minutes of downtown) offer spectacular views and access to the Tennessee River - plus paved greenways, natural trails, sprawling open space, playgrounds and water parks. These include Suttree Landing Park, home to Knoxville's South Waterfront Celebration - Second Bell Fest.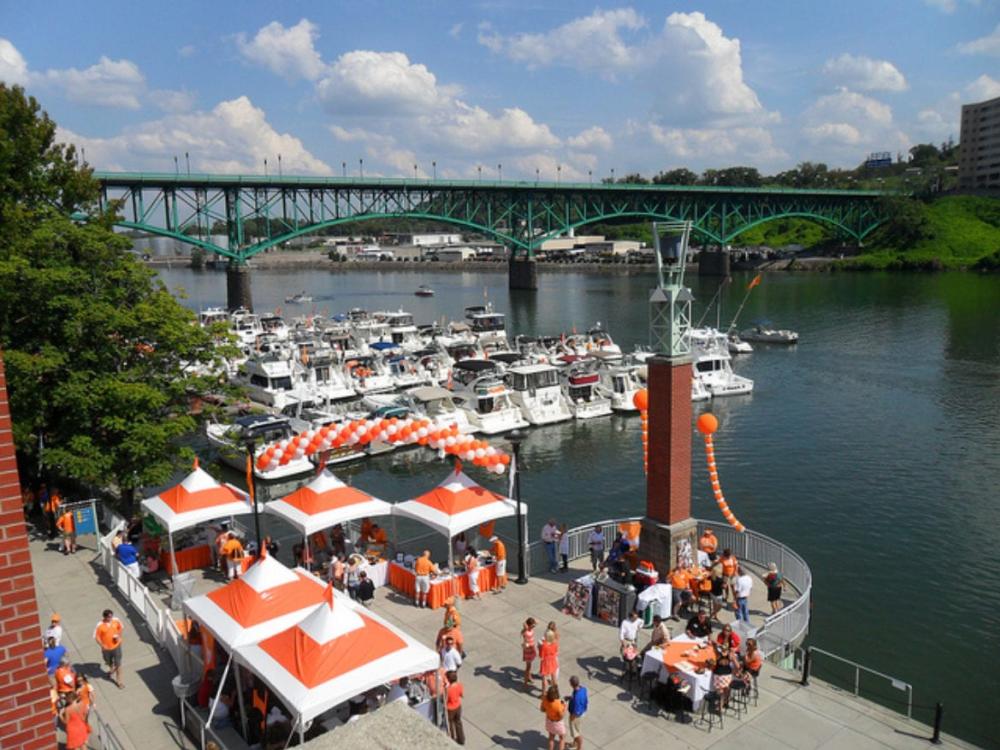 Vol Navy
The River Landing at Ijams Nature Center features hiking and biking trails, lake paddling and swimming, nature programs and rock climbing. As the home of Calhoun's on the River, Volunteer Landing is a top pick for football fans, greenway runners and cyclists, and fans of the Powerboat races that take place on the river every June. Volunteer Landing is also your boarding spot for river cruises on The Star of Knoxville Riverboat or the Volunteer Princess.
Further down the Tennessee, Concord Park puts you on the river with ease thanks to a beach, kayak and paddle board rentals and boat launches. Plan your trip around a Summer Concert in the Park and enjoy local music at sundown.
There's really no end to the adventure. The Holston River, the longest and most scenic tailwater in the Tennessee Valley is one of Tennessee's premier fly fishing destinations. From Cherokee Dam  the river flows 52 miles to Knoxville where it joins the French Broad River. Rainbow and brown trout are common and smallmouth bass are also present and become dominant as you go further downstream. Many paddlers explore the Holston River as it winds its way to the Tennessee River on into Knoxville. An easy paddle from Holston River Park to downtown Knoxville offers non-stop scenic beauty and surprising glimpses of blue heron, otters and other river inhabitants. Holston River Park offers a boat ramp and 2 fishing piers.
The French Broad River is the world's third oldest river and provides a riverside perspective of Knoxville past and present.  Much of land along the shores retail their rural heritage with spacious farmland and dense woodlands. The varying currents, quiet shoals and bends and curves of the river make for an ever-changing paddle down river.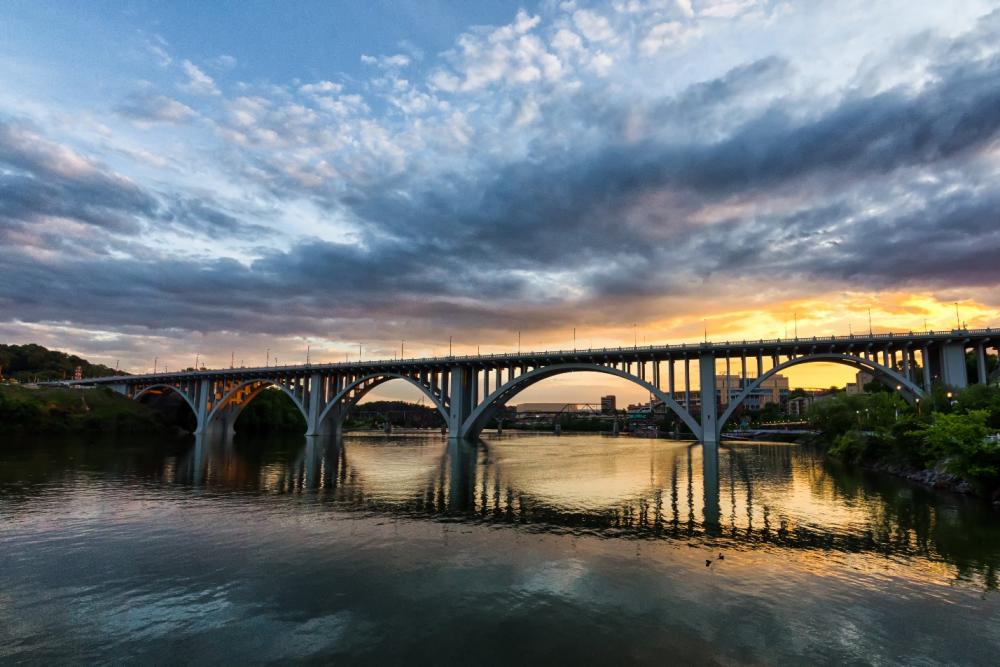 Fifteen river and road miles from the Head of the Tennessee, Seven Islands State Birding Park is the signature start of a French Broad River experience. The park earns its national reputation for exceptional birding more than 190 species of birds sighted. The 416acre park sits along the French Broad River shoreline, with a peninsula that features more than eight miles of natural trails, rolling hills and views of the Smoky Mountains. In addition to being a wildlife refuge popular for hiking and wildlife observation, the park is a research and educational facility for schools and other groups and a demonstration area for land use and habitat management techniques. Songbirds, hawks and waterfowl can be seen along the meadow trails and several old barns are a favorite refuge for Barn Owls. For paddlers and anglers, there is a small canoe/kayak launch that provides access to the French Broad River. 
Make a river experience part of your visit to Knoxville. Few cities make it so easy or so enjoyable.