The Emporium by Eric Thompson
If you like to travel, you probably love getting a taste of local flavor and culture, and what better way to do so than to attend a city's First Friday. The term "First Friday" refers to a variety of public events (generally free of charge), occurring in many national and international cities on the first Friday of every month.

Knoxville has been the proud host of a robust First Friday for more than 20 years in its downtown area and other parts of the city. Each month, residents and tourists alike fill the downtown streets to relish and explore Knoxville's lively offerings: galleries, boutiques, restaurants, cultural venues, artist studios, nightlife hotspots, breweries, and even historic homes.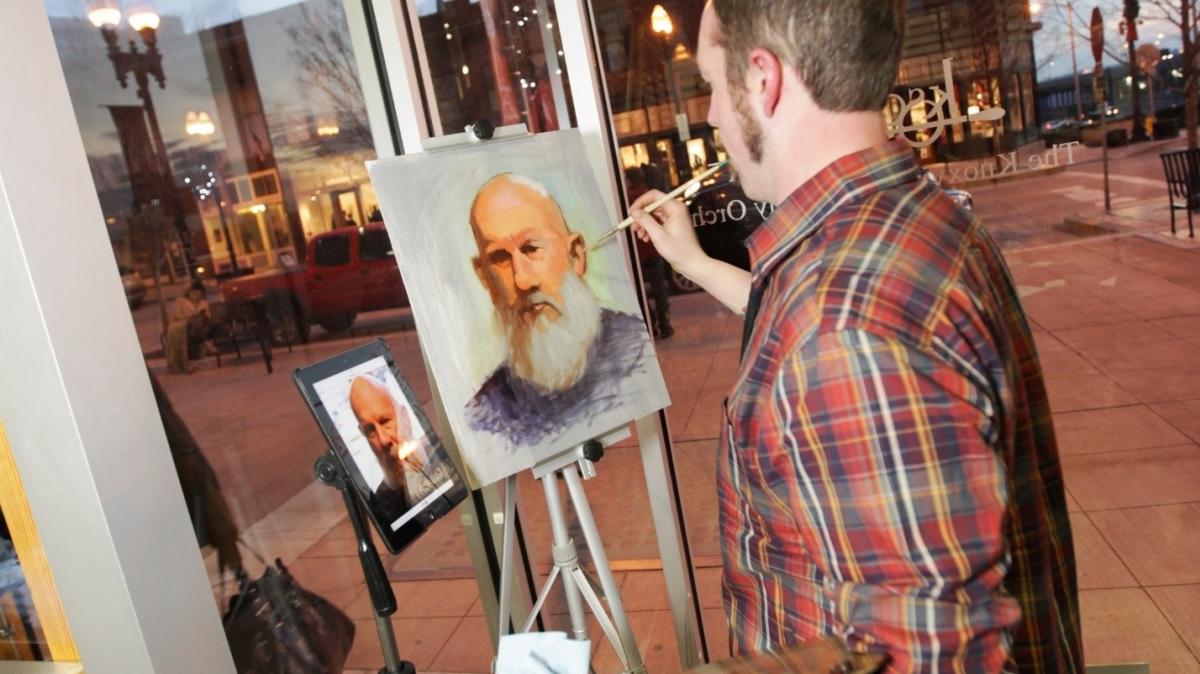 Live Painting at The Emporium by Eric Thompson
The hours vary among venues, but generally, First Friday takes place from 5-9 PM. Visitors to venues can peruse new artwork, watch artist demonstrations, shop for local handmade goods, sample Knoxville's many specialty cuisines, tour a historic home more than 225 years old, sip a new craft beer, or enjoy local bluegrass or jazz musicians at a live radio show taping. If you aren't quite ready for dinner, you'll be able to enjoy complimentary hors d'oeuvres (and sometimes a glass of wine!) at most venues.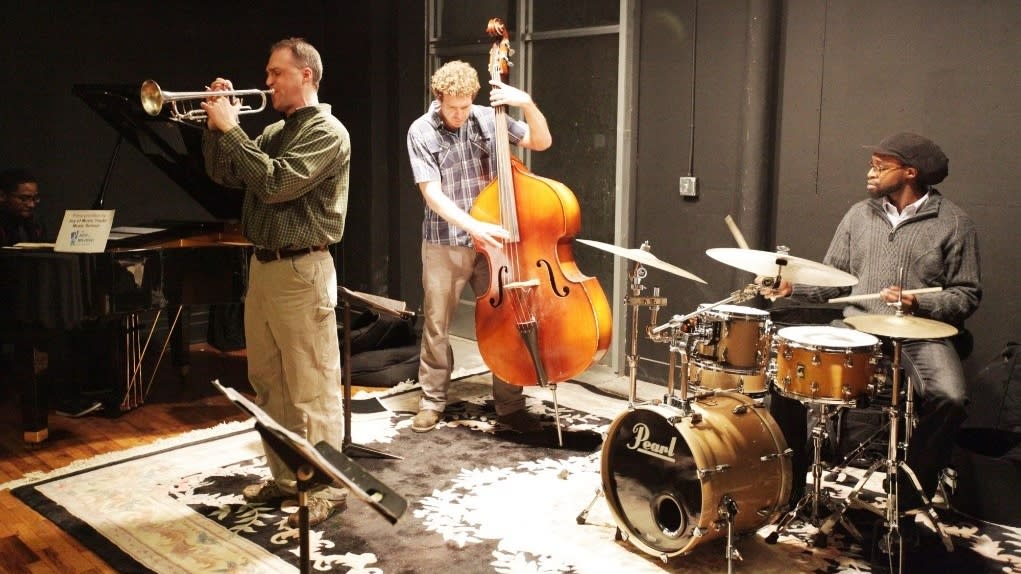 Live Music at The Emporium by Eric Thompson

First Fridays are a time when Knoxville's cultural community shines, and all who attend are sure to be inspired by the artwork, the networking, and the conversations! Most venues offer something for people of all ages. The only thing required is a good pair of walking shoes, and if you don't have that, catch a ride on the free Green Line Trolley!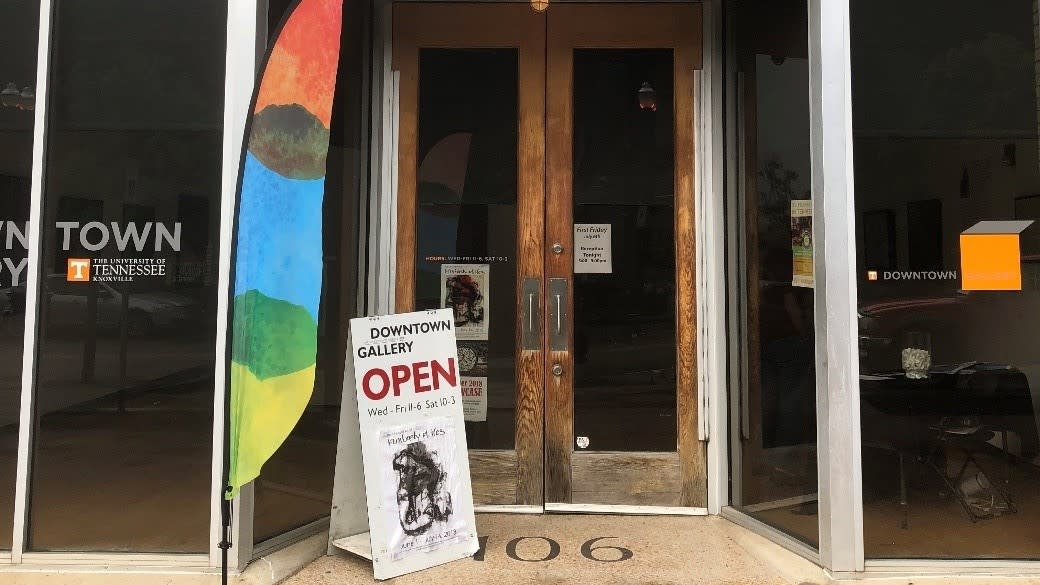 ArtWalk Flag outside UT Downtown Gallery
Downtown Knoxville's Central Business Improvement District offers an up-to-date listing of First Friday venues. Additionally, many venues have a colorful ArtWalk flag on the sidewalk outside of their business to indicate their participation that evening. Mark your calendars and plan to visit on the first Friday of each month! If you happen to miss out, don't worry: Knoxville's galleries and venues have something to view throughout the year.