There are many reasons to visit Zoo Knoxville's Amphibian and Reptile Conservation Campus, also known as the ARC. Whether you are looking for a fun time, an educational experience, or a chance to be a part of species saving conservation work, the ARC has it all. Check out the 5 reasons why the ARC is a must-see Knoxville attraction, after all, what better way to celebrate National Reptile Day (October 21), than with a visit to see these incredible animals in person!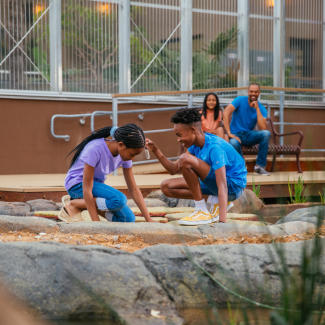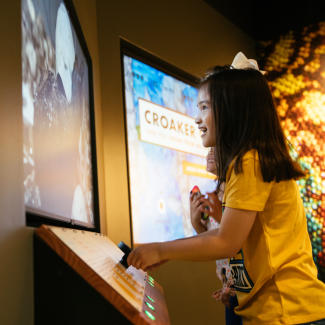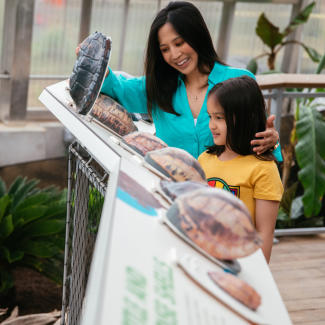 1. Experience over 85 species of reptiles and amphibians (plus a sloth!) in lush naturalistic environments 
The ARC is home to an array of reptiles and amphibians ranging from Cuban crocodiles, to snakes as long as 17ft, to some of the world's smallest turtles. It houses Zoo Knoxville's extensive array of venomous snakes from all over the globe to salamanders found locally in the Smoky Mountains. There was extensive research and planning ahead of the ARC's construction to make sure that Zoo Knoxville's reptiles and amphibians were provided a home that they deserve. The ARC is made up of several different elements: the conservatory, where our free ranging sloth lives, the gallery, the green house, and the wetlands. Each of these elements will give you a feel for what it's really like to visit the animals in their natural habitats.  
2. Get an up-close look at the species saving conservation efforts of Zoo Knoxville's herpetology team 
Zoo Knoxville's herpetology team is internationally acclaimed for their expertise and work to save critically endangered amphibians and reptiles. Before the ARC exhibit, a lot of the work to save endangered species was behind the scenes. Now you get to see conservation at work in the bio-secure room which is critical to the zoo's mission of saving wildlife and wild places. It's where the team rears zoo-bred or confiscated animals such as critically endangered bog turtles and snake-necked turtles and prepares them to survive in the wild. 
3. Get hands on with revolutionary STEM education resources 
The ARC Campus combines animal habitats with education space to spark curiosity and inspire learning. Experience a greenhouse that allows guests to enter and watch herpetologists at work and outdoor wetlands that serve as an ecological study habitat. The ARC features interactive STEM games such as "create a creature" and spin browsers that allow children and adults to experience science in a fun, hands-on way. It also features nooks and crannies that allow children to get an even closer look at some of the animals.  
4. Get the chance to see eggs hatch in real time  
Inside the ARC exhibit is another room critical to Zoo Knoxville's conservation mission. This room is known as the Turtle and Tortoise Incubation and Rearing Room. Zoo Knoxville has been involved with a variety of turtle and tortoise breeding programs for decades hatching hundreds of endangered and critically endangered species. Turtles are one of the world's most endangered groups of animals, so it is important to breed these animals to protect the species from becoming extinct. The ARC's state-of-the-art facilities, give you the ability to see this process first hand from incubation to hatching, while watching our herpetology team give the animals a head start through nutrition and routine care.  
5. Be a part of the species saving work being done at Zoo Knoxville 
Just by visiting Zoo Knoxville, you are contributing to the species saving work not only being done by the herpetology team in the ARC, but also conservation being done throughout the Zoo. In addition to the vast collection of reptiles and amphibians in the ARC, Zoo Knoxville is home to many other vulnerable, threatened, and endangered species such as Hartmann's mountain zebras, African elephants, Malayan tigers, and much more. As an Association of Zoos and Aquariums accredited zoo, Zoo Knoxville is part of the largest conservation movement on the planet, and visitors are zookeepers too! 
We hope this post inspires you to come visit Zoo Knoxville and see the ARC for yourself – plan your visit today!