Knoxville Welcomes 2019 Bassmaster Classic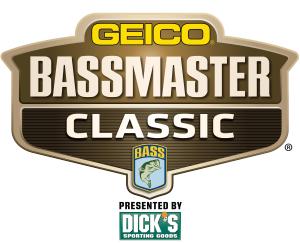 March 15 - 17, 2019
Join us for the ultimate fishing competition and fan experience! Visit Knoxville Sports Commission is pleased to welcome Bassmaster Classic® Presented by Dick's Sporting Goods to Knoxville! This prestigious championship bass tournament which is widely known as the "Super Bowl of Bass Fishing" will be held March 15-17 in downtown Knoxville and on the University of Tennessee Campus.
"Knoxville was thrilled to host the 2017 Bassmaster Elite Series. We are looking forward to welcoming all the anglers and their families, along with all of the loyal Bassmaster fans from around the country back to our great city."
Chad Culver, Senior Director
Visit Knoxville Sports Commission
We are excited that you will be visiting Knoxville for the 2019 Bassmaster Classic!
To take advantage of discounted hotel rates for this event, click the "Book a Room" button below, where you will find a list of hotel options offering a discounted rate for this event.

Don't Miss this event!
Knox St Patrick's Day Parade and Cel-O'bragh-tion
GETTING AROUND DOWNTOWN KNOXVILLE
CHECK OUT ALL KNOXVILLE HAS TO OFFER
KNOXVILLE WILL SURPRISE YOU
CHECK OUT EVENTS HAPPENING DURING YOUR STAY
USE #BASSMASTERCLASSIC ON INSTAGRAM