Leadership Staff
Kim Bumpas, CDME, CMP
President
Kim Bumpas is a national and regional leader with strong hospitality experience and nearly two decades of experience in senior management, sales and marketing. A community leader and volunteer, Bumpas serves as a tourism leader for East Tennessee and the Knoxville community.
Within Visit Knoxville, Bumpas is focused on promoting Knoxville as a travel destination for leisure travelers and conventions. Bumpas serves as a liaison for Visit Knoxville with the Knoxville Convention Center (KCC), City of Knoxville (COK), Knox County and Knoxville venues/properties. Her teams within Visit Knoxville solicit conventions for Knoxville, secure all marketing placement for the City/County of Knoxville and then service the conventions upon entering Knoxville to make sure the experience lives up to what is sold.
Bumpas is a 1994 graduate from the University of Tennessee Knoxville with a degree in Marketing. Her hospitality career began in college at the Holiday Inn Cedar Bluff. Upon graduation, she transitioned into operations and sales with the Holiday Inn Select Downtown and the Hyatt Knoxville (now the Knoxville Marriott) before moving to the next level of destination sales. Employed by the Knoxville Convention & Visitors Bureau (now Visit Knoxville) since 2001, she has advanced from Sales Manager to Director of Sales to Vice President of Sales to Senior Vice President of Sales & Marketing and is currently President.
Bumpas' nearly 20 years of experience in hotels, venues and destination marketing earned her the Certified Meeting Professional (CMP) Classification, which she attained in 2003. In 2008, Bumpas spearheaded Visit Knoxville's accreditation with the Destination Marketing Association International's (DMAI) - Destination Marketing Accreditation Program (DMAP). In 2011, Bumpas completed DMAI's elite certification of Certified Destination Management Executive (CDME). This distinction is awarded based on coursework completed at the national level over a period of three years. Bumpas is one of only two candidates in the state of Tennessee to achieve this honor.
Bumpas' appointments and awards include: East Tennessee Meeting Professional (ETMP) – Supplier of the Year; 40 under Forty – Class of 2008; Tennessee Society of Association Executives (TSAE) – Board Member; East Tennessee Meeting Professionals (ETMP) – Secretary; Tennessee Association of Convention & Visitors Bureaus (TACVB) – Board Member and 2014 Chair; Destination Marketing Association International (DMAI) Speaker and Education Committee Member; EWA (Executive Women's Association); Rotary Club of Knoxville; University of Tennessee Chancellors Associates Program; Introduction Knoxville – Class of 2010; Leadership Knoxville – Class of 2012; East Tennessee Regional Leadership Association – Class of 2015; Tennessee Tourism Committee (appointed by Governor); Ijams Board Member and FYE16 Chair and other various committees.
Kathy Williams
Chief Financial Officer
Kathy Williams is the Chief Financial Officer at Visit Knoxville. Visit Knoxville is a private, not-for-profit corporation that has contracts with Knoxville and Knox County to strengthen the area of economy by marketing Knoxville as a destination for conventions, events and leisure travel.
Kathy Williams graduated from Dickinson State University, North Dakota with a Bachelor of Arts in Business Administration and a minor in Accounting. She then went on to receive her Master's in Business Administration from Bristol University, Tennessee.
Kathy previously worked at Oak Ridge Utility District as a controller, supervising accounts and having multiple responsibilities throughout the company.
Angie Wilson
Senior Director of Marketing
Angie Wilson is the Senior Director of Marketing. A Knoxville native, Wilson earned a BS in Communications from the University of Tennessee and has more than 20 years of experience in marketing and communications. Prior to joining the team at Visit Knoxville, Wilson served as Communications Director at Asen Marketing and Creative Director at what is now Cumulus Radio Knoxville. Wilson enjoys contributing her creative marketing concepts to help promote travel and tourism in the city she loves.
Laney Palmieri, PDM, CTTP
Senior Director of Operations
Laney Palmieri is the Senior Director of Operations for Visit Knoxville. Palmieri began in the tourism industry in 2002, beginning with convention sales at a downtown full-service property in Knoxville and has been with Visit Knoxville since 2007, beginning with convention sales. Palmieri began managing the visitor services department for Visit Knoxville in 2010, while also obtaining her Certified TN Tourism Professional (CTTP), then taking on operational aspects for the company in 2012. Most recently she has added information technology under her direction in the summer of 2016 and completed a Destination Management Association International certification as a Professional Destination Manager (PDM).
Palmieri grew up in South Carolina, but has been in the beautiful state of TN since 1994, beginning in Johnson City, TN where she earned her Bachelors of Business Administration degree, with a concentration in marketing, from East Tennessee State University.
Sarah Rowan
Senior Director of Sales
Sarah joined Visit Knoxville in 2013 as a Sales Director and has spent the past 2 years focused on recruiting the scientific, engineering, trade, hobby and agricultural markets to Knoxville. Prior to joining the Visit Knoxville team, Sarah served as the Director of Sales at the Johnson City Convention & Visitors Bureau. Originally from Johnson City, Tennessee, Sarah earned a degree in Mass Communication from East Tennessee State University. During her free time, Rowan likes to cook, travel, and spend time with her husband John, daughter Haven Marie, and her four-legged children Hershey Kiss (a Corgi mix) and Blue (a Blue Pit Bull). Her favorite things about Knoxville are the great local shops and restaurants and UT football in the fall.
Kelli Gibson
Senior Director of Convention Services
Gibson began her stint at Visit Knoxville in 2007 as Director of Event Operations. A Greeneville, TN native, she graduated from the University of Tennessee with a Bachelor of Science in Education, with a concentration in Sport Management and a Master's of Science in Sport Administration. Prior to joining Visit Knoxville, Gibson served as the Assistant Manager of the Tennessee Theatre, Event Operations Manager at the Greater Louisville Sports Commission and as Program & Media Relations Coordinator at the Greater Kansas City Sports Commission. Gibson enjoys showcasing Knoxville by creating unique experiences for planners and convention attendees.
Chad Culver
Sports Commission Senior Director
Culver is a Chattanooga native with a Bachelor's Degree in Sports Management from The University of Tennessee. He has over 15 years of experience in the sports industry in recruiting and managing events. Prior to Visit Knoxville, Culver was employed by Kingsport Convention and Visitors Bureau where he served as Director of Sports Marketing. Culver also served on staff with the University of Tennessee Athletics Department from 2001-2005.
Board of Directors
Visit Knoxville is governed by a board of community leaders who willingly commit their time to nurture our efforts to be an economic driver for the Knoxville/Knox County area.
Cortney Piper
Board Chairman
cortney@piper-communications.com
Cortney Piper grew up in Grosse Pointe Woods, Michigan and moved to Knoxville to swim for The University of Tennessee. She graduated with honors and earned degrees in political science and environmental sociology. Fifteen years of 5 a.m. workouts taught her how to take initiative, how to be persistent until she achieved a desired outcome and how to balance her athletic, professional and personal goals.
Cortney started Piper Communications in 2008 at the height of the recession. Due to her focus on clean energy, business grew rapidly in its first four months. Company clients are primarily in the clean energy, entrepreneurial and public policy arena. Her personal and professional goal is to understand the many facets of these issues without oversimplifying opposing viewpoints.
After running for Knox County Commission in 2008, Cortney landed a spot on WATE TV's Tennessee This Week. When she is not discussing current events with government and civic leaders, Cortney is an active board member of the East Tennessee Economic Council, the Leadership Oak Ridge class of 2009, Leadership Knoxville class of 2013 and chairs the City of Knoxville's Better Building Board.
She also serves on the University of Tennessee Political Science Department's Board of Advisors and Tennessee Solar Energy Industries Association advisory board. Outside of work, Cortney's hobbies include watching UT sports and Red Wings hockey, practicing yoga, and taking her adopted golden retriever, Pilot, for walks at Seven Islands with her husband Barry. She is a proud supporter of the Hope Center and Tennessee Valley Golden Retriever Rescue.
Becky Hancock
Board Treasurer
Becky Hancock is a Knoxville native educated at the University of Tennessee. With more than a decade of experience in fund development, event planning, and project management in the nonprofit sector, she currently serves as the Executive Director of the Historic Tennessee Theatre Foundation. Becky oversees the management of the venue, serves as the public face of the organization, and works with the HTTF Board of Directors to preserve and maintain this important community asset, as well as fulfill the mission and long term vision of the Official State Theatre of Tennessee.
Becky's career began in arts administration, working in New York City for a small but prestigious public relations firm representing classical musicians and performing arts organizations. She returned to Knoxville to work for AC Entertainment, specifically to manage the daily operations of Tennessee Theatre. She was involved in the $30MM comprehensive renovation of the venue completed in 2005, participating in both operational/programmatic planning and assisting the Board in fundraising. Prior to returning to the Tennessee Theatre in 2013, she served as the Assistant Director of Knox Heritage, a preservation advocacy organization, where she coordinated all fundraising and communication efforts; planned major special events; and worked effectively with board members, volunteers, and donors.
Becky is a graduate of Leadership Knoxville's Class of 2006, and a member of the Association of Fundraising Professionals and Tennesseans for the Arts. She is an active member of the League of Historic American Theatres, the national network dedicated to sustaining treasured landmarks like the Tennessee Theatre. She currently serves on 91.9 Inc., an advisory board for WUOT-FM. Previously she has served on boards for Historic Rugby, TN; the Bijou Theatre; and The Joy of Music School, where she also spent time as a volunteer music teacher. She frequently volunteers for regional and national rowing events hosted by the Oak Ridge Rowing Association. Becky spends her free time rowing, renovating her historic home, and making music with friends.
Bill Lyons
Board Vice-Chair
William Lyons is Chief Policy Officer and Deputy to the Mayor for the City of Knoxville. He recently retired from his position of Professor of Political Science at the University of Tennessee, where he served since 1975. During his career at UT, he had served as Director of UT's Social Science Research Institute and Director of the Bureau of Public Administration.
He has authored or co-authored numerous articles in professional journals, including the Journal of Politics, American Politics Quarterly, American Journal of Political Science, Social Science Quarterly, Judicature, State and Local Government Review, and Political Behavior. Lyons has also coauthored American Government: Politics and Political Culture, 4th edition (2006), with John Scheb; and Government and Politics in Tennessee (2002), with John Scheb and Billy Stair.
Lyons has also served as a consultant to government agencies, political candidates, corporations, businesses and interest groups. He also served for over twenty years as Political Analyst for WBIR TV in Knoxville.
Brad Anders
Brad Anders is the Vice-Chairman for Knox County Commission. Brad has a passion to see that Knox County Schools have the tools they need to produce the best graduates in the region and he is also committed to seeing that Knox County provides businesses with the environment to thrive.
Brad has lived in Knox County since he was 10. He grew up in the Spring Hill Community and is a 1991 graduate of Holston High School and received his BS in Organizational Management from Tusculum College in 2006.
He has been employed by the Knoxville Police Department since 1992 and currently works as a Patrol Lieutenant and is on the Crisis Negotiation Unit.
Brad Anders, his wife, Jennifer and daughter, Addison live in the Karns community and are active members of Grace Baptist Church. In his spare time, Brad enjoys playing golf, UT sports, and spending time with friends and family.
Carmen Tegano
Board Secretary
Dr. Tegano has 36 years' experience in higher education and athletic administration at four public institutions. His career includes employment at Austin Peay State University, Radford University, Virginia Tech, and The University of Tennessee, Knoxville.
Throughout his professional career, Tegano has supervised coaches, other administrators, and support staff. Over his 27 year tenure at UT, he has managed numerous events including NCAA/SEC tournaments, fundraising functions, and capital projects. He has oversight of yearly budgets of several million dollars.
Tegano's experiences range across revenue and non-revenue sports. His network of business professionals and high profile coaches/players at both the college and professional levels span several decades and underpin his knowledge of and efficacy in sports management at a national level.
Crystal Washington
Executive Committee
cwashington@scrippsnetworks.com
Crystal B. Washington is Vice President/External Relations, Diversity & Inclusion for Scripps Networks Interactive. In this position, she oversees the program office of diversity; assists in identifying and achieving core diversity objectives; assists in managing and developing philanthropic and community partnerships; provides oversight for the company-wide employee resource groups; and coordinates relationships with industry professional organizations.
Washington's industry affiliation includes being a member of the National Association for Multi-Ethnicity in Communications, L. Patrick Mellon Mentor, Women in Cable Telecommunications member, previous secretary of Women in Telecommunications Greater Ohio chapter. She is a graduate of the National Association of Multi-Ethnicity in Communications Executive Leadership Program, Leadership Cincinnati and the Urban League of Greater Cincinnati's African-American Leadership Development Program and was the 2010 recipient of Women in Cable Telecommunications Woman on the Go award and 2012 National Association of Multi-ethnicity in Communications Luminary award.
Washington is a graduate of the University of Cincinnati where she earned a Bachelor's Degree in Communications. She also holds a Master's of Business Administration Degree from Capital University in Columbus.
Mike Riley
Michael Riley moved here from Florida in 2011, to serve as the General Manager for The Oliver Hotel on Market Square. The Oliver Hotel, situated in the heart of Knoxville on Market Square, was built in 1876 as the Peter Kern Bakery, and has hosted everything from the Kern's candy counter and soda fountain to a drugstore, and dancing hall. In 1982 the building was then converted to the Blakely House Hotel and in 2011 it was renovated and renamed The Oliver Hotel. The hotel is the only boutique property in Knoxville with a style that plays tribute to the building's history. Michael has over 23 years' experience in the hospitality industry.
Dean Rice
Dean Rice has served as Chief of Staff to Mayor of Knox County Tennessee. He is also an adjunct faculty member at the University of Tennessee's College of Communication and Information, where he teaches a course on Political Persuasion. Dean has spent the past 20 years moving between federal legislative positions, political consulting and teaching. He serves on the national advisory board of the Syrian Emergency Task Force and as a Fellow for Global Security at the University of Tennessee's Institute for Nuclear Security. UT's School of Communication Studies named him as its 2013 Alumnus of the Year.
In 2009 he became a member of the American Council of Young Political Leaders (ACYPL) and in 2013 Rice was presented with the Society of Universal Dialogue's Atlantic Institute "Peace Award" in recognition of his efforts to promote inter-cultural engagement and dialogue.
Dean is a Knoxville native. He is married and has twin daughters, enjoys painting, photography and foreign travel.
Linda Billman
Linda Billman is the general manager of Knoxville community radio station WDVX, which is located in the Knoxville Visitor Center in downtown Knoxville. WDVX is known for its live radio shows including the popular Monday through Saturday noontime show "The Blue Plate Special," which features touring musicians and local bands, and is free for the public to attend. Linda joined the WDVX staff in January 2010 after serving on the board for seven years. As an independent video producer prior to joining WDVX, she wrote and produced lifestyle programs and historical documentaries. She was also managing producer of the Emmy-award winning program "The Heartland Series" on Knoxville NBC affiliate WBIR-TV, a copywriter, and radio announcer.
Jay Kramer
Jackson G. Kramer, a highly skilled, knowledgeable and trusted counselor who has over 28 years of legal experience, concentrates his practice in the areas of Corporate and Transactional, Real Estate, Estate Planning, Administration and Trusts, and Local Government and Public Utilities.  He is a strong but reasonable advocate for his clients.  His primary goal is to help his clients solve their legal issues and achieve their overall objectives while simultaneously protecting their best interests.
Mr. Kramer's broad practice focuses on: real estate transactions including ad valorem taxation questions and sales and use tax matters, general business matters such as corporate formation, contracts, etc, estate planning guidance and administration, property tax issues, and tax exempt organizations
Eddie Mannis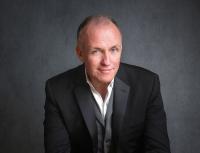 emannis@prestigecleanersinc.net
Eddie Mannis is the President, Prestige Cleaners, Inc. & Prestige Tuxedo.  He has served as Chairman of HonorAir Knoxville, Deputy to the Mayor and Chief Operating Officer of City of Knoxville, Board of Commissioners for Metropolitan Knoxville Airport Authority and was recognized as Person of the Year- PBS 2010 Be More Awards as well as the recipient of the 2015 Generations of Service Award-Medal of Honor Society and the 2015 FBI Director's Community Leadership Award. 
Mannis was appointed to the State of Tennessee's Environmental Response Board by Governor Don Sundquist, where he served as Board Chairman.  He has also served on the Covenant Health Systems as a Board Member and the Knoxville Zoo Board as Chair in 2015. 
Prestige has received national recognition by Varsity International, as one of the top 20 leading cleaners in the world as well as being the national winner of the United States Chamber of Commerce Community Excellence Award in 2010 and recognized as United States Chamber of Commerce Small Business of the year in the Southeastern US and was a National Finalist.  Prestige is actively involved in the community with the establishment of Project Classroom in 2006 which is a year round fund raising program to benefit the Knox County, Blount County and Oak Ridge Public School Systems.  Since the program's inception, Prestige has donated over $100,000 to schools in the three counties.
Mannis also established and is the Presenting Sponsor of HonorAir Knoxville, a non-profit organization dedicated to honoring East Tennessee World War II, Korean War and Vietnam veterans by flying them to Washington D.C. to see the Memorials built to honor their service and sacrifice.