Why Knoxville?
For the meeting planner seeking a destination that will deliver "wow, I had no idea" experiences, Knoxville offers a surprisingly real, truly accessible and unexpectedly sophisticated mix of culture, adventure and cuisine rooted in history and genuine Southern hospitality.
The Visit Knoxville Sales Team is anxious to assist you in planning your next conference, meeting or reunion. We work with planners from a variety of industries and organizations. Below you'll find information on some of the markets in which we excel.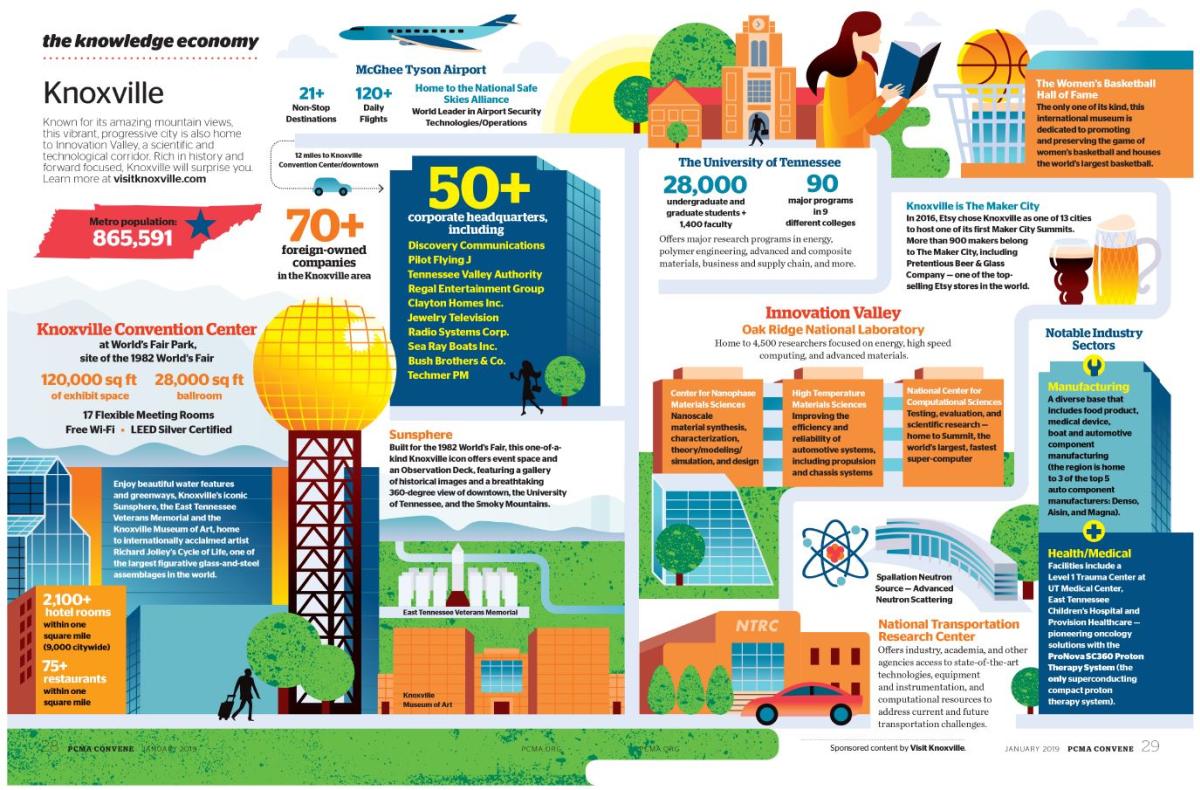 Knoxville is a popular destination for...