Knoxville Welcomes
National Association of Teachers of Singing
June 26 - 30, 2020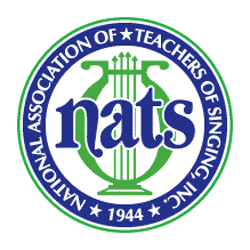 Knoxville would like to welcome the National Association of Teachers of Singing!  We are so glad you chose Knoxville for the 56th NATS National Conference and we can't wait to show you what our town is all about.
If this is your first trip to Knoxville, you're in for a real treat. Knoxville is famous for its warm southern hospitality –whether it's with a welcoming smile or a greeting to welcome you to town, you're going to enjoy your stay here.
Our community offers an outstanding variety of arts and culture, unique attractions, and outdoor recreation activities including our world-class Zoo and popular Urban Wilderness trails (50 miles of hiking and biking trails within the city limits.) You will also find an incredible array of local dining options and shopping around every corner.
During your free time, we encourage you to take a look around the city. Downtown Knoxville has so much to offer any visitor. Gay Street and Market Square District are pedestrian-friendly areas full of a variety of locally-owned shops and restaurants unique to Knoxville. Be sure to check out the Sunsphere Observation Deck, which offers a 360-degree view of downtown and beyond.
Thank you again for choosing Knoxville!  We wish you the very best with your event and hope you will be pleased with all the fun and excitement our city has to offer.
GETTING AROUND DOWNTOWN KNOXVILLE
CHECK OUT ALL KNOXVILLE HAS TO OFFER
POPULAR SPOTS IN KNOXVILLE
EVENTS HAPPENING DURING YOUR STAY
DAY TRIPS FROM KNOXVILLE
WITHIN AN HOUR'S DRIVE