Knoxville's Unforgettable Chicken Wings
When the subject of conversation turns to chicken wings, it can often lead to heated arguments and family brawls. Whether you like them fried, smoked, wet, or dry, Knoxville has the perfect wing for you. We offer you the Knoxville Wing Trail from West Knoxville to the Old City so you can make your way through the best wings in town.
Starting way out west, Big Kahuna opened their current restaurant in 2014, but their wing history dates back to family seasoning recipes from the 60s. Their wings are deep fried to perfection with original or fire seasoning and an assortment of sauces are available to tune them to your personal liking. Not to be missed is the annual Big Kahuna Wing Festival sponsored in part by US Foods and Spring Mountain Farms, the source of their juicy chicken. Amateurs and professionals alike bring their best secret techniques to World's Fair Park to vie for the best wings and of course partake in wing-eating competitions.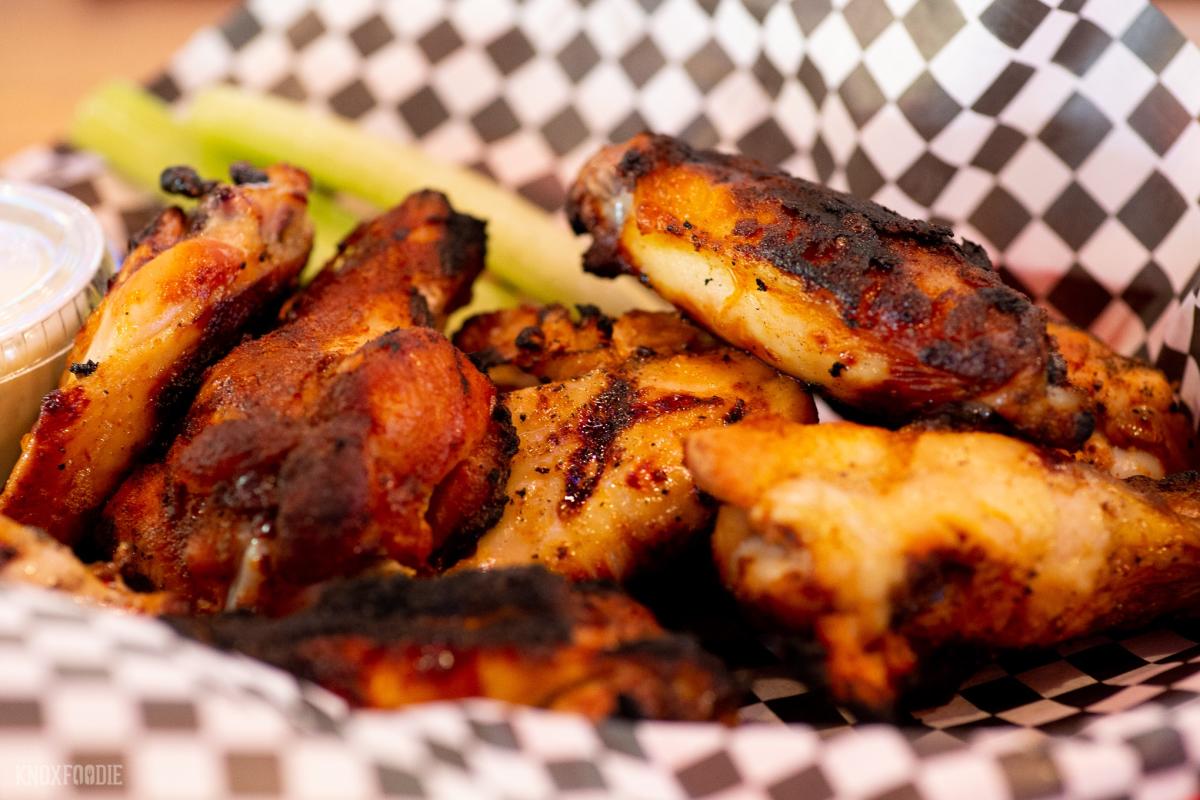 Coming a little closer in we visit Roosters Bar and Grill in the Rocky Hill community finishes their perfectly smoked wings either charred on the grill or flash fried. A delicate smoke, and crispy seared skin give these wings a perfect balance of texture and flavor. Roosters offers a variety of sauces, but we like ours "Charred, Burnt to Hell, with Pure Hate Sauce on the Side… extra celery please!" Enjoy live tunes, pool tables, and the country's best sporting events on the many televisions at Roosters.
Further east, in the Bearden community we reach Dead End BBQ located on Sutherland Avenue is a mainstay in the smoked meat sector in Knoxville. George Ewart and his crew season the wings with Dead End Rub, which you can purchase at the restaurant, and smokes the wings for four hours. The general consensus among our friends is to get their wings naked, dusted in brisket rub. George's name may sound familiar even to visitors to Knoxville. George is a veteran of BBQ competitions as both competitor and judge. Dead End offers some of the best mac & cheese you will find to accompany their wings.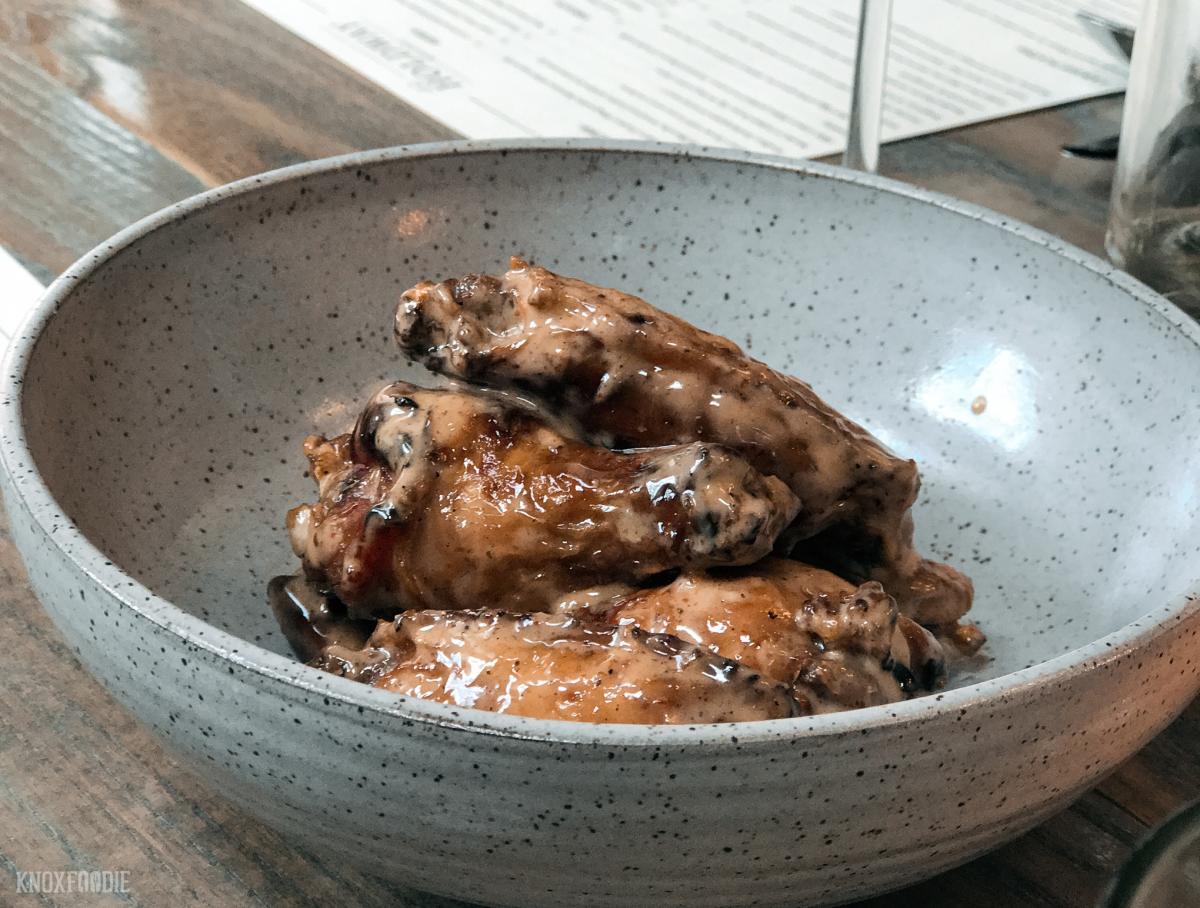 Headed straight for downtown we hit up a few places you wouldn't expect and start at JC Holdway elevates the pedestrian wing to new heights. Chef Joseph Lenn uses big juicy Springer Mountain Farm wings and finishes them in an Alabama White Sauce. This white BBQ sauce offers a distinct tang and the heavy smoke from the wood fired oven leave them just about as perfect as you can get. Best enjoyed with a Blackberry Farm Classic Saison.
Over on Clinch Avenue sits our newest favorite wings in town at Jesse Newmister's Izakaya house, Kaizen.  Nestled into the menu among dry fried eggplant, some of the best fried rice in town, and daily dumpling specials sit these fried Springer Mountain Farm chicken wings tossed in a green Chile, garlic sauce that Newmister admits are, "flying off the shelves."  Don't forget to order them with whatever beer they have on tap from Pretentious Beer Co.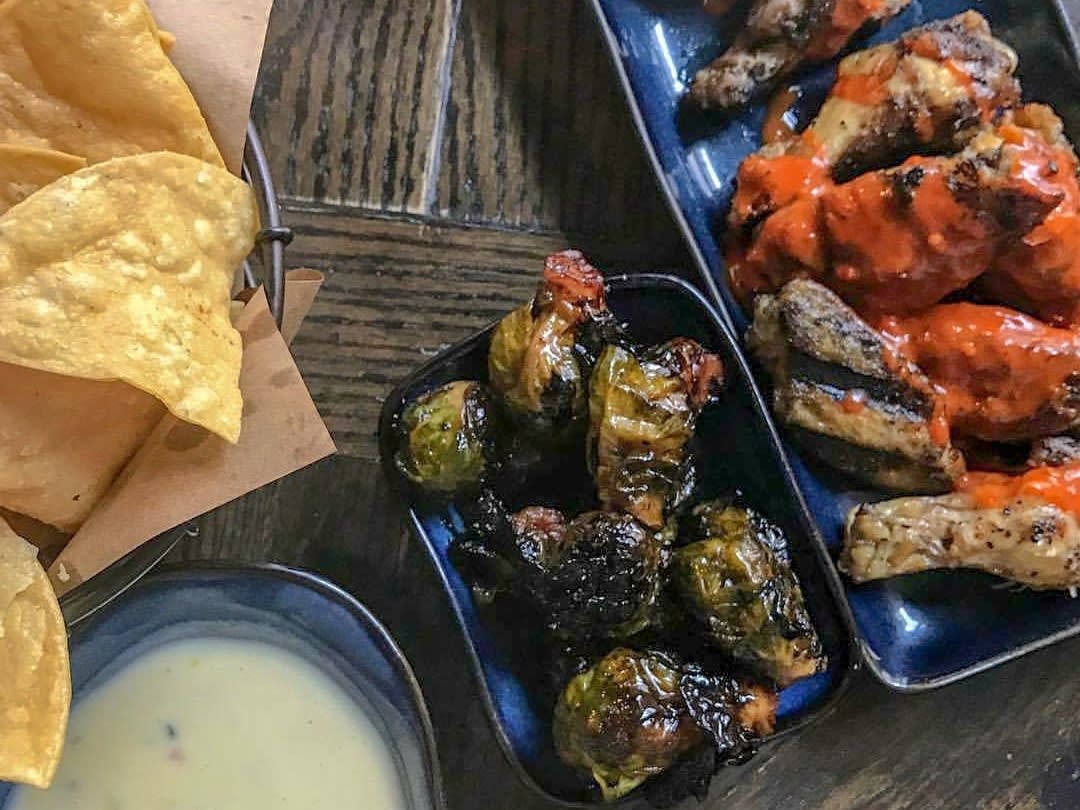 Let's stroll down Gay St. now to Chivo Taqueria. This may not sound like a place to go for wings, but you should. Chivo's wings are straightforward. They grill them over fire then toss them in Valentina hot sauce and serve them in traditional fashion with your choice of ranch of Bleu cheese dipping sauce. An order of those with a side of the street corn makes for a meal in itself if you're not into sharing. If sharing is your thing we suggest an order of wings and a couple of tacos to round out the experience.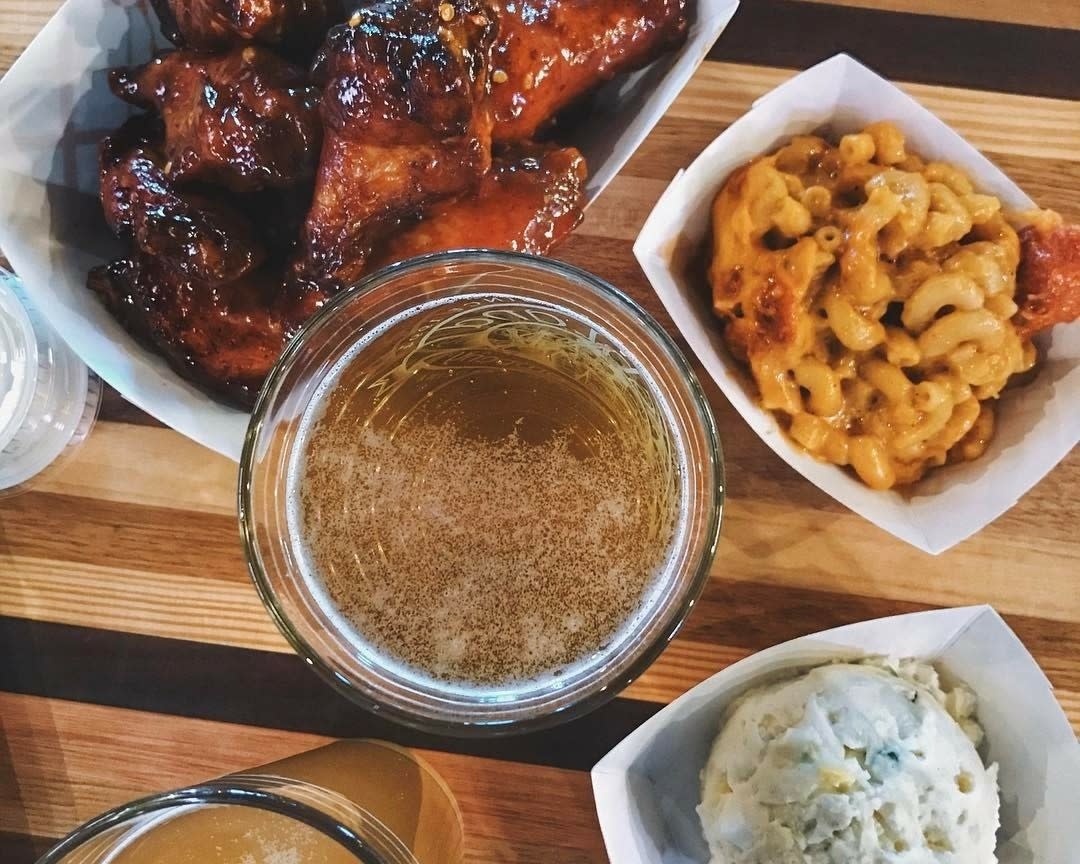 Drive by Sweet P's Barbecue and Downtown Dive and you'll likely see their smoker roaring outside. Their entire menu is rich with soul selections, but for game day or gatherings, wings are a standout. Get enough for the whole family and try several sides! The Ford brothers offer you two options for wings, wet or dry. They are all smoked then flash fried for crispness. We recommend their creamy Mac and cheese that is seasoned with some form of chili powder and the greens & things if you want sides to go along with them.
Now that we've made you and ourselves hungry, where's your first stop on the wing trail?