Maybe you're reading the headline to this post and thinking to yourself, "I didn't even know Visit Knoxville had an app?"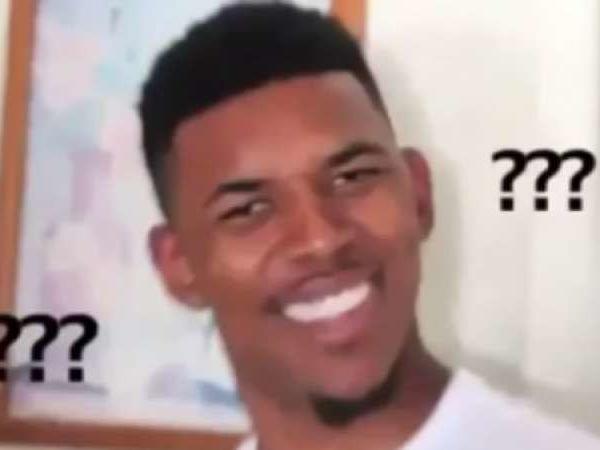 Not to fear, we are here, to show you why you should download the Visit Knoxville app!! For starters, it's free.  We said FREE!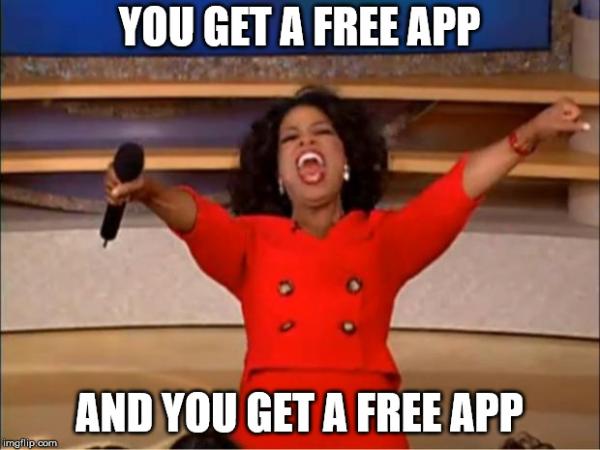 But who cares if an app is free, if it's not useful?  If you are reading this blog, there is a pretty good chance you will find it useful.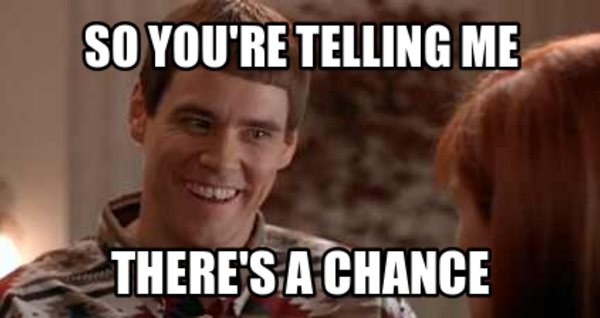 Pretty sure those are rather compelling arguments.  Let's show you how it works.  FIRST you need to download it, obviously. 
Download the Visit Knoxville App here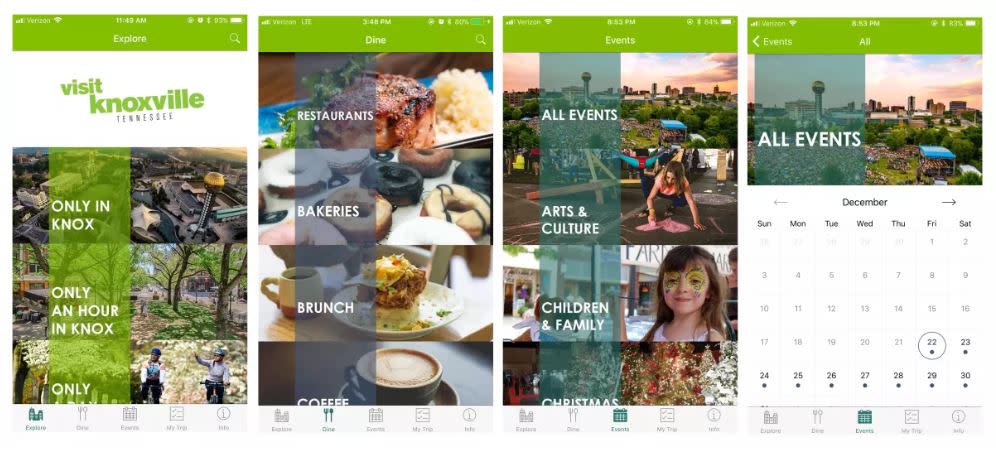 Now that you have downloaded the app, we'll break it down to what the app offers.  There are five main category icons at the bottom:
Explore
Eat & Drink
Events
My Trip
Info
Each of these have their own subcategories, which do change as the app gets new updates.  Buckle up, we're about to throw a lot atcha!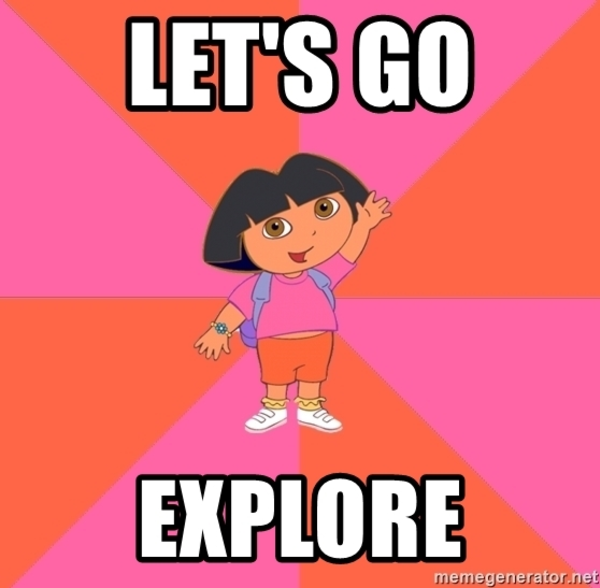 The Explore icon has the following subcategories:
Walking Tours – for people who like to learn on the go
Only in Knox – for people who can't find this in their town
UT Football – for people who bleed orange
Only an Hour in Knox – for people who are very busy
Free in Knox – for people who are short on cash
Local Faves – for people who like to support the community
Tours & Attractions – for people who want to see what's good
Nightlife – for people who like to party
Outdoors – for people who have weird tan lines
Arts & Culture – for people who are refined
Shopping – for people who have lots of cash
Shop Knoxville – for people who want to buy stuff from the gift shop
Knoxville Bike Share – for people who like two wheels and cheap transportation
Sports & Recreation – for energetic people
Hotels – for people who need to catch some zzz's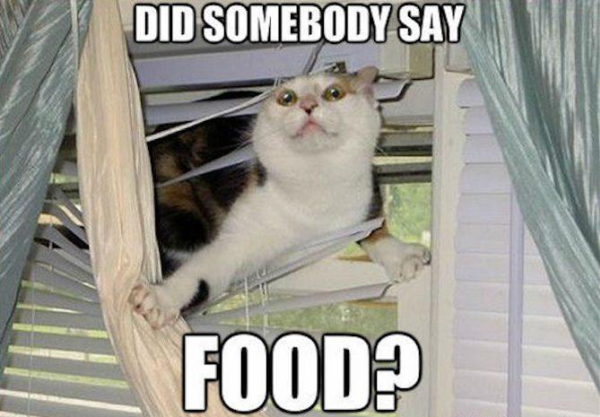 Now on to Eat & Drink (we've covered a lot already!) there are subcategories for:
Bakeries
Brunch
Breweries
Coffee Houses
Pet Friendly Patios
Restaurants
Taprooms & Markets
Wine & Distilleries
Ok that wasn't so bad, except you might be really hungry after sifting through those options.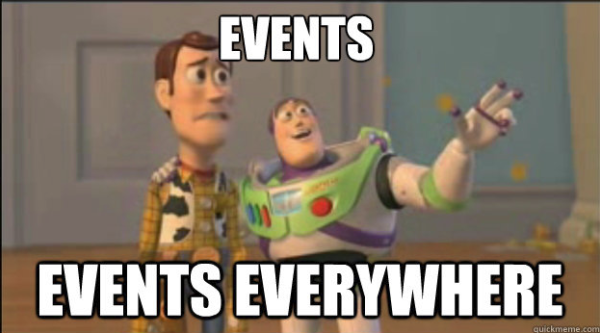 The next icon is Events.  If you're a local, we even have a community events subcategory here (for things like weekly trivia nights, group runs, and jam sessions).  If you're visiting or want the larger events, just click Knoxville Events.  You can even filter based on what you're looking for (music, outdoors, festival, etc.). Click on the day you'll be in town, and see what events are on that day.  Tap on an individual event, and you'll see more information on the event, add it to your trip with the heart icon, share it to social media (shameless plug for #knoxrocks), or sync it to your phone's calendar with permission.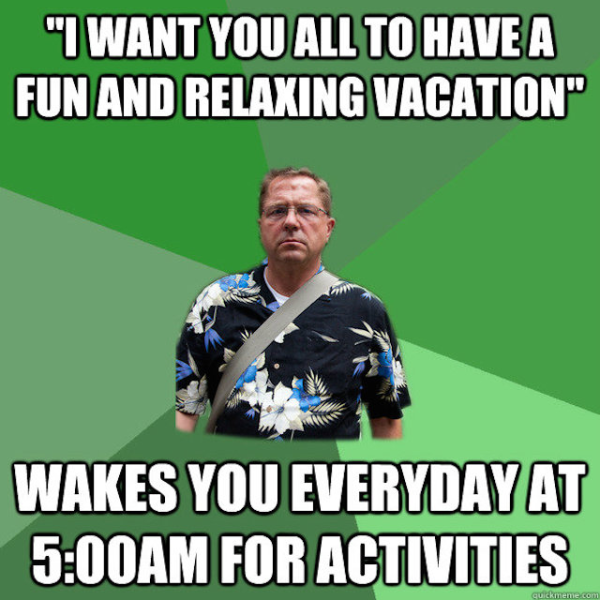 Next comes the My Trip page.  This is where your stored favorite places and events are.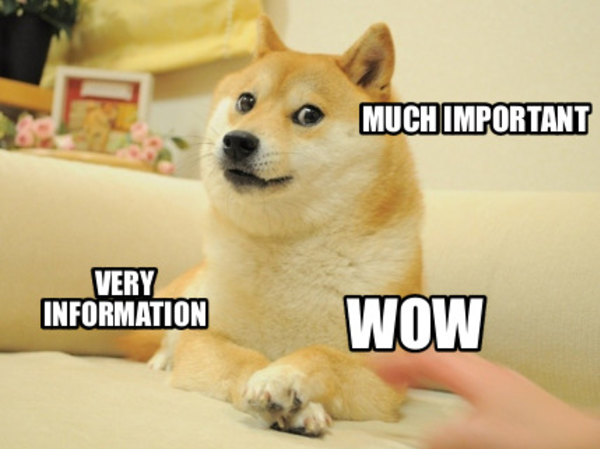 The Info icon is full of great…um…info.  Here are the subcategories:
Visitors Center – come see us!
Transport – trolleys, buses, and airport oh my
Downtown Parking – garages and lots (free after 6pm and weekends)
Social – you really should follow us @VisitKnoxville on Facebook, Twitter, Instagram, Pinterest
Website – if somehow you managed to not find what you're looking for in the app (if you do this, we'll be v impressed)
Hope this post convinced you why you should download the Visit Knoxville app, how easy it is to use, and what a wealth of information it contains!